Another One: Inside Urithi Housing Qweto Gardens Scam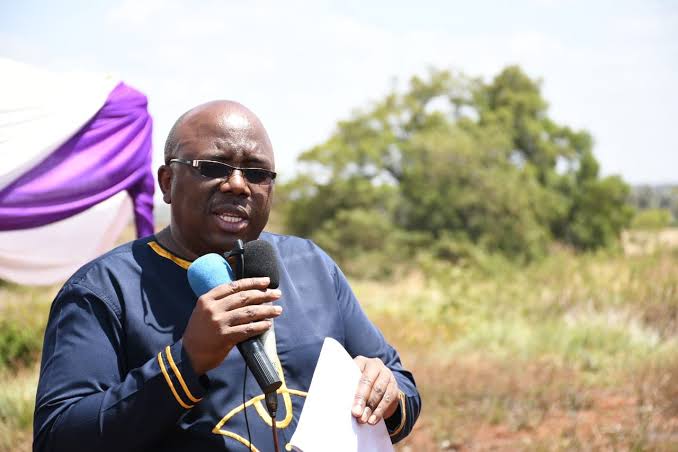 After Panorama Gardens scandal, property dubbed tola 3 and tola 4 behind Mangu High School scandal, OTG project in Joska area Machakos County scam amongst many other scam projects and now Kenya Insights can reveal yet another fraud scheme, the Qweto Gardens in Malindi.
Panorama Gardens was marketed and sold by Urithi as ready plots for immediate development and attracted 400 investors, with an eighth of an acre going for Sh2.25 million. The investors claimed they cannot develop the property because most of them have never been issued with title deeds while some are only in possession of ownership certificates or agreements they entered with Urithi.
Ms Jane Wachira bought two undeveloped plots measuring 40×80 in 2016 for Sh2.4 million at Tola 4. Her biggest predicament is that she cannot develop the land even after completing paying for the property and despite being in possession of an ownership certificate issued to her by Urithi.
"I bought this property at Tola 4 in 2016 and completed paying for it in 2017. We did not know there was a problem until this year when the landowner who sold the property to Urithi dug a trench and brought down the beacon and marked the property for demolition,'' said Ms Wachira.
Ms Mercy Kamau also bought a plot at Tola 3 in 2016 measuring 40/80 at Sh925,000 from Urithi. She was issued with an ownership certificate with a promise of getting a title deed within three to four months. It never happened.
In April 2017, she started constructing a five bedroom maisonette. In 2018, the landowner who had sold the land to Urithi stopped the development.
All these scams have been marked by one common feature; no issuence of title deeds which is always available in under 12 months but in these cases, some investors have had to wait for over 5 years and still no good news.
QWETO Gardens Scam
At the backdrop of accusations that Urithi has been delaying issuance of tittle deeds which they've dismissed as falsehoods, their troubles see to take a steady flow and we as Kenya insights have been able to backup the accusations with authentic evidence from the victims of their scam projects.
"In 2017 I saw the advert for Qweto gardens in the news and decided to pay for the 1 acre plot.paid 100k plus 14k registration to the urithi sacco. As time went on was told that soon titles would be issued but no amount of calls got feedback.2019 went to office in town to find out.Was asked to pay 25k for title and leave copies of documents i.d pin etc. Followed up later in the year but no progress."
Below is a conversation obtained exclusively by Kenya Insights among Qweto Gardens Investors with Urithi Cooperation representatives raising alarm.
4/07/2017, 11:29 – +254 721 created group "QWETO INVESTORS"
28/03/2020, 13:38 – +254 721: To serve you better kindly reach us through 0795362120/0110087934/0110087935. Or http://feedback.urithihousing.co.ke/index.html
OFFICES OPEN 9:30AM to 03:30PM.
28/03/2020, 13:39 – +254 721 :Sms from Urithi today
28/03/2020, 13:42 – +254 700: I have seen it too
28/03/2020, 13:58 – +254 718 : Received it too.
Wanashidwa kujibu maswali ya hapa ukuwapogia ndio watajibu…
Playing with people's mind.
28/03/2020, 19:32 – +254 707 : we need this
9/03/2020, 10:19 – +254 727: Such people should have thr assets frozen and be imprisoned forever
31/03/2020, 17:47 – +254 722 : On top of stealing our money we got no dividend s last two years
31/03/2020, 18:33 – +254 707: ?‍♀?‍♀?‍♀?‍♀?‍♀?‍♀?‍♀ to bad our dividends are swallowed by this…..
02/04/2020, 02:39 – +974 50: So Urithi gon pretend like this corona thing is not going to pass.
02/04/2020, 19:45 – +254 702: Cooperative to auction loan defaulter's houses – https://www.pd.co.ke/business/personal-finance/cooperative-to-auction-loan-defaulters-houses-31158/
02/04/2020, 19:51 – +254 20: MEMBER COMMUNIQUE – RELOCATION FINAL.pdf (file attached)
MEMBER COMMUNIQUE – RELOCATION FINAL.pdf
02/04/2020, 21:00 – +254 723: This is nonsense having stolen our money why are telling us about your relocation???
02/04/2020, 21:22 – +254 722: Which money was stolen from you.Please watch your statements.
02/04/2020, 21:25 – +254 722: Mr. Sammy can you give us the land n stop this cat n mouse games of yours . Services not rendered is money stolen from us.
02/04/2020, 21:28 – +974 50: I concur
02/04/2020, 21:28 – +254 722: It is fair to allow us finish the work we promised to do.Name calling and unguarded name calling wont solve the issue.
02/04/2020, 21:29 – +974 50: What will?
02/04/2020, 21:30 – +254 722: We ask questions here you have no courtesy to answer them what do you take people for ?
02/04/2020, 21:49 – +254 723: I wish you would be this quick to respond to questions we ask and to give us our land even without titles. Is this is the only way to get a response from you when someone attacks?
02/04/2020, 21:55 – +254 723: I wish you'd be as responsive to the member concerns and not only quick to respond to attacks. You cannot blame people for not trusting you.
02/04/2020, 21:55 – +254 723: Very true
02/04/2020, 21:56 – +254 718: Exactly.
02/04/2020, 21:56 – +254 723: And that's what irks us
02/04/2020, 22:11 – +254 723: I have never received my dividend and you dare ask me which money has been stolen from me????
02/04/2020, 23:46 -254722 could you kindly respond to this questions I asked on 23rd March?
02/04/2020, 23:50 – +254 748: Couldn't agree more with you my fellow investors. Weeks later, we are still waiting for Mr. Sammy to respond to our key questions that have been posted here many times without being addressed or acknowledged. We have said many times that timely & transparent communication is the key, but wapi. It is like talking to the wall while we wait for the titles in "April". How about all the other questions. Waaahhh! Tumechoka being ignored. ????‍♀️??‍♀️
02/04/2020, 23:54 – : Am in the assumption that the chairman is not the one who responds to the group directly ???? I have a feeling it must be his PA….just my observation and thoughts ?
03/04/2020, 01:14 – +254 748: It doesn't matter to me who responds as long as they represent Urithi, they are responsive, & the information is credible.
03/04/2020, 09:47 – +254 721: Ni yeye. All over sudden aliienda mute & will only attack when it's convenient to him
03/04/2020, 09:50 – +254 721 : It doesn't matter whether it is chairman or PA. An office is represented here and they should be quick to answer our our questions like they respond to the attacks.
03/04/2020, 09:50 – +254 721: Our patience is running out
03/04/2020, 09:50 – +254 721: Our patience is running out
14/04/2020, 20:59 – +254 722: Hello investors. We Soo quite here. What action are we thinking so far ? We need to hire lawyers to get the land or monies back.
14/04/2020, 21:48 – : I asked this question on 23rd March and upto now the same has never been answered by Urithi.Its unfortunate that they are taking advantage of the current situation at hand (The Pandemic) and going silent on us.
14/04/2020, 21:52 – : I support we take a legal action because it's evident that if Corona continues we will never get our land or the money back since their silence justifies this…..
14/04/2020, 21:59 – Kimutai Urithi: Good evening,
Beaconing is not yet completed. I will communicate once they are done.
I'm working on the new agreements. They will be ready by this Friday. Each member will be contacted on how they want theirs dispatched
14/04/2020, 21:59 – Kimutai Urithi: Thank you
14/04/2020, 22:01 – : Thank you Kimutai for the feedback much appreciated.When do you anticipate the beaconing to be finished?
14/04/2020, 22:04 – Kimutai Urithi: I'm not able to give the timelines now, ground works are a bit complicated given the vegetation.
Kindly allow me to respond to that tomorrow
14/04/2020, 22:09 – +254 720 : Thanks for this and good to see there is progress. Of course there is a contract between you and whoever is doing the beaconing and am sure there is a deliver by date.
14/04/2020, 22:18 – +254 721 735205: Kimutai,
That's great gesture.
Kindly give us updates as you promised
17/04/2020, 17:03 – +254 718 : Any response
17/04/2020, 18:11 – Kimutai Urithi: I will shortly
17/04/2020, 18:14 – +254 722 : Waiting for [email protected] Kimutai
03/05/2020, 10:51 – +254 721: This agreement doesn't acknowledge that payment was made years back and is drafted as though we're entering a new agreement in 2020. We have also paid for Title fee which is not acknowledged in any way. As drafted URITHI can still demand for more costs to be paid by the purchaser. In any case the agreement provides a lot of protections for URITHI but non for the purchaser is URITHI failed to deliver within agreed timeframe. Finally we were shown the land we purchased but now though the agreement says we have seen the property on sale the truth is that we have not which could lead to been eventually taken to completely unacceptable areas for the purchase price paid.
"We are again on the same cycle, a few people getting documents & majority are yet to receive the agreement,why do Uriithi keeps on repeating the same thing @ Kimutai,if the sales agreements are ready why don't you set a day or two & send to everyone ?,I can bet this will be the discussion for the whole Month, guys confirming, others complaining, others sending emails,mwaka itaiisha with back & forth. Which criteria are you using to issue sales agreements,personally am yet to receive yet I was among the first people to pay kes. 25,000 for the title."
"So true.how can urithi send me an agreement to sign in 2020 for something I paid for fully in 2017 .what happens to those who have paid fully ,as conditions in this said agreement are null and void as you urithi have had my funds interest free for that 3 last years.so it follows that you should provide my title and stop this game of thrones.Will assign a lawyer plus land expert plus provincial administration plus powers that be to look at this behaviour."
"If we were to do a count, maybe only 5 people were sent the agreement. But since we don't have visibility, everyone thinks they are the only one who hasn't received. In the spirit of transparency, I challenge Kimutai and his team to list for us the members they've sent the agreements (either by name or member number). It's very wrong for us to start another year of back and forth on agreements. Since you have the information on whose already paid in full, I expect to see this reflected in this updated agreement.
On another note, is another full agreement necessary, or will a simple annex or addendum work, to basically update those aspects that need to be updated?"
"Sale agreement is a must for a title we agree but it needs to reflect payment date of purchase plus receipt etc.for one to move forward."
"Huu ni mchezo wa paka na panya. Let them refund our money plus interest if they can't deliver. They have to make reference to monies already paid and not and should stop assuming us."
"urithi is not a serious organisation, this cycle has lasted the last 4years."
"Now you can see what I've always been telling you. Kimutai is just but buying time, nothing more"
"Remember it's the same kimutai who was assigned duty of the last visit, remember where he took us?"
"he took us to Boni forest"
"It's the high time we stopped being wasted"
"My concerns before my lawyer's review are as follow. Urithi please address this & stop the runaround & delays.
New agreement doesn't acknowledge original agreement & signed dates or state this is an addendum to an existing agreement
.
Pg 2 & other sections – My purchase price is higher than the advertised price & what I paid, which concerns me that I will be expected to top up the difference if this ever came to question even though they acknowledge receiving the purchase price
Pg 2 C – states offered & accepted plot #xx, I personally have never laid my eyes on so signing means I take whatever am given
pg 3 Section 1.2 under completion date – certificate of ownership reference is not true coz some of us completed payment in 2017 & still do not have any certificate
pg 3 Section 3.2 states you inspected the property & it is sold in the present state & condition, which I have not inspected despite asking to see this new place on multiple occasions
Section 6 – I assume those who already provided transfer forms & documents will not have to redo this.
Section 8 termination of agreement – lots about what happens when the purchaser defaults but nothing addressing vendor default. This includes loss of 10% (fine), sharing the loss if sold at a lesser price but vendor keeps all the profits if sold for a higher price (8.4 ??)
The terms in general favor the vendor & YOU the purchaser gets the short end of the stick. Bottom line in my perspective we need to see the actual property & our allocated property to sign this off."
****************
The conmanship and bursting bubbles in Urithi Housing Cooperation is getting out of control. With their knowledge, their target clients have now shifted to those in Diaspora.
You buy what you'll never see and if you see you'll never own it.
It is not the first time Urithi's clients are crying foul and it's not the first time Uriithi Cooperation is being exposed. And this shows crystal clear that it has become their norm. "Ukiona mwenzako akinyolewa, chako tia maji"
Risks Of Off-Plan Housing Schemes.
Many off-plan housing schemes have been launched in Kenya's property market in the past, only to fold a few months later with investors' deposits.
A spot-check on social media sites, the marketplace for such housing schemes, reveals a number of companies running various 'affordable' and 'pocket-friendly' off-plan housing schemes.
The allure of investing in off-plan developments is sweet as the prices of property are much lower than the market rates.
Off-plan investment refers to the purchase of property before completion, generally driven by the high price of real estate and the time taken to deliver housing units. The buyer buys the property off the plan or design stage in the development, and pays for it in instalments.
In early 2015, Ms Roseteller Okubo and her husband Yufnalis Okubo, both directors of Malcedian Properties Ltd, spotted an advert on off-plan housing schemes in a local daily, and they could not resist the lucrative prospectus. Dinara Properties Ltd had advertised their Mazuri Side I apartments, with two bedrooms going for Sh2.7 million each, off-plan.
Mrs Okubo took it upon herself to conduct due diligence. She first visited the site of the project in Thika town and then selected two of the houses on off-plan through the aid of a salesman, Mr Joe Gichuki, who was among the sales people working for the company back then.
"I personally visited the project site called Mazuri Side I in Thika near Ananas Mall. It was initially going for Sh1.5 million off-plan. But when I went to enquire, I was informed by Mr Gichuki that it had been sold out. But he also explained that one of the then two Dinara Properties Ltd directors; Mr Wachira Muguku had his three apartments within the project and he was willing to sell each at Sh2.7 million," says Ms Okubo.
"Ten of the 168 units had been set aside by the two directors as personal houses, which they could dispose of at own will," says Mr Gichuki. His statement is confirmed by Mr Muguku, who says that together with Mr Andrew Kamau, they in 2015 agreed to set aside entire floor of six two-bedroom houses — each three — that they could sell or retain individually. They later added two more such that each owned five two-bedroom units.
With this information, Ms Okubo proceeded to the offices of Dinara Properties Ltd in Westlands, where she met both Mr Kamau and Mr Muguku. "I was convinced that they were genuine. After paying Sh2.8 million for the first unit by end of May 2015, I requested for the second unit and Mr Muguku agreed. I started paying Mr Muguku another Sh2.7 million from July 2015 to January 2016," she says.
Mr Muguku explains they had each set aside their five houses so as not to run down their then young company. "We were collecting customer deposits through the sales people, and because we were new and had some financial challenges, we decided that both of us could own those houses individually so that we could dispose them of at will. This way, we avoided getting any money from the company for own use or touching the deposits fund," explains Mr Muguku.
Each of the directors was to use their individual accounts because the houses were directly-owned, says Mr Muguku. "That is why this client, just like the other three, paid to my personal bank account. Mr Kamau too, sold his and the money was paid to him directly, and not Dinara Properties Ltd," says Mr Muguku.
Even after Mrs Okubo had settled all the payments in early 2016, a communication breakdown arose in early 2017. "Mr Muguku refused to pick my calls and after many unanswered calls, I looked for the salesman — Mr Gichuki — who had introduced me to Dinara. He gave me Mr Muguku's alternative number and when I called, he picked up and gave me so many excuses. This was in March 2017," she says.
Further, Mr Muguku informed her that he had separated with Mr Kamau. Mr Muguku confirms that he is no longer a director of Dinara Properties Limited. "In December 2016, I moved to my own company, Tehilah Holdings Ltd. I relinquished my control of the company accounts, although I still maintained my shareholding until October 2016," says Mr Muguku.
He adds that he has maintained communication with Dinara Properties to follow up on his clients. On the other hand, the salesman points an accusing finger to Mr Kamau. "After a while, Mr Kamau started saying he did not know how the houses were sold, yet he was in the office when the documents were signed."
Mrs Okubo notes that around May 2017, Mr Muguku assured her she would still get her two apartments since he had acknowledged with Dinara that she paid for the two flats. "Several weeks later, he advised that I go to Dinara and give them my full details so that I could be given my flats," Ms Okubo narrates.
"But on getting there, Mr Kamau demanded that I must produce evidence that I had paid. I gave him the sales agreement, which acknowledged payment to Dinara, and had been signed by both of them as directors. When he realised I had all evidence, he told me Mr Muguku had to confirm in writing that indeed I had paid. Mr Muguku wrote me a letter to confirm this. Up to today, they have refused to hand over the two flats," she says.
Daily Nation has seen copies of the sales agreement documents between Roseteller Okubo and Yufnalis Okubo, and the then two directors of Dinara — Mr Muguku and Mr Kamau. Signed on different dates, the documents, sealed with company stamp, indicate that each of the directors confirmed receipt of a total of Sh5.4 million for the two apartments; C8 and C9.
"She paid. Even the accountant at Dinara knew that the units had moved from the hands of Mr Muguku to Ms Okubo," says Mr Gichuki.
Asked to explain the turn of events, Mr Muguku said since the 10 units belonged personally to the directors, and not Dinara, it would not have been wise for the money to pass through the company's accounts as it would cost them more in taxes.
Mr Kamau maintains that Ms Okubo had paid the money to an individual account — Mr Muguku's account — instead of paying to Dinara Properties. "The payment was not receipted by Dinara, and it is not in our accounting system. We never received any money from her, and we have no records in our accounting systems to show that she paid any money. I am still waiting to receive that payment," said a furious Mr Kamau when he visited Nation offices.
But the then salesman at Dinara, who directly handled Ms Okubo as his client, refutes Mr Kamau's claims. "This is in contradiction to the earlier arrangement where each of the directors had communicated to the sales persons about selling their 10 individual units. The money was paid to their individual accounts," says Mr Gichuki.
Mr Kamau also denies having ever signed the agreement of purchase documents in the office although Mr Muguku, Ms Okubo and Mr Gichuki say he was present. He says that when the two agreements were being signed, he was on sick leave.
But when questioned further, Mr Kamau cannot explain the duration when he was on sick leave, or the name of the hospital where he was treated. "I was on leave when a pile of documents were brought to my house for me to sign," he says.
When asked whether he read through the documents and noted that particular land purchase by Ms Okubo, he says: "I was just signing. You see, when it is someone whom you have done business with for years, you cannot even suspect anything fishy with them."
But Mr Muguku maintains that his then co-director did not sign the two purchase agreements in duress or ill-health, but while in his office in the presence of Ms Okubo, Mr Yufnalis, and Mr Gichuki. "Mr Kamau signed both sales agreements on different dates — not even as a witness. He signed as a director of Dinara," says Mr Muguku.
Interestingly, there is no contention about the other privately-owned three houses that Mr Muguku had sold through a similar arrangement. "Why these two?" Asks Mr Muguku.
He now suspects foul play from a business partner. "We have transacted business worth hundreds of millions of shillings with Mr Kamau. We have grown together from humble means, why this one?" He asks.
But according to Mr Gichuki, this is a small matter that Mr Kamau and Mr Muguku can sit down and resolve. "But for them to be able to do this, there must be honesty," says Mr Gichuki, who has been following the matter for Ms Okubo.
At the time when Nation was investigating the matter, both Mr Muguku and Mr Kamau asked for some time to meet their estranged clients — Ms Okubo and Mr Yufnalis to resolve the matter amicably. Eight months down the line, the matter is yet to be resolved. Unsure of when to get redress, Ms Okubo is contemplating moving to court.
"I have a feeling that more people out here might have lost money the same way, and they could be suffering in silence. This includes some of the people that I had introduced to the said developers," laments Ms Okubo.
The allure of off-plan purchase schemes

Off-plan housing schemes have become increasingly popular with a wider lot of Kenyans because of the convenience they offer to investors. Buying off-plan gives potential capital gains and room to acquire future assets at the current market price. This price appreciation at the completion of the project is an advantage.

Buying a house off-plan also allows for flexible payment plans as all one needs is a deposit, which is usually 10 to 20 per cent of the purchase price, and the rest of the amount is either paid upon completion, or in flexible periodic instalments. This allows individuals without the financial muscle to purchase houses immediately to acquire homes they would otherwise not afford.

The buyer is also able to select the best location for his or her house and can also pick the finishes of the house.

This is advantageous as opposed to buying a complete house, where a buyer has to settle for whatever has been provided for by the developer.

Off-plan purchases have a down-side. The buyer can lose the money invested in case the developer goes bust or if they are fraudulent.

The other challenge could be poor quality of construction. Sometimes developers deliver substandard products hence the buyers do not get value for money unlike when buying a complete unit, where one negotiates the purchase price based on tangible evidence.

More often than not, developers are unable to complete the houses in the promised time frame and this can affect the buyers' financial plans. In rare cases, market conditions may change or the developer may over-promise returns such as rental yields and capital appreciation and on completion, the buyer achieves lower than expected returns.
That is why it is good to assess the market value of the location when doing investor due diligence.
Efforts by Kenya Insights to reach Urithi for a reply didn't bare fruits as our mails went unanswered.
---
Kenya Insights allows guest blogging, if you want to be published on Kenya's most authoritative and accurate blog, have an expose, news TIPS, story angles, human interest stories, drop us an email on

[email protected]

or via Telegram
---