Forgotten Files Of Bloody Politicians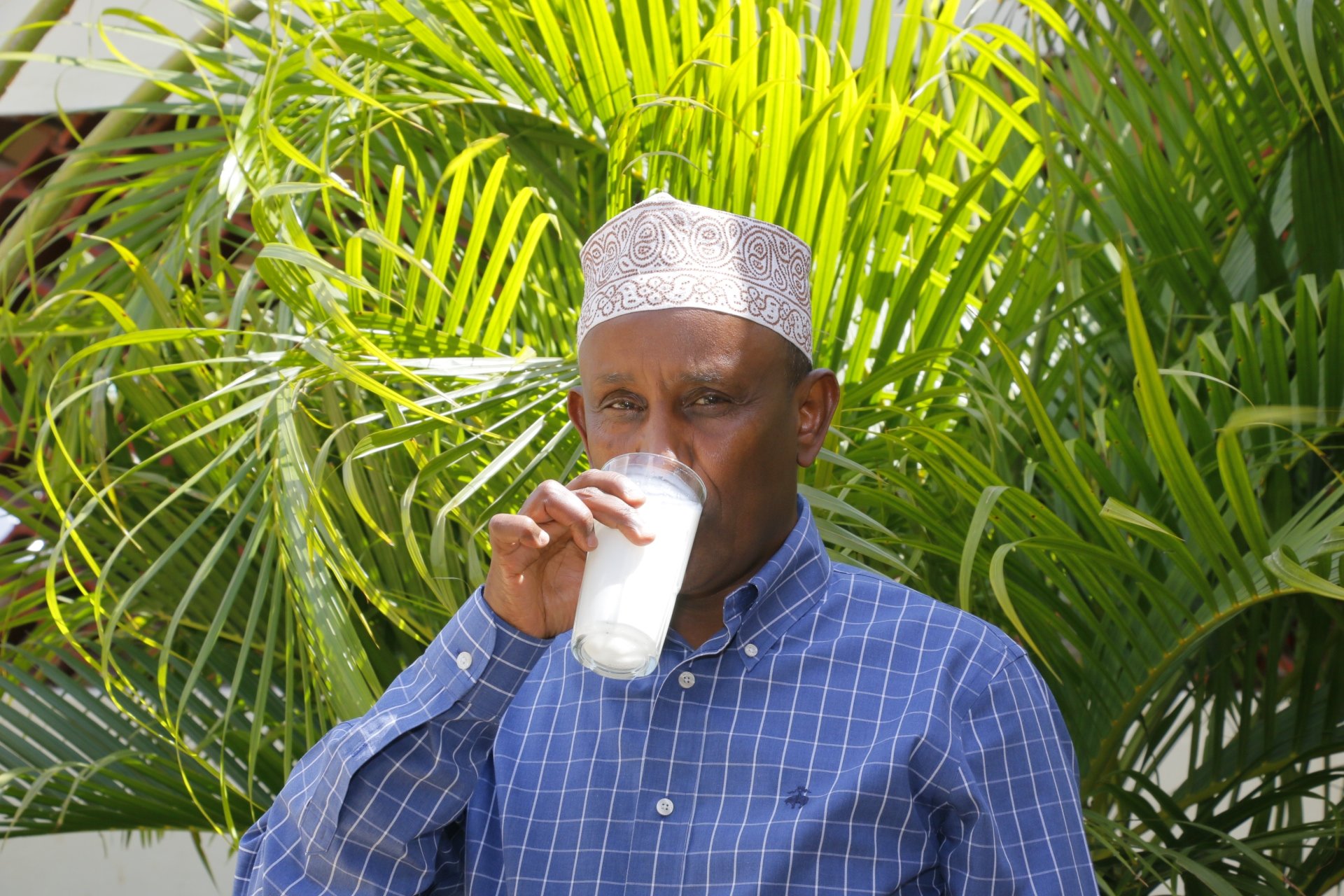 Embakassi MP Babu Owino has been taking the heat lately following the airing of a piece on NTV highlighting the plight of DJ Evolve whom he had shot and hospitalized. The DJ is now coping with his new life, a situation he didn't envision and people are mad.
Members of public have asked for a hurried prosecution of the case in which the ODPP has answered that Coronavirus has derailed the case.
While the focus is on Babu, there's a long chain of other politicians who're currently in office and have had similar murder cases and which we must never forget. We're going to highlight those that are in the public domain.
Garissa Governor Ali Korane
Two years ago, Garissa county finance minister Idriss Mukhtar who was shot three times in the head, the intention was to kill him but luckily, he survived. Idriss has remained maimed and still in hospital with a bullet lodged in his head.
Governor Korane was accused of having hired a hit man to take out Mukhtar who was questioning his fake academic credentials. Dr Aden Mukhtar his father had said that his son had information showing that the county boss' academic papers are fake. "He questioned the academic qualifications of Governor Ali Korane. That is why some people wanted him dead," Dr Mukhtar insisted.
This would put the Governor at risk of losing his seat.
According to Dr Aden Mukhtar, the ex-county minister was one of the financiers and campaigners of Governor Korane in the last General Election as he sought to unseat the county's first Governor, Nathif Jama.
Then, said Dr Mukhtar, there was optimism that Mr Korane would return the favour when he clinched the governorship. After all, they are from the same clan.
According to high ranking sources in the County Government of Garissa, Korane and the former CEC fought each other verbally, and the two parted ways never to see each other again, despite being from the same clan.
Since Mukhtar knew very well all the secrets of the Governor, he decided to reveal to authorities to take action against him. This could have brought down the governor, especially during a time when the war on corruption had been intensified.
Mukhtar was described as a thorn in the flesh for governors who find avenues to squander public money. Having worked with the former governor Nathfi Jama he would call Ethics and Anti-Corruption Commission to investigate him.
"Now that their tribe got the Governorship seat he thought he will get all he wanted that he missed previously. Korane knew his problems and avoided him so much. Then Idris after realising that he has been ignored, he went to CBK and extracted all the transactions of the county which could tarnish Koranes name and further being prosecuted for misusing county funds,"
The governor got tired of Mukhtar and dismissed him. He filed a case against the county government and the court awarded him Ksh50 million for unfair dismissal.
The Governor while knowing the intentions of Mukhtar decided to hire hitmen with the help of Fafi Mp Abdikarim Osman to finish him before he could leak his top secrets which could bring him down immediately. He paid the hitmen an undisclosed amount, and the deal was sealed. It was time for Mukhtar to die.
A mistake however happened at this juncture. The hitmen wanted more money. They approached Mukhtar asking for money in order to spare his life. Mukhtar was not going to bow, and he vowed that he won't give out any coin to avert his death.
He instead recorded a statement with the police about his imminent death, implicating governor Korane.
That is what led to the August 23 incidence at Hurlingam mosque. The hitmen decided to complete their mission. He (hitman) fired his gun three times towards Mukhtar's car, who was seated on the drivers seat as per the CCTV footage. Luckily for Mukhtar (and unluckily for the killers) he did not die on the spot. He was rushed to a Nairobi hospital.
Later, three men believed to be hired assassins were arrested (one was governor Korane's cousin) and vehicle that was allegedly used impounded at a garage in Ngara. The vehicle had been repainted and the registration numbers changed.
David Mwai, who was the lone gunman captured on CCTV shooting Idriss at close range, died while in a cell at Parklands Police Station and, though police sources pointed at suicide, the family thought otherwise.
That was the last this case was heard of in public, with a dead witness clearly there was no case.
Two years later, Idriss is still in comma and with a bullet lodged in his head. The 35-year-old holder of Master's in Business Administration and a PhD student at Kenyatta University, had his life disrupted forever regardless of the compensation.
The forgery case against the governor has never been heard and filed probably gathering dust in EACC offices. He's still in office as his alleged victim is in hospital. Those files need to be investigated and ascertained if the fight on corruption is genuine.
Adan Keynan
In 2003, Adan Keynan was alleged to have killed Sheikh Ibrahim Ali Abdulleh.
The delegate and two of his associates were found dead, with gunshot wounds in a forest in Ngong.
The Somali peace talks in Kenya had been dogged by controversy and walk outs – and made little progress.
Earlier in the same month, Ahmed Rashid Mohamed, another delegate at the talks was also killed.
Mohamed, a senior member of the Rahanweyn Resistance Council was found dead at Mbagathi, the venue of the peace talks.
In a recent spat, Activist Mwangi posted on his Twitter linking the politician to the murders he wrote, "President Uhuru Kenyatta has appointed Adan Keynan as Jubilee Coalition Secretary. Who is Adan? The MP was alleged to have shot 3 men to death and had their bodies dumped in a forest in Ngong after a piece of land he was selling in Nairobi for Sh34 million turned out to be fake."
Keynan was however acquitted of the charges based on lack of evidence. In a long ruling, the judge however cast his own suspicions. "I do note with deep sorrow that due to unavailability of evidence as per law, I have to decide as I have done, although this court did harbour some suspicion as to guilt of the Accused. I cannot base my decision on suspicion which should be, as I have indeed done so, on the facts before the court." Said Judge Rawal in the closing statement.
Migori Governor Zedekiah Obado
Sharon Otieno's body was found dumped in the bushes on the side of the road, covered in stab wounds, a day after she went missing. The 26-year-old was seven months pregnant, and investigators said she was attacked so viciously that even her unborn child had been stabbed.
Her murder, and the circumstances around it,  shocked Kenya, and continue to dominate conversations on Twitter.
But the investigation into her death was accompanied by a debate about "sugar daddy" or "sponsor" culture, which is when a wealthy person (usually a man) pays someone (usually a woman) large sums of money and finances their lifestyle — everything from university tuition to an apartment — in exchange for sex or companionship. These consensual transactions are not new to Kenya or anywhere else in the world, but have recently gained a massive platform with the help of social media, where women publicize the lavish lifestyles they lead.
Many women view these sorts of relationships strictly as a means of earning money to pay for school fees or to support their families. It is the alleged relationship Otieno was believed to have had with Gov. Okoth Obado, who oversees Migori County, that is the reason why, despite the horrific nature of her death, some people still suggested she was at least partly to blame.
Otieno, 26, was a second-year student at Rongo University, located in western Kenya, studying medical records and information. If Otieno and Obado were in a relationship, it remains unclear when it started, or what, exactly, it entailed, but her mother, Melinda Auma, said her daughter told her Obado was the father of her unborn child.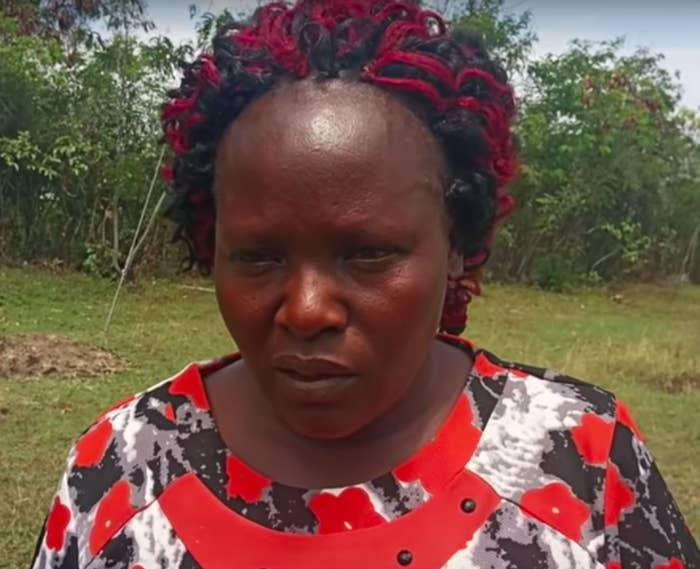 "I remember that in the early stages of her pregnancy, I asked her to tell us who was responsible for it and she told me it was Gov. Obado," Auma told the Daily Nation. "At one time she even said he had promised to buy her a house and take care of her pregnancy and, later, the baby."
But as Otieno's due date drew near, she began to worry that Obado would not follow through on his promise to take care of the baby, so she reportedly decided to expose their relationship through the press, according to Daily Nation journalist Barrack Oduor. He said he had arranged to meet with Otieno to discuss the matter for a potential story, so he contacted the governor's office for comment.
Oduor said he was told that Obado's assistant, Michael Oyamo, would meet both him and Otieno on Monday, Sept. 3, to clarify the situation.
According to reports, the assistant led Otieno and Oduor out of the hotel where they'd all agreed to meet, and into a car, so that, according to the assistant, they could talk at a different location. Oduor later said that at one point, the driver pulled over and all at once, the assistant got out of the car as two men entered it, sandwiching him and Otieno together in the backseat.
Oduor said that when he tried to ask why Oyamo had gotten out of the car, the two men in the backseat demanded that he and Otieno hand over their phones and belongings.
Oduor said they had been driving for about 40 miles when Otieno started to cry. According to Oduor, an altercation ensued between him, Otieno, and the two other men in the backseat, with one man trying to hold Otieno down and the other attempting to strangle Oduor. But Oduor managed to fend off the attack and jumped out of the moving car. He said he made his way to a nearby police station and recorded a statement, alerting the public that Otieno was missing.
Police found her body dumped in a pile of bushes in the small town of Oyugis in Homa Bay County, igniting a string of hashtags like #JusticeForSharon and #ArrestOkothObado. Rongo University students demonstrated for Otieno's killers to be jailed.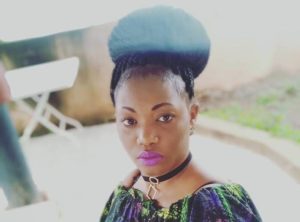 on, and two lawmakers from the county issued a joint statement calling on investigators to work quickly to solve the crime.
"This should be the true test of DCI [Directorate of Criminal Investigations]. Whether it's a governor or an MP involved, nobody should be spared," said Gladys Wanga, the women's representative of Homa Bay County.
Opposition leader and former prime minister Raila Odinga later told a news conference, "We want to condemn this act of thuggery in the strongest way possible. And we hope that the perpetrators of this heinous crime are going to be brought to book in a speedy way." The government has said the murder will be "expeditiously investigated."
Obado's assistant was arrested on Tuesday and he is currently undergoing questioning. On Friday the government pathologist said Otieno had been stabbed eight times, in her neck, back, and abdomen. Police said there was evidence to suggest she'd been sexually assaulted prior to her murder. Obado was arrested, charged for the murder and case still ongoing.
Even in the wake of Otieno's tragic death, some Kenyans seized the opportunity to shame her, and other women, who engage in sugar daddy or sponsor relationships, going so far as to suggest that they deserve whatever happens to them as a result.
Even Wanga, one of the lawmakers advocating for Otieno's killers to be swiftly brought to justice, told young women to accept their "humble backgrounds" and steer clear of sponsors.
Otieno is not the first woman who has had an encounter with a politician or wealthy Kenyan man and wound up dead.
On June 17, 2011, a young woman named Mercy Keino went to a party that was also attended by former Kiambu County governor William Kabogo. According to reports, Kabogo slapped Keino at the party, and she ran away. The next day, Keino, 25, was found dead, having been run over by a car. Kabogo was charged with murder, but was cleared of the charge in 2016.
And a week before Kenya's last elections, Carol Ngumbu, 21, was found in a car, having been strangled to death along with electoral commissioner Chris Msando, causing rumors of a romantic relationship to swirl. Her case, like Msando's, is still open.
Obado has been facing the wrath of state after his attempted opposition to Raila Odinga who is apparently the Luo kingpin. His woes began when he publicly opposed Raila's choice of former Minister and Rongo MP Ochilo Ayako to be the Migori county senator after Senator Ben Oluoch Okello succumbed to cancer.
Then the mysterious death of Sharon Otieno where Governor Obado's phone was located at the scene of occurence. This saw him arrested and spend many days at industrial area police station before he was granted a Sh5 million cash bail.
While that was happening, the EACC was on his kneck over theft of county funds meant for development. This culminated in freezing of accounts belonging to him and his proxies.
It was in that period that EACC also learnt that he built his sh100 million home, sent Sh1.9 million to his daughter Susan at the University of Aberdeen in December 2014 through Mr Kwaga, sent another Sh12.2 million to his son Dan Achola Okoth who was then doing his masters in Sydney, Australia in 2016, sent Sh2.2 million to his county secretary, Rusana's, bank account. The total amount he is accused of embezzling between 2013-2017 is sh2.5 billion.
Recently Odinga said he is worth about 2 billion in shares and properties in his over 50yrs in public service while Obado, a single person is accused of embezzling more than that in less than 7yrs in office.
It's after those accusations that Governor Obado burnt down the building used as storage of files that were required by EACC to destroy evidence that would have completed the Sh2.5 billion puzzle.
Mr Obado allegedly used new registered companies by his relatives and close allies namely Jared Oluoch Kwaga, Christine Ochola, Ms Carolyne Ochola, Mr Joram Otieno, Patroba Otieno, Penina Otago and Robert Okeyo to siphon Sh2 billion from the coffers of the county government. That within three years, the 16 companies that were registered between 2014- 2016 had transacted Sh1, 971,179,180 deals exclusively from the county government, which was glaringly disproportionate to their known legitimate sources of income.
Obado whose firstborn son Dan Achola Okoth alias Dan Totto has taken after his traits of climbing women anyhow.  A randy and murderous family where the son is also the head of goons who maim people opposed to his father's vile leadership.
It's said that he has been sharing damsels with his father Obado who is equally having high appetite for young ladies.
During the hearing of his father's case over Sharon Otieno's murder, Dan had to secretly run out of court for fear of being arrested over money laundering.
Dan who love expensive cars had to marry in Uganda with no public wedding for fear that the many ladies he has been fucking all over like his father would show up in his wedding simply to demand a piece of him.
A lady known as Lorraine whom he began dating awhile back and had been introduced to part of his family as the potential Governor's in-law was heard telling her friends that he will not forgive 'Toto' (Toto).
"Lorraine started dating Dan when she was still a university student. She would board KQ whenever Dan was around" a little bird in their circle was heard saying.
Dan is still seeing Lorraine whenever he lands in Nairobi despite the fact that he is a married man now.
Lorraine was my appointed as financial advisor to Cytonn Investment PLC, thanks to her round buttocks and bedroom skills to the son of Governor.
Dan is being nurtured to take up leadership after the retirement of his father. He is currently involved in various activities within Uriri Subcounty and Migori county at large.
The alumni of University of Nairobi, Civil Engineering department was recently made the County Mining Officer to protect the vast wealth of his father in Nyatike. Obado is a gold mining cartel who has employed Chinese company to extract gold under his protection. This business fetch him millions of shillings per day.
He is said to have recently pulled down photos of him in his Black V8 land cruiser for fear of Asset Recovery Agency (ARA) would come for it.
Whenever there is gold mines tragedy moreso Macalder, he would shed crocodile tears but deep inside him, he would be laughing.
But despite all these wealth, the former teacher has no peace of mind over the death of Sharon Otieno. He fears he might be arrested again and jailed for very many years.
His wife Helen is also another headache in the house as she keeps on reminding him the regrettable ordeal where Sharon Otieno whose kid would now be fully grown was killed.
Helen wants the case of Sharon to end so that she could put her acts together. The general public always reminds them on social media the death of Sharon.
A source was heard saying that Helen still locks herself in a private room to cry to her God to forgive her family and let her husband off the hook.
This could have triggered Obado to seek a private audience with Raila Odinga with an intention to have Raila plead with President Uhuru Kenyatta while away in the USA to have mercies over him.
President Uhuru Kenyatta and Raila Odinga left the country for US to attend the country's 68th national prayer breakfast meeting slated for February 5 and 6, 2020.
The two were invited to speak at an international luncheon ahead of the prayer breakfast.
Obado fears that his cases may see him out of office before the end of his term, something he is not ready for as that will be the end of him. This has forced him to abandon the Deputy President William Ruto's camp that he had identified with immediately he left industrial area.
Obado had identified with DP Ruto after his predicament in prison where in several cases his new mattress and beddings were secretly taken away by people who were believed to be taking directives from Suna East MP Mohamed Junet.
Today, he is amongst the choirmasters of BBI report, something he never believed in initially.
How convenient?
Obado also had an affair with his wife's sister whom he had given a catering job at the county headquarters. The Governor even gifted her with a house in Nyasare estate within Migori.
There were allegations Obado even got Rhoda pregnant but the pregnancy was allegedly terminated at the behest of angry relatives who accused her of crossing the blood line.
Starehe MP Jaguar.
Charles Njagua Kanyi ('Jaguar'), MP for Starehe, is Kenya's most ungainly mass of poor grammar, ignorance and hideous torn jeans that ever strolled the corridors of Parliament.
Politicians have the universal right to be foolish, but Jaguar has abused this right and the licence that all Kenyan politicians have to be stupid.
In March 2017, Jaguar was accused of reckless driving when he knocked down and killed a motorcyclist Mugo Mwangi and his pillion Joseph Mwangi Kairia.
The accident occurred on the Sagana-Makutano road in Kirinyaga county. He was driving his Range Rover sports utility vehicle.
The member of parliament was convicted and got away with the murder with the court slapping with a meager fine of Sh40,000 -Sh20,000  for each death. That's how an ass the law is.
---
Kenya Insights allows guest blogging, if you want to be published on Kenya's most authoritative and accurate blog, have an expose, news TIPS, story angles, human interest stories, drop us an email on

[email protected]

or via Telegram
---