KQ's CEO Sebastian Mikosz Proposes A Law That Will Compel All Kenyans To Fly On Kenya Airways Only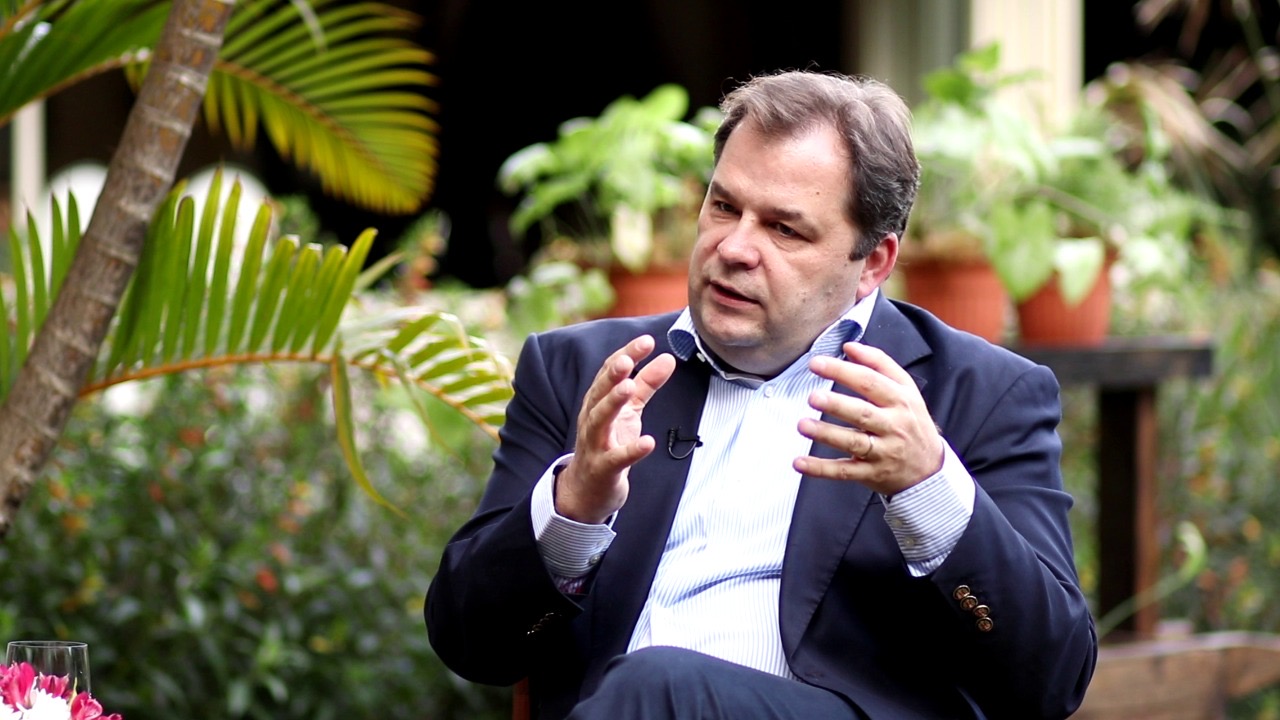 Scandal ridden and loss making Kenya Airways continues to attract headlines. Currently, the airline is in loggerheads with Kenya Airline Pilots Association (KALPA) over failure in the Collective Bargaining Agreement (CBA) talks and its adoption of contract hiring as the reason for the latest clash with its pilots.
KALPA accused the airline  of breaching aviation industry laws that guide airlines on aircraft maintenance.
According to the association, pilots have been left to conduct routine tasks meant for engineers, under the "Crew Concept", which has not been approved by the Kenya Civil Aviation Authority.
KALPA said its members will no longer conduct any tasks meant for the technical crew.
"The operation involves defects being rectified by maintenance, after which the aircraft is still released without the flight certification release sign off by the concerned engineer," said KALPA General Secretary Murithi Nyagah.
A while back, the association pulled out of CBA talks and  filed a trade dispute at the Labour Ministry, citing among others, shortchanging by the airline in the hiring of additional pilots.
While KALPA wanted KQ to hire pilots for its wider but smaller Embraer planes, management opted to hire expatriate pilots on contract for its Boeing 787 aircrafts.
"It is worth noting that prior to this new move, there was no official communication regarding hiring contract pilots on the Boeing 737," Nyaga said.
Currently, Kenya Airways operates a flight schedule that requires 600 pilots against a capacity of 430 creating a deficit that has resulted in flight delays or cancellations.
Kenya Airways this year reported a Sh7.5 billion loss for the full year to December 2018 even as its board mulls making a proposal to the Government to nationalise the airline as an alternative to the controversial Jomo Kenyatta International Airport (JKIA) takeover plan that has been met with resistance.
The national flag carrier reported a Sh6.3 billion loss in the nine months to December 2017. KQ last year changed its financial reporting period from April 1 to March 31 which now covers January 1 to December 31 in line with the rest of the industry.It is still in transition and the 2018 financial statements cover a 12-month period from 1 January 2018 to 31 December while the financial statements for 2017 cover a nine-month period from 1 April to 31 December 2017.
Faced with collapse, the unnecessarily overpaid CEO Sebastian Mikosz during an interview suggested that all Kenyans should be compelled to use KQ as an alternative to save the airline he was hired to revive. "If we were given a law which obliges all Kenyans to fly Kenya Airways, I could predict profitability within weeks." Said Mikosz.
The slogan of Kenya Airways (KQ) is "The Pride of Africa". Therefore KQ is an important entity for this country. In the past, KQ has been an envy of the continent. It carries our national flag and identity globally. With that in mind, the national carrier must be saved from Ksh25.7 billion loss which signals imminent collapse of the airline.
In order to save the "Pride of Africa", the challenges which contributed to the huge loss must be known. Currently, some challenges have been pointed out. The slump in tourism did affect many sectors of the economy and Kenya Airways was not immune. It is also true that the Ebola outbreak in West Africa affected KQ business.
Senate preliminary investigations have pointed out that poor management and investment have indeed affected the airline's operations. For example, un-strategic business decisions have dogged the operations of the airline leading to a model that is consuming more than it is generating.
Poor business decisions such as the buying and leasing of planes has left the airline highly indebted. The financial results released show that KQ loans were no longer sustainable. This calls for a thorough audit to establish the huge jump in the losses.
Looking at KQ's statement of financial position, its long term debt increased from 31.4 billion to Sh50 billion from 2013 to 2015. In the same period, its debt-to-equity ratio rose from the theoretical optimal of 1.01 in 2013 to the watch-list level of 1.78 in 2014 before signaling red at (17.47) in 2015. Such a major increase in the level of debt, without corresponding increase in equity carried significant risks and financial instability.
To make a capital call on the shareholders might be appropriate, partly because the capital structure, holding other factors constant, is less than optimal and more significantly immediate. The two major shareholders, the National Treasury that owns 29.8 per cent and KLM that owns 26.7 per cent, will need to consider major capital injections to rescue the airline.
A debt restructuring would also be an amiable alternative, perhaps lengthening the maturity of debt and leases to reduce the level of financing costs. This will give the firm the flexibility to re-strategise on how to recover business operations. Often times shareholder rescue packages and creditor restructuring plans come with stringent terms and conditions, and rightly so.
The prospects for recovery are not positive going forward. KQ has been awarded the best business class and best cargo airline in Africa three years in a row. Besides, the management's determination to achieve better altitude is however still not promising, and the skill set both in management and board leaves much doubt on the ability to turn around the firm.
---
Kenya Insights allows guest blogging, if you want to be published on Kenya's most authoritative and accurate blog, have an expose, news, story angles, human interest stories, drop us an email on tips.kenyainsights@gmail.com or via Telegram
---