TikTok Faces Full Ban In US As CEO Testifies Before Congress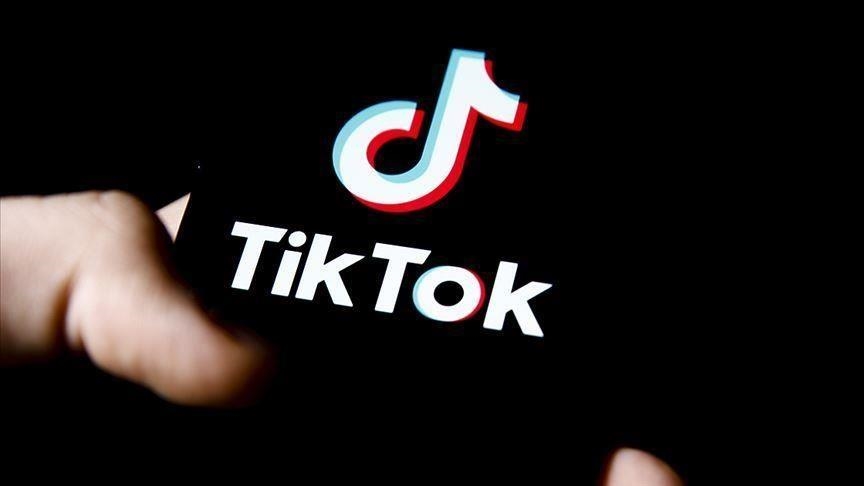 Chinese-based popular social media app TikTok faces a full ban in the US as its CEO Shou Chew testified Thursday before the House of Representatives Energy and Commerce Committee.
Chew was grilled by American lawmakers about many practices of the app, from potential national security risks for the US to data mining, users' mental health such as addiction, depression, and anxiety, especially among children and teenagers.
Rep. Kathy Castor, a Democrat from Florida, accused big tech companies of targeting and influencing their users' behavior, and urged the Congress to pass an online data privacy law.
"This is a much broader issue than TikTok in China. There are other malign actors across the world who gather data, use as element of social control and influence," she said.
"Harms to children are very serious and demand swift action. Big tech platforms profit immensely from keeping children addicted. They do not care about the privacy, safety and health of our kids. They are the modern-day tobacco and cigarette companies," she said.
TikTok has a global influence with more than 1 billion monthly active users. Together with its Chinese version Douyin, both versions of the app have over 2.5 billion daily active users in the world.
Rep. John P. Sarbanes, a Democrat from Maryland, said: "More time middle and high schoolers spend on social media … they are to experience depression and anxiety," noting that 16% of American teenagers reported they used TikTok "almost constantly" — around 5 million teenagers in the nation.
"We know that big tech, including TikTok, uses design features that can manipulate users including children and teens to keep them engaged, designed to feed them a never-ending stream of content, to keep their attention for hours, which includes capitalizing on the desire for others' approval," he explained.
Rep. Bill Johnson, a Republican from Ohio, argued that TikTok is "attempting to mislead Americans about what their technology is capable of and who has access to their information.
Chew argued that majority of content on Tiktok is "fun, entertaining, informative and very positive for users," adding: "Other companies that operate in this country, we have to deal with some bad actors who come and publish some illegal drugs."
"The TikTok user experience should be compared to other US companies," he added, noting that his home country Singapore has "almost no" illegal drug content because it has very strict drug laws.
TikTok to be banned from UK parliamentary devices
The British parliament announced earlier that TikTok will be blocked from all parliamentary devices and internet servers.
Several US states have already banned TikTok on government-issued devices amid alleged potential security risks.
Rep. Tim Walberg, a Republican from Michigan, noted that TikTok is valued at more than $50 billion, and questioned whether the company has ties with the Chinese Communist Party.
"What is your relationship to the Communist Party, which is our major concern. What impact that would be … with a communist party that does not care about America and sees us standing in their way for superpower. That's our concern," he said.
Walberg went further to state that TikTok's Chinese parent company ByteDance's employees in Beijing have access to American users' data.
Chew said Chinese engineers have access to global data, but storage has always been in Singapore and Virginia, US.
He noted that TikTok spent $1.5 billion in past two years on project tests, which have revolved around addressing the US government's concerns about its data usage.
The CEO refused that the Chinese Communist Party has access to users' data and said: "This is a private business. Like many other businesses, many other American companies rely on the global workforce," and added the workforce does not have ties to the Chinese Communist Party.
When Rep. Earl "Buddy" Carter, a Republican from Georgia, asked about what type of data TikTok gathers, Chew said the company does not collect body, face, voice data to identify its users.
Rep. Deborah Ann Dingell, a Democrat from Michigan, asked whether TikTok has sold "precise GPS information collected from US users," Chew said his company does not sell information to data brokers.
Rep. Lisa Blunt Rochester, a Democrat from Delaware, argued that TikTok has "personalized data advertising for kids" and said engineers in China has access to personal data of 13-year-olds in the US.
Rep. Debbie Lesko, a Republican from Arizona, asked Chew if he agrees that the Chinese government has prosecuted the Uyghur population, reminding that a TikTok user's account was suspended after putting a video on the social media sharing app.
TikTok user Feroza Aziz, 17, who lives in New Jersey, in her late 2019 video blasted China's treatment of Uyghur Muslim population.
While Aziz made her political comments in a video about her tips on eyelash improvement to prevent censorship from the social media app, TikTok argued that one of her previous videos briefly showed a photo of Osama bin Laden.
China's northwestern Xinjiang autonomous region is home to around 10 million Uyghurs, as the Turkic Muslim group makes up around 45% of Xinjiang's population. It has long been accusing China of cultural and religious discrimination, a claim rejected by Chinese officials.
---
Kenya Insights allows guest blogging, if you want to be published on Kenya's most authoritative and accurate blog, have an expose, news TIPS, story angles, human interest stories, drop us an email on

[email protected]

or via Telegram
---