Insider Info: Nasty Family Battle Over Billionaire Nginyo's Estate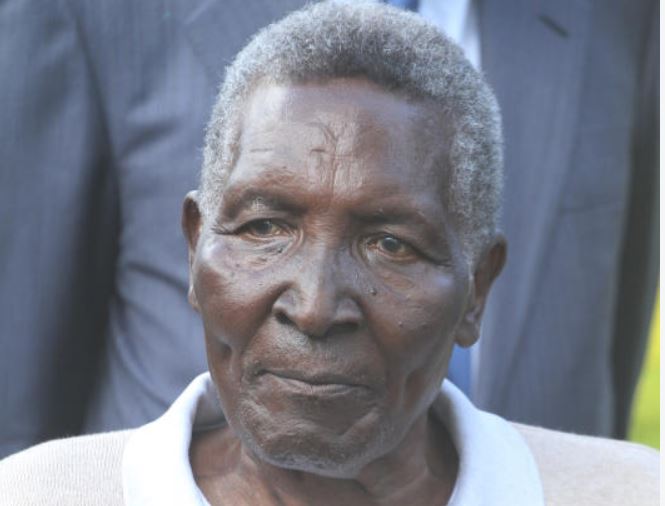 The eldest son of the late businessman and politician Lawrence Nginyo Kariuki has asked the High Court to let him run his father's Sh4 billion estate, accusing his mother and some siblings of unilaterally transferring cash from corporate accounts to their own personal accounts.
James Anthony Kariuki told the High Court's Family Division that the estate risks being wasted away since the family squabbles are hurting strategic and management decision-making.The senior Kariuki died on February 24, leaving behind a contested Will, a widow (Margaret Wangari Nginyo) and nine children, including three from two other women.
The latest rift in the succession battle erupted in Margaret's household that had previously put up a united front against the claims resulting from the children born out of wedlock – Brenda Nyambura Kiragu, Alex Ndoria Karuri and Austine Wachira Karungo.
James told the court that his mother and siblings Silas Macharia Kariuki, Scholastica Njeri Kariuki and Jane Wambui Kariuki have liquidated a total of Sh71 million in fixed deposit accounts of Pema Holdings Limited at I&M Bank.
They transferred the cash in two transactions to a current account they control and without the knowledge of James, court documents show."It has come to my knowledge that a further Sh61 million has been withdrawn from the Pema Holdings account and transferred to the joint account without my knowledge or involvement," said James in court papers."It is my belief the 4th defendant (his mother) has been guided in her actions by the 5th, 6th and 7th defendants (his siblings)."His claims back those of her step-sister, Brenda, who has also sued lenders — Consolidated Bank, I&M Bank and Co-operative Bank  — over hundreds of millions of shillings in accounts and for offering Margaret's children access to the finances without letters of administration.
Mr Kariuki had a total of Sh335 million in fixed deposit accounts, with most of the cash at Consolidated Bank of Kenya.Cash in his other savings accounts, including at Equity and Habib Bank, have not been disclosed.His vast estate, including real estate, farming, bank deposits and government bonds, had little debts.
The estate is the subject of an inheritance court fight triggered by a woman claiming to be a widow of the late politician and three other children born out of wedlock – Brenda, Alex Ndoria Karuri and Austin Wachira Karungo — who were all excluded from the Will.Brenda, through court, pushed for extraction of DNA before Nginyo's burial that proved the politician was her father.
James reckons that his father's wish for him to lead the family business was defied after the deceased's eldest child, Jane — listed as an employee of the First Lady Margaret Kenyatta– started giving roles to other siblings."I noticed my sister, Jane, was imposing herself in business matters with little knowledge of the work that my father and I had done for 25 years…her actions did not align with our father's wishes," he said."Dad made it clear that in his absence, I as the eldest son, should take over the leadership of his business affairs."Now, James has applied for the court to offer him authority to manage the estate, pending the conclusion of the inheritance fights.
Kariuki's first wife,  Margaret, and four of her children –James, Scholastica, Jane and Silas–had earlier sought permission to run the deceased's estate as trustees and executors, triggering court fights.James told the court that the prolonged succession battle could lead to the deceased estate going to waste.
He reckons that tenants are defaulting on rent and that his siblings as minority shareholders are carrying out suspicious financial transactions that puts at risk the family empire."That there is a real likelihood that unless the Honourable Court intervenes by granting the petition as prayed, the estate shall and continue to lose income from rental properties and the assets belonging to the companies be plundered to the great detriment of the estate of the deceased," James said in a court affidavit.
The kind of authority he is seeking will see him run the estate under the supervision of the court. He will not have the power to distribute the estate's assets. The move is meant to offer stability to the family business as the court case, which can take years, proceeds.
James has taken the stance that the rights of all children including those born out of wedlock should be honoured."That I have pleaded with my family and then probate lawyer, to a point that I have been forced to abandon my attempts at an amicable resolution so as not to appear to be taking sides," he said in the affidavit.
Jane Wambui Kiragu has defended the cash withdrawals in a separate affidavit.She says the withdrawals had her father's blessings, adding that the money was used for legitimate purposes, including meeting the deceased's funeral expenses.She argued that the law allows executors to pay out of the estate of the deceased any outstanding debt.
Some of the money was used to fund ongoing projects that were initiated by her father, she said.Kariuki was more successful in business than in politics, amassing a fortune that places his heirs among the richest families in the country. Court documents show he owned land and buildings in Nairobi, Kiambu and Ngong valued at Sh3.2 billion. His most famous property is Nginyo Towers in Nairobi's central business district.He owned a 120-acre farmland in Tigoni, Kiambu, in which he grew coffee and tea and kept livestock.
His investment firms, including Nginyo Investments and Pema Holdings, have assets of Sh221.3 million.He had also invested Sh84.1 million in government bonds, generating an annual interest income of Sh9.4 million.
Kariuki owned shares in a few Nairobi Securities Exchange-listed firms with a market value of about Sh18.5 million. His biggest stock market investment is 101,200 shares of East African Breweries Limited (EABL) currently valued at Sh17.2 million.He owned several luxury cars and farm machinery valued at Sh33.1 million, including a Toyota Landcruiser and Mercedes Benz.
Kariuki's estate has minimal debt and has significant liquidity, with cash and cash equivalents representing about 10.5 percent of the total assets.The court case threatens to freeze the deceased's estate that would leave the heirs with nearly Sh400 million each, assuming equal distribution to Margaret and the nine children.
---
Kenya Insights allows guest blogging, if you want to be published on Kenya's most authoritative and accurate blog, have an expose, news, story angles, human interest stories, drop us an email on tips.kenyainsights@gmail.com or via Telegram
---