Analysis: Can Kenya Sustain The Growing Heavy Public Debt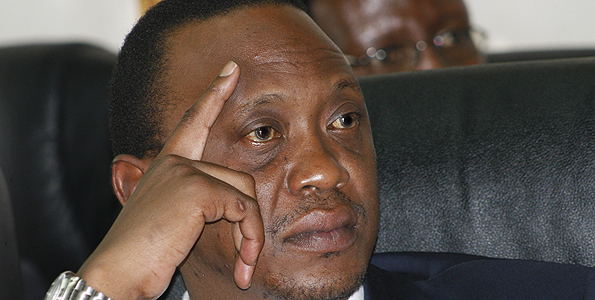 Public debt has been an issue of public discourse for centuries. The debate is not about to end anytime soon. With developing countries investing much more resources in public infrastructure, education and other social amenities, public debt is expected to become even a bigger point of discussion moving forward. Just before the March 4, 2013, General elections, Kenya for the first time, held a presidential debate. Uganda followed suit earlier on this year. From those debates, it is evident we are yet to start discussing ideas in our presidential debates. My guess, however, is that going forward, these discussions are going to tackle key issues affecting these emerging market economies, key among them the issue of Public debt.
To start us off, let us try to understand some key terms. Debt refers to a contractual obligation in which a party uses the counterparty's money or any other valuable resource with the view of repaying it at a later date, with interest. People have been borrowing since time immemorial, and they are not about to stop anytime soon. As long as resources for satisfying human needs and wants are limited, we shall always consume something we do not currently own with intent to repay at a later date. Just like individuals, body corporate and governments too, borrow. Public debt is what a government owes to its lenders. Government/ Sovereign debt can be used synonymously with public debt. Public debt can either be domestic or foreign. The former involves borrowing from within a country's borders and among its citizens while the latter involves borrowing from outside the country's borders. It could be a loan from foreign nationals, foreign governments or even international financial institutions. Ordinarily, domestic debt is denominated in the local currency while foreign debt is likely to be denominated in a foreign currency. External debt, on the other hand, is the amount of money owed to foreign investors by both the government as well as the private sector.
Since the year 2013, Kenya's public debt has been on an upward spiral. According to Keynesian Economics, there are two possible scenarios that would put a country's debt on an upward trajectory; War and recession. Since war is unanticipated, it is usually not planned for adequately in the budget, and therefore in the event of war breaking out, the country is likely to start borrowing to fund the cost of the war. In a recession, the economy has slumped. Jobs are scarce, and demand for products within the economy dwindles. This reduces tax revenue that the government had anticipated and corporate profits plunge, leading to lower corporate taxes being availed to the government. In such a case, the government will operate on a budget deficit, which is, in fact, public debt. For the last four years, Kenya has neither had a war nor a recession. In fact, the Kenyan economy has grown enormously over the period, as H.E the president has persistently said.
Key Facts and Figures
As at 2013, Kenya's debt ceiling was Ksh. 800 billion. That same year, Parliament in its wisdom or lack thereof raised this ceiling by 500 basis points. We ended the year with a debt ceiling of Ksh. 1.2 Trillion. By the end of 2014, Parliament had more than doubled our debt ceiling. It now stood at Ksh. 2.5 Trillion.This figure was higher than our budget for the financial year 2014/2015 which stood at Ksh. 1.7 trillion. Kenya Debt to GDP ratio has grown from below 30% in 2012 to currently stand at 49.7%, 4.97 points above the treasury's benchmark.
Is Debt Bad?
In life, nothing is bad. Similarly, nothing is good in absolute terms. What matters is a person's perspective. In the corporate world, most capital projects are undertaken through use of debts. Most individuals develop themselves by using debt. The government too can make enormous economic progress through the use of debt. In the corporate world, you will rarely find a company that operates on 100% equity. In fact, theoretically, the most valuable firm would be the one that is 100% leveraged. This is because, interest expense as a cost of capital, is a member of an exclusive club called "allowable tax deductions" To illustrate, let's assume we have Firms A and B. A's capital structure is 100% Equity while B's capital structure is 100% debt. If these two companies make the same earnings before interest and tax, firm B will end up paying the lesser tax. Equity, as a cost of capital, is expensive. In practice, however, strong B does not exist. And if it did, it would have a very high risk compared to A. What companies therefore do, is to find a balanced mix between equity and debt. They get a debt that will enable them to enjoy tax benefits while not unnecessarily raising their risk profile. Finding the right balance is what governments should look at while borrowing.
Measuring a country's public debt
There are various ways that can be used to judge whether a country's debt is healthy or moving in the wrong direction. This article will attempt to look at Kenya's sovereign debt using two approaches. The first method, which is preferred by most researchers, is to measure debt as a percentage of GDP. There is no rule of the thumb here. However, the world bank looks at it from two angles; developed economies and emerging market economies. According to the world bank, an extended debt to GDP ratio of above 77% drags economic growth. In fact, it states that for every additional point above the 77% mark, the country loses 1.7% in economic growth. For emerging market economies such as Kenya, the ratio should not exceed 64%. Any figure above that slows economic growth by 2% each year. As a matter of policy, the Kenyan treasury has set its target Debt: GDP ratio as 45%. This is 19 percentage points lower than what the World Bank considers to be the benchmark. To this, end one must appreciate the government's proactiveness. 19 percentage points is a field, wide enough to play all manner of games.
The second approach that can be used to measure a country's debt is to look at it about Government revenues. This measure gives you a rough figure of how long it would take for the government to pay its debts if it were to use its ordinary revenue to pay for its debts. The current debt for our country stands at Ksh. 3.2 trillion. The government, on average generates Ksh. 100 billion every month. If we were to use our tax revenues to pay our debts exclusively, it would take us 32 months only! This is, of course, wishful thinking.
Is Kenya headed in the right direction?
There is no simple answer to this question. As alluded to earlier, it is evident we cannot explain our growing debt using Keynesian Economics. However, in a growing economy, the following variables are expected to be on an upward spiral as well. They include population, revenues, expenditure among others. To cater for the increasing need to provide service to the growing public, the government will need to dig deeper into its pocket. At this point, debt is the only option. Unlike in private sector budgeting where expenditure is based on revenue, in public financial management, revenue is based on expenditure. The government comes up with an expenditure plan, before creating revenues. This is why most governments operate deficit budgets.
It is tough to answer the above question. The answer depends on who you ask. I know of a particular person who when asked about our high Debt: GDP, answers by stating that the USA'S Debt: GDP is at 106%.
"This is more than double our own; we should not worry." He concludes.
France is at 116%, and Japan is at 228%. Bahama's at only 6%. So if indeed Debt: GDP meant much, Bahama's would be the most financially stable country in the world. This was as at 2015. Greece closed the year 2015 at 188%. We all know where Greece is, economically speaking.
The above argument is simplistic. It does not take into consideration the individual components of that debt.
Public debt is composed of domestic debt and foreign debt. A large chunk of the US debts are owed to its citizen, and even those owed to foreigners are mostly dollar-denominated thereby eliminating the foreign exchange risk. If bad comes to worse, the FED can just print more dollars to repay its debts. Conversely, as at August 2015, 51.9% of our public debt was external. The risk associated with the foreign debt is that it is exposed to foreign exchange fluctuations, meaning if the shilling were to fall, we would spend more money to pay the debt than we had anticipated. Of course, the government can still hedge against this exposure through the use of derivatives, such as interest rate swaps. However, such derivatives also come at a cost. Japan has the same case as the USA, most of its debts are owed to its own citizens. So, our Debt to GDP ratio should not blind us.
In conclusion, it is not easy to determine if our public debt is sustainable or not, however, if you try to find ou the answer, here is my advice: Borrowing for the purpose of incurring recurrent expenditure is financial illiteracy unless you are in a financial crisis. Secondly, borrowing to loot, in the name of infrastructure development, and borrowing to invest in white elephants like the SGR, is not sustainable.
Finally, it is Adam Smith who once said,
"What can be added to the happiness of a man who is in health, out of debt, and has a clear conscience?"
The writer writes to inform.
Follow on Twitter: @pcmakokha
Facebook: PC Makokha
Disclaimer: This article expresses the author's opinion only. The views and opinions expressed here do not necessarily represent those of Kenya Insights or its Editors. We welcome opinion and views on topical issues. Email:editor@ke-insights-staging.hbgtjqf6-liquidwebsites.com
www.pcmakokhasays.wordpress.com.
---
Kenya Insights allows guest blogging, if you want to be published on Kenya's most authoritative and accurate blog, have an expose, news, story angles, human interest stories, drop us an email on tips.kenyainsights@gmail.com or via Telegram
---
Google Report: How To Join Illuminati Tops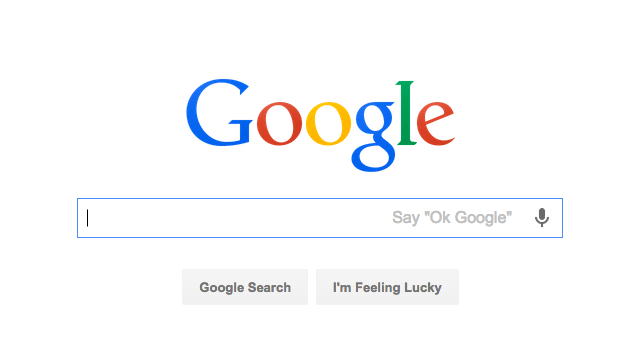 What have you been google searching?Google Kenya trends In the 'How to' category have released their  most trending searches.
How to-do category indicates the highest key problems faced by Kenyans.
Top trending How-to, search was,How to lose weight. The same question topped last annual search trends. Tackling obesity the increased awareness on healthier lifestyles.
How to cook Mandazi came second. First quarter of the year has couple of celebrations like, New year's eve, Valentine's Day, mother's Day, Women's day, World's cancer day, labour day and many more.
Increased family and friends meet ups and reunions believed to be the reason behind this. With some indicators showing that increased price of maize flour was the reason behind the trendy search.
How to withdraw Money From Sportpesa was the third. Kenyan gambling market erupted to hire scales. The get rich quick society has found refuge in the Kenya's popular betting site.
Also Read:Kiambu County Budget Line Puzzle
The key search that has recurred was How to join the illuminati. Are Kenyans willing to sell their souls? Has the religion failed in mentoring the society?
Lastly How to get pregnant. Yet another recurring search on the Kenya's search trends. This indicates higher the struggles Kenyans may have with fertility
---
Kenya Insights allows guest blogging, if you want to be published on Kenya's most authoritative and accurate blog, have an expose, news, story angles, human interest stories, drop us an email on tips.kenyainsights@gmail.com or via Telegram
---
Cytonn Opens Doors To The Public As They Unveil The Ridge Show House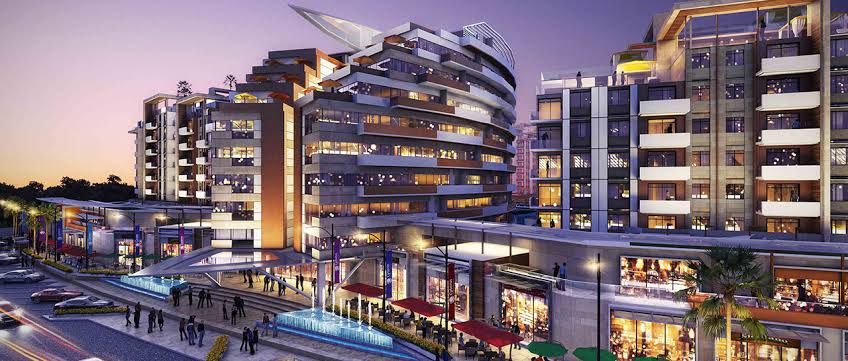 If you are looking for something to do this weekend, CytonnInvestments is holding an open day on Saturday for clients and members of the public on site at The Ridge.
The show house for the project will be unveiled, giving guests a preview of what the finished product will be like. Visitors get to sample the distinct and magnificent lifestyle development and ask the management questions on any issues about Cytonn's activities.
The event will run from 12 noon to 4 pm, so that clients have enough time to explore the site, view the show house, and interact with the management of Cytonn.
Alongside the open day, the company is offering a 5% discount for early buyers, which will run for a limited time. Interested guests are advised to sign up and reserve their slots before spaces run out.
This project was made for people who want to live in luxury and style, at surprisingly affordable rates. The list of amenities goes on and on, but I think the best part about it is the location. Imagine living just a few minutes from Windsor Golf Club, Two Rivers Mall, UNEP headquarters, and only 10 km from town!
The luxury project will have 1,2,3 & 3 bedroom apartments withdomestic servants' quarters (DSQ).
Just a few months ago, Cytonn handed over the Amara in Karen, another of its projects, which is currently 100% complete and sold, proving they have what it takes to deliver beautiful, exclusive homes that perceptive Kenyans can enjoy.
If you want to buy a home or to invest, this is your opportunity! You cannot afford to miss out. RSVP here.
---
Kenya Insights allows guest blogging, if you want to be published on Kenya's most authoritative and accurate blog, have an expose, news, story angles, human interest stories, drop us an email on tips.kenyainsights@gmail.com or via Telegram
---
Why Jamii Telecom's Faiba 4G Unlikely To End Safaricom's Dominance But A Game Changer For Kenya
Safaricom remains the telecommunication giant in Kenya with a market share of 71.2 percent in Kenya according to 2016 second quarter statistics report by the Communication Authority of Kenya (CA) this translates to about 28M active subscribers. This leaves other players like Airtel, Telkom Kenya, and Equitel with mere 28.8 percent share scramble.
Jamii Telecoms Ltd is the latest entry into the Mobile Operator market making it the 5th entrant. With a 4G market launch, Faiba has caused serious ripples with many analysts saying it could be the game changer to Safaricom's dominance that has been in play for more than a decade. However, it is easier said than done, we've seen several companies come and go citing unfair market environment attributed to the Saf's dominance.
Faiba 4G is however not a usual launch, in a country with estimated 86% internet penetration with about 41M Kenyans accessing the internet and majority through their smartphones, Jamii Telecoms saw a perfect opportunity. Famed for the Faiba broadband home and businesses high-speed internet connectivity, they already have a ground with over 120K subscribers to kick them off.
The Communication Authority of Kenya awarded Jamii the prestigious 4G spectrum amidst complaints, especially from Safaricom that it was unprocedural and that the company didn't pay the required Sh2.5B for the 4G license. So far only Safaricom and Telkom Kenya have acquired the 800MHz spectrum, Airtel still at 3.75G. Despite the complaints of favoritism, Faiba 4G is officially live with mind-boggling data price tags.
A look at JTL's pricing signals competitive times ahead: 1GB data bundles will cost Sh50 (valid for one day), 70GB at Sh3,000 (valid for a month) and 210 GB at Sh6,000 for a month as well.
Safaricom on the other hand offers 150MB for Sh50 (valid for a day), 1GB for Sh500 (valid for a month) and 12GB at Sh3,000 (valid for a month).
Airtel's 1GB 24-hour data bundle costs subscribers Sh99, 6GB costs Sh1,000 (valid for a month) and 24GB goes for Sh3,000 (valid for a month).
Safaricom which offers highest internet speed compared to its competitors yet have highest data prices in the market is viewed as the main target as Faiba seeks to take a huge chunk of the share. Faiba 4G operates on band 28, 700MHz frequency spectrum, this is both great news and bad. First, it's great since it will give consumers miraculous internet speeds, from tests, we've learned the Faiba 4G speeds goes up to 72Mbps, it also has higher penetration capabilities like into buildings as compared to the 800MHz spectrum now used by Safaricom and Telkom.
Secondly, Faiba 4G is limiting in so many ways; device selectivity, only those with 4G enabled phones with VoLTE features will be able to access their internet or their own Faiba mobile. Most Kenyans own budget smartphones that aren't necessarily 4G VoLTE enabled thereby limiting the number of people able to use their services.
VoLTE stands for voice over LTE and it's more or less exactly what it says on the tin. It's voice calls over a 4G LTE network, rather than the 2G or 3G connections which are usually used. The big advantage of VoLTE is that call quality is superior to 3G or 2G connections as far more data can be transferred over 4G than 2G or 3G.
Faiba 4G promises lifetime on-net calls as long as you have an active data bundle, while this sounds appetizing, it is also limiting that such calls can only happen if both have VoLTE enabled phones and within 4G area, when network signal weakens, the call quality is reduced or disconnects.
So far, there's no provider that beats Faiba 4G's data bundles but the biggest headache that will stall their immediate boom is the device selectivity and also network reachability. Nairobi, Nakuru, Kisumu, Eldoret, Mombasa, and Thika are covered by the Faiba 4G with 300 bases and a plan to extend the bases to 1000 in the next 3 years.
Disrupting Safaricom's dominance is not a walk in the sand and needs more than a flashy launch with heavenly offers. Reliability, reachability, innovations are some of Safaricom's confidence zones that have seen them stand firm in the market. Mpesa remains one of re greatest innovations by Safaricom that has made it East Africa's giant. Kenya, for instance, is synonymous with mobile transactions, the economy is literally running on Mpesa with billions moved across the platform annually.
Mpesa actually could as well be Safaricom's biggest asset that keeps it afloat. We've seen Airtel money even with zero rate transactions, unable to beat of Mpesa, not for anything but reliability, agents are spread all over the country and it's not a hustle to access your money compared to other providers. Therefore, if Faiba 4G is to hack this, then they must not play the same cards by competitors that have failed but come up with new innovations and strategies to level Mpesa dominance. Faiba Money is set for launch as well. Accessibility of Safaricom network even in the most of remote areas also makes it stand out and a major preference, if Jamii can invest heavily to match up the reach then they're in the right lane to beat it off.
According to the management, all is not lost for Faiba 4G as they're likely to change bands from 700MHz depending on the availability of frequencies, this will obviously increase their reach and capture more customers angry for affordable data services. We're also told they have solid strategies that will spread over the next coming years to totally disrupt and maul a good share of the market. As it stands, it's a wait and sees situation.
Coming months, Kenyans are likely to witness a brutalizing corporate war as Faiba, Safaricom, Telkom fight for customers loyalty and the data market share. As the giants engage in the brawl, consumers can sit back and expect affordable, quality data services, a competitive market is often a blessing to the consumers. Safaricom is unlikely to let go easily what they have and so is Telkom, Airtel and Equitel both who're struggling to rise. Faiba 4G as the new entrant has to go an extra mile to make an impact in the market but until then the market is open but literally a one man's show.
---
Kenya Insights allows guest blogging, if you want to be published on Kenya's most authoritative and accurate blog, have an expose, news, story angles, human interest stories, drop us an email on tips.kenyainsights@gmail.com or via Telegram
---