Garbage Kenyan Gospel Artists Outsmarted By The Secular Emcees In Their Own Game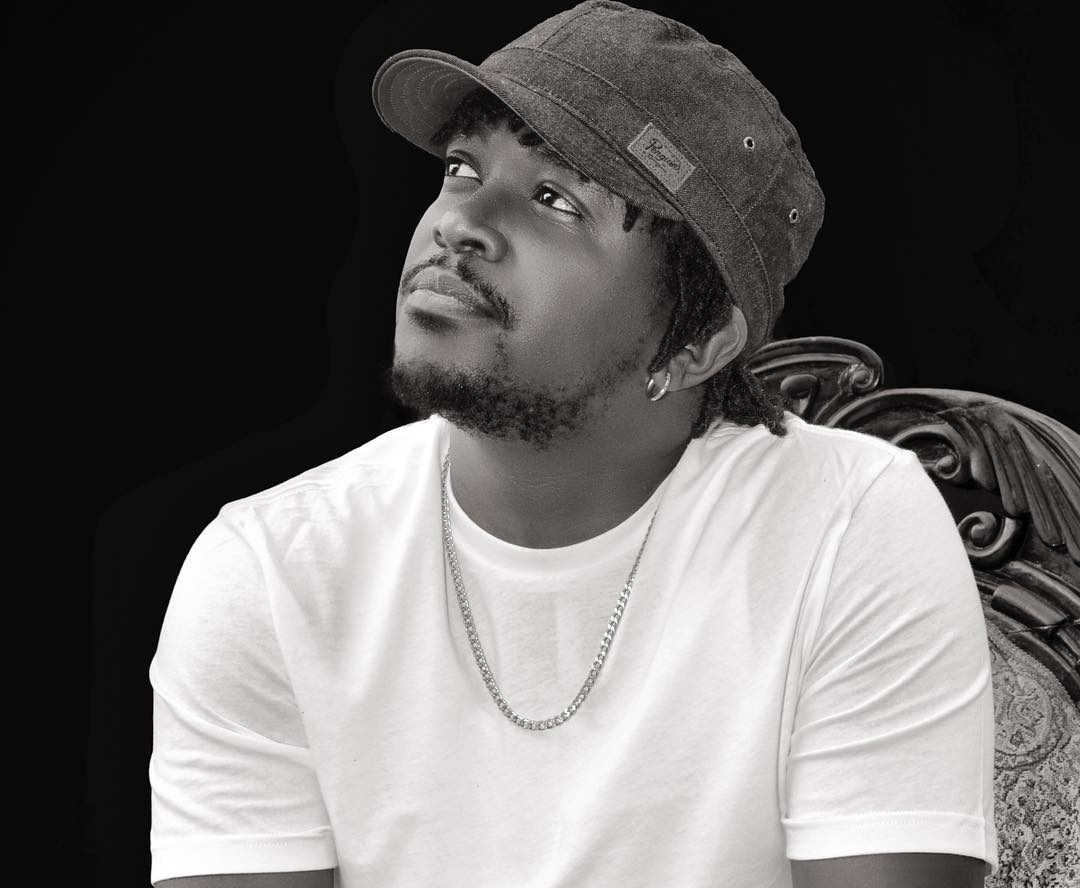 By Nicholas Olambo 
Gospel music was the thing in Kenyan entertainment after the secular lost it and left the market to be dominated by foreign music/artists. Well, the disease that brought secular down is now in the gospel, after being left in the hands of cartels comprising of a couple of Dee Jay Units, bootlickers and monied boys and girls masquerading as artistes.
The industry is now on a speedy down ward trend, filled by filthy scandals that stink to the highest heavens. Gospels artistes no longer make gospel music, even the name of Jesus Christ can hardly be found in their content. 2016 was the year that revealed it all from the release of 'Yesu Nipe Nyonyo,' Willy Paul and Size 8's 'Tigana we' to Jimmy Gait's 'Yesu ndio sponsor' that was desperately seeking to gain relevance with the street colloquial that was the thing at the time. The street meaning of a 'sponsor' is any older person who finances the lifestyle of a young person in exchange for sex.
Now with the so-called gospel artistes doing 'goscular music,' serious secular artists have stepped in to save the face of gospel music. The biggest gospel hits of the year 2016 were done by secular artists. Nyashinski, a former member of an all boy rap group, Kleptomaniacs, made a comeback after nearly a decade in the United States with a secular hit 'Now you know, ' and a super gospel hit 'Mungu Pekee' which is purely a prayer, testimony, and self-motivational anthem for any God fearing person.
Imposters who have been passing for gospel artists feel threatened; they are almost being rendered jobless. It has now been proven that gospel music is beyond quoting John 3:16, Malachi 3:10 or being signed to DJ Mo's System Unit and Sadic's Genius Entertainment but making good music from writing to performance that is in line with the ministry.
Secular artistes are safely sailing in these troubled gospel waters, spanking the sleeping gospel artists on their a**s but they won't wake from their sleep. An all boy band Sauti Sol also released a killer gospel hit 'Kuliko Jana.' Sauti Sol is a giant in East Africa and a multi-award winning group, they stepped in the booth with Red Fourth Choir and did just what the Giants do, crashing the sleeping gospel artists in their home ground like a military boot on an ant. It's a new year, will gospel artists live to their name or let the secular artists take over.
---
Kenya Insights allows guest blogging, if you want to be published on Kenya's most authoritative and accurate blog, have an expose, news, story angles, human interest stories, drop us an email on tips.kenyainsights@gmail.com or via Telegram
---
Google Report: How To Join Illuminati Tops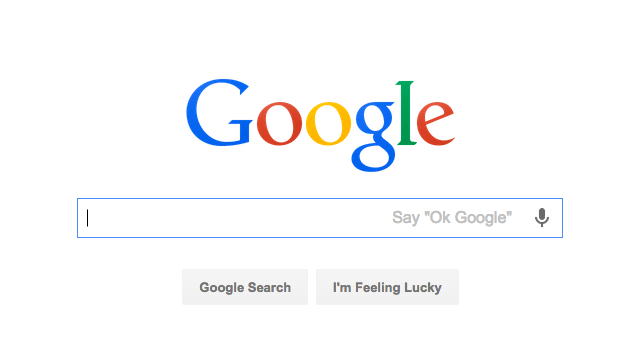 What have you been google searching?Google Kenya trends In the 'How to' category have released their  most trending searches.
How to-do category indicates the highest key problems faced by Kenyans.
Top trending How-to, search was,How to lose weight. The same question topped last annual search trends. Tackling obesity the increased awareness on healthier lifestyles.
How to cook Mandazi came second. First quarter of the year has couple of celebrations like, New year's eve, Valentine's Day, mother's Day, Women's day, World's cancer day, labour day and many more.
Increased family and friends meet ups and reunions believed to be the reason behind this. With some indicators showing that increased price of maize flour was the reason behind the trendy search.
How to withdraw Money From Sportpesa was the third. Kenyan gambling market erupted to hire scales. The get rich quick society has found refuge in the Kenya's popular betting site.
Also Read:Kiambu County Budget Line Puzzle
The key search that has recurred was How to join the illuminati. Are Kenyans willing to sell their souls? Has the religion failed in mentoring the society?
Lastly How to get pregnant. Yet another recurring search on the Kenya's search trends. This indicates higher the struggles Kenyans may have with fertility
---
Kenya Insights allows guest blogging, if you want to be published on Kenya's most authoritative and accurate blog, have an expose, news, story angles, human interest stories, drop us an email on tips.kenyainsights@gmail.com or via Telegram
---
Cytonn Opens Doors To The Public As They Unveil The Ridge Show House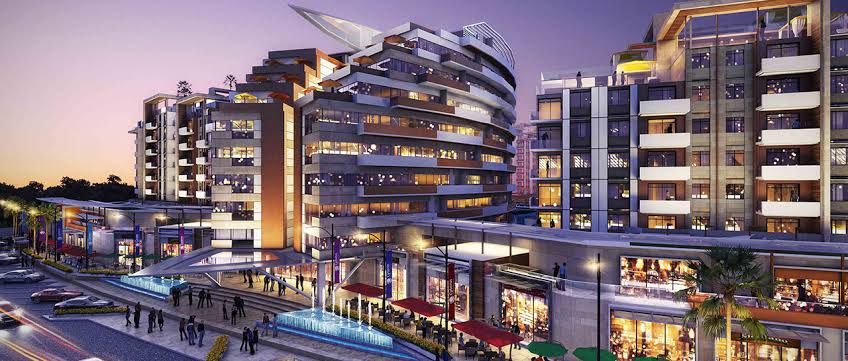 If you are looking for something to do this weekend, CytonnInvestments is holding an open day on Saturday for clients and members of the public on site at The Ridge.
The show house for the project will be unveiled, giving guests a preview of what the finished product will be like. Visitors get to sample the distinct and magnificent lifestyle development and ask the management questions on any issues about Cytonn's activities.
The event will run from 12 noon to 4 pm, so that clients have enough time to explore the site, view the show house, and interact with the management of Cytonn.
Alongside the open day, the company is offering a 5% discount for early buyers, which will run for a limited time. Interested guests are advised to sign up and reserve their slots before spaces run out.
This project was made for people who want to live in luxury and style, at surprisingly affordable rates. The list of amenities goes on and on, but I think the best part about it is the location. Imagine living just a few minutes from Windsor Golf Club, Two Rivers Mall, UNEP headquarters, and only 10 km from town!
The luxury project will have 1,2,3 & 3 bedroom apartments withdomestic servants' quarters (DSQ).
Just a few months ago, Cytonn handed over the Amara in Karen, another of its projects, which is currently 100% complete and sold, proving they have what it takes to deliver beautiful, exclusive homes that perceptive Kenyans can enjoy.
If you want to buy a home or to invest, this is your opportunity! You cannot afford to miss out. RSVP here.
---
Kenya Insights allows guest blogging, if you want to be published on Kenya's most authoritative and accurate blog, have an expose, news, story angles, human interest stories, drop us an email on tips.kenyainsights@gmail.com or via Telegram
---
Why Jamii Telecom's Faiba 4G Unlikely To End Safaricom's Dominance But A Game Changer For Kenya
Safaricom remains the telecommunication giant in Kenya with a market share of 71.2 percent in Kenya according to 2016 second quarter statistics report by the Communication Authority of Kenya (CA) this translates to about 28M active subscribers. This leaves other players like Airtel, Telkom Kenya, and Equitel with mere 28.8 percent share scramble.
Jamii Telecoms Ltd is the latest entry into the Mobile Operator market making it the 5th entrant. With a 4G market launch, Faiba has caused serious ripples with many analysts saying it could be the game changer to Safaricom's dominance that has been in play for more than a decade. However, it is easier said than done, we've seen several companies come and go citing unfair market environment attributed to the Saf's dominance.
Faiba 4G is however not a usual launch, in a country with estimated 86% internet penetration with about 41M Kenyans accessing the internet and majority through their smartphones, Jamii Telecoms saw a perfect opportunity. Famed for the Faiba broadband home and businesses high-speed internet connectivity, they already have a ground with over 120K subscribers to kick them off.
The Communication Authority of Kenya awarded Jamii the prestigious 4G spectrum amidst complaints, especially from Safaricom that it was unprocedural and that the company didn't pay the required Sh2.5B for the 4G license. So far only Safaricom and Telkom Kenya have acquired the 800MHz spectrum, Airtel still at 3.75G. Despite the complaints of favoritism, Faiba 4G is officially live with mind-boggling data price tags.
A look at JTL's pricing signals competitive times ahead: 1GB data bundles will cost Sh50 (valid for one day), 70GB at Sh3,000 (valid for a month) and 210 GB at Sh6,000 for a month as well.
Safaricom on the other hand offers 150MB for Sh50 (valid for a day), 1GB for Sh500 (valid for a month) and 12GB at Sh3,000 (valid for a month).
Airtel's 1GB 24-hour data bundle costs subscribers Sh99, 6GB costs Sh1,000 (valid for a month) and 24GB goes for Sh3,000 (valid for a month).
Safaricom which offers highest internet speed compared to its competitors yet have highest data prices in the market is viewed as the main target as Faiba seeks to take a huge chunk of the share. Faiba 4G operates on band 28, 700MHz frequency spectrum, this is both great news and bad. First, it's great since it will give consumers miraculous internet speeds, from tests, we've learned the Faiba 4G speeds goes up to 72Mbps, it also has higher penetration capabilities like into buildings as compared to the 800MHz spectrum now used by Safaricom and Telkom.
Secondly, Faiba 4G is limiting in so many ways; device selectivity, only those with 4G enabled phones with VoLTE features will be able to access their internet or their own Faiba mobile. Most Kenyans own budget smartphones that aren't necessarily 4G VoLTE enabled thereby limiting the number of people able to use their services.
VoLTE stands for voice over LTE and it's more or less exactly what it says on the tin. It's voice calls over a 4G LTE network, rather than the 2G or 3G connections which are usually used. The big advantage of VoLTE is that call quality is superior to 3G or 2G connections as far more data can be transferred over 4G than 2G or 3G.
Faiba 4G promises lifetime on-net calls as long as you have an active data bundle, while this sounds appetizing, it is also limiting that such calls can only happen if both have VoLTE enabled phones and within 4G area, when network signal weakens, the call quality is reduced or disconnects.
So far, there's no provider that beats Faiba 4G's data bundles but the biggest headache that will stall their immediate boom is the device selectivity and also network reachability. Nairobi, Nakuru, Kisumu, Eldoret, Mombasa, and Thika are covered by the Faiba 4G with 300 bases and a plan to extend the bases to 1000 in the next 3 years.
Disrupting Safaricom's dominance is not a walk in the sand and needs more than a flashy launch with heavenly offers. Reliability, reachability, innovations are some of Safaricom's confidence zones that have seen them stand firm in the market. Mpesa remains one of re greatest innovations by Safaricom that has made it East Africa's giant. Kenya, for instance, is synonymous with mobile transactions, the economy is literally running on Mpesa with billions moved across the platform annually.
Mpesa actually could as well be Safaricom's biggest asset that keeps it afloat. We've seen Airtel money even with zero rate transactions, unable to beat of Mpesa, not for anything but reliability, agents are spread all over the country and it's not a hustle to access your money compared to other providers. Therefore, if Faiba 4G is to hack this, then they must not play the same cards by competitors that have failed but come up with new innovations and strategies to level Mpesa dominance. Faiba Money is set for launch as well. Accessibility of Safaricom network even in the most of remote areas also makes it stand out and a major preference, if Jamii can invest heavily to match up the reach then they're in the right lane to beat it off.
According to the management, all is not lost for Faiba 4G as they're likely to change bands from 700MHz depending on the availability of frequencies, this will obviously increase their reach and capture more customers angry for affordable data services. We're also told they have solid strategies that will spread over the next coming years to totally disrupt and maul a good share of the market. As it stands, it's a wait and sees situation.
Coming months, Kenyans are likely to witness a brutalizing corporate war as Faiba, Safaricom, Telkom fight for customers loyalty and the data market share. As the giants engage in the brawl, consumers can sit back and expect affordable, quality data services, a competitive market is often a blessing to the consumers. Safaricom is unlikely to let go easily what they have and so is Telkom, Airtel and Equitel both who're struggling to rise. Faiba 4G as the new entrant has to go an extra mile to make an impact in the market but until then the market is open but literally a one man's show.
---
Kenya Insights allows guest blogging, if you want to be published on Kenya's most authoritative and accurate blog, have an expose, news, story angles, human interest stories, drop us an email on tips.kenyainsights@gmail.com or via Telegram
---