World Bank Says Kenya's Economic Growth For The Year, Slowest In Five Years, And What This Mean For The 2018 Entrepreneurs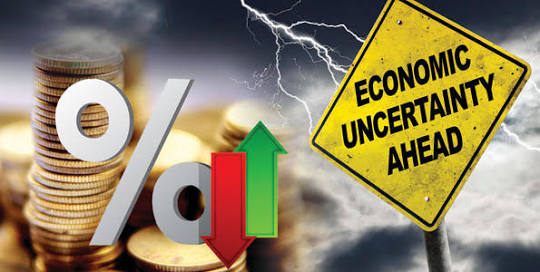 By Felix Onyango
Kenya has made a couple of noticeable strides on the path of ease of doing business. We have to appreciate the steps made so far but still advocate for continuous spontaneous changes that will ensure our full entrepreneurship productivity and potentials.
According to World Bank latest annual ratings, Kenya moved 12 places from position 92 in 2016 among 190 economies as far as ease of doing business pertains. All these are based on regulatory environment, protection of property rights. Efforts to make starting a business easier is notable by the merger of procedures necessary for startups and formal business operation.
Huduma Centre services have made this even convenient as well as online platforms set aside by various county governments and other authorities. In the previous financial year, Nairobi County, for example, did consolidate a total of 5 licenses to one permit such as single business permit, health certificate, advertising signage, food hygiene to fire clearance certificate, all these are applied by entrepreneurs online with digital payment as an option as well. With these, it's true that investors have been relieved from previous burden and bureaucracies one had to undergo in order to kick-start a business.
With devolution taking deeper root in the country, every County governments are in the race of attracting it set of investors both foreign and local to boost its own economic agenda. More regulations have been given emphasis to attract the marginalized groups; youths, women, disabled through tendering and contracts i.e Access to Government Procurement Opportunities (AGPO) among other loans and grants provided to boost these group.This has as well come up with its own set of challenges from delayed or close to zero payment even after delivery of tenders,non-compliance to contracts, corruption et al which are all manageable with proper control structure in place.
Where are we? Are we heading somewhere? What can we learn?… Insights on Kenya's external business environment
There have been cycles of economic growth as well as contraction due to several inevitable factors ranging from events, news, consumer preference, the general state of health of the market, these must always be taken into consideration by the investor who needs to start or spike growth of the business. In Kenya, let's take quick look at several external environmental factors that must be contemplated by an entrepreneur ;
Political environment
Kenya economy is intertwined with the political aspect, impact on one will definitely have a consequence on another.It has been a long political season accompanied by political instability in several regions and towns thus derailing investment rates throwing most of the entrepreneurs into a 'wait and see' situation in order to explore their next step.With political rhetorics 'slowly cooling down' and political class showing capabilities of settling down issues at hand, entrepreneurs can only be optimistic about a better time ahead.
Business only thrives where there is sizeable peace and tranquility, security and a condusive environment full of a corporation with the political players, policies, and regulations that seeks to promote SMEs, manufacturing sector, processing, service, agricultural sectors for the good of the economy.
Interest rate
High-interest rates discourage customers /entrepreneurs from borrowing to expedite their entrepreneurial interests, on the other hand, the lower the interest rate the more the stimulation of industries growth, innovation, and more jobs.
The bill capping interest rate has been effected to law,this ensures maximum interest rate charged by commercial banks is only 4% above the CBK rate, the impact of this law is slowly being felt among the banking sector with several experiencing drops in 'supernormal' profits but critics including economists, banking sector have always stood their ground against the bill with IMF also chipping in to offer advice on the adverse effect in the long-run in the economic growth.
But the intention of those who pushed the bill was to support the growth of SMEs and entrepreneurs to access affordable loans and attract even those who were afraid of defaulting due to the high-interest rate. The challenge for many towards this remains to be collateral required for the loan acquisition. The banking sector have their own school of thought and continues to have own mitigation measures to curb the impact of the new law.
Prevailing currency strength
The value of Kenyan currency compared to foreign currency is an important business aspect for any entrepreneur, the strength of the Kenyan currency to US dollar is at least currently fairly stable despite the long political season but with time indication are pointing towards its growth.Whenever it strengthen, business in the sphere of international trade are able to be even more competitive in pricing, loss mitigation, and spike growth.
Economic status Kenya is indisputably the leading economy in East and Central Africa with the unique distinction of diversification and continuous advancement. According to the World Bank's Kenya Economic update 2017, the country's GDP projection is to decelerate to 5.5% which is 0.5 drift from 2016 forecast due to prolonged drought, food insecurity, crop failures and livestock death alluding to the fact that agriculture is the country's economic backbone. Amidst all these, prudent macroeconomic policies are continuously considered to unlock the country's full productive capacity; better credit access, agricultural productivity as well as optimization of sprouting new economic growth energies especially real estate which is increasingly taking center stage even in remote and previously sleeping regions, towns and cities.
Social Environment
Going by the latest country's census, Kenya boasts of a population of about 44 million with 2.7% estimated annual growth rate.Away from the brief stats, it's important to note that there exists continuous blossoming consumer demand particularly for high-end products and services attributed to uprising middle-class population. The country is strategically located making it a market hub in East and Central Africa.
It's wise also to note here current existence of trade beneficial agreement and arrangement that the country has definitely optimized such as The African Growth and Opportunities Act(AGOA) as well as Economic Partnership Agreement (EPA), all these have offered a boost towards access to the European Union and other international markets as well on a duty free access. This has contributed to the growth and offer more opportunities in textile, processing, manufacturing and service industry.
Understanding your business environment into perspective is very paramount for proper planning, analysis plus informed decision making to ensure business productivity. Through SWOT (Strengths, Weaknesses, Opportunities, Threats) analysis you are customed to be on the track of all aspects in the business environment and to keep you ahead of competitors & offer competitive edge as well as necessary adjustments of strategies to have a reflection of the environment under which you operate your business.
Ease of doing business report ought to be reprieve and challenge to the future of entrepreneurship in the country.This has had its own share of positive changes which are to the advantage of entrepreneurs to optimize with time. More adjustments must still be made to ease further business operations and support growth in terms of policies, empowerments to at least help bridge existing gaps.
Read the full World Bank's report on Kenya's economic outlook below
121895-WP-P162368-PUBLIC-KenyaEconomicUpdateFINAL (1)

The writer is an entrepreneur by profession and practice also a business mentor 
---
Kenya Insights allows guest blogging, if you want to be published on Kenya's most authoritative and accurate blog, have an expose, news TIPS, story angles, human interest stories, drop us an email on

[email protected]

or via Telegram
---