World Bank Says Kenya's Economic Growth For The Year, Slowest In Five Years, And What This Mean For The 2018 Entrepreneurs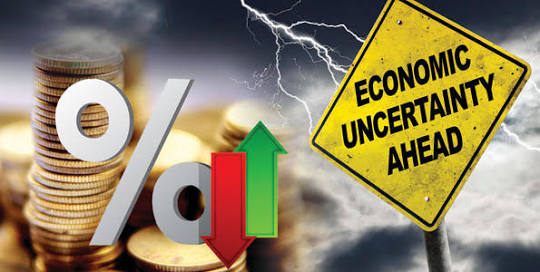 By Felix Onyango
Kenya has made a couple of noticeable strides on the path of ease of doing business. We have to appreciate the steps made so far but still advocate for continuous spontaneous changes that will ensure our full entrepreneurship productivity and potentials.
According to World Bank latest annual ratings, Kenya moved 12 places from position 92 in 2016 among 190 economies as far as ease of doing business pertains. All these are based on regulatory environment, protection of property rights. Efforts to make starting a business easier is notable by the merger of procedures necessary for startups and formal business operation.
Huduma Centre services have made this even convenient as well as online platforms set aside by various county governments and other authorities. In the previous financial year, Nairobi County, for example, did consolidate a total of 5 licenses to one permit such as single business permit, health certificate, advertising signage, food hygiene to fire clearance certificate, all these are applied by entrepreneurs online with digital payment as an option as well. With these, it's true that investors have been relieved from previous burden and bureaucracies one had to undergo in order to kick-start a business.
With devolution taking deeper root in the country, every County governments are in the race of attracting it set of investors both foreign and local to boost its own economic agenda. More regulations have been given emphasis to attract the marginalized groups; youths, women, disabled through tendering and contracts i.e Access to Government Procurement Opportunities (AGPO) among other loans and grants provided to boost these group.This has as well come up with its own set of challenges from delayed or close to zero payment even after delivery of tenders,non-compliance to contracts, corruption et al which are all manageable with proper control structure in place.
Where are we? Are we heading somewhere? What can we learn?… Insights on Kenya's external business environment
There have been cycles of economic growth as well as contraction due to several inevitable factors ranging from events, news, consumer preference, the general state of health of the market, these must always be taken into consideration by the investor who needs to start or spike growth of the business. In Kenya, let's take quick look at several external environmental factors that must be contemplated by an entrepreneur ;
Political environment
Kenya economy is intertwined with the political aspect, impact on one will definitely have a consequence on another.It has been a long political season accompanied by political instability in several regions and towns thus derailing investment rates throwing most of the entrepreneurs into a 'wait and see' situation in order to explore their next step.With political rhetorics 'slowly cooling down' and political class showing capabilities of settling down issues at hand, entrepreneurs can only be optimistic about a better time ahead.
Business only thrives where there is sizeable peace and tranquility, security and a condusive environment full of a corporation with the political players, policies, and regulations that seeks to promote SMEs, manufacturing sector, processing, service, agricultural sectors for the good of the economy.
Interest rate
High-interest rates discourage customers /entrepreneurs from borrowing to expedite their entrepreneurial interests, on the other hand, the lower the interest rate the more the stimulation of industries growth, innovation, and more jobs.
The bill capping interest rate has been effected to law,this ensures maximum interest rate charged by commercial banks is only 4% above the CBK rate, the impact of this law is slowly being felt among the banking sector with several experiencing drops in 'supernormal' profits but critics including economists, banking sector have always stood their ground against the bill with IMF also chipping in to offer advice on the adverse effect in the long-run in the economic growth.
But the intention of those who pushed the bill was to support the growth of SMEs and entrepreneurs to access affordable loans and attract even those who were afraid of defaulting due to the high-interest rate. The challenge for many towards this remains to be collateral required for the loan acquisition. The banking sector have their own school of thought and continues to have own mitigation measures to curb the impact of the new law.
Prevailing currency strength
The value of Kenyan currency compared to foreign currency is an important business aspect for any entrepreneur, the strength of the Kenyan currency to US dollar is at least currently fairly stable despite the long political season but with time indication are pointing towards its growth.Whenever it strengthen, business in the sphere of international trade are able to be even more competitive in pricing, loss mitigation, and spike growth.
Economic status Kenya is indisputably the leading economy in East and Central Africa with the unique distinction of diversification and continuous advancement. According to the World Bank's Kenya Economic update 2017, the country's GDP projection is to decelerate to 5.5% which is 0.5 drift from 2016 forecast due to prolonged drought, food insecurity, crop failures and livestock death alluding to the fact that agriculture is the country's economic backbone. Amidst all these, prudent macroeconomic policies are continuously considered to unlock the country's full productive capacity; better credit access, agricultural productivity as well as optimization of sprouting new economic growth energies especially real estate which is increasingly taking center stage even in remote and previously sleeping regions, towns and cities.
Social Environment
Going by the latest country's census, Kenya boasts of a population of about 44 million with 2.7% estimated annual growth rate.Away from the brief stats, it's important to note that there exists continuous blossoming consumer demand particularly for high-end products and services attributed to uprising middle-class population. The country is strategically located making it a market hub in East and Central Africa.
It's wise also to note here current existence of trade beneficial agreement and arrangement that the country has definitely optimized such as The African Growth and Opportunities Act(AGOA) as well as Economic Partnership Agreement (EPA), all these have offered a boost towards access to the European Union and other international markets as well on a duty free access. This has contributed to the growth and offer more opportunities in textile, processing, manufacturing and service industry.
Understanding your business environment into perspective is very paramount for proper planning, analysis plus informed decision making to ensure business productivity. Through SWOT (Strengths, Weaknesses, Opportunities, Threats) analysis you are customed to be on the track of all aspects in the business environment and to keep you ahead of competitors & offer competitive edge as well as necessary adjustments of strategies to have a reflection of the environment under which you operate your business.
Ease of doing business report ought to be reprieve and challenge to the future of entrepreneurship in the country.This has had its own share of positive changes which are to the advantage of entrepreneurs to optimize with time. More adjustments must still be made to ease further business operations and support growth in terms of policies, empowerments to at least help bridge existing gaps.
Read the full World Bank's report on Kenya's economic outlook below
121895-WP-P162368-PUBLIC-KenyaEconomicUpdateFINAL (1)

The writer is an entrepreneur by profession and practice also a business mentor 
---
Kenya Insights allows guest blogging, if you want to be published on Kenya's most authoritative and accurate blog, have an expose, news, story angles, human interest stories, drop us an email on tips.kenyainsights@gmail.com or via Telegram
---
Citron Report Reveals Why NYSE Listed Jumia Is A Fraud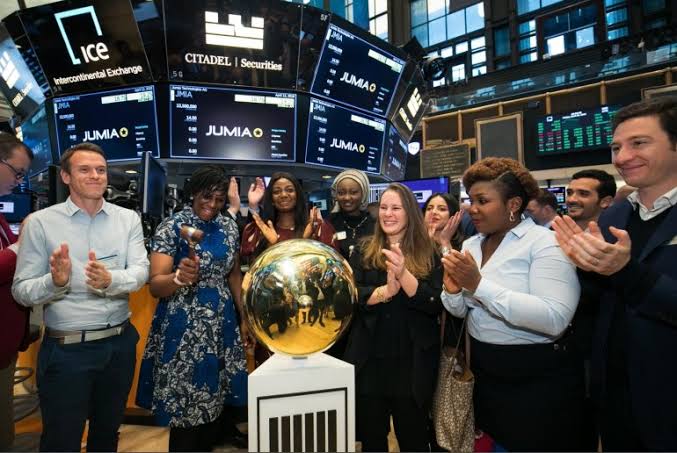 In 18 years of publishing, Citron has never seen such an obvious fraud as Jumia.  As the media in the US is naively anointing Jumia the "Amazon of Africa", the media in its home country of Nigeria has a plethora of articles discussing the widespread fraud in this Nigerian company.  Not even that elusive Nigerian prince can cover this one up.
Jumia is the worst abuse of the IPO system since the Chinese RTO fraud boom almost a decade ago.  Worse than being "the most expensive" US listed ecommerce company, Jumia reported financials show us a stagnant business that has burned through $1 billion and has moved the suckers game to the US Markets.
In this report, Citron will expose the SMOKING GUN and show why the equity is WORTHLESS.  We believe investors cannot rely on reported numbers and a restatement of financials is on the horizon.  The SEC must protect US Investors.
---
Kenya Insights allows guest blogging, if you want to be published on Kenya's most authoritative and accurate blog, have an expose, news, story angles, human interest stories, drop us an email on tips.kenyainsights@gmail.com or via Telegram
---
Kenya Airways No Longer Profitable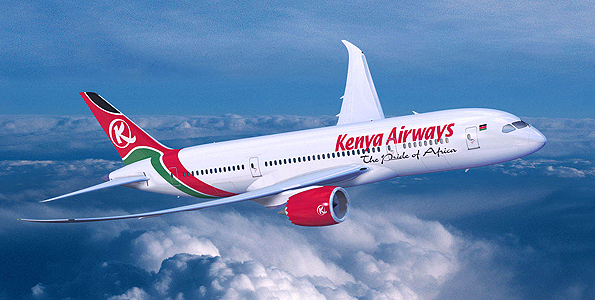 The former Pride of Africa, Kenya Airways, announced its annual financial performance this week.
KQs Chairman, Michael Joseph said that 2018 was a very challenging year for the loss making airline.
Kenya airways posted a pretax loss of 7.59 billion Kenyan shillings an equivalent of $74.93 million.
In the last annual financial report, 2017, they posted the loss of Ksh 9.44 billion.
The battling to remain relevant and regain profits Airline's chief executive Sebastian blames the loss to high fuel costs.
Sebastian has also said that KQ has super expensive personnel and their aircraft dealers are expensive.
The CEO and the Chief Executive said they're looking at other avenues to minimise the loses.
"We started mitigating this risk by implementing a new hedging policy with minimal risk. Kenya Airways offers other services, technical and ground handling to domestic, regional and international customers" Sebastian emphasized.
"We have however seen growth in passenger numbers. Management team have done a great job under the circumstances and thanks to the board for massive support. KQ is not just an airline but a strategic asset for the country. We should be proud of what KQ has done for Kenya & support, we can help improve the country's GDP and create employment opportunities despite our challenges. We need support from media, investors and government," KQ's Chairman Michael Joseph.
The recurring losses have raised questions about the current leadership of the airline. With some saying that the financial loses are tricks to help the airline chiefs to bargain for their full running of the JKIA operations.
Kenya airways seems to have never bought affordable fuel. They complain every time of cost of fuel. Where do they get it?
However, the New Symbolic route is still below the much expectations.
Kenya airways has been forced to reduce was the number of its flights to New York from once per day to only five trips per week.
Reports indicate that the route has only had 15,000 customers in a Year.
"I do not consider it to be a lucrative route. There is nothing lucrative about flying to New York," KQs CEO, Sebastian Mikosz says.
Seems the new added routes have no much impact to KQs financial boost programs. They are adding more expenses to an already loss making company.
Last year, KQ had added Mauritius, Libreville and Mogadishu to its destinations.
They further included Rome and Geneva to its routes after signing the New York deal.
Despite all this, the carrier expects to add two Boeing 787 Dreamliner planes back to its fleet later this year. The planes had been leased to Oman Air.
---
Kenya Insights allows guest blogging, if you want to be published on Kenya's most authoritative and accurate blog, have an expose, news, story angles, human interest stories, drop us an email on tips.kenyainsights@gmail.com or via Telegram
---
Urithi Adopts A Unique Model To Deliver Affordable Housing In Kenya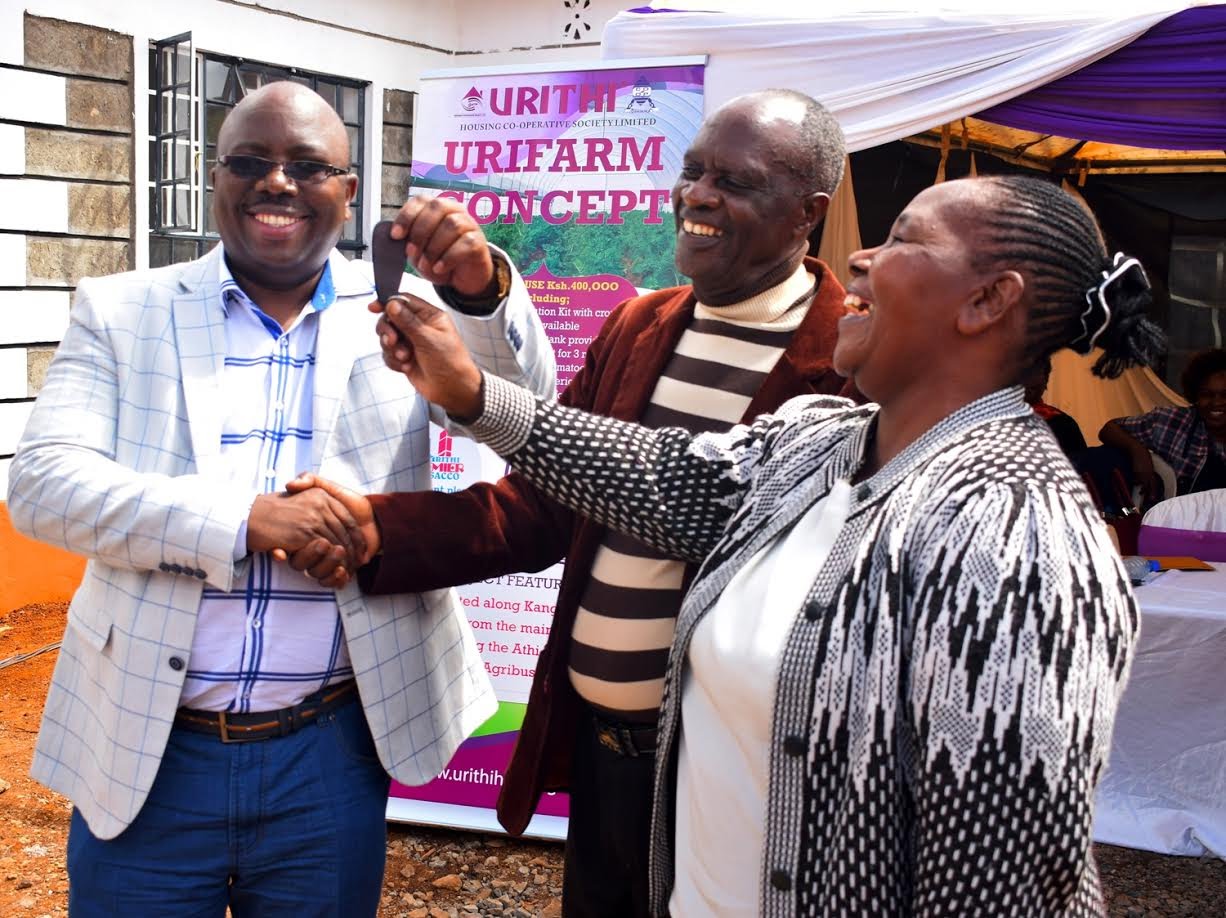 Since President Uhuru Kenyatta unveiled his Big Four Agenda during his inauguration to serve his second term in office, the different sectors that anchor his legacy have been making all necessary alignments to fit into the presidential vision which can only be achieved through collaboration between public and private sector players.
One of the pillars of President Kenyatta's legacy is affordable housing, with a target of 500,000 new housing units per year.
Opinions and commentaries have been penned but what has stood out is the many experts who have made a strong case that the projected numbers can only be achieved if stakeholders would embrace the socio-economic model of housing provision.
Legend supports this narrative yet fact is that it is not exclusively dependent on this model but that this will largely drive the realization of this pillar. So what is the socio-economic model of housing, how does it work and does any of the current players in property business operate on this model?
The model is entirely dependent on members, whose contributions are key and vital in initiating and executing any project that seeks to provide housing, be it public or private. Upon payment of a pre-determined deposit or down payment, the balance of the cost is spread out and paid over a period of between 12 and 48 months.
Samwel Maina, the Chairman of Urithi Housing Society, the only player that operates on this model, says monthly subscriptions vary from one member to the other depending on their economic ability.
"For the project timelines to be achieved, also entirely depends on the speed of members to make their contributions. However, slow remittance by some members has contributed to delays being experienced as most times the society has to move with the speed of the slowest member in payment," he says.
"Speed is determined by how fast you get money from members. But due to the uncertainty and unpredictable nature of contributions and cash flows we adjust accordingly."
The pricing does not change over time "simply because the model mitigates on cost of labor, land and materials. Hence making it affordable without changing the initial price."
Being an off plan project, there are critical steps, approvals and mandatory procedures that must be undertaken. Market sounding is the first of the many steps and acts a notice of the intention to undertake the project.
Then follows mobilization which entails recruiting members and other stakeholders, which process is followed by pursuit of statutory and other approvals by various government bodies, both national and county level.
Once the necessary approvals have been granted, the groundbreaking marks the beginning of construction work, whose completion is entirely dependent on members' fidelity to make subscriptions.
"There are incidents where a member pays their subscriptions in full and expect that they would get their units but the principle here is that we pool together to own together.
"The explanation is very simple. While you may have paid yours in full, the model works in such a way that those who pay upfront help kick-start the project and sustain it by making the first commitment which is key to property ownership and the subsequent subscriptions take us through to the tail end," adds Mr. Maina.
Urithi has over the past six years, completed and handed over thousands of housing units in Springviews in Thika, Plainsview in Juja, Gem1 in Witeithie and Lanet Homes (Nakuru and Juja).
They intend to complete and hand over all housing projects currently under construction in the next 12 months. They include Utange – Mombasa, Gem2 and Rongai Homes which are set for completion in the next quarter for handing over to the members, while investors in the Osteen Terrace Gardens will be delivered by the last quarter of 2019.
"The OTG project is the first-of-its-kind to enable us achieve affordable housing for our members and we are using the socio-economic model. This particular project [OTG] is very timely and it will hugely compliment the government's efforts in attaining the big 4 agenda – the housing component, by engaging other stakeholders like us," adds the Urithi boss.
President Uhuru Kenyatta's Big Four Agenda focuses on expanding the manufacturing sector, Universal Health Care, Food security and Affordable housing.
Under the affordable housing pillar, the government through the National Housing Corporation and collaboration with private sector players, intends to construct 500,000 units annually by using innovative construction methods and low cost building and construction materials.
"The government will achieve its dream fast if they partner with the saccos and cooperatives. Cooperatives and Saccos have structures, a wide geographical reach and most importantly members," avers Mr. Maina, who believes affordable housing is a major milestone towards achieving the other three pillars of President Kenyatta's legacy plan.
---
Kenya Insights allows guest blogging, if you want to be published on Kenya's most authoritative and accurate blog, have an expose, news, story angles, human interest stories, drop us an email on tips.kenyainsights@gmail.com or via Telegram
---