Why Jamii Telecom's Faiba 4G Unlikely To End Safaricom's Dominance But A Game Changer For Kenya
Safaricom remains the telecommunication giant in Kenya with a market share of 71.2 percent in Kenya according to 2016 second quarter statistics report by the Communication Authority of Kenya (CA) this translates to about 28M active subscribers. This leaves other players like Airtel, Telkom Kenya, and Equitel with mere 28.8 percent share scramble.
Jamii Telecoms Ltd is the latest entry into the Mobile Operator market making it the 5th entrant. With a 4G market launch, Faiba has caused serious ripples with many analysts saying it could be the game changer to Safaricom's dominance that has been in play for more than a decade. However, it is easier said than done, we've seen several companies come and go citing unfair market environment attributed to the Saf's dominance.
Faiba 4G is however not a usual launch, in a country with estimated 86% internet penetration with about 41M Kenyans accessing the internet and majority through their smartphones, Jamii Telecoms saw a perfect opportunity. Famed for the Faiba broadband home and businesses high-speed internet connectivity, they already have a ground with over 120K subscribers to kick them off.
The Communication Authority of Kenya awarded Jamii the prestigious 4G spectrum amidst complaints, especially from Safaricom that it was unprocedural and that the company didn't pay the required Sh2.5B for the 4G license. So far only Safaricom and Telkom Kenya have acquired the 800MHz spectrum, Airtel still at 3.75G. Despite the complaints of favoritism, Faiba 4G is officially live with mind-boggling data price tags.
A look at JTL's pricing signals competitive times ahead: 1GB data bundles will cost Sh50 (valid for one day), 70GB at Sh3,000 (valid for a month) and 210 GB at Sh6,000 for a month as well.
Safaricom on the other hand offers 150MB for Sh50 (valid for a day), 1GB for Sh500 (valid for a month) and 12GB at Sh3,000 (valid for a month).
Airtel's 1GB 24-hour data bundle costs subscribers Sh99, 6GB costs Sh1,000 (valid for a month) and 24GB goes for Sh3,000 (valid for a month).
Safaricom which offers highest internet speed compared to its competitors yet have highest data prices in the market is viewed as the main target as Faiba seeks to take a huge chunk of the share. Faiba 4G operates on band 28, 700MHz frequency spectrum, this is both great news and bad. First, it's great since it will give consumers miraculous internet speeds, from tests, we've learned the Faiba 4G speeds goes up to 72Mbps, it also has higher penetration capabilities like into buildings as compared to the 800MHz spectrum now used by Safaricom and Telkom.
Secondly, Faiba 4G is limiting in so many ways; device selectivity, only those with 4G enabled phones with VoLTE features will be able to access their internet or their own Faiba mobile. Most Kenyans own budget smartphones that aren't necessarily 4G VoLTE enabled thereby limiting the number of people able to use their services.
VoLTE stands for voice over LTE and it's more or less exactly what it says on the tin. It's voice calls over a 4G LTE network, rather than the 2G or 3G connections which are usually used. The big advantage of VoLTE is that call quality is superior to 3G or 2G connections as far more data can be transferred over 4G than 2G or 3G.
Faiba 4G promises lifetime on-net calls as long as you have an active data bundle, while this sounds appetizing, it is also limiting that such calls can only happen if both have VoLTE enabled phones and within 4G area, when network signal weakens, the call quality is reduced or disconnects.
So far, there's no provider that beats Faiba 4G's data bundles but the biggest headache that will stall their immediate boom is the device selectivity and also network reachability. Nairobi, Nakuru, Kisumu, Eldoret, Mombasa, and Thika are covered by the Faiba 4G with 300 bases and a plan to extend the bases to 1000 in the next 3 years.
Disrupting Safaricom's dominance is not a walk in the sand and needs more than a flashy launch with heavenly offers. Reliability, reachability, innovations are some of Safaricom's confidence zones that have seen them stand firm in the market. Mpesa remains one of re greatest innovations by Safaricom that has made it East Africa's giant. Kenya, for instance, is synonymous with mobile transactions, the economy is literally running on Mpesa with billions moved across the platform annually.
Mpesa actually could as well be Safaricom's biggest asset that keeps it afloat. We've seen Airtel money even with zero rate transactions, unable to beat of Mpesa, not for anything but reliability, agents are spread all over the country and it's not a hustle to access your money compared to other providers. Therefore, if Faiba 4G is to hack this, then they must not play the same cards by competitors that have failed but come up with new innovations and strategies to level Mpesa dominance. Faiba Money is set for launch as well. Accessibility of Safaricom network even in the most of remote areas also makes it stand out and a major preference, if Jamii can invest heavily to match up the reach then they're in the right lane to beat it off.
According to the management, all is not lost for Faiba 4G as they're likely to change bands from 700MHz depending on the availability of frequencies, this will obviously increase their reach and capture more customers angry for affordable data services. We're also told they have solid strategies that will spread over the next coming years to totally disrupt and maul a good share of the market. As it stands, it's a wait and sees situation.
Coming months, Kenyans are likely to witness a brutalizing corporate war as Faiba, Safaricom, Telkom fight for customers loyalty and the data market share. As the giants engage in the brawl, consumers can sit back and expect affordable, quality data services, a competitive market is often a blessing to the consumers. Safaricom is unlikely to let go easily what they have and so is Telkom, Airtel and Equitel both who're struggling to rise. Faiba 4G as the new entrant has to go an extra mile to make an impact in the market but until then the market is open but literally a one man's show.
---
Kenya Insights allows guest blogging, if you want to be published on Kenya's most authoritative and accurate blog, have an expose, news, story angles, human interest stories, drop us an email on

[email protected]

or via Telegram
---
Airtel Kenya And Telkom Make Official Their Merger To Face Off Safaricom's Dominance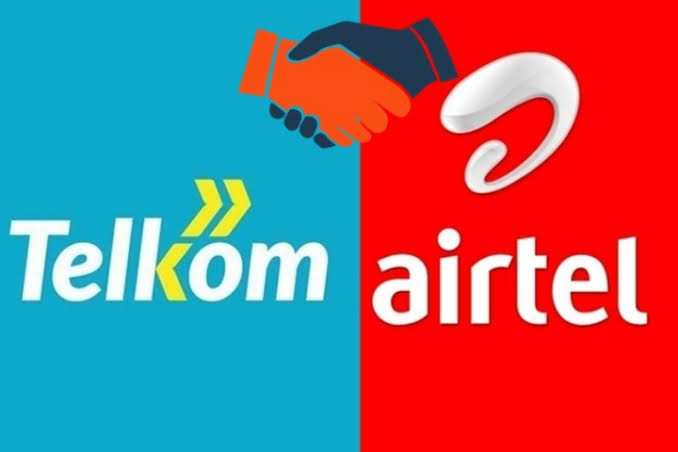 Telkom Kenya Limited and Airtel Networks Kenya Limited, today announced the signing of a binding agreement that will see the shareholders of the two companies enter into an agreement to merge their respective Mobile, Enterprise and Carrier Services businesses in Kenya to operate under a joint venture company to be named Airtel-Telkom.
Telkom Kenya Limited's real estate portfolio and specific government services will not form part of the combined entity. The final shareholding will be determined at the closing of the transaction. Telkom Kenya has the option of holding up to 49 per cent of that shareholding.
The merged company will be chaired by Telkom Kenya Limited CEO, Mr. Mugo Kibati while Airtel Networks Kenya Chief Executive, Mr. Prasanta Sarma, will be appointed Chief Executive Officer.
The finalisation and closure of the transaction is subject to approval by the relevant authorities.
Airtel Networks Kenya Limited (Airtel Kenya) and Telkom Kenya Limited (Telkom Kenya) will see no immediate changes to their operations which will continue as usual.
Similarly, there will also be no change to the current respective leadership and management, legal, organisational and staffing structures. Additionally, both brands: 'Airtel' and 'Telkom', as well as their respective products and solutions, will continue to co-exist. Similarly, service delivery to the respective companies' customers as well as engagement with all business partners of both companies will continue to operate as usual.
As per the agreement, both the partners will combine their operations in Kenya and establish an entity with enhanced scale and efficiency, larger distribution network and strategic brand presence, thereby enhancing the range and quality of products and service offerings in the market, and greater choice and convenience to the consumer.
The combined entity will see sustained investments in networks to further accelerate roll out of future technologies. The Enterprise and Carrier Services businesses will get a boost with a larger fibre footprint and increased number of enterprise customers – including both large corporations and SMEs who would have access to a diverse portfolio of world-class solutions.
Commenting on the agreement, National Treasury Cabinet Secretary, Mr. Henry Rotich said:
"This move is well aligned with the government's agenda to optimise the value of the assets that it holds in trust, on behalf of Kenyans, while cementing the country's position not only as a regional business hub but also as an international investment magnet."
ICT Cabinet Secretary, Mr. Joe Mucheru commented: "ICTs remain a vital link to achieving Kenya's economic goals and our national development agenda, particularly with respect to service delivery. Such mergers have had positive impact on the development of the sector and service levels to consumers in other markets. Similarly, we look forward to this merger leading to the introduction of new technologies and telecommunication products which will, in turn, support the growth of other business sectors of our economy, thereby spurring national production to meet the growing demand locally and beyond."
---
Kenya Insights allows guest blogging, if you want to be published on Kenya's most authoritative and accurate blog, have an expose, news, story angles, human interest stories, drop us an email on

[email protected]

or via Telegram
---
RBA Gives Cytonn Investment The Nod To Manage Retirement Benefit Schemes Funds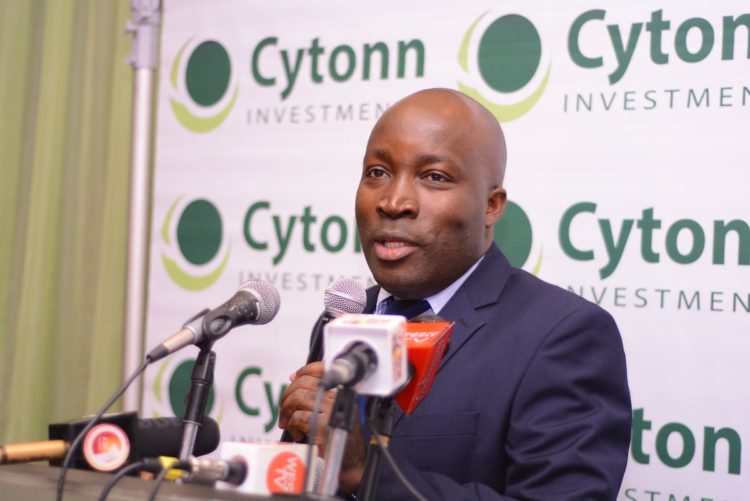 Cytonn Asset Managers Ltd (CAML) says it has been registered and authorised by the Retirement Benefits Authority (RBA) to manage retirement benefit schemes funds.
The Capital Markets Authority (CMA) also licensed CAML in March 2018. The Cytonn arm said it will "further grow its regulated products portfolio to include fund management services for retirement benefits schemes" following the nods.
"Despite the retirement benefits assets under management growing to about Sh1.2 trillion as of June 2018, only 15 per cent of Kenyans belong to a registered pension scheme and there is a vast opportunity to increase this," said Cytonn Asset Managers principal officer Maurice Oduor.
"With this licence, we look forward to adding value to the retirement benefits industry by reaching more Kenyans and enabling them to save for their retirement and securing their future."
According to Zamara, a pension fund administrator, pension funds only earned 9% p.a in the last year. The entry of Cytonn into the pensions industry brings high yielding products earning upto 18% p.a into the industry.
Cytonn Asset Managers earlier acquired Seriani Asset Managers Ltd.
---
Kenya Insights allows guest blogging, if you want to be published on Kenya's most authoritative and accurate blog, have an expose, news, story angles, human interest stories, drop us an email on

[email protected]

or via Telegram
---
With Sh2B Investment, Taaleri Set To Purchase 20 Per Cent Of Cytonn Real Estate Project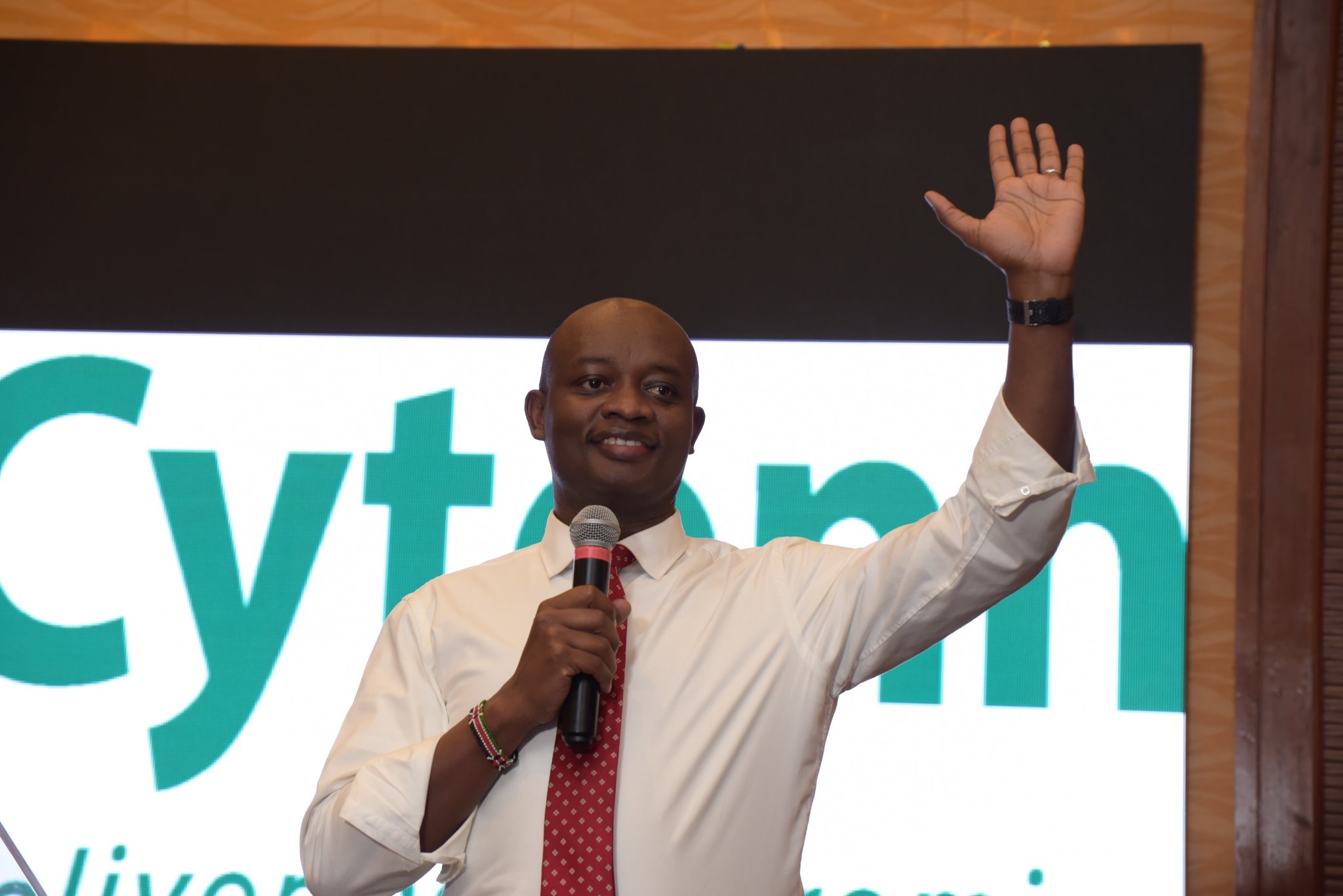 On 8th November 2018, Cytonn held a client cocktail meeting at the Nairobi Serena Hotel. The forum served as a platform to enable Cytonn celebrate the ongoing successful partnership with Taaleri, its institutional investor, while also providing an opportunity for Cytonn clients to interact directly with The Cytonn Board and Taaleri.
A section of attendees during the cocktail
"This forum is meant to celebrate the great milestone we have had in our relationship with Taaleri. It will be a platform to get to know what we are doing as Cytonn, The Board and Taaleri as well as get to respond to any questions our clients may have around the firm's governance," said Edwin H. Dande, Cytonn's CEO during the forum.
Edwin H. Dande, Cytonn's CEO
"With the continued attractive investment opportunity in Kenya and the region, and the committed team at Cytonn, Taaleri has this year invested a further Kshs. 2bn in our Real Estate projects, and are now looking to purchase 20% of Cytonn during our IPO," said Prof. Daniel M. Njiru, Cytonn's Board Chairman and Vice Chancellor at Embu University, during the forum.
Prof. Daniel M. Njiru, Cytonn Group's Board Chairman
He further said that, "The listing of Cytonn will only serve to increase our levels of governance, risk management, disclosure and transparency. As a Board, we are supporting Management on the listing, and would like to congratulate them for taking the firm to these heights."
Prof. Daniel M. Njiru also introduced members of the various Boards at Cytonn, which are The Cytonn Group Board, Cytonn Asset Managers Limited (CAML) Board, Cytonn Hospitality Board, the Special Purpose Vehicles (SPVs) Boards and The Cytonn Education Board.
A representation of The Cytonn Group, Affiliates and Special Purpose Vehicles (SPVs) Boards
Kati Salo, Taaleri Africa Team representative, reaffirmed the Cytonn – Taaleri partnership. "As a Risk Manager, I am confident about the risk position of the firm and I can sleep well knowing that my investments are in good hands," she remarked.
Prof. Daniel M. Njiru engaging with a client
.
---
Kenya Insights allows guest blogging, if you want to be published on Kenya's most authoritative and accurate blog, have an expose, news, story angles, human interest stories, drop us an email on

[email protected]

or via Telegram
---