How The Future Of Social Media Marketing Is Going To Be

After 3 months of real meditation and research, Here is What I Think the Future of Social Media Marketing is Going to be. Please read Every single tweet here because it matters. Social Media is the new age of media and the arena of attention. It is therefore very important for brands to fully lay a foundation to be able to remain relevant in the market.
We are going to live in the age of the thank you economy where people's emotions and feelings come first before they make decisions to buy products. Influencers will have more power than internal brand marketing teams. Brands will need to start fully rebranding to products that relate to their customers and their passions. For example, CocaCola producing customized Coke bottles for influential figures and their fans. Let me make this clear, the biggest asset we all trade in on Social Media is the Attention of customers and fans. The faster brands learn this the better they will be in positioning themselves.
Start now and avoid disappearing into the world of noise. Today is the best time to start your digital journey before other people start to give wrong or half-baked information about your brand. Create Authenticity early. Customers and fans feedback modified by brand strategists will be the sole source of information for innovations and rebranding. Social media will be very instrumental in collecting these voices to facilitate brand improvement.
Talent Acquisition is going to 70% be based on Social media as a source of background checks. With platforms like Twitter, Facebook and LinkedIn will provide businesses with choices on getting the right talents that resonate with their brands. Your Next competitor will start their business on Social Media and acquire real fans and customers before the actual business kick starts. You will most likely regret not having put your brand online early when they take away all your customers.
Your Brand Website and Blog will be the two sole sources of authentic information about your business. Youtube, Facebook, Twitter, and LinkedIn will simply help you share content from your website to your customers and fans. Fast-forward to the future, and we should see global social media usage continue on its upward trajectory. In just 4 years, eMarketer projects will nearly double by 32.7%. By 2021 4.5 billion of the world's population will be on social networks. No matter where your business is located in the world, the psychology of consumers will almost be similar as a result of Social Media effect. Break the mentality of "for us, we are African, Asian, European or American," just adopt a global brand standard.
When news breaks in the future, it will be covered by a multitude of eyewitnesses streaming live video. These streams will knit together into a single immersive video, enabling the viewer to virtually experience the event in real time. I think that anything we talk about in 25 years is going to sound like science fiction. Mobile is the first step toward the portable future of social media and how we consume it, and I think wearables will be a big part of that.
Imagine shopping on an e-commerce store with a friend, virtually trying things on your avatar that's representative of your likeness and conversing in real time with that friend, all while on the go in different places. Keyboards on desktops, laptops, tablets, and smartphones will become increasingly irrelevant, as interactions on what was once called social media will largely be voice-controlled. Holographic displays will be shifting into the mainstream.
My bet is that social will be less about standalone apps and websites and more about the "piping" of the Internet. In the future the Internet will operate more like electricity does today. 16. Communication in the future will be built on the foundation started by what is today called social media, but it will look much different. The most dramatic change by 2030 will not only be the amount of data that will be available to everyone but also the decision-making power of that data. We currently have thermostats that learn our preferences, & Nike even knows how often and how fast we run.
All I do all week is look at my phone, reading articles, liking posts, sending emails/tweets. In the future, I will "disconnect" by putting on Oculus virtual reality glasses when I get home and suddenly I'll be sitting courtside at the WWE ring with my Facebook friends. I think that [social media] will be more integrated into everything. As you think further down the road, I don't think that there's going to be something called social media that people will be talking about in 20 years.
I see more of a divide happening between socializing and publishing via social media, and platforms like Facebook that merge the two will probably need to pick a lane and change significantly. Conclusion: The best business tools on social media are going to be as expensive as buying traditional media equipment today. Brands with bigger budgets will have better tools than those with low budgets.
---
Kenya Insights allows guest blogging, if you want to be published on Kenya's most authoritative and accurate blog, have an expose, news, story angles, human interest stories, drop us an email on tips.kenyainsights@gmail.com or via Telegram
---
Citron Report Reveals Why NYSE Listed Jumia Is A Fraud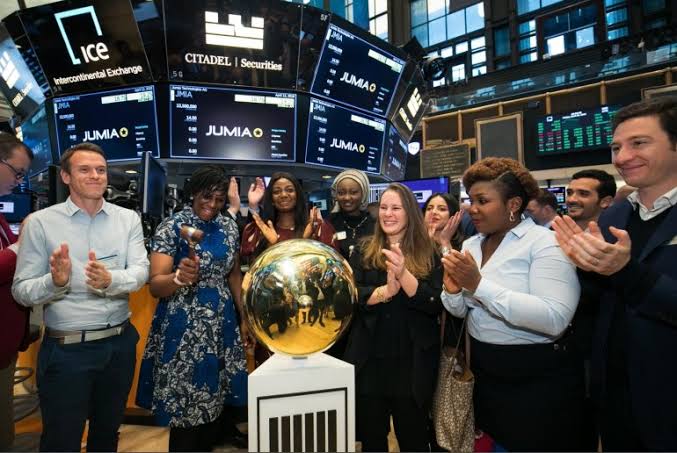 In 18 years of publishing, Citron has never seen such an obvious fraud as Jumia.  As the media in the US is naively anointing Jumia the "Amazon of Africa", the media in its home country of Nigeria has a plethora of articles discussing the widespread fraud in this Nigerian company.  Not even that elusive Nigerian prince can cover this one up.
Jumia is the worst abuse of the IPO system since the Chinese RTO fraud boom almost a decade ago.  Worse than being "the most expensive" US listed ecommerce company, Jumia reported financials show us a stagnant business that has burned through $1 billion and has moved the suckers game to the US Markets.
In this report, Citron will expose the SMOKING GUN and show why the equity is WORTHLESS.  We believe investors cannot rely on reported numbers and a restatement of financials is on the horizon.  The SEC must protect US Investors.
---
Kenya Insights allows guest blogging, if you want to be published on Kenya's most authoritative and accurate blog, have an expose, news, story angles, human interest stories, drop us an email on tips.kenyainsights@gmail.com or via Telegram
---
Kenya Airways No Longer Profitable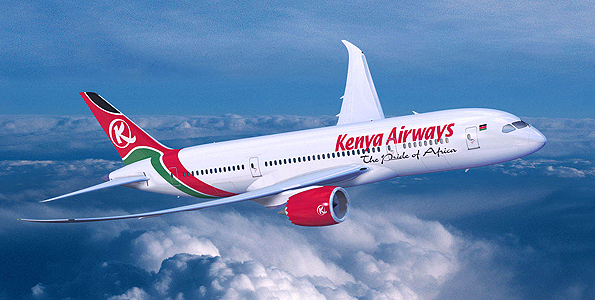 The former Pride of Africa, Kenya Airways, announced its annual financial performance this week.
KQs Chairman, Michael Joseph said that 2018 was a very challenging year for the loss making airline.
Kenya airways posted a pretax loss of 7.59 billion Kenyan shillings an equivalent of $74.93 million.
In the last annual financial report, 2017, they posted the loss of Ksh 9.44 billion.
The battling to remain relevant and regain profits Airline's chief executive Sebastian blames the loss to high fuel costs.
Sebastian has also said that KQ has super expensive personnel and their aircraft dealers are expensive.
The CEO and the Chief Executive said they're looking at other avenues to minimise the loses.
"We started mitigating this risk by implementing a new hedging policy with minimal risk. Kenya Airways offers other services, technical and ground handling to domestic, regional and international customers" Sebastian emphasized.
"We have however seen growth in passenger numbers. Management team have done a great job under the circumstances and thanks to the board for massive support. KQ is not just an airline but a strategic asset for the country. We should be proud of what KQ has done for Kenya & support, we can help improve the country's GDP and create employment opportunities despite our challenges. We need support from media, investors and government," KQ's Chairman Michael Joseph.
The recurring losses have raised questions about the current leadership of the airline. With some saying that the financial loses are tricks to help the airline chiefs to bargain for their full running of the JKIA operations.
Kenya airways seems to have never bought affordable fuel. They complain every time of cost of fuel. Where do they get it?
However, the New Symbolic route is still below the much expectations.
Kenya airways has been forced to reduce was the number of its flights to New York from once per day to only five trips per week.
Reports indicate that the route has only had 15,000 customers in a Year.
"I do not consider it to be a lucrative route. There is nothing lucrative about flying to New York," KQs CEO, Sebastian Mikosz says.
Seems the new added routes have no much impact to KQs financial boost programs. They are adding more expenses to an already loss making company.
Last year, KQ had added Mauritius, Libreville and Mogadishu to its destinations.
They further included Rome and Geneva to its routes after signing the New York deal.
Despite all this, the carrier expects to add two Boeing 787 Dreamliner planes back to its fleet later this year. The planes had been leased to Oman Air.
---
Kenya Insights allows guest blogging, if you want to be published on Kenya's most authoritative and accurate blog, have an expose, news, story angles, human interest stories, drop us an email on tips.kenyainsights@gmail.com or via Telegram
---
Urithi Adopts A Unique Model To Deliver Affordable Housing In Kenya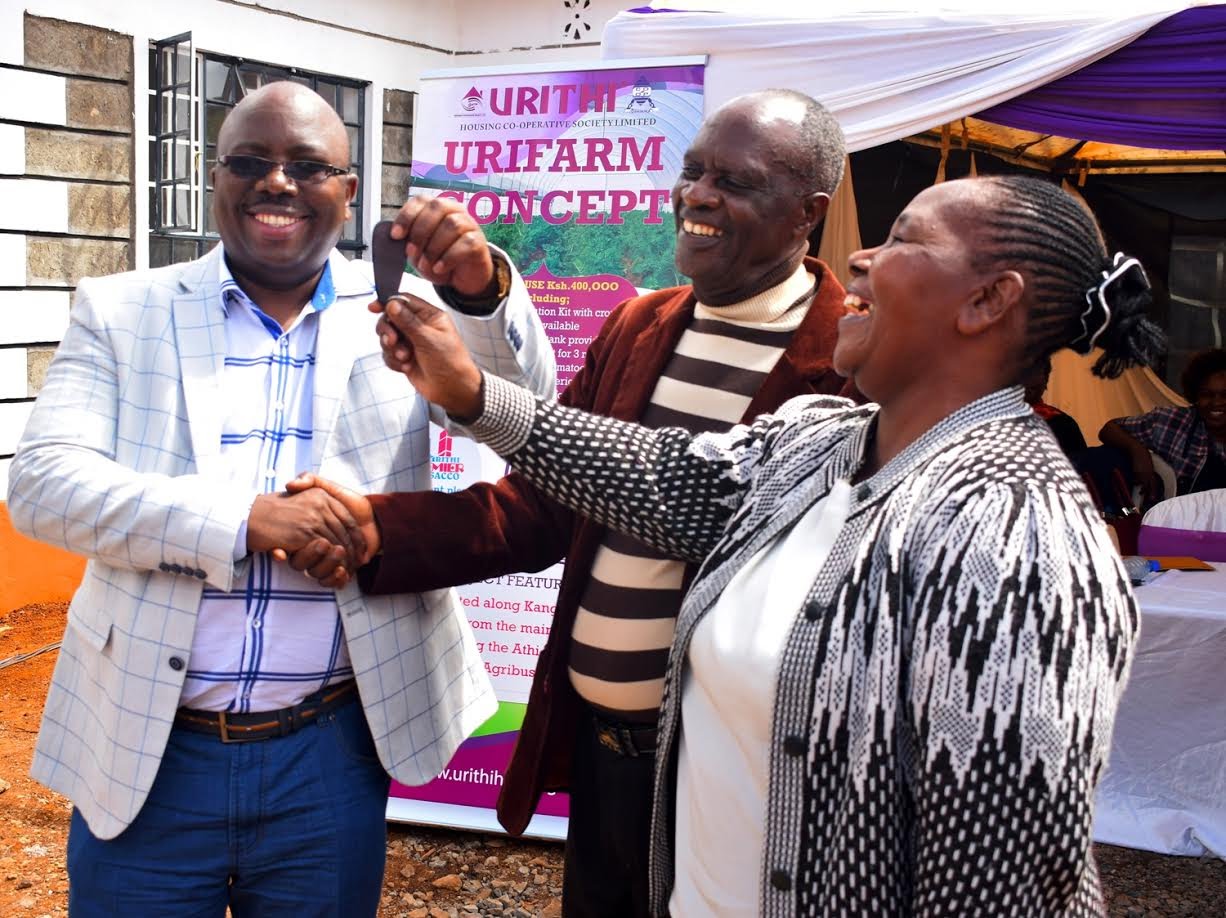 Since President Uhuru Kenyatta unveiled his Big Four Agenda during his inauguration to serve his second term in office, the different sectors that anchor his legacy have been making all necessary alignments to fit into the presidential vision which can only be achieved through collaboration between public and private sector players.
One of the pillars of President Kenyatta's legacy is affordable housing, with a target of 500,000 new housing units per year.
Opinions and commentaries have been penned but what has stood out is the many experts who have made a strong case that the projected numbers can only be achieved if stakeholders would embrace the socio-economic model of housing provision.
Legend supports this narrative yet fact is that it is not exclusively dependent on this model but that this will largely drive the realization of this pillar. So what is the socio-economic model of housing, how does it work and does any of the current players in property business operate on this model?
The model is entirely dependent on members, whose contributions are key and vital in initiating and executing any project that seeks to provide housing, be it public or private. Upon payment of a pre-determined deposit or down payment, the balance of the cost is spread out and paid over a period of between 12 and 48 months.
Samwel Maina, the Chairman of Urithi Housing Society, the only player that operates on this model, says monthly subscriptions vary from one member to the other depending on their economic ability.
"For the project timelines to be achieved, also entirely depends on the speed of members to make their contributions. However, slow remittance by some members has contributed to delays being experienced as most times the society has to move with the speed of the slowest member in payment," he says.
"Speed is determined by how fast you get money from members. But due to the uncertainty and unpredictable nature of contributions and cash flows we adjust accordingly."
The pricing does not change over time "simply because the model mitigates on cost of labor, land and materials. Hence making it affordable without changing the initial price."
Being an off plan project, there are critical steps, approvals and mandatory procedures that must be undertaken. Market sounding is the first of the many steps and acts a notice of the intention to undertake the project.
Then follows mobilization which entails recruiting members and other stakeholders, which process is followed by pursuit of statutory and other approvals by various government bodies, both national and county level.
Once the necessary approvals have been granted, the groundbreaking marks the beginning of construction work, whose completion is entirely dependent on members' fidelity to make subscriptions.
"There are incidents where a member pays their subscriptions in full and expect that they would get their units but the principle here is that we pool together to own together.
"The explanation is very simple. While you may have paid yours in full, the model works in such a way that those who pay upfront help kick-start the project and sustain it by making the first commitment which is key to property ownership and the subsequent subscriptions take us through to the tail end," adds Mr. Maina.
Urithi has over the past six years, completed and handed over thousands of housing units in Springviews in Thika, Plainsview in Juja, Gem1 in Witeithie and Lanet Homes (Nakuru and Juja).
They intend to complete and hand over all housing projects currently under construction in the next 12 months. They include Utange – Mombasa, Gem2 and Rongai Homes which are set for completion in the next quarter for handing over to the members, while investors in the Osteen Terrace Gardens will be delivered by the last quarter of 2019.
"The OTG project is the first-of-its-kind to enable us achieve affordable housing for our members and we are using the socio-economic model. This particular project [OTG] is very timely and it will hugely compliment the government's efforts in attaining the big 4 agenda – the housing component, by engaging other stakeholders like us," adds the Urithi boss.
President Uhuru Kenyatta's Big Four Agenda focuses on expanding the manufacturing sector, Universal Health Care, Food security and Affordable housing.
Under the affordable housing pillar, the government through the National Housing Corporation and collaboration with private sector players, intends to construct 500,000 units annually by using innovative construction methods and low cost building and construction materials.
"The government will achieve its dream fast if they partner with the saccos and cooperatives. Cooperatives and Saccos have structures, a wide geographical reach and most importantly members," avers Mr. Maina, who believes affordable housing is a major milestone towards achieving the other three pillars of President Kenyatta's legacy plan.
---
Kenya Insights allows guest blogging, if you want to be published on Kenya's most authoritative and accurate blog, have an expose, news, story angles, human interest stories, drop us an email on tips.kenyainsights@gmail.com or via Telegram
---