How The Future Of Social Media Marketing Is Going To Be

After 3 months of real meditation and research, Here is What I Think the Future of Social Media Marketing is Going to be. Please read Every single tweet here because it matters. Social Media is the new age of media and the arena of attention. It is therefore very important for brands to fully lay a foundation to be able to remain relevant in the market.
We are going to live in the age of the thank you economy where people's emotions and feelings come first before they make decisions to buy products. Influencers will have more power than internal brand marketing teams. Brands will need to start fully rebranding to products that relate to their customers and their passions. For example, CocaCola producing customized Coke bottles for influential figures and their fans. Let me make this clear, the biggest asset we all trade in on Social Media is the Attention of customers and fans. The faster brands learn this the better they will be in positioning themselves.
Start now and avoid disappearing into the world of noise. Today is the best time to start your digital journey before other people start to give wrong or half-baked information about your brand. Create Authenticity early. Customers and fans feedback modified by brand strategists will be the sole source of information for innovations and rebranding. Social media will be very instrumental in collecting these voices to facilitate brand improvement.
Talent Acquisition is going to 70% be based on Social media as a source of background checks. With platforms like Twitter, Facebook and LinkedIn will provide businesses with choices on getting the right talents that resonate with their brands. Your Next competitor will start their business on Social Media and acquire real fans and customers before the actual business kick starts. You will most likely regret not having put your brand online early when they take away all your customers.
Your Brand Website and Blog will be the two sole sources of authentic information about your business. Youtube, Facebook, Twitter, and LinkedIn will simply help you share content from your website to your customers and fans. Fast-forward to the future, and we should see global social media usage continue on its upward trajectory. In just 4 years, eMarketer projects will nearly double by 32.7%. By 2021 4.5 billion of the world's population will be on social networks. No matter where your business is located in the world, the psychology of consumers will almost be similar as a result of Social Media effect. Break the mentality of "for us, we are African, Asian, European or American," just adopt a global brand standard.
When news breaks in the future, it will be covered by a multitude of eyewitnesses streaming live video. These streams will knit together into a single immersive video, enabling the viewer to virtually experience the event in real time. I think that anything we talk about in 25 years is going to sound like science fiction. Mobile is the first step toward the portable future of social media and how we consume it, and I think wearables will be a big part of that.
Imagine shopping on an e-commerce store with a friend, virtually trying things on your avatar that's representative of your likeness and conversing in real time with that friend, all while on the go in different places. Keyboards on desktops, laptops, tablets, and smartphones will become increasingly irrelevant, as interactions on what was once called social media will largely be voice-controlled. Holographic displays will be shifting into the mainstream.
My bet is that social will be less about standalone apps and websites and more about the "piping" of the Internet. In the future the Internet will operate more like electricity does today. 16. Communication in the future will be built on the foundation started by what is today called social media, but it will look much different. The most dramatic change by 2030 will not only be the amount of data that will be available to everyone but also the decision-making power of that data. We currently have thermostats that learn our preferences, & Nike even knows how often and how fast we run.
All I do all week is look at my phone, reading articles, liking posts, sending emails/tweets. In the future, I will "disconnect" by putting on Oculus virtual reality glasses when I get home and suddenly I'll be sitting courtside at the WWE ring with my Facebook friends. I think that [social media] will be more integrated into everything. As you think further down the road, I don't think that there's going to be something called social media that people will be talking about in 20 years.
I see more of a divide happening between socializing and publishing via social media, and platforms like Facebook that merge the two will probably need to pick a lane and change significantly. Conclusion: The best business tools on social media are going to be as expensive as buying traditional media equipment today. Brands with bigger budgets will have better tools than those with low budgets.
---
Kenya Insights allows guest blogging, if you want to be published on Kenya's most authoritative and accurate blog, have an expose, news, story angles, human interest stories, drop us an email on

[email protected]

or via Telegram
---
Airtel Kenya And Telkom Make Official Their Merger To Face Off Safaricom's Dominance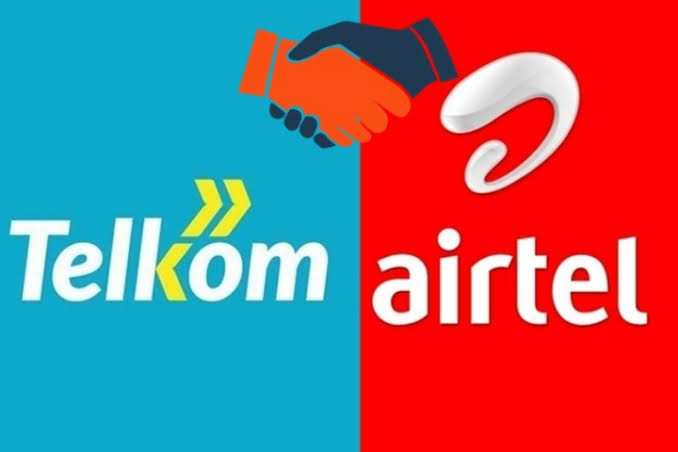 Telkom Kenya Limited and Airtel Networks Kenya Limited, today announced the signing of a binding agreement that will see the shareholders of the two companies enter into an agreement to merge their respective Mobile, Enterprise and Carrier Services businesses in Kenya to operate under a joint venture company to be named Airtel-Telkom.
Telkom Kenya Limited's real estate portfolio and specific government services will not form part of the combined entity. The final shareholding will be determined at the closing of the transaction. Telkom Kenya has the option of holding up to 49 per cent of that shareholding.
The merged company will be chaired by Telkom Kenya Limited CEO, Mr. Mugo Kibati while Airtel Networks Kenya Chief Executive, Mr. Prasanta Sarma, will be appointed Chief Executive Officer.
The finalisation and closure of the transaction is subject to approval by the relevant authorities.
Airtel Networks Kenya Limited (Airtel Kenya) and Telkom Kenya Limited (Telkom Kenya) will see no immediate changes to their operations which will continue as usual.
Similarly, there will also be no change to the current respective leadership and management, legal, organisational and staffing structures. Additionally, both brands: 'Airtel' and 'Telkom', as well as their respective products and solutions, will continue to co-exist. Similarly, service delivery to the respective companies' customers as well as engagement with all business partners of both companies will continue to operate as usual.
As per the agreement, both the partners will combine their operations in Kenya and establish an entity with enhanced scale and efficiency, larger distribution network and strategic brand presence, thereby enhancing the range and quality of products and service offerings in the market, and greater choice and convenience to the consumer.
The combined entity will see sustained investments in networks to further accelerate roll out of future technologies. The Enterprise and Carrier Services businesses will get a boost with a larger fibre footprint and increased number of enterprise customers – including both large corporations and SMEs who would have access to a diverse portfolio of world-class solutions.
Commenting on the agreement, National Treasury Cabinet Secretary, Mr. Henry Rotich said:
"This move is well aligned with the government's agenda to optimise the value of the assets that it holds in trust, on behalf of Kenyans, while cementing the country's position not only as a regional business hub but also as an international investment magnet."
ICT Cabinet Secretary, Mr. Joe Mucheru commented: "ICTs remain a vital link to achieving Kenya's economic goals and our national development agenda, particularly with respect to service delivery. Such mergers have had positive impact on the development of the sector and service levels to consumers in other markets. Similarly, we look forward to this merger leading to the introduction of new technologies and telecommunication products which will, in turn, support the growth of other business sectors of our economy, thereby spurring national production to meet the growing demand locally and beyond."
---
Kenya Insights allows guest blogging, if you want to be published on Kenya's most authoritative and accurate blog, have an expose, news, story angles, human interest stories, drop us an email on

[email protected]

or via Telegram
---
RBA Gives Cytonn Investment The Nod To Manage Retirement Benefit Schemes Funds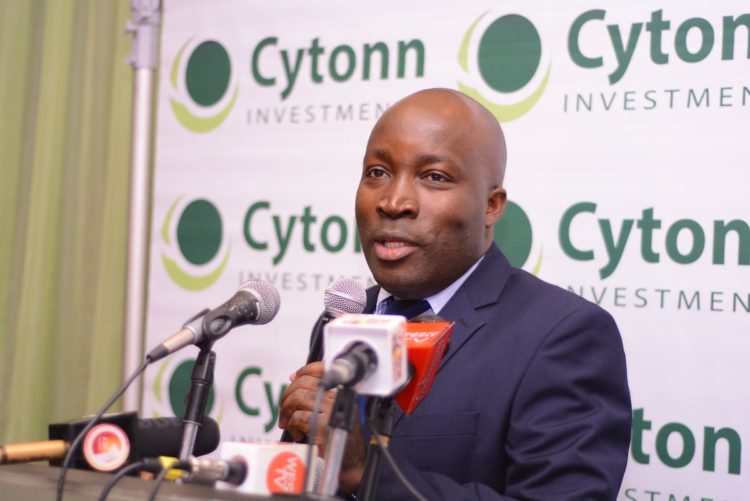 Cytonn Asset Managers Ltd (CAML) says it has been registered and authorised by the Retirement Benefits Authority (RBA) to manage retirement benefit schemes funds.
The Capital Markets Authority (CMA) also licensed CAML in March 2018. The Cytonn arm said it will "further grow its regulated products portfolio to include fund management services for retirement benefits schemes" following the nods.
"Despite the retirement benefits assets under management growing to about Sh1.2 trillion as of June 2018, only 15 per cent of Kenyans belong to a registered pension scheme and there is a vast opportunity to increase this," said Cytonn Asset Managers principal officer Maurice Oduor.
"With this licence, we look forward to adding value to the retirement benefits industry by reaching more Kenyans and enabling them to save for their retirement and securing their future."
According to Zamara, a pension fund administrator, pension funds only earned 9% p.a in the last year. The entry of Cytonn into the pensions industry brings high yielding products earning upto 18% p.a into the industry.
Cytonn Asset Managers earlier acquired Seriani Asset Managers Ltd.
---
Kenya Insights allows guest blogging, if you want to be published on Kenya's most authoritative and accurate blog, have an expose, news, story angles, human interest stories, drop us an email on

[email protected]

or via Telegram
---
With Sh2B Investment, Taaleri Set To Purchase 20 Per Cent Of Cytonn Real Estate Project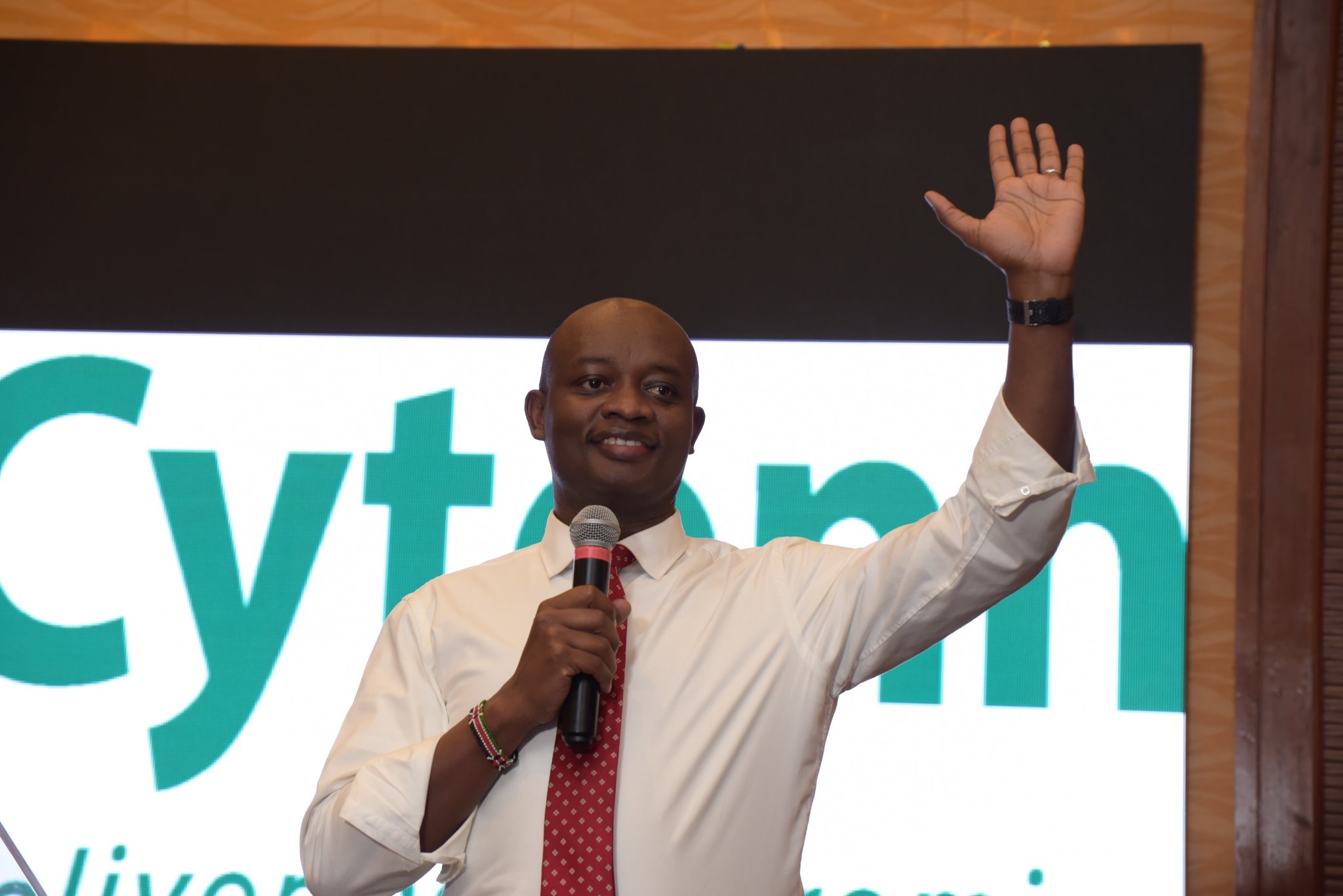 On 8th November 2018, Cytonn held a client cocktail meeting at the Nairobi Serena Hotel. The forum served as a platform to enable Cytonn celebrate the ongoing successful partnership with Taaleri, its institutional investor, while also providing an opportunity for Cytonn clients to interact directly with The Cytonn Board and Taaleri.
A section of attendees during the cocktail
"This forum is meant to celebrate the great milestone we have had in our relationship with Taaleri. It will be a platform to get to know what we are doing as Cytonn, The Board and Taaleri as well as get to respond to any questions our clients may have around the firm's governance," said Edwin H. Dande, Cytonn's CEO during the forum.
Edwin H. Dande, Cytonn's CEO
"With the continued attractive investment opportunity in Kenya and the region, and the committed team at Cytonn, Taaleri has this year invested a further Kshs. 2bn in our Real Estate projects, and are now looking to purchase 20% of Cytonn during our IPO," said Prof. Daniel M. Njiru, Cytonn's Board Chairman and Vice Chancellor at Embu University, during the forum.
Prof. Daniel M. Njiru, Cytonn Group's Board Chairman
He further said that, "The listing of Cytonn will only serve to increase our levels of governance, risk management, disclosure and transparency. As a Board, we are supporting Management on the listing, and would like to congratulate them for taking the firm to these heights."
Prof. Daniel M. Njiru also introduced members of the various Boards at Cytonn, which are The Cytonn Group Board, Cytonn Asset Managers Limited (CAML) Board, Cytonn Hospitality Board, the Special Purpose Vehicles (SPVs) Boards and The Cytonn Education Board.
A representation of The Cytonn Group, Affiliates and Special Purpose Vehicles (SPVs) Boards
Kati Salo, Taaleri Africa Team representative, reaffirmed the Cytonn – Taaleri partnership. "As a Risk Manager, I am confident about the risk position of the firm and I can sleep well knowing that my investments are in good hands," she remarked.
Prof. Daniel M. Njiru engaging with a client
.
---
Kenya Insights allows guest blogging, if you want to be published on Kenya's most authoritative and accurate blog, have an expose, news, story angles, human interest stories, drop us an email on

[email protected]

or via Telegram
---