Blogger Cyprian Nyakundi's 'Boy Child' Campaign Fundraiser Was Well Deserved But Was Miscalculated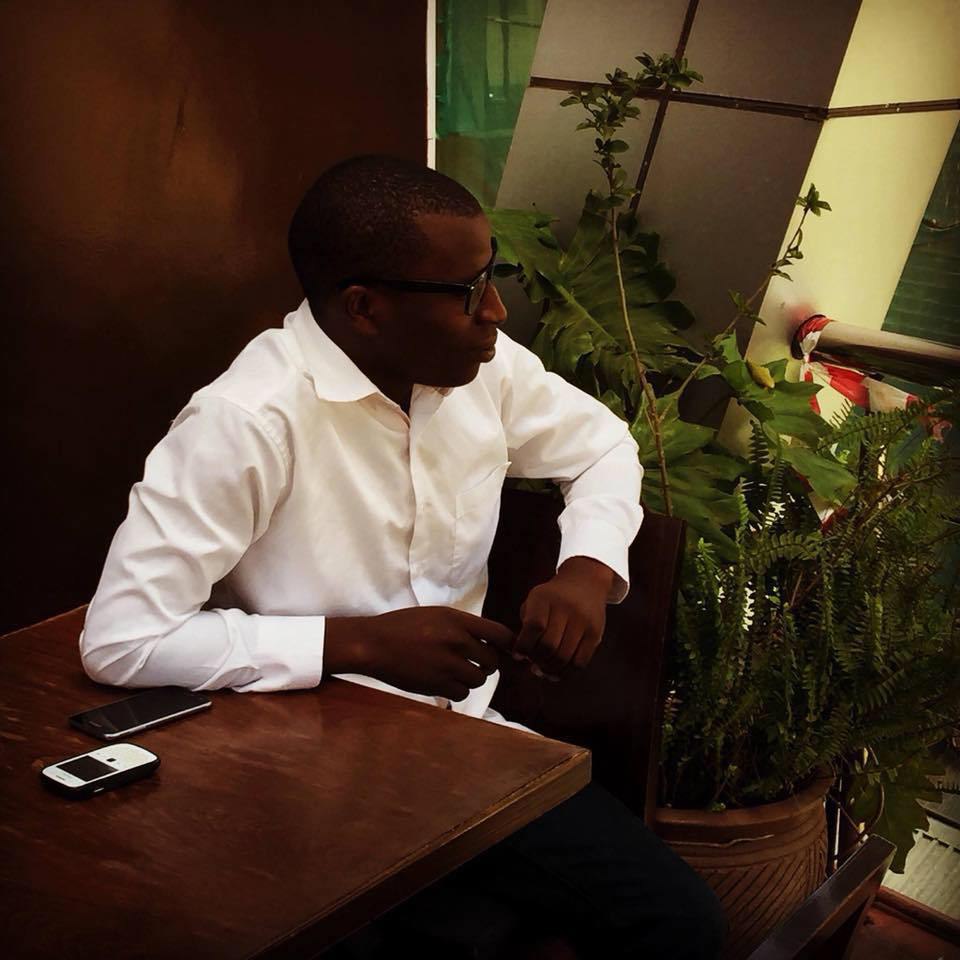 Cryptocurrency is proving a threat to traditional banking and Bitcoin is the current talk of the town. When it came out in 2011, one bitcoin was trading at 1cent, today, it is at USD16,000 with a rising trend. I've been studying the phenomenon and many user experiences. I was particularly caught by the story of, Andreas Antonopoulos, a bitcoin blogger, an advocate who has trained many people the art of cryptocurrency since 2012. He has empowered many and in line made many millionaires but himself.
While he has been advocating for the bitcoin movement, he was low-key broke, for someone who started off early and had hundreds of units, you'd naturally expect him to be super rich now that one bitcoin is going for $16,000 but that would not be the case. He sold off his bitcoins to clear off debts leaving him church mouse broke. Overwhelmed, he placed a plea for donation, naturally given his high ranking in the bitcoin world, he received a backlash but more important, he received support from those he had mentored. He needed donations to support his work and life.
After revealing in late November he had not profited off bitcoin's nearly 2,000% rise over the last year, Andreas Antonopoulos, who has convinced many to get into the bitcoin game through his speeches and books, received hundreds of donations totaling $1.6 million worth of bitcoin as of Friday. That's about 102 tokens over the course of three days.
Cyprian Nyakundi is a renowned Kenyan blogger with outstanding record largely marred with controversy, he has made a name that many don't want to mention but can't escape. In the past two weeks, the blogger set up an experiment and ran a turbocharged campaign against toxic feminism and for the empowerment of boychild.
When this vicious campaign that includes going after his target group of women started, I wasn't available online. On returning, things had changed and Nyakundi was baptized the President of the boychild. He had ignited a national debate from the comfort of his desktop. From the radios to TVs, the trending topic was boychild and the famous 'Nyakundi said no' slogan was trending. This I learned was to discourage the commercialization of sex where young girls ask for money from their boyfriends in exchange for sex.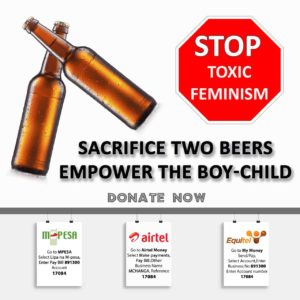 I was reading a report by Mashujaa organization this morning and one of the things that stood out was that most young people are having sex, and some become active even before their teenage years.
According to the report, two out of three youths are sexually active and one in five start having sex before their 16th birthday.
"Curiosity and peer pressure are the key early motivators for sex; later on sex becomes a tool for getting tangible and intangible benefits," states the report. It is this 'benefits' part that Nyakundi said No campaign took a toll.
Running such a campaign against 'toxic feminism' was definitely going to attract a nuclear backlash especially from the women and true to the words it sure did. His Facebook page is awash with swipes from the obvious.
Unknown to him, Nyakundi started a movement, it blew up from a normal social media rants, he became the talk of the town, conversations in bars, social gatherings revolved around this talk. It is a topic that needed to be addressed since more emphasis went to empowering the girl child at the expense of boychild whom majority felt neglected.
While many may not agree with Nyakundi's tone of communication including yours truly, I think he busted a bubble and ignited a conversation that was so much needed. Sometimes we channel our energies on one thing that we forget about the rest ending up losing much.
Along the road, members of the boychild movement suggested to Nyakundi to have a donation platform where they would make donations to support his work, without hesitation, he picked up the idea, set up a paybill not knowing it was set to boomerang. Under an hour on Friday of going live with the fundraising, he had received about Sh30,000 and counting. Unexpectedly, he called it off citing serious backlash and many terming the drive as extortionate.
I don't know why he didn't see this coming, should've been anticipated especially that he has amassed a large number of enemies especially the pro-feminists. Some people have argued that the fundraiser was a bad idea that killed the boychild movement and I have to disagree.
You see most work that humanitarians, bloggers do is generally for free and out of passions, people dedicate their times and resources to a discourse. Nyakundi explains that he compiled a team of young talented men who developed the pro-boychild articles which makes sense, as a blogger I can't emphasize much on how consuming both mentally and financially it is to develop content but most of you won't know since all you can see is the end product.
The idea of a fundraiser to keep the activities of the pro-boychild campaign was well deserved but poorly executed for me. All that Nyakundi needed to do was build a momentum, create a visible void that would necessitate funding to achieve bigger goals, this ought to be followed with an elaborate explanation why donations were needed but it popped out of the blues and since many weren't as prepared with enough details, took it as an extortion plan which it really isn't.
If you look around most of these feminist movements, they're running on donors funds I mean you need enough resources to maximise your audience reach and smoothly run your activities. This boychild movement needed to go all the way to the grassroots way beyond Facebook rants, this is how it ought to have been done but still online gives a great platform. For Nyakundi, he needs to diversify content not minimizing on articles alone, videos et al but all these needs talents and resources which is why I feel the donation was deserved.
If by now there's no organization that has approached to work with him but he has plans to sustain and expand the campaign then definitely individual donations would keep it going. Money issues are case sensitive and a slight mishap can cancel all the advancements in a flash, Nyakundi didn't do enough convincing even though he has the huge willing following to donate, that's his mistake he made. He needs to convince his followers that the movement is growing and need to grow more channels for empowerment.
Lastly, like in Antonio's story that I opened up with, there's nothing wrong in supporting someone's work, allow me to use a rated comparison, you splash notes on strippers When you go to the clubs but find it wrong to support a blogger's work. Many blogs and movements like WikiLeaks, Guardian have donation links for avid readers to support their work so why is it extortion to support other bloggers as well be it Nyakundi or anyone else? It's more of appreciation, don't you people pay those matatu pastors sadaka?
I'd encourage Nyakundi to go back to the drawing board, you've started a movement that has become your trademark, I might not agree with A, B, C,D but the undeniable fact is you have a bright idea that needs a bit of tweaking and not be abandoned, if you chose to be the President of the boychild then you must be with or without the fundraiser after all you've been doing it for free. However, build the ground, expand this, team mafisi which stands for immorality was recently registered, have boychild movement registered and you n identified by it, go out hold talks in halls take your message home and hopefully the donations checks back.
---
Kenya Insights allows guest blogging, if you want to be published on Kenya's most authoritative and accurate blog, have an expose, news TIPS, story angles, human interest stories, drop us an email on

[email protected]

or via Telegram
---