Tedd Josiah Urges Blogger Nyakundi To Push For African Social Media Platform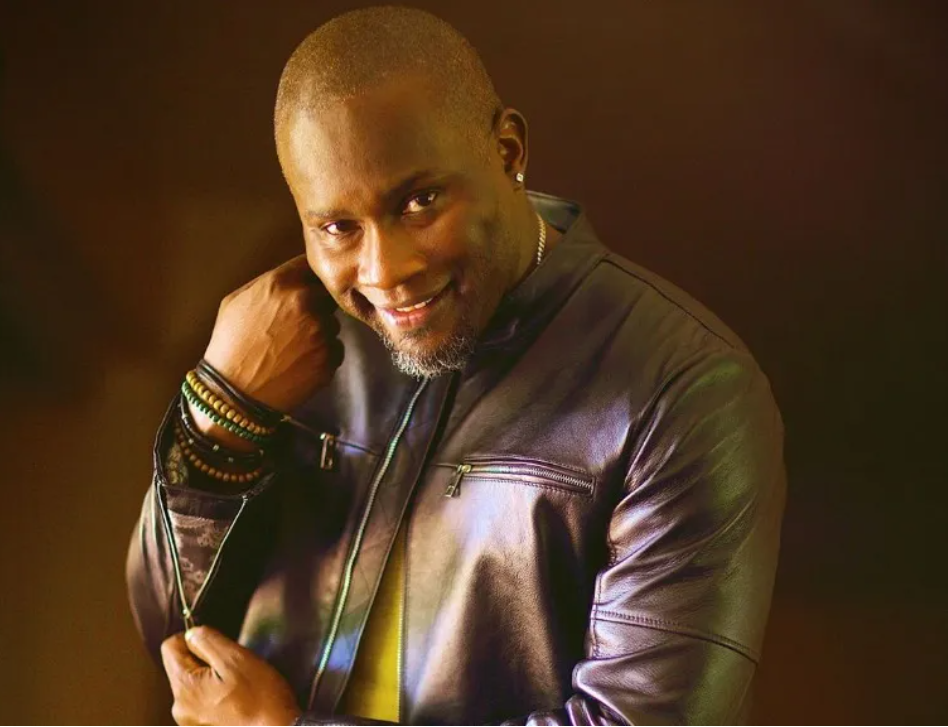 Kenyan music producer and fashion designer Tedd Josiah is urging Africans to build their own social media platforms, citing unnecessary censorship on popular platforms like Twitter.
Josiah believes that having an African-owned social media platform would give Africans more control over the content they produce and consume, while also providing a platform for the continent's unique cultures and perspectives.
In recent years, social media platforms like Twitter and Facebook have come under fire for their sometimes heavy-handed approach to content moderation.
We need to build social media and e-commerce platforms that serve AFRICA & AFRICANS we cannot rely and depend on the west and east to tell our stories & push our narratives; let alone enable e-Com platforms that build billionaires on this continent. Happy Africa month! pic.twitter.com/zgX9raK573

— TEDD JOSIAH (@Teddjosiah) May 16, 2023
Critics have argued that these platforms are not transparent enough in their decision-making processes and that they often remove content or ban users without clear justification.
This has led some users to look for alternative platforms that offer more freedom of expression.
Josiah argues that Africa needs its own social media platforms because it can't rely on platforms like Twitter to be fair and unbiased.
He points out that Twitter has been accused of censorship in the past, particularly when it comes to political speech.
For example, in October 2020, Twitter suspended the account of Nigerian politician Adamu Garba after he tweeted in support of police brutality against protesters in his country.
Josiah also believes that African-owned social media platforms would help promote African culture and creativity.
He notes that many African artists and musicians struggle to get their work seen and heard on global platforms dominated by Western content.
By creating their own platforms, Africans could ensure that their voices are heard and their stories are told.
Of course, building a new social media platform from scratch is no small feat. It would require significant investment and technical expertise.
However, Josiah believes that it is achievable with the right support and resources.
He suggests that governments and private investors should collaborate to fund African-led social media projects, with an emphasis on transparency and accountability.
As Josiah puts it, "Africa needs to tell its own stories, in its own way, and on its own terms. We can't just rely on others to do it for us.
Building our own social media platforms is one way to take control of our narrative and showcase our unique perspectives to the world."
A more important conversation is the URGENT 🚨 NEED for an African social media platform that's not censored western, Eastern or any other powers. We cannot continue to depend on other peoples platforms to promote and spread our narratives

— TEDD JOSIAH (@Teddjosiah) May 15, 2023
In conclusion, Tedd Josiah's call for Africans to build their own social media platforms is an important one.
While it may not be easy, it is a necessary step towards promoting African creativity and ensuring that African voices are heard in the global conversation.
With the right support and investment, African-led social media could be a powerful tool for change and progress on the continent.
Tedd Josiah, the 'Unbwogable' hitmaker, is actively promoting his new brand of bags, Jokajok. He is primarily using social media to market and sell his products both in Africa and around the world.
Through his social media presence, Tedd Josiah is effectively showcasing the unique features and benefits of his bags to potential customers.
He is also engaging with his followers, answering their questions, and providing excellent customer service.
By leveraging the power of social media marketing, Tedd Josiah has successfully generated a buzz around his brand and attracted a growing number of customers.
His innovative approach to selling bags has allowed him to reach a wider audience and establish himself as a prominent player in the industry.
Our BRAND NEW CROSS BODY BAG! Aka Camacho 🦂 Ekutan, Engulupa, Kinangi, Thomoni! Crafted from pure Kenyan leather. The cross body bag is an African Statement Bag for ur ur iPad, phone, passport, book, shades and other items on the go.

Call or WhatsApp +254 729 159 123 or DM pic.twitter.com/pvHxPlBQjh

— TEDD JOSIAH (@Teddjosiah) April 11, 2023
Josiah has asked Cyprian Nyakundi to lead the charge in creating an African social media platform. Nyakundi is a well-known blogger with a large following throughout East Africa.
Nyakundi has been actively working towards his goal of creating a social media platform for Africans. He has been urging other bloggers to join him in this venture, emphasizing the importance of having a platform that is not controlled by Western powers.
Nyakundi believes that an African-run social media platform would allow for a more authentic representation of African perspectives and narratives.
He sees this as an opportunity to challenge the dominant Western narrative and empower people from across the continent to tell their own stories.
By mobilizing fellow bloggers, Nyakundi hopes to bring together a community of like-minded individuals who are committed to creating a platform that represents the diversity and richness of Africa's cultures and traditions.
---
Kenya Insights allows guest blogging, if you want to be published on Kenya's most authoritative and accurate blog, have an expose, news TIPS, story angles, human interest stories, drop us an email on

[email protected]

or via Telegram
---