How A convicted South African Murderer Thabo Bester & rapist with Celebrity wife Was arrested in Tanzania Enroute to Kenya Under Stolen Identities.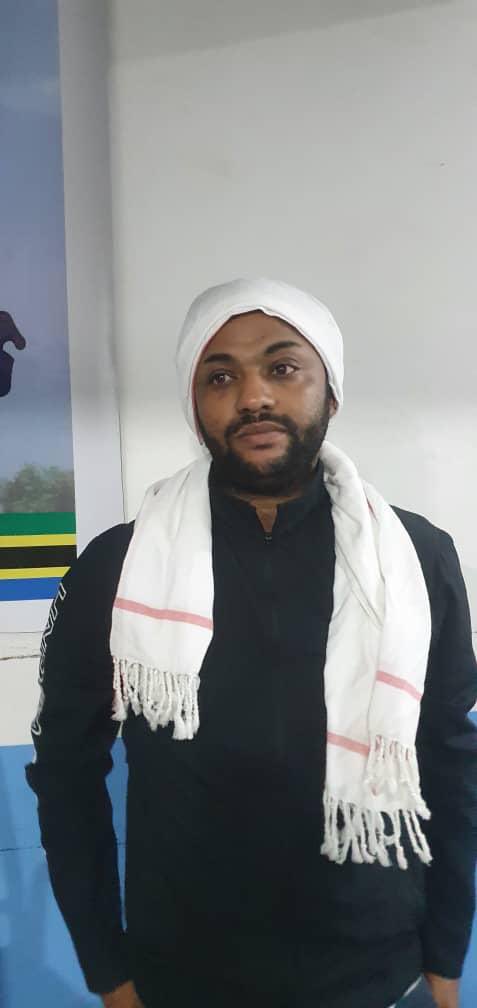 Thabo Bester story is like a netflix crime series.
Baited beautiful women- models online, raped & robbed them, killed the unfortunate.

He got life imprisonment, then faked his death and escaped prison like Michael Scofield in the Prison Break netflix series only that he escaped alone.
In jail he was nicknamed 'El Chapo' an inspiration he drew from drug lord Joaquín "El Chapo" Guzmán who also escaped prison.

Bester escape shocked; authorities believed Bester to have died after setting himself on fire in a privately-run prison in Bloemfontein in May last year 2022.
The state had declared him dead untill after running DNA tests confirmed that the body found in his cell was not that of the convicted murderer and rapist.
He had managed to trick the system, killed and planted a body. An incident that had seen G4S , security firm that was contracted in manning the prison contract terminated.
Following unfolding series of events, it turns out that the father in law of Thabo Bester, Dr. Nandipha's father was the Mastermind of the Thabo Bester escape from prison together with a former G4S employee set to be arraigned in court according to SAPS team.
The Plot twist I didn't see coming was Dr Nandipha's father being the Mastermind of the Thabo Bester escape from prison together with that former G4S employee pic.twitter.com/ZvI2vr9FIc

— The Instigator (@Am_Blujay) April 10, 2023

Frauds.
Here is the catch, prior to his escape -Thabo Bester ran a lucrative scam, he appeared at a glamorous Johannesburg event on 13 June 2018 via video conference, while he was in prison pretending to be in New York , because while in prison he was running multi-million rand scam business Bester posed as the "chairman" of 21st Century Media.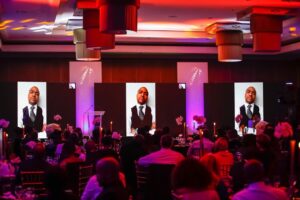 At the time of the event, Bester was serving a life sentence at Mangaung Correctional Center, a private maximum security prison operated by multinational company G4S as earlier stated.
Video of the conference👇
So, for 9 months after faking his death, Bester 'Facebook Rapist', & his wife Dr Nandipha lived in a posh hideout in Johannesburg until someone snitched & they escaped this month. It's speculated the house help sold them out so they allegedly killed & buried her in the compound.
From Johannesburg they were trailed & with help of Tanzania authorities they were caught while on their way to Kenya after getting wind that they were being
Bester was apparently spotted at a supermarket in Sandton shopping, just two months after he supposedly burnt to death in his prison cell.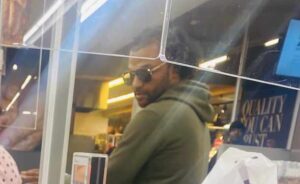 Weeks before fugitive Thabo Bester's scam in which he "burnt to death" in his prison cell, his lover Nandipha Magudumana allegedly stole three unidentified bodies from Free State mortuaries.
Thabo Bester has used aliases throughout his criminal career. While running 21st Century Media, he was known as "Tom Motsepe" and claimed to be related to businessman Patrice Motsepe.
Recruits of 21st Century Media were led to believe they would be working with an industry-leading company. "Tom" introduced himself to them as an executive of 21st Century Fox and Sky Digital.
A Twitter account for "Tom Motsepe" contains photos of Bester's face edited onto other people's bodies. In one picture, his face is edited onto American actor Michael B. Jordan'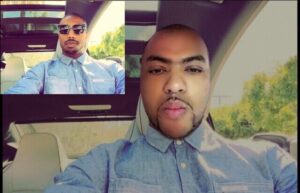 Thabo Bester served two years of a three-year sentence for fraud under the name Thabo Magagulu in Johannesburg but was released on parole in 2011.
In July, shortly after his release, he broke parole and had been taunting police ever since.
Police believed Thabo Bester Facebook Rapist was stealing two to three laptops daily, in addition to running other scams where he asked women to pay him for auditions and setting up elaborate photo shoots and making off with staff and models' belongings.
Soon after being released from jail in July 2011, Bester, using the alias Tom Kelly, was flown to Cape Town with some models using a Joburg charter company. Of course, they were never paid, because the proof of payment he issued POP was fake.
Thabo Bester also rented two buses and a photographic crew for a photoshoot with 13 models. He arranged lunch for the models and the crew. As they ate, he fled with the photographic equipment which was left in the buses.
He also charged the models a fee to be part of the shoot and ended up stealing their cellphones after he fooled them, telling them the phones had to be scanned for security purposes.
Bester while caught, he was travelling under the name, Tommy William Kelly, an American citizen, while Magudumana assumed the name Martha Patience Mmerika Nitshini.
Some of the other pseudonyms that Bester was reportedly travelling under:
•Thabo Bester
•Mzali Jabuiabu
•Thomas Magagula
•Katlego Nkwana
•Tom Rufus Reddy
•Piet Timothy
•Kelly Johnstone
•Thomas Bester
•Tk
•Rufus Mahopo
•Tom Bester
•Thomas Kell Young
•Thabo Magagula
•William Kelly
•Tom Motsepe
•Thabo Tom Bester
•Kelly Young
•Tom Kelly
•Thomas Kelly Bester
---
Kenya Insights allows guest blogging, if you want to be published on Kenya's most authoritative and accurate blog, have an expose, news TIPS, story angles, human interest stories, drop us an email on

[email protected]

or via Telegram
---