IEBC Conduct Remains The Recipe For Political Violence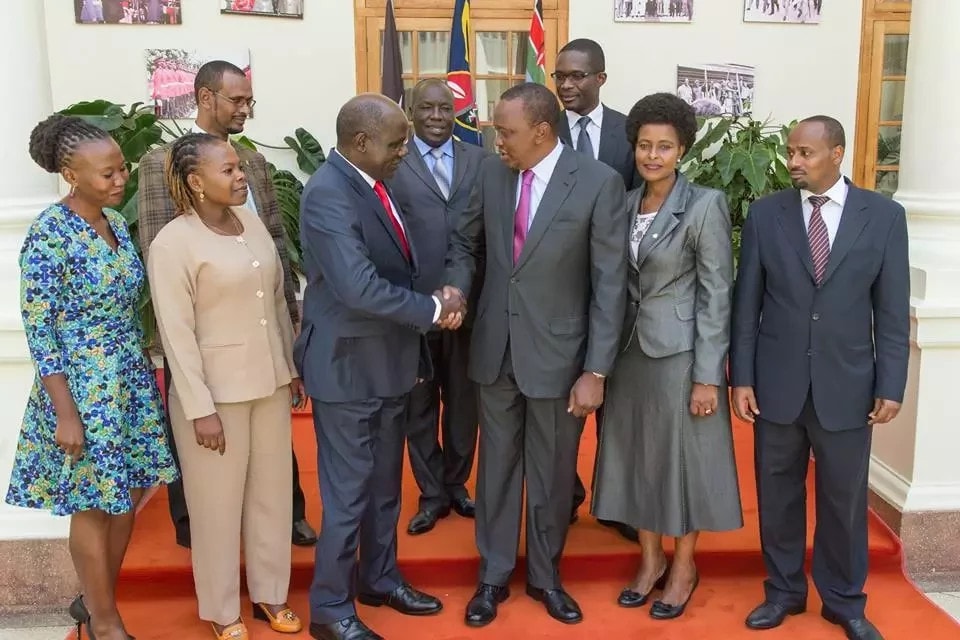 Days are fast tracking, and with about 50 days to the 8/8 every party in the election is stepping up their game in what has been posed as a do it die for the incumbent president and the opposition leader Raila Odinga who's giving his last attempt at the presidency the fourth time in a row. Uhuru, on the other hand, is more than determined to stay in power for another term and in this case applying all the strategies spending the most amount of money to ensure victory.
With 2007/08 PEV that claimed more than 1200 lives and millions displaced memories still fresh in Kenyans minds, the possibilities of political violence remains a great concern with 8/8 election posing violence threats. Electoral violence is sparked when the polling system is marred by irregularities and open rigging. This is the case in the 2007/08 where the electoral body was accused of conspiring with the regime to rig the election throwing the country into the worst political violence in history.
The 2010 amended constitution emphasized on credible polls are giving brightest insertions to fraud loopholes. In a nutshell, the post-election peace solely depends on one vital aspect; credibility of the election. This, therefore, means, the state of the nation post 8/8 will depend on how IEBC will have conducted the election. An open, verifiable and credible election will be the best gift IEBC will have given Kenyans, and high possibilities results would be accepted. A bungled, suspicious, corrupted and open rigging case scenario by IEBC delivering a highly compromised election will throw the country into a bloodshed state. The peace of the country is now on IEBC hands.
IEBC conduct is, however, a worrying factor with days to the election, the body has been reduced to a toothless dog with partisan stand with Jubilee whom they're ever in sync with. It is increasingly becoming impossible to tell who's Jubilee and IEBC and who is who's spokesman, they speak same language and tone. This is a red flag to the body's independence.
IEBC has maintained loud silence as electoral laws are being openly flawed. The government still airs it's achievements promos which are campaigning material even though it is within campaign season. This has allowed misuse of taxpayers money and IEBC authorizing the violation of rules that restricts the use of public funds to push political agendas. The inaction again could be a pointing factor towards a clobbered and compromised body.
IEBC has a minimal general public trust which is a toxic relationship in the first instance, instead of fighting to win public trust, IEBC has been working in reverse. Opposition to the declaration of constituency level results as official, as opposed to the national level announcement which from history has been the loophole in results inflation, is yet another eyebrow raiser on their commitment to open poll.
Single source tendering of ballot printing to Dubai firm Al Ghurair is yet another stalemate and piles to the list of suspicious deals. By single sourcing to Al Ghurair which was done at an inflated price is a violation of law, this ought to have been done within the public procurement process. IEBC has argued that they have no time and the company has the capacity to deliver. This to them is enough reason to flaw the law at the expense of public trust. As it has emerged, the Dubai company has links with President Uhuru and that his family brokered the deal. Uhuru being a party in the election, influencing the ballot printing conflicts interests, therefore, legitimizing NASA accusation that there's a plot with Al Ghurair to print extra ballot papers to help in rigging.
Al Ghurair Co seems to enjoy a friendly business relationship with dictatorial regimes. The company supplied ballot papers to Zambia where the opposition cried foul over a dirty play which saw the incumbent win by a whisker. There's something about Al Ghurair that is unsaid only known to the insiders but it has a rat smell.
It was alleged that in February 2016 Al Ghurair printed ballot papers for the Ugandan elections, which were marred by allegations of irregularity.
Deepening suspicions was the cost of the work. Of the 13 companies vying for the printing contract, the Johannesburg-based Ren-Form cc printing company – which had won the Zambia contract on three previous occasions – lodged the cheapest bid, $1.7 million, with Al Ghurair coming in at $3.6m. As to why the Zambia Electoral body went for Al Ghurair with the highest bid instead of Ren -Form with the lower bid is not rocket science. There must be exclusive, convenient services that Al Ghurair offers making it a darling to African dictators. This another reason their deal with IEBC should worry Kenya and more specifically how the tender was awarded.
We also have politicians moving around inciting communities a case at hand in Uasin Gishu of Mandago such has gone without serious concerns from IEBC. Abusive language has become a norm amongst hypocrites calling for objective campaigns and giving national unity rhetoric. Such tones does nothing but polarizing the country.
When you have a sterile referee as IEBC overseeing violation of Electoral laws and presiding over the same, then there should be a genuine concern on country's post-election stability. The IEBC donors and particularly Western envoys need to spring into action and demand for the body to streamline and deliver credible election, if not then we're simply doing same mistakes over exoecting a change,futile. All is not lost, and the only way IEBC IEBC redeem its image and subsequently save this nation is by delivering a 100% credible election, open, verifiable, manipulation impermeable. A bungled election is a fire ignition stroke.
---
Kenya Insights allows guest blogging, if you want to be published on Kenya's most authoritative and accurate blog, have an expose, news TIPS, story angles, human interest stories, drop us an email on

[email protected]

or via Telegram
---