The State's Muscles Flexing On NMG Journalist Walter Menya Sends A Chilling Message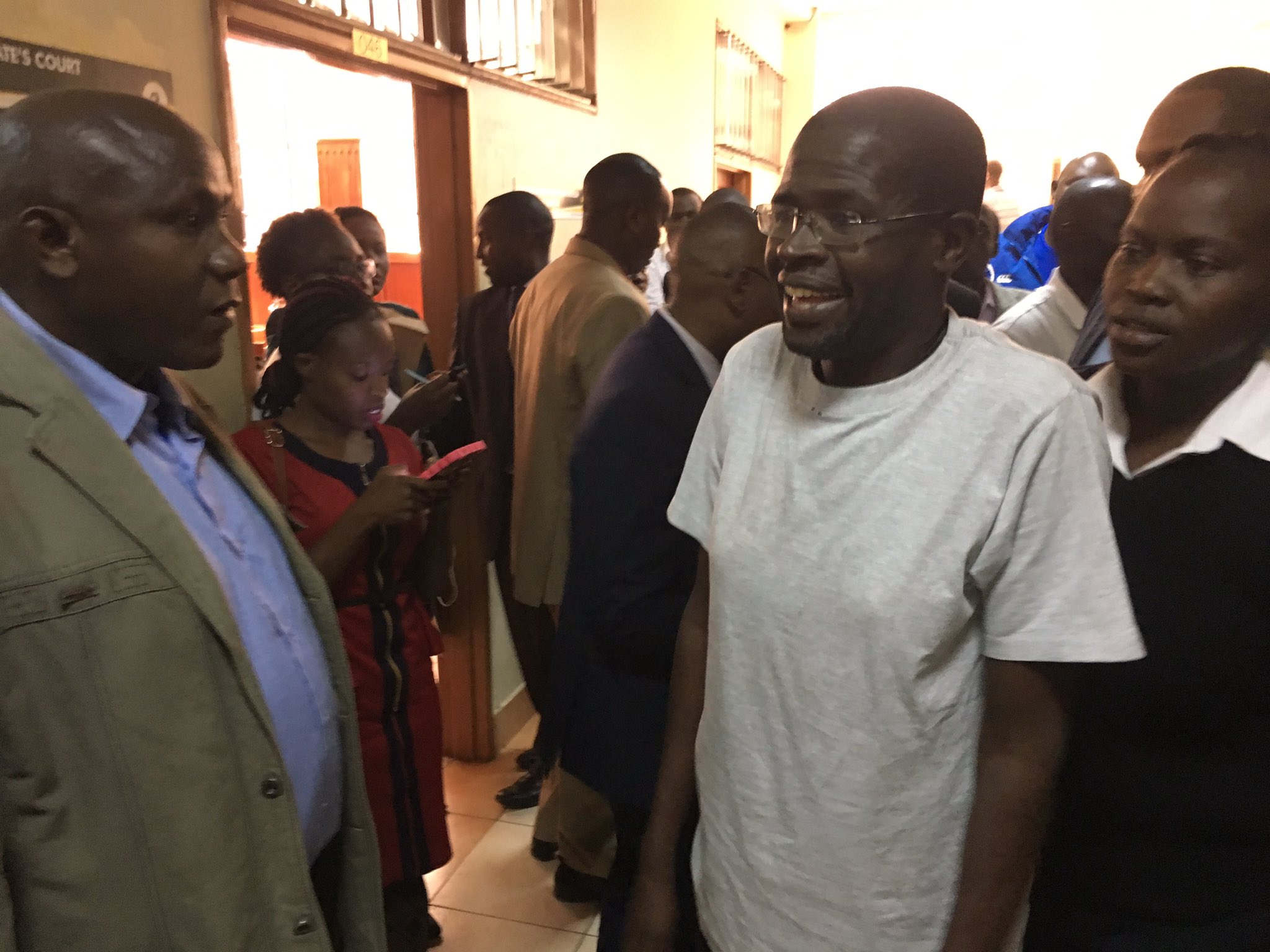 Walter Menya was having a regular medical checkup at Metropolitan Hospital, BuruBuru when a man identified to him as Korros posing as a source of a juicy story called him for a meeting to pass over details of his dossier. Since he couldn't make it to town where the fake source had suggested, they agreed to meet at the hospital. Unknown to Menya, this was a well laid out trap to get him. After a short chat with Korros, Menya was accosted by cops who demanded him to take them to his house upon refusal he was forced into a police car. According to his colleagues, it was inside the car where he was handed a newspaper inside there was 20K which later turned out to be treated money to close him up. The incident was taken in camera by the cops.
Menya would later be taken to CID HQ in Kiambu, and this is where the actual players and motive behind his arrest started to show their faces. The discredited and State's online propaganda mercenaries broke the news of Menya's arrest full with photos of the handcuffed journalists taken from restricted photography premises of CID this would only mean they were given via state agents. Initially, the online mercenaries privileged to be called 36bloggers under instructions as it has been said Menya was arrested for soliciting a bribe to kill a damaging story on the unnamed person, and that was the start of blunders.
The purveyors failed to name the accuser whom Menya had solicited bribe from and the particular details of the story that they termed as fake story a now famous phrase by bully U.S. President Trump that he uses to discredit any publication he seems negative on him Terming the unmentioned story by Menya as Fake would only mean he was exposing damaging details on influential person. Before going into details, if Menya was demanding a bribe to publish a story and not to kill a story then the best route is going to the employer and not police?
It has come to light that Menya had received a call from a PS on clarification to a story he had written earlier how top civil servants were amongst the high profile guests in the Uhuru's fundraiser that raised 1B in hours. The senior officers were named as part of Friends of Jubilee Foundation rooting for his re-election. From his sources, Menya called KRA Commissioner-General John Njiraini and Energy PS Njoroge having attended Uhuru re-election fundraiser raising tens of millions to the kitty.
As an after thought, Nation writer Walter Menya accuser was named as Kiprotich Koros; the nan who posed as a source and police asked the court to detain Menya for three more days as they probe bribery claims. Comedic peak was the police said the accuser was too poor to pay rest of the demanded bribe I 50K having paid 20K which was spiked and handed in the car. According to the arrested journalist, while being taken in rounds, he overheard one of the officers saying "huyu mtu tumpeleke Karura tumalize" (this one we should take to Karura Forest and finish him) a threat that goes to confirm extrajudicial killings exist and Karura being their execution point. He was arrested by the dreaded flying squad suspected of being Kenya's police hit squad.
The accuser Korros is a nobody in the picture but a mere implantation, who's this powerful person he had irked with his writing. If indeed Menya had solicited for bribes and had received a prior pay of 20K via mpesa then that makes the accuser an accomplice to the crime of bribery, why is he not being accused?
Menya being denied bail on a bailable offense in the name of more time to collect evidence which is the new detention without trial was just but away to intimidate him further. It is inhuman that the journalists had to go without his routine medication since he was denied citing orders from above.
The lead investigator told the court that the complainant, who claims to have given cash to Menya, thought the money was going to NMG. Later he was informed by someone that NMG only changed to publish adverts and now news stories.
It didn't come as a surprise when the newest recruit to the 36 assassins a Mr. Robert Alai posted what's alleged to be a recorded conversation of Menya bargaining for the bribe. Since we value your time and intelligence, we've decided not to repost that kindergarten fabrication here. Menya was arrested and what followed immediately was character assassination and demonization. A public lynching and prosecution in the public court scheme initiated by 36 mercenaries before the truth could come out. The amount of state machinery applied in Menya's shows there's more than meets the eye.
Rather than attempting to kill a man's credibility that he has built for ages, the unspoken reality is someone sending a warning to journalists against writing contrary to government's hymns. Jubilee has had zero regards to press freedom, and this is yet again another hammer to the same. The script continues to unfold with laughable loopholes and factors arising but journalists and Kenyans must look beyond Menya, he's being sacrificed to pass a message. Media is a crucial tool in a democracy, and infringing press rights amounts to undermining democracy and also interfering with the electoral process of public enlightenment. Civil servants must not engage in partisan politics as they've been, it is unconstitutional.
---
Kenya Insights allows guest blogging, if you want to be published on Kenya's most authoritative and accurate blog, have an expose, news, story angles, human interest stories, drop us an email on

[email protected]

or via Telegram
---
Murdered IEBC Manager Chris Msando's Wife Eva Msando Awarded With A State Job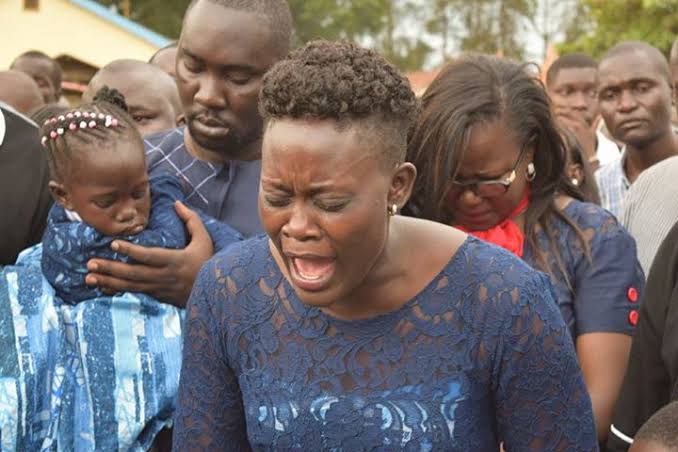 Death Of Chris Msando, the IEBC's tech guru who was brutally murdered in unclear circumstances continues to linger on many Kenyans minds an year later. One of the most outstanding memories is his wife's testimony and strength shown during those trying moments.
A widow left with orphans and without a job since the IT guru was the family's breadwinner, there was immediate need for her to find a job or s business to sustain her young family.
Struggling with life, Eva at one point had reached out to the public for any job opportunity. Her prayers seemingly, have been heard, in a gazette notice Peter Munya the CS Industry, Trade and Cooperatives, Eva Buyu Msando has been appointed to be member of the Export Processing Zones Authority for three years effective 20th September 2018.
The good news could be attributed to the handshake between President Uhuru and PM Raila Odinga. Msando who ails from Odinga's community was suspected to have been assassinated by hit Squad allied to the state owing to his stiff grounds that would've limited rigging of the elections. The late Msando is on record saying to have developed a hack free electoral system. His death was widely read as a sabotage to the electoral system.
Many questions on the murder of Chris remains unresolved with the state reluctant to follow the trail.
---
Kenya Insights allows guest blogging, if you want to be published on Kenya's most authoritative and accurate blog, have an expose, news, story angles, human interest stories, drop us an email on

[email protected]

or via Telegram
---
The Painful Death Of Monica Kimani, They Tied Her Hands, Slit Her Throat And Dumped Her Body In The Bathtub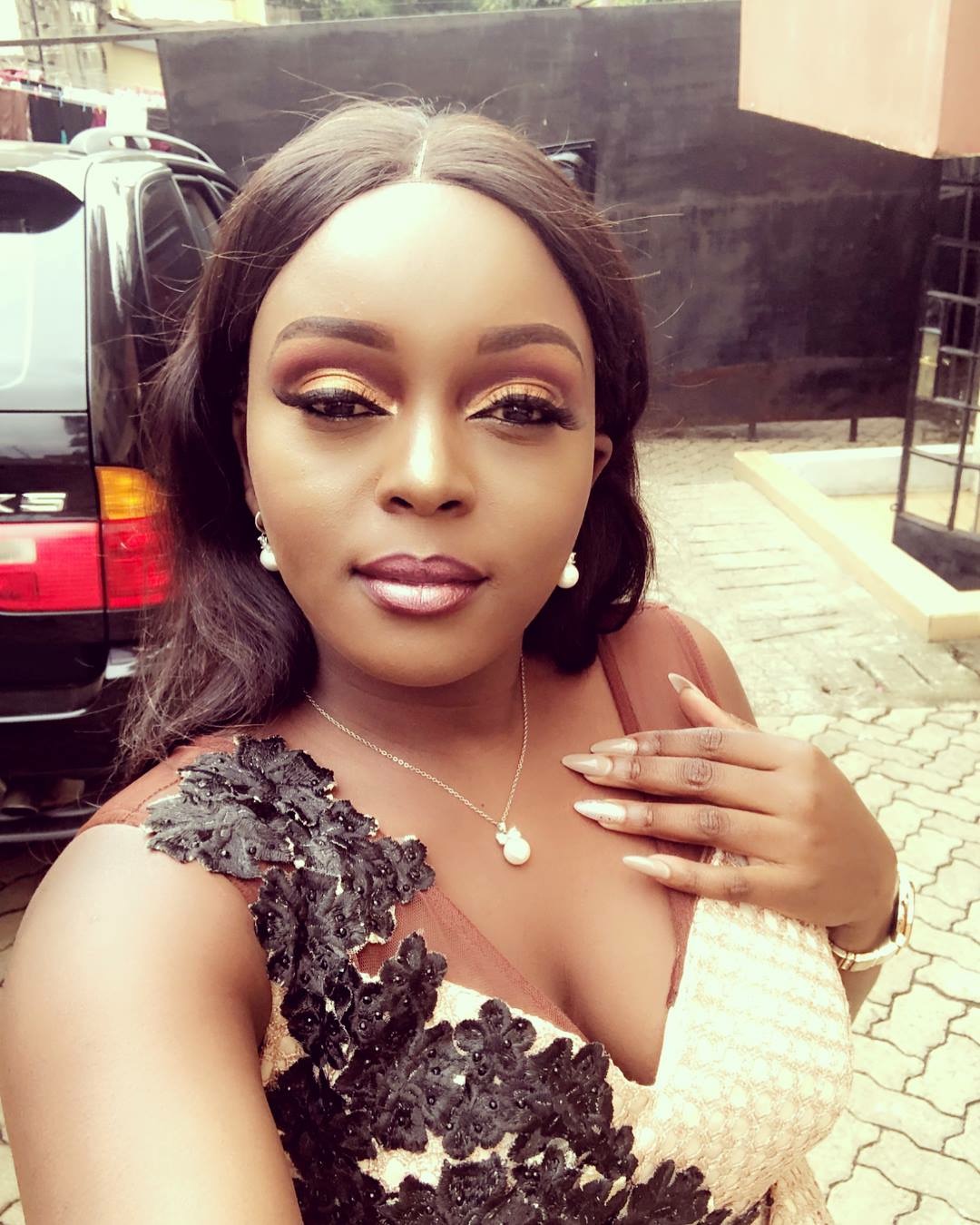 As the nation comes to terms with the death of Sharon Otieno, the Rongo University student who was found murdered and body dumped in a thicket in what is suspected to be out of fallout from the affair she had with Migori Governor Obado, another bizzare killing has struck.
Monica Kimani, 29 was found murdered in the coldest way, her severely mutilated  body was discovered by her brother George at Luciane Apartments on Kitale Lane off Denis pritt road. The killer(s) slit her throat open, dumped the body in bathtub 🛀 left the water running in what reads like a murder movie.
It remains unclear how the killers would commit such a scale of crime at a gated and heavily secured neighborhood which is just near to the private home of the President.
According to the brother who discovered her lifeless body, the two were chatting on that night before she went silent and he assumed she had slept. However, her calls and texts went unanswered the next day which was unusual of her according to the family prompting the mother to send George to go check on her sister and that's when he came to discover the horrific news after breaking the door.
Detectives are trying to join the dots in the mysterious murder and it has been established that Monica hosted two of her friends Wednesday night before her body was found in a bloodbath on Thursday At 1pm.
Monica had just returned from South Sudan where she runs an established business and even her social media pages points at her wide networks with Sudanese. The family has a business there too. She was about to fly to Dubai for vacation before she was struck.
The motive of the murder is yet to be established but looks like a professional hit, it takes extra guys not only to cut open one's throat but to comfortably walk in and out of such an establishment after the murder. With keen investigations, CCTV footages both within the apartment and out on the road in that estate will easily piece up the movements and identities of killers.
---
Kenya Insights allows guest blogging, if you want to be published on Kenya's most authoritative and accurate blog, have an expose, news, story angles, human interest stories, drop us an email on

[email protected]

or via Telegram
---
VIDEO: Moments When The Ugandan Military Took Over Entebbe Runway Before Arresting And Bundling Away Bobi Wine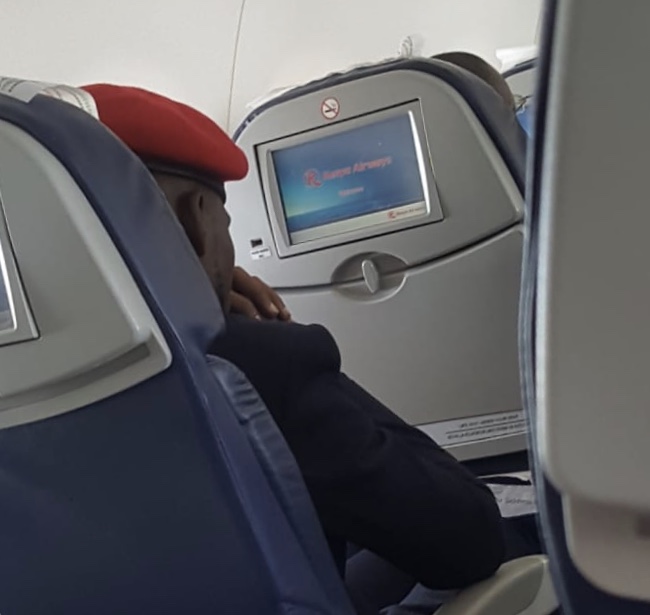 Bobi Wine a prolific Ugandan legislature today made his way home after a trip to the USA where he had gone to seek specialized treatment following torture in the military camp where he was being held on treason charges which were trumped by the regime.
Bobi made a stopover at the Nairobi's JKIA where he was received joyfully with airport staff and fellow passengers who scrambled for photos with him. Aboard Kenya Airways, Bobi sat calmly and later in the middle of the flight drowned into deep thoughts perhaps wondering what was awaiting when the plane touched down.
The writings were already on the wall, the government had banned public gathering and warned against turning out for Bobi's grand reception which had been scheduled from the Entebbe airport.
Bobi Wine's brother was arrested earlier this morning while making preparations for the welcoming of his brother. Police had also camped at various homes of leading opposition leaders stopping them from leaving to mobilize grounds for receiving Bobi Wine.
When the plane touched down in Entebbe, Bobi seemed uneasy perhaps the reality was hitting him that nothing had changed as the military had taken over the airport as if it was a high profile terrorist landing. The military was literally on the run way. The plane carrying Bobi was even taken to the far end of the airport where the military was waiting.
As soon as he got off the plane, he was met by army officials who first greeted him before turning into their custom beastly mode, bundling him into an awaiting military van and driving him away to unknown destination. Press was totally blocked and passengers were restricted from filming anything. Those found had their phones confiscated and photos deleted. We're however, the Kenya Insights so we had our ways.
---
Kenya Insights allows guest blogging, if you want to be published on Kenya's most authoritative and accurate blog, have an expose, news, story angles, human interest stories, drop us an email on

[email protected]

or via Telegram
---