Sensing Betrayal, Ruto Rises To The Occasion Against Uhuru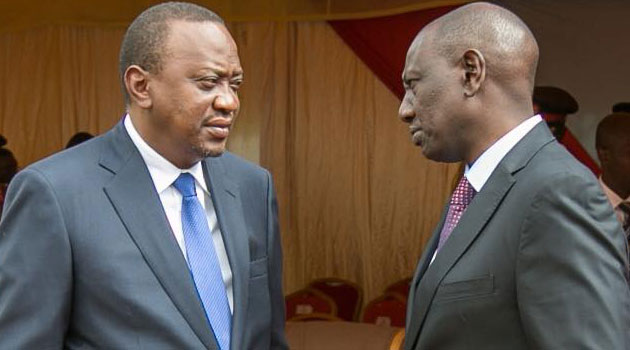 Having been the longest-serving Kenyan VP, and a close friend of the then President Moi, Prof. George Saitoti had been secretly gunning for the presidency. He had thought his loyalty to the totalitarian leader had earned him the consideration and that he would easily endorse him as Moi went to retirement. The shock on him, Moi planned a marriage with Raila and had Uhuru Kenyatta in his mind as his preferred heir to the throne.
The reality would hit Saitoti later in at Kasarani where the disappointed and furious VP when he realised his dreams had been shattered, took to the microphone at the Kasarani and made his now most famous political speech: "I know there are many of you who wanted me to contest, is that not so?" he asked the delegates. "There come (sic) a time when the nation is more important than an individual…but one day I will be proved right."
By working outside the Rift Valley elite, Prof Saitoti naively thought he could marshal support and that, as the vice-president, his appointment to a senior party position was a given. What Prof Saitoti did not know, however, was that his fall had been choreographed at State House by some key Rift Valley elite and erstwhile associates.
Another person who was to fall with him was then Kanu Secretary-General Joseph Kamotho, whose position was to be taken by Mr. Odinga. Neither got the wind of what lay ahead. It was a few months to the Kanu presidential nominations and Raila thought this would be his crowning moment if he combined the Kanu block of votes with the ones in Nyanza — a dangerous gamble. Pundits say the problem with Saitoti was that he had very few confidantes. That day, he was horrified to find out that his name was not in the line-up.
He walked over to Mr. Moi and, according to multiple sources, complained loudly about it. It was the first time that many of his friends had seen him complain bitterly. But Moi dismissed him with: "Kimya (shut up!) Professor, if your name is not on the list, it is not there." Saitoti left a hurt man and felt betrayed by the person (Moi) and people (presumed friends) he least expected.
Politics and betrayal go in hand as they say it is nothing personal just business. When Raila and Kibaki signed a memorandum of understanding for Kibaki to serve only one term and leave for Raila, we all bought it until Kibaki threw his 'friend' under the bus and ran for a second term. Closer is the shortest deal in political history when Uhuru endorsed Mudavadi for the presidency only to withdraw it hours later.
With these realities that can't be ignored, the rather glamorous marriage between Uhuru and Ruto couldn't be as glittering after all. Ruto's Friends Fear Uhuru Stab In The Back. However, this is not something new, many of Central politicians have been low-key speaking about it, Ex-Governor of Kiambu even publicly said Kikuyus will reconsider their support to Ruto after 2017.
However, it is not like Samoei one of the Machiavellian politicians of these times is completely aware of silent talks and betrayal schemes. One of his senior aides once told me, "Ruto is not naive he knows all these you're telling me about and has an exit plan God forbid should it get there."
UhuRuto marriage was crafted on circumstances as The two found themselves hinged at The ICC Fulcrum, it has been referred to as The marriage of convenience. The return of Peter Munya to Jubilee has unsettled Rift Valley. Uasin Gishu leaders meeting in a posh hotel yesterday see the hand of Gideon Moi. Some feel that a betrayal would be fate. Now that Ruto tried to impose Buzeki as Governor. Political observers say there's mounting pressure on Uhuru to win the fresh elections. Win or win.
Yet money is low in the camp. And those funding the rerun have conditions attached to their generosity. Whispers in Central Kenya ask, "Who's next to come 2022?" Those who aim to ascend to power wish to cut all links with Gatundu and Moses Kuria. "The man never knows when to shut up! He shall sink alone," they say. Mursik has a sour taste.
In the Rift, there's that tired and run-down feeling. The bread basket of Kenya wants to plough their fields. Continue with the construction of tall buildings in their jewel, Eldoret. They would if
Kenya was not so caught up in the election fever. Ruto's confidantes Murkomen and Duale feel they have sacrificed much to be cut off now.
By now many must have noticed the public display of anger by the President has gone down, instead, Ruto is a walking inferno. According to heavy political intelligence captured by Kenya Insights, Uhuru is continuously growing tired of fights with Raila and considering getting into a coalition government with him if that's what it will take for him to maintain the presidency. During the Supreme Court proceedings, Uhuru through his lawyer told the court he was willing to form a nusu mkate or an inclusive government with Raila. But Ruto can't hear any of that as he knows such a situation would share off the limelight from him just when he needs it most ahead of 2022.
"These people refused to open the IEBC servers for it would expose the rot it holds and in line evaporate the legitimacy of Uhuru, they sacrificed the presidency now you think sacrificing few seats for Raila to calm down would be too much?" One of my sources placed deep in Jubilee posed to me.
Recently, the President bragged about having majority numbers in both houses; Parliament and Senate enough to martial for changes in the constitution. Amongst key considerations is cutting off the term limits from two to lifetime for the presidency. This brought fear and excitement to Ruto at the same time, excitement because it would mean after 2022, he could rule as long as he lives and fears that his partners would take advantage and short change him to a political oblivion.
DP Ruto's Karen home has been a hub of late night meeting with his loyalists mostly from the Rift Valley strategizing on the next move. Ruto we learn has vowed to never allow Jubilee / Raila partnership. It is through the DP's intervention that IEBC CEO, Ezra Chiloba was reinstated and even charged to oversee the August election. The CEO who is said to be largely responsible for bungling the election has already been endorsed by Jubilee to oversee election and NASA rejecting saying there won't be an election until he exists. One doesn't want to think hard on the insistence to retain Chiloba by Ruto.
The DP we learn is going out of his limits to ensure they win the election even though Uhuru has lost confidence, he is on record sensing defeat that they'll impeach President Odinga. Perhaps the clearest indicator of the rift in Jubilee played out recently in public without many noticing it. When Jubilee paid a visit the IEBC, he was only accompanied by his loyalists from Rift Valley and very few from the other side. This was a simple hint of something unusual going on. It is difficult to read any misunderstanding between the two principals given their public display of romance.
Fool me once shame on you. Fool me twice. How tough is tough. The people in Sugoi and Kapsabet's kiosks are wondering. "Kwani nini imefanyikia Samoei Ruto?" "Alikuwa anapigania katiba na haki. Sasa anasema katiba ni mbaya! Maraga ni mbaya!"
This sentiment and the alternative of a Moi and Munya presidency come 2022 has a few old men
smiling.
The young leaders around Ruto feel threatened. They should be. Gideon Moi has the image of a fair man. He is urbane, knows the constitution and loves law and order. Favourable attitudes which arouse admiration in villages and cities. From Kabartonjo to Kericho. Others fear a repeat of history. If it were not for James Kanyotu, George Kariithi and Attorney General Charles Njonjo: Daniel Toroitich Arap Moi would never have been president. And DP
Ruto has few powerful friends.
Oil rises above the water. To DP Ruto's credit, he has risen fast. Too fast. With many pushed aside and stepped on. An I-can-do-all-things attitude. He forgets that you need people. The loyal ones around him see the faint writing on the wall of history. DP Ruto cannot see it at all. They know the Jubilee Treaty is a monstrous lie. Failing in strength and health every day we near 2022.
A dangerous stewardship. Kipchumba Murkomen is the man on the hot seat. Tasked by Rift Valley's leaders to guide the ship, MV Samoei, come 2022 into State House. In reference to Gideon Moi, they warn, "A man may be down but he's never out."
If we're to borrow a leaf from the history then we can say the fire is just getting started. Power is not given but taken, with all factors constant, Ruto must stretch beyond his limits if he aims to capture power. Knowing the man in question, I can tell this battle is just getting started. You ever stayed in a relationship that is completely off and hanging on a string? Both of you having lost the mojo but just hold on to it for the admirals from your friends? You ever chewed a gun till it lost taste but you keep on going just to keep your mouth busy? Well, Ruto and Uhuru might not show any signs of mistrust and displeasure in public, in fact, you'll keep seeing them happily appearing together but keep in mind, behind every smile there's underlining cause. Time will finish this story.
---
Kenya Insights allows guest blogging, if you want to be published on Kenya's most authoritative and accurate blog, have an expose, news, story angles, human interest stories, drop us an email on

[email protected]

or via Telegram
---
Part 2: Why Nairobi Can't Afford To Have A Scandal Ridden Agnes Kagure As Their Deputy Governor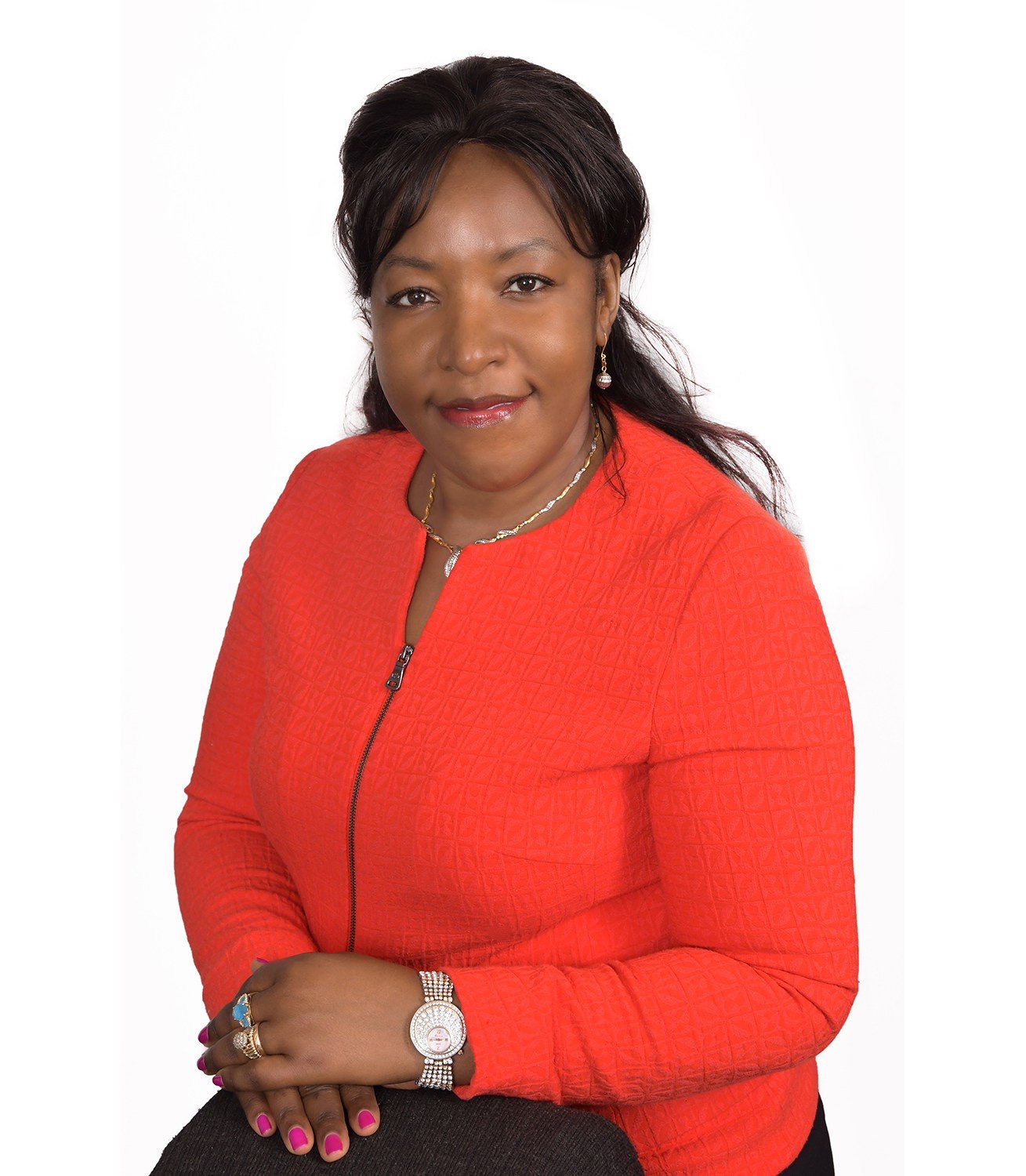 Deputy Governor post is one of those proposed to be scrapped in the referendum due to its irrelevance, it remains a puzzle as to why one Agnes Kagure has been campaigning for this post like it's a matter of life and death.
Another one of those 'business people' with no clear businesses, Kagure has engaged top notch lobbying which I'm told is fronted by existing city cartels and grandfathers in this town determined to place their person at the helm of power to continue milking the county.
Nairobi already made a blunder by electing an incompetent governor and can't afford to double the mess by having a deputy with a heap of scandals on her back while we're here busy raising integrity standards.
Kagure previously, wasn't known to the world but to the land grabbing world, she's a known figure and a feared one. With questionable wealth, Kagure who was close to the late Prof Saitoti can't cut above the bar.
In 2011, Ms Kagure was named in the Top 40 women under 40, an annual list of women who have risen to occupy positions of influence in Kenya before the age of 40, published by the Business Daily.
But the exact reality of how she acquired her wealth is known. Nothing on earth can be hidden. Just like someone who claimed to become a millionaire from selling eggs and chicken, then for sure he or she might have sold chicken worth the ostrich size.
But a case in the backdrop of that fancy profile is a stream of land grabbing cases spread all over Nairobi courts. Prominent one in court is the ownership of a property in Karen estimated to be worth over Sh1B.
She is also in court over another plot in Nairobi's Umoja Inner Core, in which the court has called for a full trial to determine how she bought the property, which is also claimed by one Joel Munene.
However, it is Ms Kariuki's claim that she bought property in Karen from the late Roger Bryan Robson for Sh100 million that has made her the talk of town.
Court records show that Mr Robson's parents left him and his brother, Michael, properties in the name of Plovers Haunt Ltd.
But the formalities of transferring the company shares from parents to sons was never carried out, according to Guy Spencer Elms, the lawyer appointed by Mr Robson as executor of his will.
In his 1997 will, Robson left his estate to relatives and charitable organisations in Kenya involved in the environment, wildlife, health and education.
His main asset was a 5.2-acre property on Ushirika Road, Karen, and a half-acre plot with flats on it next to the Nairobi Hospital.
The property is estimated to be worth about Sh1B
While Mr Elms, wanted to pass the Sh1B estate to the Kenya Wildlife Service and the Kenya Forestry Service, Ms Kariuki is one of the individuals who have emerged as the owners of the property, having bought it from Roger Robson.
Last year, the Director of Public Prosecutions wanted to prosecute Elms for forgery in relation to the Upper Hill and Karen land but the National Land Commission said it did not find any forgery in the documents. It's being established that it was Kagure involved and masterminded this land fraud.
Kagure's pretence business struggles are as predictable as the shortcuts she presides over. Tedious, mind-numbing monotony that only the most rose-tinted of the Nairobi brigade should be able to stomach by now in an era of corruption. She is no better person to deliver in Nairobi.
A pathetic figure on the present day capped a hellish week and should seal the deal idiom that Agnes surely doesn't deserve the nairobi deity seat because of her unexplained character. (Agnes to date can not explain the wealth in Langata, the grabbed land in Roysambu and some premises believed to be acquired by corrupt means.)
Kagure's acolytes refuse to countenance the idea the unexplained wealth woman is yesterday's woman typified by a life of what can be termed as silent killer cartels, yet she's offering nothing to suggest she can recapture former glory of Nairobi City. This can be termed a static political game from an analogue manager in a digital age.
The well connected Kagure has been spotted with a former CS Lands and she has bragged to have funded the election of a jubilee governor but her KRA records, the Co-operative Bank account details she gave to the firearms bureau don't show any sign of such wealth.
From 2004 until 2015, there is no record of Agnes Kagure ever having filed any returns with KRA. Evidence that she started filing returns appears in 2016. The returns are self-assessment. She seems to have rental houses and, from her monthly rental collection, is legally bound by law to submit 10% in tax. Between January 2015 and December 2017, Agnes had paid a total of Ksh 127,198.00 in taxes.
On 22nd September 2016, Agnes Kagure Kariuki applied to the firearms licensing board, seeking to obtain a firearm for her protection, and listed the following businesses in her application:
1. Antonio's grill,
2. Dynamic Mini Mart
3. Consolota Pharmacy
4. Universal Nautical Ltd.
The companies mentioned exist under a questionable and suspicious nature.
1. Antonio's Grill – A search in the registrar of companies reveals that Antonio's grill is not a company but a business name.
2. Dynamic Mini Mart – No records exist at either the Registrar of Companies or Kenya Revenue Authority.
3. Consolota Pharmacy – No records appear in either the Registrar of Companies or Kenya Revenue Authority.
4. Universal Nautical Ltd. – Company was registered in 2012 but hasn't filed any returns since its registration.
Kagure has engaged high voltage PR drive to cleanse her image which is soiled. Nairobi sits st the heart of Kenya's economy and is not a ground for scams of the city to come pitch their terror cell in the pretense of leadership. Nairobi deserves a leadership with integrity beyond reproach, Kagure is below the barrel bottom.
We continue to unmask Kagure as the series moves to Part3…. of you have any info and tips or stories on this email me now ([email protected])
---
Kenya Insights allows guest blogging, if you want to be published on Kenya's most authoritative and accurate blog, have an expose, news, story angles, human interest stories, drop us an email on

[email protected]

or via Telegram
---
Ruto Will Never Be The President Of Kenya Says Uhuru's Allied Tony Gachoka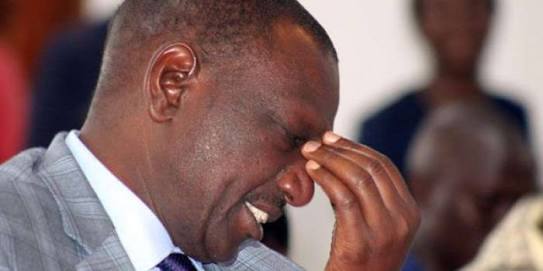 Tony Gachoka is not a name that needs introduction, the former aide to Raila Odinga and a proclaimed strategist in the political sphere with heavy alligment to the President whom he campaigned for in the last election is back shooting from the top.
As political realignments continues to take shape everyday ahead of 2022, the strategist who comes from the President's community and known for not holding back his fire has opened a debate that has been in the oven for time.
Borrowing from his own words that he used on Raila Odinga during the 2013 elections, Gachoka has sensationally said that Ruto will never be a President, "William Ruto will never be President of Kenya says Tony Gachoka. Tune to TV stations near you soon. Ruto stop cheating our people since Uhuru hasn't said it I will." Gachoka acclaimed on his Twitter page.
Gachoka seems to have been irked by MP Moses Kuria who made a drunk TV appearance on Citizen TV last night blowing trumpet for the Deputy President. Tony described Kuria as a 'an idiot, fool, ass, halfwit, nincompoop, blockhead, dunce, dolt, ignoramus, cretin, imbecile, dullard, moron, simpleton, clod.'
Gachoka is not the first figure from the President's community to make such claims, former Kiambu Governor William Kabogo was vocal about the community not backing the DP come 2022 claims that put him at par with Ruto and attributed to his unsuccessful bid to recapture the seat that was taken over by Waititu.
There have been murmurs in the political corridors that the royal community could be reconsidering their support for Ruto who's seen as a threat and unfriendly by the Kikuyu elites who're determined to have a president they're comfortable with to protect their empires.
Many read the handshake between President Uhuru and Raila Odinga as a divorce letter with the DP who apparently was opposed to the idea and was excluded in its formulation. Things between the two government principals haven't been the same lately even though they put happy faces in public. Keen observers have noticed the cut of PDA that the two displayed in their first term.
It remains uncertain if the Kikuyu community if not the elites will support DP Ruto according to the MOU that he had with the President. If this doesn't happen then it will be a reincarnation of Kibaki-Raila pact that was never honored and Raila found himself in the cold. Only time can tell and the smokes signs can't be ignored.
---
Kenya Insights allows guest blogging, if you want to be published on Kenya's most authoritative and accurate blog, have an expose, news, story angles, human interest stories, drop us an email on

[email protected]

or via Telegram
---
AISLES OF POWER: Referendum, the constitutional arithmetic to cling onto power.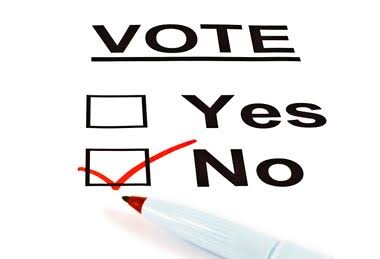 The leaders who catalysed the liberation of Africa from colonial power majority have up-to-date declined to vamoose power. An incumbent can willingly jeopardise a country into pandemonium just to secure his/her position and demand for much more 'adequate' time to rule and dictate due to biasness and 'The big man' syndrome.
Exit of African leaders from power can be categorised into two:
Normal- Constitutional means
Abnormal- Unconstitutional means
Normal means have been through Voluntary resignation, Natural death and Loosing an election. Abnormal means have been through Civil wars(coup) and Assassination.
Research shows three quarter of Incumbents who left power in the 1990s-1970s was through coup, assassination or violent overthrow but apparently wheeled by Constitutional term limits.
Before 1990 when Term limit law came to effect, African leaders exit power at their pleasure, but now at a time and way dictated by the constitutional rules and set up. Incumbents being hit by Age limit are calling for Age Limit discard referendum while those hit by Term limit are calling for Term limit discard referendum. Unfortunately, all those that have called for these exercises have all won, many due to power from the depth of the pocket and power from the bullet.
Elections in Africa have lost importance in terms of credibility, fairness and freeness and by leaders overturning constitutional term service limits on their favour to overrule.
~Recently, Uganda's long time President Yoweri Museveni assented a bill into law regarding scrapping off of Presidential term limit in his favour and which will make him lawfully seek reelection. This decision was seconded by Constitutional court of Uganda judges who ruled in Museveni's favour in ration 4:1.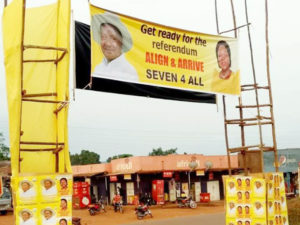 Museveni was quoted saying before, "I'm only one whose language is understood in Washington where Uganda gets funds to promote rural electrification"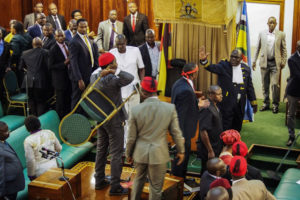 ~Democratic Republic of Congo(DRC ) is at war by herself. Democracy can't be prevailed where the leaders themselves are antidemocratic. The ongoing crisis is attempted coup to remove President Joseph Kabila out power whose term was to end 2016 and elections to be held in November that year. He decided to manipulate the constitution and rescheduled election to 2018. From the records, 5.4 million people have lost their lives in this civil war since 1998.
~In Burundi Pierre Nkurunziza caused attempted coup  when the opposition took action upon themselves to defend the law. Tricks by him to manipulating the constitution in his favour to rerun for third term after claiming that 90% of the population supports his bid and governance.
He argued that he was elected by parliament in his first time and not by the people and in line for a second directly elected term. After the successful manipulation, he was set to rule till 2034 but have promised to step down in 2020. Human Rights Watch said that more than 15 Burundians were killed and women were raped during referendum campaign and  he ran for a third term that's in 2015 and went on to win in a bloody political conflict that left over 1,200 Burundians killed. Four hundred thousand more fled the country.
~In 2016, Paul Kagame also manipulated the constitution in claim of responding to the voice of the people, a decision which caused unrest and instability from opposition and economy respectively. It favours him to rule until 2034.
~In 2001 Zambia's President Chiloba attempted to manipulate the constitution for the same selfish reason but was halted by Civil society who held a massive campaign against his decision.
~Congo Brazzaville, Dennis Sassou Nguesso won referendum on constitutional amendment to scrap of Presidential term limit in 2015 and got reelected again in 2016
Power addicts manipulating the law to favour their interests forgets power lies in the hands of the people who can squeeze them to dehydration and render them casualties.
Perhaps unclear position or state at which when a president retire they will be in. These worries are possible causal reasons for clinging onto power.
---
Kenya Insights allows guest blogging, if you want to be published on Kenya's most authoritative and accurate blog, have an expose, news, story angles, human interest stories, drop us an email on

[email protected]

or via Telegram
---