Kenya: Restaurants Re-Opening, Good For The Economy, Disastrous For The Health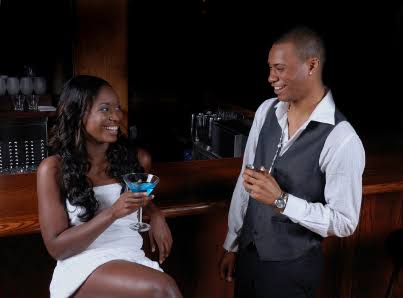 Government of Kenya has opened up the space for restaurants to keep running and here's a bait for disaster. With community transmissions ongoing, I think this is a disastrous way to deal with the virus. We're basically courting the worst. Here's a comparison of two countries in Europe that could make sense. I'll brake it down.
Sweden and Denmark both had relatively mild flu seasons this winter, with fewer people dying compared to recent years. Then COVID-19 struck, and the neighbouring countries adopted very different strategies.
While the Danes were among the first in Europe to go into lockdown, Sweden opted for the herd immunity approach, making it one of the few advanced economies in the world to do so. There was no strict lockdown, and social distancing was recommended but not dictated.
A visiting ban at care homes was introduced at the beginning of April to protect the elderly, gatherings of more than 50 people were prohibited, and universities and colleges were recommended to offer remote learning.
But otherwise, life carries on essentially unchanged: Most schools, restaurants, bars, clubs, and gyms are open, and people are practising social distancing.
A lot has been said and written about Sweden's strategy. Its outlier status has been met with horror by some, curiosity by most, and applause by those pressing their own governments to lift restrictions that are having a destructive effect on economies and societies. With the leaders of the UK, the US, and other countries under increasing pressure to scale back their lockdowns, the question of whether Sweden's approach is working is of international concern.
UK, initially, admitted to adopting the herd immunity approach, even though they withdrew stand, things on the ground tell a different story.
Kenya, officially, has minimal cases and while the economically fragile country just like rest continue to juggle and do a lot of guesswork, some measures seem to go off the rail. As we speak, Kenya has been under a lengthened curfew and restricted movements. It seem to be going well given the reported numbers of Covid-19 scenarios but caution is being sidelined.
Given the partial lockdown, bars and restaurants including many businesses have remained closed, the suffocated system is now easing and opening up for a smooth flow. The government has decided to reopen restaurants, in their defense, the state says that this will provide Kenyans who work there a chance to earn a living and allow for Kenyans to get a meal.
This makes a logical sense. Africa unlike the western, can't sustain a citizen's welfare stimulus plan. We're too poor for this. Lockdown can't work for us. But now with the virus, which is the right way to go?
Now the government is saying all the restaurants will have to adhere to the set requirements of testing the staff and screening of all customers. This is a realistically impossible decision to stop further spread and here's why.
Restaurant staffs will actively mingle with both customers and others outside the premises even after the tests. They'll receive all type of customers all through, the temperature screening has been proven not to be 100% effective as some infected person can manage up slip through, mostly the asymptotic.
Not unless the Kenyan government is silently embracing the herd immunity approach whereby basing hopes on under 4% mortality, many will develop antibodies and survive the virus. This will however come at the expense of losing many lives. This again is not the official position or insinuation but rather an opinion.
Model that has been effective in other countries who've managed to contain the virus is testing and isolating. The nature of the virus is just that, cut contacts.
Still on Sweden that has allowed citizens to mingle with loosened rules, it has recorded its deadliest week this century after 2,505 people died in a seven-day period earlier this month.
Kenya is faced with yet another problem, dancing with the devil, the country ceased movements outside flagged counties but allowed trucks to move. Now over 80% of cases that have been tested positive in Uganda are of truck drivers from Kenya and Tanzania.
Kenya has since started mass testing of the drivers at the border in Malaba and here's where the trouble brews. There has been a reported traffic snarl up that has got drivers waiting for testing and clearance for upto 3 days. During this time and with a traffic that extends to almost 40KMs touching Bungoma, the drivers have actively been in contact with the locals.
Lack of proper coordination would see possible transmissions with the locals. There should be zero contacts between the drivers and locals but that's logistically impossible with drivers stuck on the road for three days. This why I say, dancing with the devil.
Kenya and Africa even if we get billions in donations, the healthcare systems are so poor to stand, in fact, Covid19 has disapproved and overwhelmed even the best of the best systems like Italy.
Kenya with a population of approximately 48M has not done even enough tests to tell a tough estimate of virus spread but were helpless. No wonder some are saying it's now between us and God.
---
Kenya Insights allows guest blogging, if you want to be published on Kenya's most authoritative and accurate blog, have an expose, news TIPS, story angles, human interest stories, drop us an email on

[email protected]

or via Telegram
---