AKINYI: Broke Njoki Chege Lacks Every Authority To Attack Donald Kipkorir Over His Flashy Lifestyle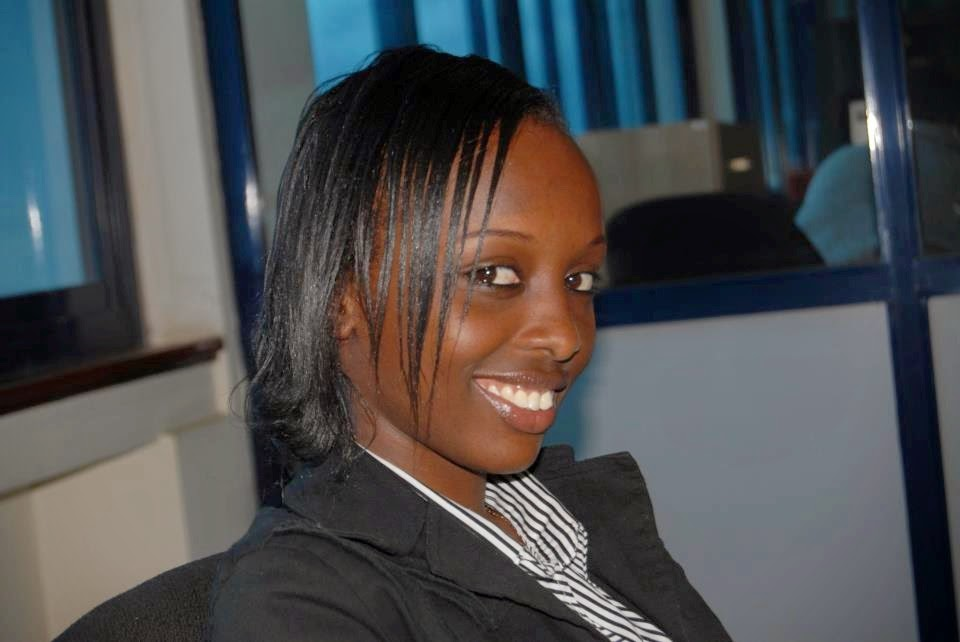 By Bel Akinyi
So, an already forgotten once glorified Ctrl+C + Ctrl+V desktop pseudo-journalist Njoki Paste Chege finally found something to talk about and pick up her garbage career from the dumpsite by attacking Lawyer Donald Kipkorir. How could she? I mean how? We all know the answer…No need to answer! The other day, she was caught plagiarising an article from the Harvard Business Review journal for her City Girl column.
Njoki Paste Chege who has problems with everything from blue Subarus to smoking shisha to women with dreadlocks, everything you can think of she hates. The epitome of hypocrisy and irony is when the charlatan Chege says nobody cares about what Donald owns, but this is the same playing mantis built like writer who has been attacking Blue Subaru owners throughout her writings. Did she block her brains with yesternight's ugali when writing not to realise she was exposing her bunk?
Njoki is a typical bile field Kenyan, who would rather see you languish in poverty than watch you flourish, what's wrong with a man being proud and enjoying his wealth the way he wishes. Being someone I know, Njoki can't attack a billionaire with her KSh.50,000 monthly salary that she has to lease whatever she has between her legs to survive in the high cost of living Nairobi. Like Chris Browns say in a song you can't hate outside the club when you can't even get in.
Human beings again are psychologically programmed to view things from a negative side. Research has shown that hip hop videos graced with flashy cars, heaps of bank notes, nude women have impacted the society such that most want to emulate the lifestyle. Motivated many to work harder or hustle in another language to attain the lifestyle they watch on TV.
There is a good number of people who are motivated to become better and work harder to be as good as Kipkorir. That's the flip side that nobody is focussing on. The flashy show the lawyer is putting up on the web should be used as a motivation to the young people who aspire to be better. You work harder make more money you'll sit back and enjoy. You do nothing, and you'll keep being bitter at those who dared to try and made it, you'll be left sitting your bones behind desktops jotting bile laced with envy articles slamming people who spend your monthly salary just to ignite their cars.
Let everyone spend their cash whichever way they wish as long as they don't cause civil war. I'd care less if Kipkorir decided to buy the moon with his money. And let's be honest, Njoki is just chewing her heart out only because she's not in the league you know. Why she's attacking Lilian Muli and the rest, if Donald offered her a lift on the posh car, Njoki would jump on it faster than a Makanga hiking a bus moving at 120KM/H. You hate because you're off the circle.
Talking about marriage, your hairline is almost reaching menopause and still no signs of getting married. As you still enjoy your youth getting mauled by everything, know that age is catching up.
I've Deliberately used gratuitous rather unnecessary jargon in this article to sound intelligent the same thing your gal Copy Paste Chege does haha.
And before I sign off, tell me any sane woman who doesn't love cars that Njoki Chege hates so much. I'm starting to think we're looking at a man in a dress so next time you write your trifling articles make sure you tuck in your testicles, they're showing hun. Donald can flash everything including his oesophagus. We don't care, it's his life, live yours too.
Bel Akinyi is a political science student at Melbourne University, Australia and a vocal social media contributor on matters Kenya
Twitter: @BelAkinyii
Disclaimer: This article expresses the author's opinion only. The views and opinions expressed here do not necessarily represent those of Kenya Insights or its Editors. We welcome opinion and views on topical issues. Email:[email protected]
---
Kenya Insights allows guest blogging, if you want to be published on Kenya's most authoritative and accurate blog, have an expose, news TIPS, story angles, human interest stories, drop us an email on

[email protected]

or via Telegram
---