The Wolves Of Umoja: How West African Sex Pests Are Abusing Nairobi Women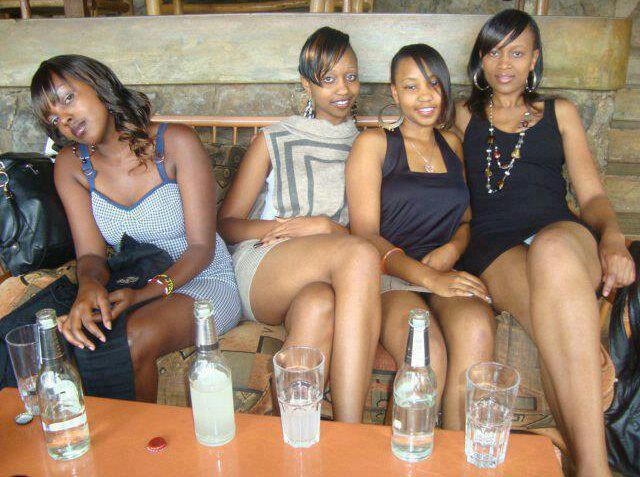 The obsession of Nairobi women to the Naija Men is only comparable to uncontrollable love for Ingokho amongst our Luhya brothers. The notion that the fellas from West are monied and romantic is just but that, a notion. Most of the times, it's a fallacy, a wet dream
A distressed fan contacted Kenya Insights, a week ago to highlight her monstrosity ordeal she went through the hands of the Naija brodas. These ladies blinded with the fancy lifestyle and hunting instincts for money will go to towering heights just to win the fake it till you make it fellas.
There are Instagram-filtered pictures and then the Oga brodas, and it's never what it seems like when the reality smacks you in the face. For confidentiality purposes, we shall call her Miss X, she frequents Hornbill, the famous club in Umoja estate, Eastlands part of Nairobi where skimpily dressed ladies flock with the hope of luring a 'rich' brother into their honey jar.
Wolves or Mafisi as it's the referral in the streets, too put up their best acts, dressing, cologne, buying most expensive drinks and what have you. It's a hunting ground for both species.
On this particular Friday night, Miss X had her lucky day or she thought so and thought to herself 'I just hit a lotto' or maybe Pambazuka jackpot, what's with all these betting companies everywhere like mitumba? Back to the point.
Miss X was treated to the drinks of her choice, expected of ladies who drink Kibao with their friends behind scenes, eat githeri sukuma wiki at home but will swear they only eat pizza, chinekee! So Miss X doesn't go for the obvious knickers dropper, Guarana, instead, single malt whisky. 'No problem baby, you can order everything, in fact, you can even take di whole bar and drink it,moni isn't di problem Nah " I swear I could hear him say that miles away.
People who were strangers minutes ago were now turned decades lovers, getting high and high, they danced and ground each other as tight as the brake pads in a steeply ground. After the drinks, it's home, fellas you know the drill right? So the newly met lovers leave the club and yes they're not catching a cab but hiking on their ride.
Like a cow taken to the butchery, Miss X showered with honey manenoz slides herself into the car with his 'investment' going home to seal their contract. Unknown to her, the happy moments were over, and terror awaited her. "It was all good until we got to his house, I was shocked and terrified to death, in his house there were five other heavily built men, they were staying together, being the only woman I felt being in danger." She narrates to Kenya Insights.
"This one is fine than that one last night broda, we're gonna have a good evening," said one of the five men. Contrary to her thoughts that she was only coming to be with the Prince Charming alone, it was a whole pack of wolves plotting to have a piece of her. She attempted to scream but was threatened. They ran a train on her, rather took turns raping her severally.
Numerous alike cases have been heard of, but many of these ladies are too ashamed to speak out instead they die with shame inside as the wolves continue to prowl on unsuspecting preys. They can't even report to the police for the fear of slut shaming. Kenya Insights has established that this barbarous scheme has been in play for a time now and the most notorious instigators, the West Africa foreigners living in the semi-middle-class estates.
On to a ranting phase, it's inexcusable and with strongest terms possible horrific and perverting acts by these swindlers must be doomed. Ladies need just to take a damn chill pill on this Oga brodas craze, just because one has Naija accent doesn't replicate to his pockets depths. Most of these guys are shams, faking lifestyles, can't even afford to pay Sh.20,000 rent so they group and stay in one house, ten people as if it's a refugee camp.
None of these guys if not 1:10 isolated cases that they live one person in a house, they're always in packs like PK. It's known worldwide not just a theory that most of the Nigerian guys engage in fraudulent activities, and they come second in cyber crime after China. You know of the Yahoo boys, sending emails to preys how they have millions of dollars stashed wherever, play along and get conned.
Drugs. Most of them living in Kenya don't have any formal job but always doing 'business', no sugarcoating, most and not all, do dirty business deals.
Many ladies have been duped into their drug selling syndicate, many Kenyan women with the thirst for quick cash have fallen to their traps, facilitating drug peddling, ending up in jail. Most recently a socialite by the name Pesh, who filled the internet with her bare humongous posterior pictures and stash of banknotes, flashy lifestyle, was arrested in Ghana and in jail for drugs trafficking. She was caught, she had been recruited in.
The immoral breed of celebrities so called socialites or glorified prostitutes as some call them are being financed by drugs money according to underworld sources, most of them deal with the syndicate either directly or indirectly. But all these besides the point, ladies put your house in order, Fort Jesus wasn't built in a day.
Life's about taking risks but don't take too much risk in this line. Most of the West Africa guys living in Eastlands are plain broke, keep that in mind, and the rich ones are with their counterparts in Runda. They're parasitic or romantic as you prefer to call them, will help you unstrap your bra when you get home even wash your lungs to have you at their mercy. The wolves of Umoja and Eastlands advances to their unending preys.
---
Kenya Insights allows guest blogging, if you want to be published on Kenya's most authoritative and accurate blog, have an expose, news TIPS, story angles, human interest stories, drop us an email on

[email protected]

or via Telegram
---