Siddharth Chatterjee: UN's Man of Honour or Disgrace To Kenya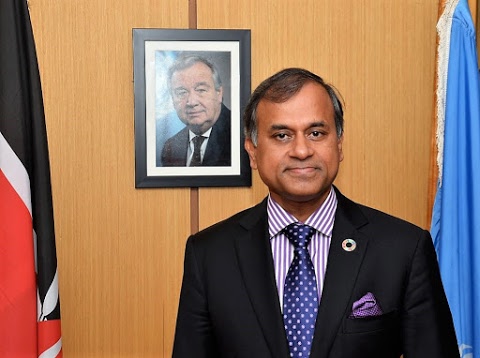 A job with the UN remains one of the prestigious opportunities many people look up to but humanitarian work is not a walk in the sandy beaches as Sid would later come to learn in life. The oomph and the glamour that the organization beams is just a painting but not really what's inside. As for Siddharth whose name I keep bitting my lips struggling to pronounce and the UN Resident Coordinator in Kenya, the math is more complicated. He's the face of UN in Kenya, the backstops with him. As the head, he gets the balloons and stones which puts him in a position that only those fitted with crocodile skin can survive through.
Recently, UN Social 500, an in-house indexing platform ranked Sid at number 5 globally amongst UN employees globally actively using social media to champion for social good. This brings me to the main point of this article. Kenya is just coming from a lengthened period of ruthless politics that did not only end in election nullification, injuries and loss of lives but the reputation and characters of many people were left bruised as collateral damage in a highly ethnic country.
Kenya is exceptionally polarized with a sizeable tolerance to dissenting opinions, it is this factor that voting is predominantly tuned along tribal divisions. On the 8th of August, the general election was held but the presidential election that gave Uhuru Kenyatta the upper hand would later be nullified by the supreme court on the 1st of September and a fresh election would later happen in three months.
During this period, the international community including the envoys, observers, and organizations such as UN came under fierce criticism especially from the opposition NASA coalition accusing them of conspiring to rig in and endorse a fraudulent election of Uhuru Kenyatta. This was fueled by the speedy endorsement of the contested election by a majority of the western representatives. Many would be left on the focus radar and that's where I picked up the story of Siddharth.
Through UNDP which is a partner and a funder of IEBC, the UN was accused of meddling in the election in an alleged move to favor the re-election of Uhuru Kenyatta. In the crossfire, Ms. Sheila Ngatia the Assistant Country Director in UNDP Kenya, became a target of a vicious social media campaign of claims that her father is Mr. Fred Ngatia, President Kenyatta's lawyer join to the conspiracy dots that she was working in favor of Uhuru, but when Kenya Insights later did a background check on the rumours on social media, we found out that Sheila's father passed away 10 years ago and had no relations with the President's lawyer.
However, the onslaught impugning the motives of the head of the UN Country Team in Kenya Mr. Siddharth Chatterjee didn't stop but instead opened. His relationship with Jubilee government would specifically be scrutinized and a curious case of his close ties with Ambassador Amina who by then was looking for the top AU seat came into focus. He was accused of lobbying for her in a move that compromised the UN's independence and nonpartisan stands.
Kenya Insights had an interview with Sid an on this particular issue of lobbying for Amina which he vehemently denies. In his defense, he wouldn't have taken a compromising position, "I as a UN staff have no influence to lobby anyone for a political position like the AU. Besides not only does it go against the principles of the UN  but contradicts all the values I uphold. I was specially invited to go to Addis to discuss the Kenya Ethiopia Cross-border programme, which has the potential of transforming peace, security and human development for the good. The President of Kenya and the Prime Minister of Ethiopia take this programme very seriously. . Ambassador Amina Mohamed and former Foreign Minster of Ethiopia Dr Tedros signed the MOU and wrote a joint OP-ED about this fascinating initiative. Kenya and Ethiopia: A cross-border initiative to advance peace and development.."The programme that was to foster tranquillity along the border for development was a brain of the two governments in partnership with the IGAD and the UN.
For many, the existence of Sid became a reality after the August Election, that's when he started hitting the social media waves. We track back the talk from Matthew Russel who's a UN HQ's based blogger. He opened a case and pushed it to Kenya's blogosphere on on dishonest Sid was at his work, in fact, it is through him that we came to know that the coordinator was a son-in-law to the former Sec Gen, Ban Ki-Moon, Matthew insists Sid's appointment was not based on merits but influenced based on nepotism n his relationship with Moon, a claim that Sid himself laughs off.  "I met my wife in 2004 in Sudan during the Darfur crisis and married in 2006. This is well before Mr. Ban became the United Nations Secretary-General. In fact I joined the UN in 1997(10 years before Mr Ban and rose from an IFLD 4 in Bosnia to a P-5 in Somalia by November 2004." An article to clarify this was published by Forbes –  Misread Nepotism At The U.N.: Why Siddharth Chatterjee's Well-Earned Appointment Requires Explanation
Sid believes that he's a target of fake news championed by the UN based controversial blogger, "Mr. Matthew Russell Lee, who runs a blog called Inner City Press. Over the last 10 years, he has repeatedly published malicious, false and libelous allegations against me. This started in 2007 and continues to date." He said.
"As regards my appointment as the UN Resident Coordinator to Kenya, perhaps a bit of background may help. Every Resident Coordinator has to pass a UN Resident Coordinator Assessment. Failure rates at the assessment are quite high. A private human resources company from Canada undertook the assessment during my time. I passed the assessment in 2008 and was proposed by UNICEF (the agency I served with) to become the UN Resident Coordinator to Namibia in 2009. I declined that job because of my personal situation" Sid explains.
He continues, "Just to clarify, I was invited to apply by UNDP for this role. Following that I got the support of UNFPA (I was the UNFPA Representative to Kenya) to do so, I applied for the UN Resident Coordinator role to Kenya in 2016. Again I went through a selection process called the Inter-Agency Appointments Panel and was shortlisted. Regardless of the decision being taken, the final decision rests with the Government of the country where an RC is being proposed to."
Blogger Cyprian Nyakundi who has made a name out of controversy dwelling on fraud cases and accountability advocacy, accused the coordinator on his blog that he got together with John Kerry and Tony Blair to rig the elections in favor of Jubilee and that he profited from Kenya's SGR project. We've however established that neither UNDP nor the UN had nothing to do with this project. Sid terms the allegations as "outrageous and malicious statements. This is not just absurd but totally fake news."
For a soldier who later turned on his career to become a humanitarian and a development enthusiast, Sid holds a strong belief that Kenya is a beacon of hope regardless of the intrigues and turmoil it undergoes.
Mohamed Guleid, former Deputy Governor testifies
Mr. Chatterjee for having been at the forefront personally in the struggle for empowering those usually on the fringes of social and economic agenda, including women and girls, as well as the youth.
Kenya Insights sought to know what is the motivational factor behind Sid despite being a target of negative publicity, especially on social media, " I am the face of UNDP so it is easy to attack me. The fake news got propagated after the elections. I can take the attacks but will stand in between when it comes to my staff. The safety, security and reputation of my staff is paramount and non-negotiable. I will go to the end of the earth to defend them " He said. "The man from Inner City Press reached out to others who are perhaps more gullible. As you can see he has an obsessed mind. He has the facts but is nudged on by vested interests."  He adds. " I have responded to his allegations but my response is difficult to find. So here it is: https://siddharthchatterjee-wws.blogspot.co.ke/2017/02/siddharth-chatterjees-response-to-mr.html"
As for the motivational factors, Mr. Chatterjee told Kenya Insights, "My father was a refugee from East Pakistan now Bangladesh. I have seen first hand on what displacements does to families and how it impoverishes them. I feel for people that are displaced by conflicts of natural disasters."
"I have a personal mission to champion the rights of women and girls because I have seen how this half of humanity has been treated and what harm that is bringing to our societies. As a young officer in the Indian Special Forces, at the front lines of combat in counterinsurgency environments, I have seen how brutal and savage all parties to the conflict become. Again I have seen this in my work at the UN posted in Iraq, South Sudan, Darfur, and Somalia." He continues.
"The years I spent in fragile environments will always remain a poignant reminder of the disparate harm that women are predisposed to whenever one form or other of humanitarian crisis arises. Some were victims of rape and torture, others were widowed at young ages, their husbands murdered or kidnapped. I have seen how rape is used as a weapon in conflicts. I have seen children as young as 5 being recruited as child soldiers. In many of the countries I have worked in, disease outbreaks, lack of water and sanitation were the order of the day. Reproductive health services, including midwifery outreach services, antenatal care, management of prenatal complications and sexually transmitted diseases including HIV/AIDS were not readily available in conflict regions. These problems had particularly harsh consequences among women and children. I believe that access to quality health care must be a fundamental and nonnegotiable human right." He concludes.
Sid who runs to work regularly and most Sundays does a 21KMs half marathon, wraps up our talk which is basically a right of reply to accusations flying around he quotes Rev. Charles Haddon Spurgeon, "If you want the truth to go around the world you must hire an express train to pull it; but if you want a lie to go around the world, it will fly; it is light as a feather and a breath will carry it."
---
Kenya Insights allows guest blogging, if you want to be published on Kenya's most authoritative and accurate blog, have an expose, news, story angles, human interest stories, drop us an email on

[email protected]

or via Telegram
---
Shadowy Billionaire Humphrey Kariuki Is On The Run Over Sh3Billion Monthly Tax Evasion And Massive Fraud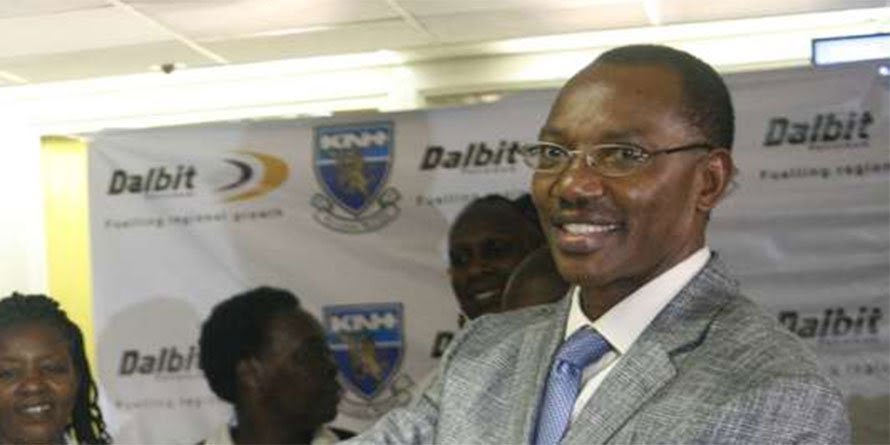 Kenya's leading alcoholic spirits manufacturer Africa Spirits Limited (ASL) is on the spot following a raid conducted by DCI and Kenya Revenue Authority officers. The joint raid that was conducted at the company's factory in Thika was headed by the head of Flying Squad Musa Yego in conjunction with senior officials from KRA.
Investigators from KRA and DCI during the raid seized around 21 million counterfeit excise stamps and 312,000 litres of suspected illicit ethanol with an estimated tax potential of Sh. 3billion monthly at Africa Spirits factory in Thika, in an operation that commenced on 31st January 2019.
Yego said they conducted the raid following a tip-off. He added they were also investigating possibility of production of sub-standard alcohol in the factory. "We have arrested three employees who would be arraigned in court. We are also looking for the owner of the company," said Yego. Ann Iringu a deputy commissioner at KRA said the raid was geared towards fighting illicit trade. Iringu said they were also investigating to see if the company conforms to taxation laws.
She added they had also confiscated some of KRA stamps."We will also carry out investigations to ascertain if ethanol that has been confiscated here is illicit and if alcohol production going on in the factory is illegal," said Ms Ngugi. The KRA official said ongoing investigations which will take about a week will reveal if the company has been evading tax and to what extent. She appealed to KRA officials at the country's border points to be vigilant in order to ensure no illegal goods get access to the Kenyan market.
Established in 2004, African Sprit Limited has been instrumental in shaping the local alcohol beverage market, with its brands leading various segments of Brandy, Gin and Vodka.
Some of it products include Legend Gold Brandy, Blue moon Vodka, Blue Moon Vodka flavors (Apple, Mango & Ginger), Gypsy King Gin and The Furaha Range among others.
African Spirit Limited is owned by shadowy Billionaire Humphrey Kariuki who has been implicated in other scandals including drug trafficking even though the courts recently cleared his name of the accusations. Kariuki who co owns empire with Harun Mwau are said to be falling apart after a 40 year partnership.
The two were named in the drug cartel. Amongst their known businesses includes The Hub an upmarket mall in Karen, Mount Kenya Safari Club In Nanyuki, Wines of the world amongst many others that we shall mention in our subsequent series in exposing a long history of fraud including Kariuki's Involvement in South Sudan war where his oil company was involved in looting the funds and fueling the escalating war.
Last year, the government scuttled Wine of the World Beverages bid to exclusively import and distribute exotic wine and spirit brands from seven international suppliers to avert a monopoly.
In a statement, the Competition Authority of Kenya said the company's exclusive distributorship agreements with the distributors would have seen it dominate the market and lock out rivals at the expense of consumers.
His roots in South Sudan is so deep that Salva Kirr spends at his opulent Dik Dik Gardens, Kileleshwa home. Kiir In a report by Sentry was named amongst South Sudan's leaders use the country's oil wealth to get rich and terrorize civilians.
---
Kenya Insights allows guest blogging, if you want to be published on Kenya's most authoritative and accurate blog, have an expose, news, story angles, human interest stories, drop us an email on

[email protected]

or via Telegram
---
‪DCI Recommends Charges Against Five Local Banks Over Involvement In The NYS II Heist As DPP Haji Forms Team To Review Files‬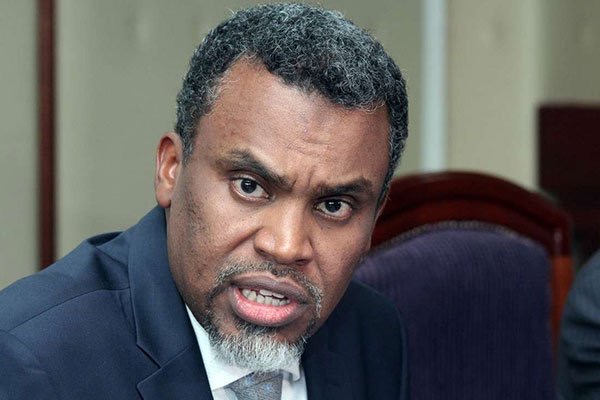 Trouble looms for banks and officials who were involved in the illegal NYS II transactions a scandal that saw Sh8B embezzled. DPP Noordin has issued a statement on the progress following investigations on the marked banks by the DCI.
DCI investigations as directed by the DPP on the criminal culpability has found five banks liable; Standard Chartered, KCB, Equity,Co-Op bank and DTB all have a case to answer. The banks violated restrictions that govern banks in Kenya by facilitating flow of proceeds from crime and money laundering.
Investigations established that the Standard Chartered Bank received a total of Sh.1,628,902,000 between January 2016 and April 2018 out of which Sh.588,558,000 was suspiciously transacted by bank' Officials without reporting to the Financial Reporting Center as opposed to the POCAMLA regulations.
KCB according to the investigations had received Sh800M of which Sh148,397,000 was suspiciously transacted by bank officials without sticking to the POCAMLA regulations.
Equity Bank received Sh.886,426,904 and that Sh264,200,000 and USD58,000 was transacted without adherence to the regulations.
Diamond Trust Bank which is currently under prove over involvement in helping Dusit terrorists launder their money for the attack, is in the frying pan as well. Investigations reveal that, the bank had received Sh.164M out of which Sh27,946,298 went without being captured by the regulatory board.
Co-Op Bank received Sh.250M and suspiciously transacted Sh.25M without reporting. DPP has since constituted a team of senior prosecutors who'll review the files and give recommendations in the next two weeks.
DTB had been fined Sh56 million by CBK while Co-operative Bank will pay Sh20 million. The five banks handled a total of Sh3.5 billion from NYS with StanChart handling the largest transaction worth Sh1.6 billion followed by Equity Bank at Sh886 million, while KCBprocesses Sh639 million. The same banks involved in the NYS I are also the ones being chopped over NYS II. It seems the fines never worked so the punishment this time should even be heavier.
---
Kenya Insights allows guest blogging, if you want to be published on Kenya's most authoritative and accurate blog, have an expose, news, story angles, human interest stories, drop us an email on

[email protected]

or via Telegram
---
How Gulf African Bank Conspired To Defraud A Client His Sh500M Property In An Insider Mortgage Fraud Scheme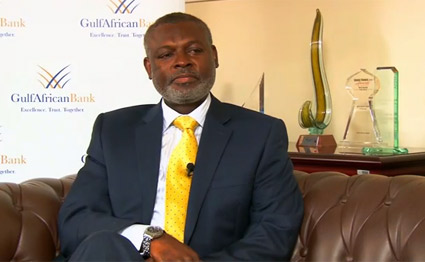 In March 2009, SAX Limited had sought a loan from Gulf Bank to buy two aircrafts and related equipment. Mohamud Sheikh Hussein offered his property L.R No. Eastleigh 36/11/1 as the guarantor. By then, his property was worth Sh160M and has since gone up. For him it was just another of many bank engagements but unknown to him, it would end up in a decade long fight to regain full control of his suit property.
In April, 2009, Gulf Bank after reviewing the securities, agreed to advance a Murabaha Asset Finance Facility To SAC Ltd as the borrower Sh95M. This amount would be used in purchasing a used Aircraft Beechcraft Baron 95-E55,5Y-BPC at a cost of Sh11,200,000. A 5 tonne, Sideley HS478 Aircraft From Track Mark Ltd at Sh80M and Sh2.9M to purchase propellers.
The Sh160M property of Mohamud was to guarantee for Sh120M with SAC directors guaranteeing Sh94M but the registration was to remain jointly in the name of the bank and the company SAC. The terms for this MURABAHA facility was that profit and not interest would be charged at 16.5% of the facility.
That was a deal sealed and so Mohamud thought his work was finished. Things started making twists on 4th May barely weeks after SAC was advanced the principal amount of Sh95M. Gulf issued SAC with a second letter of offer varying the terms of the MURABAHA facility and this would translate into review of security terms for the mortgage. In a offer letter dated 4th May 2008, now the security property as the first ranking had a legal charge of  Sh95M, Mohamud switched to guarantee Sh95M.
In a letter of offer dated 4th November 2009 and seen by Kenya Insights, a second Murabaha stock finance was advanced to SAC the borrower for the sum of Sh15M. This amount was over and above the sums secured by the initial mortgage dated 9th September according to court papers.
Now here's the point Fraud started playing, this second facility of Sh15M was given by the bank to SAC using Mohamud's knowledge and consent as the guarantor and so the Murabaha facility wasn't secured by the initial mortgage according to a court of appeal ruling on this case.
Gulf representatives liaised with SAC, reviewed the terms of mortgage while using the guarantor's property, went ahead and issued another facility of Sh15M without his consent just to make the open breach clearer. The varied terms of repayment of the loan facility were of no effect and as a result, Mohamud was discharged from his obligation. Gulf unlawfully accommodated SAC the borrower and varied his terms of payment.
Having been fully discharged by the bank as a guarantor, there was no way in law the bank would reviver any amount on the second facility from Mohamud but from SAC the principal borrower. To affirm this in a demand letter dated 26th April 2010, in admission to this fact, wrote to SAC seeking the payment of the second facility. Mohamud wasn't copied since he had been fully discharged by the bank as the guarantor on the principal amount.
In June 24th 2010 according to court documents, Gulf confirmed that SAC had fully settled the Murabaha loan facility which was done by the insurers on payment of the insurance of $370,000.
It didn't end there, SAC(borrower) went ahead and sought a third facility(Tawarraq Working Capital Finance) Of Sh58,672,978 which was to be repayable in 24 months. Once again, Mohamud's Eastleigh property without his knowledge and consent, was used to guarantee this third and illegal loan facility which wasn't registered against his property according to court papers.
SAC the principal borrower defaulted in the payment of the third facility and Gulf sent him a demand letter dated 19th November 2010 seeking the settlement of arrears of Sh4,174,525.31. This letter wasn't copied to Mohamud in tacit admission by the bank that Mohamud wasn't liable as the guarantor.
Despite of all the accusations of playing dirty, the bank insisted that Mohamud was aware of the variations and approved them contradicting their body language. They never engaged him at any point after inking the initial mortgage facility.
In a sharp twist by a letter dated 26th January 2011, a firm Mohamed Muigai Advocates purported to issue a three months statutory notice on behalf of the bank seeking payment of Sh67,078,541.08. Here's where the real games started playing.
SAC as the principal borrower informed Mohamed Muigai firm that the bank had waived the purported statutory notice by accepting payment and rescheduling proposal. By this, SAC admitted to liability as the principal borrower and the numerous proposals for settlement.
Despite all the breaches of all standard banking precepts, Gulf Bank purported to restructure the loan facility to make Mohamud who was the guarantor to make him the principal borrower. This, Mohamud says in court letters that it was illegal,l and vitiated by Fraud, duress and coercion so as to constitute an unconscionable bargain in law.
In play, the security documentation and letters were all drafted by the Gulf's legal department and Mohamud wasn't allowed the privilege of independent legal advice on the implications of signing the letter of offer dated 26th May 2011 in what he says the bank unlawfully coerced and duped him by purporting to restructure the loan facility and waive its exercise of statutory power of sale while in law, the bank didn't have any statutory power of sale.
It doesn't make sense that the bank purportedly made Mohamud the principal borrower yet there wasn't consideration for the diminishing Musharaka sale and lease back Finance facility and not a single cent has been disbursed to Mohamud.
Worth noting that the bank had initially discharged Mohamud as the guarantor when it rescheduled the facilities in favore of SAC the principal borrower. For a fact, Gulf Bank has forwarded Mohamud a re-conveyance Of mortgage confirming that all the money secured under the mortgage of Sh95M the principal amount that is the only one he approved to had been fully paid.
Amina Bashir, the Then Bank' Company Secretary and Head of Legal Department is a key person of interest in this ploy. According to court documents seen by Kenya Insights, Amina drew agreements dated 26th May 2011 and purchase agreement dated 30th June 2011 in which she made Mohamud liable for payment of Sh68,455,295.08. In this reversal of roles, Amina purported to make Mohamud the principal borrower (SAC) now the guarantor to Mohamud when in fact no facility was advanced to him.
The Sh68.4M that now the bank was putting on Mohamud, Musharak Asset Purchase Agreement that Mohamud alleges he was duped and coarced into signing is described as a clear fraud on his side to enable the bank sale his property. Simple question that the bank need to answer is if Mohamud was a principal borrower as they purport then where's the proof that he was paid? None as it never happened.
September 4th 2012, SAC the principal borrower in admission through a letter, confirmed it owed the bank the Sh68,455,295.08 that the bank purported to have been borrowed by Mohamud in their reversal roles theatrics. This debt according to court documents is fictitious and fraud that can't be basis of any valid statutory notice.
In arguing their case to hold the statutory notice, Gulf Bank lies to the Court of Appeal by not disclosing that they had registered a re-conveyance of mortgage dated 8th August 2011 on 18th 2011 and there wasn't mortgage in force.
The Chief Land Registrar confirmed that the last entry on the file was the re-conveyance of mortgage confirming that the property is fully and legally under Mohamud and held no debt, keep in mind the bank has cleared him of the loan.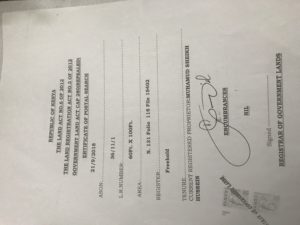 With everything working against them and all factors exposing this clear fraud, Gulf Bank has served Mohamud with a notice of sale by public auction by Garam Investments on 17th Dec in respect of his Eastleigh property that he used to guarantee a loan and which the bank had cleared him of. The property would be auctioned on 19th February 2019 despite there being no mortgage registered against the property, non whatsoever
Following the sustained efforts to illegally acquire and sell his property, Mohamud has since published a Caveat Emptor Buyer Beware on local dailies warning the public against being duped into the purported public auctioning of his Eastleigh property.
At Kenya Insights, we're just opening a case which we believe if it's the norm, then there could be many  frustrated customers like Mohamud. We're asking members of public who might have fallen prey to such mannerisms of coercion and duping to write to us with solid proof on either Gulf Bank or any financial institution, we will highlight. Our email is below this post.
As for Gulf Bank, we've picked this case and will be going into much deeper details in subsequent series, how a bank turned against a guarantor is a reason to worry many other potential or existing guarantors to their facilities. What does the bank know that Mohamud or the courts doesn't know? Why is the bank withholding Mohamud's land documents despite having cleared him of any debt? Why did Amina Bashir change the loans agreements along the way without consent of the guarantor? What's the level of BODs involvement in this scheme? Series continues…
---
Kenya Insights allows guest blogging, if you want to be published on Kenya's most authoritative and accurate blog, have an expose, news, story angles, human interest stories, drop us an email on

[email protected]

or via Telegram
---