Siddharth Chatterjee: UN's Man of Honour or Disgrace To Kenya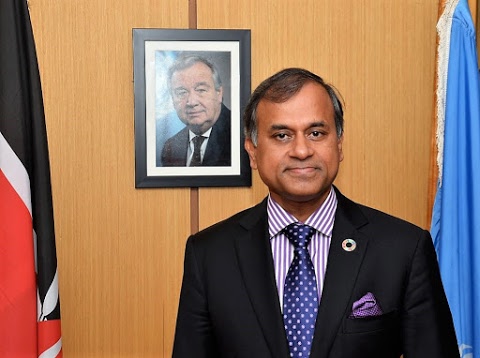 A job with the UN remains one of the prestigious opportunities many people look up to but humanitarian work is not a walk in the sandy beaches as Sid would later come to learn in life. The oomph and the glamour that the organization beams is just a painting but not really what's inside. As for Siddharth whose name I keep bitting my lips struggling to pronounce and the UN Resident Coordinator in Kenya, the math is more complicated. He's the face of UN in Kenya, the backstops with him. As the head, he gets the balloons and stones which puts him in a position that only those fitted with crocodile skin can survive through.
Recently, UN Social 500, an in-house indexing platform ranked Sid at number 5 globally amongst UN employees globally actively using social media to champion for social good. This brings me to the main point of this article. Kenya is just coming from a lengthened period of ruthless politics that did not only end in election nullification, injuries and loss of lives but the reputation and characters of many people were left bruised as collateral damage in a highly ethnic country.
Kenya is exceptionally polarized with a sizeable tolerance to dissenting opinions, it is this factor that voting is predominantly tuned along tribal divisions. On the 8th of August, the general election was held but the presidential election that gave Uhuru Kenyatta the upper hand would later be nullified by the supreme court on the 1st of September and a fresh election would later happen in three months.
During this period, the international community including the envoys, observers, and organizations such as UN came under fierce criticism especially from the opposition NASA coalition accusing them of conspiring to rig in and endorse a fraudulent election of Uhuru Kenyatta. This was fueled by the speedy endorsement of the contested election by a majority of the western representatives. Many would be left on the focus radar and that's where I picked up the story of Siddharth.
Through UNDP which is a partner and a funder of IEBC, the UN was accused of meddling in the election in an alleged move to favor the re-election of Uhuru Kenyatta. In the crossfire, Ms. Sheila Ngatia the Assistant Country Director in UNDP Kenya, became a target of a vicious social media campaign of claims that her father is Mr. Fred Ngatia, President Kenyatta's lawyer join to the conspiracy dots that she was working in favor of Uhuru, but when Kenya Insights later did a background check on the rumours on social media, we found out that Sheila's father passed away 10 years ago and had no relations with the President's lawyer.
However, the onslaught impugning the motives of the head of the UN Country Team in Kenya Mr. Siddharth Chatterjee didn't stop but instead opened. His relationship with Jubilee government would specifically be scrutinized and a curious case of his close ties with Ambassador Amina who by then was looking for the top AU seat came into focus. He was accused of lobbying for her in a move that compromised the UN's independence and nonpartisan stands.
Kenya Insights had an interview with Sid an on this particular issue of lobbying for Amina which he vehemently denies. In his defense, he wouldn't have taken a compromising position, "I as a UN staff have no influence to lobby anyone for a political position like the AU. Besides not only does it go against the principles of the UN  but contradicts all the values I uphold. I was specially invited to go to Addis to discuss the Kenya Ethiopia Cross-border programme, which has the potential of transforming peace, security and human development for the good. The President of Kenya and the Prime Minister of Ethiopia take this programme very seriously. . Ambassador Amina Mohamed and former Foreign Minster of Ethiopia Dr Tedros signed the MOU and wrote a joint OP-ED about this fascinating initiative. Kenya and Ethiopia: A cross-border initiative to advance peace and development.."The programme that was to foster tranquillity along the border for development was a brain of the two governments in partnership with the IGAD and the UN.
For many, the existence of Sid became a reality after the August Election, that's when he started hitting the social media waves. We track back the talk from Matthew Russel who's a UN HQ's based blogger. He opened a case and pushed it to Kenya's blogosphere on on dishonest Sid was at his work, in fact, it is through him that we came to know that the coordinator was a son-in-law to the former Sec Gen, Ban Ki-Moon, Matthew insists Sid's appointment was not based on merits but influenced based on nepotism n his relationship with Moon, a claim that Sid himself laughs off.  "I met my wife in 2004 in Sudan during the Darfur crisis and married in 2006. This is well before Mr. Ban became the United Nations Secretary-General. In fact I joined the UN in 1997(10 years before Mr Ban and rose from an IFLD 4 in Bosnia to a P-5 in Somalia by November 2004." An article to clarify this was published by Forbes –  Misread Nepotism At The U.N.: Why Siddharth Chatterjee's Well-Earned Appointment Requires Explanation
Sid believes that he's a target of fake news championed by the UN based controversial blogger, "Mr. Matthew Russell Lee, who runs a blog called Inner City Press. Over the last 10 years, he has repeatedly published malicious, false and libelous allegations against me. This started in 2007 and continues to date." He said.
"As regards my appointment as the UN Resident Coordinator to Kenya, perhaps a bit of background may help. Every Resident Coordinator has to pass a UN Resident Coordinator Assessment. Failure rates at the assessment are quite high. A private human resources company from Canada undertook the assessment during my time. I passed the assessment in 2008 and was proposed by UNICEF (the agency I served with) to become the UN Resident Coordinator to Namibia in 2009. I declined that job because of my personal situation" Sid explains.
He continues, "Just to clarify, I was invited to apply by UNDP for this role. Following that I got the support of UNFPA (I was the UNFPA Representative to Kenya) to do so, I applied for the UN Resident Coordinator role to Kenya in 2016. Again I went through a selection process called the Inter-Agency Appointments Panel and was shortlisted. Regardless of the decision being taken, the final decision rests with the Government of the country where an RC is being proposed to."
Blogger Cyprian Nyakundi who has made a name out of controversy dwelling on fraud cases and accountability advocacy, accused the coordinator on his blog that he got together with John Kerry and Tony Blair to rig the elections in favor of Jubilee and that he profited from Kenya's SGR project. We've however established that neither UNDP nor the UN had nothing to do with this project. Sid terms the allegations as "outrageous and malicious statements. This is not just absurd but totally fake news."
For a soldier who later turned on his career to become a humanitarian and a development enthusiast, Sid holds a strong belief that Kenya is a beacon of hope regardless of the intrigues and turmoil it undergoes.
Mohamed Guleid, former Deputy Governor testifies
Mr. Chatterjee for having been at the forefront personally in the struggle for empowering those usually on the fringes of social and economic agenda, including women and girls, as well as the youth.
Kenya Insights sought to know what is the motivational factor behind Sid despite being a target of negative publicity, especially on social media, " I am the face of UNDP so it is easy to attack me. The fake news got propagated after the elections. I can take the attacks but will stand in between when it comes to my staff. The safety, security and reputation of my staff is paramount and non-negotiable. I will go to the end of the earth to defend them " He said. "The man from Inner City Press reached out to others who are perhaps more gullible. As you can see he has an obsessed mind. He has the facts but is nudged on by vested interests."  He adds. " I have responded to his allegations but my response is difficult to find. So here it is: https://siddharthchatterjee-wws.blogspot.co.ke/2017/02/siddharth-chatterjees-response-to-mr.html"
As for the motivational factors, Mr. Chatterjee told Kenya Insights, "My father was a refugee from East Pakistan now Bangladesh. I have seen first hand on what displacements does to families and how it impoverishes them. I feel for people that are displaced by conflicts of natural disasters."
"I have a personal mission to champion the rights of women and girls because I have seen how this half of humanity has been treated and what harm that is bringing to our societies. As a young officer in the Indian Special Forces, at the front lines of combat in counterinsurgency environments, I have seen how brutal and savage all parties to the conflict become. Again I have seen this in my work at the UN posted in Iraq, South Sudan, Darfur, and Somalia." He continues.
"The years I spent in fragile environments will always remain a poignant reminder of the disparate harm that women are predisposed to whenever one form or other of humanitarian crisis arises. Some were victims of rape and torture, others were widowed at young ages, their husbands murdered or kidnapped. I have seen how rape is used as a weapon in conflicts. I have seen children as young as 5 being recruited as child soldiers. In many of the countries I have worked in, disease outbreaks, lack of water and sanitation were the order of the day. Reproductive health services, including midwifery outreach services, antenatal care, management of prenatal complications and sexually transmitted diseases including HIV/AIDS were not readily available in conflict regions. These problems had particularly harsh consequences among women and children. I believe that access to quality health care must be a fundamental and nonnegotiable human right." He concludes.
Sid who runs to work regularly and most Sundays does a 21KMs half marathon, wraps up our talk which is basically a right of reply to accusations flying around he quotes Rev. Charles Haddon Spurgeon, "If you want the truth to go around the world you must hire an express train to pull it; but if you want a lie to go around the world, it will fly; it is light as a feather and a breath will carry it."
---
Kenya Insights allows guest blogging, if you want to be published on Kenya's most authoritative and accurate blog, have an expose, news, story angles, human interest stories, drop us an email on

[email protected]

or via Telegram
---
Diamond Trust Bank Helped Riverside Terrorists Launder Money That Financed The Dusit Attack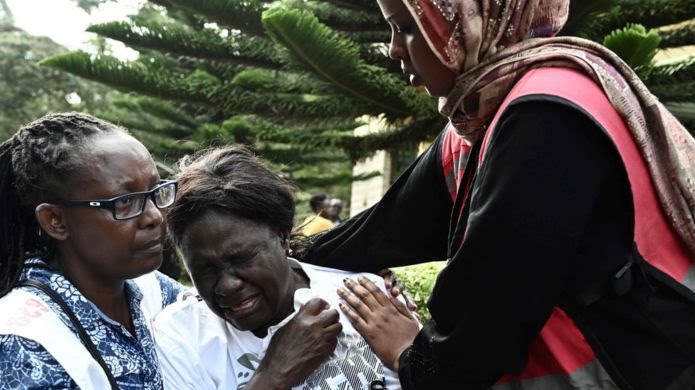 Anti Terror Police Unit has been combing out areas believed to be terrorists hideouts and spending sleepless nights piecing up events to net all those involved in the Riverside attack.
Shocking details emerged in court on Wednesday as six more suspects were arraigned in connection to the January 15, 2019 terror attack at 14 Riverside in Nairobi.
The six; Hassan Abdi Nur, Ismael Sadiq Abitham, Ali Khamisi Ali, Abdinoor Maalim Ismail, Abdullahi Mohamed Hassan and Sophia Njoki Mbogo, were accused of financing the attack that left 21 dead.
Another suspect, Hassan Abdi Nur, was said have been receiving huge amounts of money from South Africa, which was later withdrawn through a specific till number. Intelligence reports indicated that he would later send the money to Somalia after making several calls.
Abdi, who operates an M-Pesa business, is said to have registered 52 accounts out of which 47 were listed in October, November and December last year.
The affidavit reads that Abdi received Sh9 million from South Africa and the same was withdrawn through M-Pesa and later through Diamond Trust Bank Eastleigh Branch. Police suspect the money was for financing terrorism.
Abdi is said to have registered 47 Sim Cards using different identity cards and names. The Sim Cards were all used in two handsets which were all geo-located within Eastleigh area, Nairobi.
According to investigators, DTB's Eastleigh branch was used to transact huge amount of money from the suspects and this went without sounding an alarm to the authorities. The bank in this lime helped the terrorists launder their money.
Banks have become under criticism for failing to flag suspicious transactions which as its evident, used in financing slaughtering of innocent Kenyans and also the fact that money laundering had been giving corruption in Kenya a leeway.
Family Bank Limited has been cleared in the Sh1.6 billion National Youth Service money laundering case after reaching a settlement with the Director of Public Prosecution Noordin Haji.
The bank pleaded guilty to six counts, including failure to comply with its reporting obligations to report unusual transactions, then paid a fine from which Sh24,500,000 will go to NYS while the rest Sh40million will be paid to the Sports ministry.
According to investigations, Sophia Njoki Mbogo, a branch manager at Diamond Trust Bank in Eastleigh, was arrested on Wednesday. She allegedly withdrew huge chunks of money from the branch despite no report ever being made to the police.
If this is to borrow a leaf from previous money laundering cases with NYS banks then the decision to permit such huge transactions without flagging has a long chain link in the hierarchy that need to be followed. This will open other angles.
Banks must adhere to anti money laundering standards to help curbing corruption and funding criminal activities such as Al Shabaab. I therefore suggest that investigations should go beyond the Riverside attack transactions to connecting dots and tracking other active and past transactions. DTB should be sanctioned should it be be proven that they knowingly or unknowingly facilitated terrorism attack in Kenya by such transactions.
Court was also told by ATPU that one of the suspects Abdinoor Maalim Osmail, a graduate of Kenya School of Law currently undergoing pupillage, received Sh100M in the past few months. This money is suspected to have been used in facilitating the Nairobi attack.
Horizon TV is also in the spot having its two members of press on the dock; Ismael Sadiq who works with Horizon TV as a social media representative. He was arrested on January 22,2019 within Nairobi County and his mobile phone seized.
He is said to have been in constant communication with Gichunge. Police suspect he was involved in laundering money and transacting funds believed to be for the purposes of terrorism.
Ali Khamis works as a marketing manager with Horizon TV and was arrested on January 22, 2019 and his mobile phone seized for forensic examination.
He is said to have been in constant communication with several phone numbers in Somalia suspected to belong to Al Shabaab members.
A law intern transacted about Sh100M from unknown sources in South Africa and allegedly used DTB to launder the money to Somalia for financing terrorism. Another one posed as an Mpesa agent, created 52 Mpesa accounts, 47 of which were created in three months.
Now question arises as to how all this passed the intelligence eyes and just how porous is the financial system in Kenya that such suspicious transactions can go unplugged? What measures for instance does Mpesa have in place to curb facilitation of terror? 52 Mpesa accounts, one person under three months and their intelligence couldn't raise an alarm? We're living in the reality of  Al Shabaab menace and not unless things change, it could just get worse.
I don't have to go back and forth on the down ends of money laundering. Terrorism is as alive as finances are available to fund the evil acts. Al Shabaab have known our financial systems are weak and that with a bribe, one can move millions at a go without being flagged as is the case against DTB before the court.
If rules aren't adhered to then we're laying a perfect ground for Al Shabaab to move their money in and outside our financial setups, plan and attack Kenya with absolute ease. It's in this breath that financial institutions like Mpesa, banks must be held accountable, it has to be everyone's responsibility to protect each other.
Its a shame that the manager at DTB and sleeping intelligence out of greed and incompetence respectively, allowed the Al Shabaab to successfully execute their plan. Investigations must therefore be carried out and the banks like DTB and other players caught in the act be subjected to cruel sanctions and more importantly, CBK and relevant authorities need to be ruthless with the implementation of anti money laundering efforts.
---
Kenya Insights allows guest blogging, if you want to be published on Kenya's most authoritative and accurate blog, have an expose, news, story angles, human interest stories, drop us an email on

[email protected]

or via Telegram
---
The Making Of A Suicide Bomber, Former Al Shabaab Fighter Reveals Behind Scenes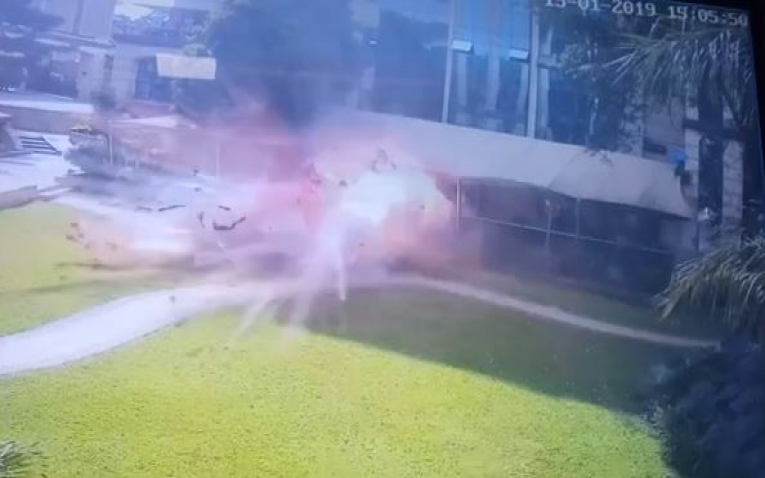 Mahir Khalid Riziki was the suicide bomber who blew himself up at the Dusit hotel attack by terror group Al Shabaab in Nairobi that left 21 civilians dead.
In a rare CCTV footage that has been doing rounds, the attacker can be seen walking and standing strategically outside Secret Garden Restaurant While in communication with his colleagues who were on standby before blowing himself up and body parts seem flying away.
What had many people wondering is to how much one has to be radicalized to the point of offering themselves as suicide bomber. Mahir can be seen in the video looking a bit nervous seconds before the explosion pointing at a fact that he must have been hit with reality of a painful death.
Just how did it get Mahir to get from attending madrasa at Musa mosque to killing security officials before eventually escaping to Somalia where he joined the militia group and was trained to become a suicide bomber since 2016 and only crossed over to Kenya for his final mission.
In a post Dusit attack interview, an. Al Shabaab returnee only identified as Musa, opened up to tell what exactly happens behind the scenes that many don't know. The terrorist groupie has been on s recruiting offensive charm mostly targeting to recruit Kenyans of non Somali decent whomeasily penetrate dragnet.
Musa told CNN that he positively identified Ali Salim Gichunge from the CCTV footages as amongst the attackers, this is perhaps is the first public evidence that links the Kenyan attacker to Somalia. Musa said Gichunge was a member of the feared Amniat, al-Shabaab's internal security service, and that he met him in Baidoa, central Somalia, in 2012.
Musa who now leaves in fear of attacks from Al Shabaab and police, says he has survived assassination attempt when gunmen were sent from Somalia to eliminate him for disloyalty and defection. Having been in Somalia and trained, he certainly holds much intelligence on their operations. "I was shocked. When I saw the CCTV I said 'I know that guy!'" Musa told CNN in an exclusive interview.
According to Musa, many of the most radicalized al-Shabaab volunteers were fighters who had converted from Christianity, he added, including Gichunge.
He reveals that on joining the terrorists camps in Somalia, one is subjected to thorough interrogation, in his instance, he says Gichunge was amongst them. "They'll eat with you but they are just interrogating you: 'How do you love al-Shabaab? How did you come here? Why did you join al-Shabaab?' Those who fail to pass this phase are jailed for months if lucky or worse like getting killed.
 Brainwashing a suicide bomber
Musa's experiences reveal the extent to which "brainwashing" by al-Shabaab continues after volunteers have been smuggled into Somalia and offers a rare insight into the methods the terror group uses to instill absolute loyalty among its followers.
Speaking in a secret location in Nairobi with CNN, Musa said he had taken part in the decapitation of a prisoner of war.
 He was part of group that took turns with a knife to saw at the neck of the victim — a tactic used by the terror group to ensure everyone's involved in the crime.
 "That's part of the brainwashing," he said. "They told us it's part of the training." He said he was then ordered to "surround the head, kick it like football and pass it to another person." Basic military training is reinforced by involuntary collusion in atrocities."It's to reduce fear in you," he added.
 Musa told CNN that suicide bombers go through a rigorous selection process. New recruits are asked explicitly if they want to volunteer to "blow yourself up." Those selected are then taken away from the main group and indoctrinated for at least a year with daily Quranic studies, lectures by a "sheikh," and intense physical and military training.
 While in Somalia, he met fighters from several western countries as USA, Britain and Australia with most of them totally brainwashed and praying for their days to be offered permission to return to their homes and launch attacks.
 The former al-Shabaab fighter had a grim warning.
"Everyone wants to come and do something like [the] Dusit [attack] but they have not been given the chance … given the chance, they will come."
 Adopted from CNN
---
Kenya Insights allows guest blogging, if you want to be published on Kenya's most authoritative and accurate blog, have an expose, news, story angles, human interest stories, drop us an email on

[email protected]

or via Telegram
---
Riverside Suicide Bomber Was Recruited At Masjid Musa Mosque And The Tactical Error He Made That Saved Many Lives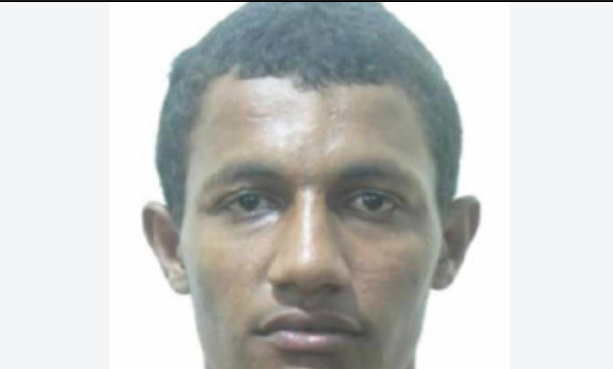 Kenyans we're left in shock after the CCTV footage showing the moments when the Dusit first attacker blew himself up, in what seems to be the first suicide bombing mission in Kenya.
The bomber can be seen walking and standing outside the Secret Garden Restaurant seconds before detonating. He seemed unsure of his steps and while ordinarily, it would be expected he blow himself up in a crowded place, the attacker blew himself up outside.
Intelligence officers have now identified the attacker as Mahir Khalid Riziki who apparently has been on ATPU radar since 2014 where he was amongst the many youths charged with killing officers in Coast. He was recruited into Al Shabaab by Ramadhan Hamisi Kufungwa while attending prayers at Masjid Musa, a mosque that has been accused of radicalizing faithfuls and recruiting for Al Shabaab.
Masjid also happens to be where the radical cleric Abud Rogo who was fell by police bullets and accused of being an Al Shabaab operative and used the Masjid mosque to recruit youths into the terrorist group in Mombasa.
In 2015, Hamisi fled to Tanzania after the police circulated his image as a wanted criminal, he would later confess to his family of joining Al Shabaab before moving to Somalia.
He had been under training in Somalia until Mahir, according to detectives, sneaked back into the country last week, through Elwak in Mandera county then to Takaba and boarded a Moyale Raha bus in Marsabit town heading to Nairobi.
He then moved to Guango estate, Mucatha in Kiambu county where the attack ring leader Ali Salim Gichunge resided, and received instructions on his role in the 14 riverside drive attack.
On the attack day, Mahir arrived at the scene ahead of his team and was in touch with Gichunge who was the operation commander and was to take position inside the restaurant, blow himself up, kill as many and the blast to signal the assault team positioned outside and kill civilians fleeing.
According to intelligence, a time disconnect and tactical failure by Mahir led to saving of many lives. The initial plan apparently was for him to detonate from inside and not outside for maximum casualties.
"The attack strategy was for him to detonate his suicide vest to kill people at the Secret Garden restaurant and signal incoming attackers. Then, as people scamper for safety towards the main entrance of Dusit complex, the other four attackers were supposed to embark on a killing spree targeting the fleeing crowd," a source said.
Mahir fortunately blew himself up at the wrong place and before his colleagues would arrive as planned letting many people escape and leading to many lives getting saved. His other colleagues stormed in minutes later behind schedule when scrores Of civilians had escaped. Unfortunately, they managed to kill 21 civilians in their shootings.
Suhaila Mwalim Bakari, was taken into police custody following the identification of her husband, Mahir Khalid Riziki, as the suicide bomber in the Tuesday attack.
It is not clear whether Suhaila became radicalised, but investigators say she was a  confidant of her husband, lending her ears to his trials and tribulations while in Somalia everytime he called her, demanding details about her current life while he remained in hinding.
For a man who has been in police radar since 2015, questions arises as to how he perfectly evaded surveillance, communicated with his wife in Mombasa, sneaked into the country, moved through Nairobi and walked into Riverside with bomb vest without detection.
---
Kenya Insights allows guest blogging, if you want to be published on Kenya's most authoritative and accurate blog, have an expose, news, story angles, human interest stories, drop us an email on

[email protected]

or via Telegram
---