JohnBosco: AISLES OF POWER – Referendum, the constitutional arithmetic to cling onto power.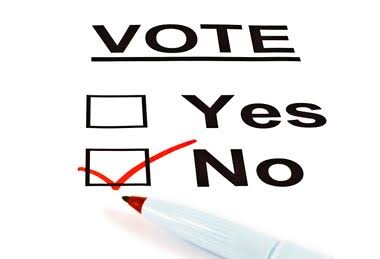 The leaders who catalysed the liberation of Africa from colonial power majority have up-to-date declined to vamoose power. An incumbent can willingly jeopardise a country into pandemonium just to secure his/her position and demand for much more 'adequate' time to rule and dictate due to biasness and 'The big man' syndrome.
Exit of African leaders from power can be categorised into two:
Normal- Constitutional means
Abnormal- Unconstitutional means
Normal means have been through Voluntary resignation, Natural death and Loosing an election. Abnormal means have been through Civil wars(coup) and Assassination.
Research shows three quarter of Incumbents who left power in the 1990s-1970s was through coup, assassination or violent overthrow but apparently wheeled by Constitutional term limits.
Before 1990 when Term limit law came to effect, African leaders exit power at their pleasure, but now at a time and way dictated by the constitutional rules and set up. Incumbents being hit by Age limit are calling for Age Limit discard referendum while those hit by Term limit are calling for Term limit discard referendum. Unfortunately, all those that have called for these exercises have all won, many due to power from the depth of the pocket and power from the bullet.
Elections in Africa have lost importance in terms of credibility, fairness and freeness and by leaders overturning constitutional term service limits on their favour to overrule.
~Recently, Uganda's long time President Yoweri Museveni assented a bill into law regarding scrapping off of Presidential term limit in his favour and which will make him lawfully seek reelection. This decision was seconded by Constitutional court of Uganda judges who ruled in Museveni's favour in ration 4:1.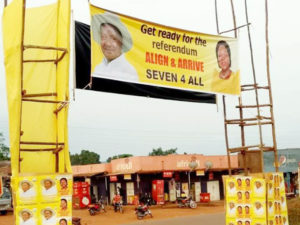 Museveni was quoted saying before, "I'm only one whose language is understood in Washington where Uganda gets funds to promote rural electrification"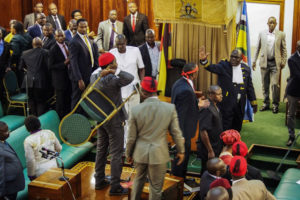 ~Democratic Republic of Congo(DRC ) is at war by herself. Democracy can't be prevailed where the leaders themselves are antidemocratic. The ongoing crisis is attempted coup to remove President Joseph Kabila out power whose term was to end 2016 and elections to be held in November that year. He decided to manipulate the constitution and rescheduled election to 2018. From the records, 5.4 million people have lost their lives in this civil war since 1998.
~In Burundi Pierre Nkurunziza caused attempted coup  when the opposition took action upon themselves to defend the law. Tricks by him to manipulating the constitution in his favour to rerun for third term after claiming that 90% of the population supports his bid and governance.
He argued that he was elected by parliament in his first time and not by the people and in line for a second directly elected term. After the successful manipulation, he was set to rule till 2034 but have promised to step down in 2020. Human Rights Watch said that more than 15 Burundians were killed and women were raped during referendum campaign and  he ran for a third term that's in 2015 and went on to win in a bloody political conflict that left over 1,200 Burundians killed. Four hundred thousand more fled the country.
~In 2016, Paul Kagame also manipulated the constitution in claim of responding to the voice of the people, a decision which caused unrest and instability from opposition and economy respectively. It favours him to rule until 2034.
~In 2001 Zambia's President Chiloba attempted to manipulate the constitution for the same selfish reason but was halted by Civil society who held a massive campaign against his decision.
~Congo Brazzaville, Dennis Sassou Nguesso won referendum on constitutional amendment to scrap of Presidential term limit in 2015 and got reelected again in 2016
Power addicts manipulating the law to favour their interests forgets power lies in the hands of the people who can squeeze them to dehydration and render them casualties.
Perhaps unclear position or state at which when a president retire they will be in. These worries are possible causal reasons for clinging onto power.
---
Kenya Insights allows guest blogging, if you want to be published on Kenya's most authoritative and accurate blog, have an expose, news TIPS, story angles, human interest stories, drop us an email on

[email protected]

or via Telegram
---