KETRACO's Rogue Chairman Joe Mutambu Dirty Dealings Exposed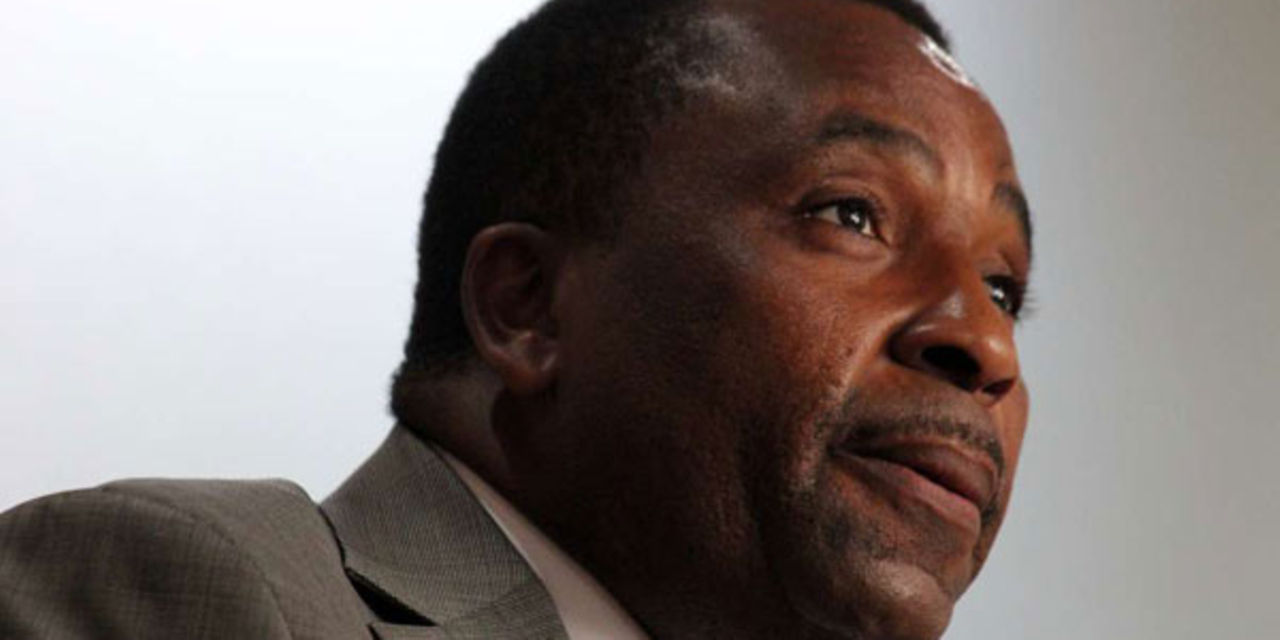 One Hon. Capt. Joe Musyimi MUTAMBU has caused ripples at the Kenya Electricity Company Ltd where he sits as Chairperson of the Board of Directors. Staff and suppliers of the agency have been left to wonder how a "Thug" of that level was even chosen to steer an organization of such magnitude within the Energy sector.
So who is Joe Mutambu?
For starters, the man has no  formal tertiary education although he boasts  around with a fake title of Captain. Little is known of his education background and even the profile description at KETRACOs website is vague. According to sources talking to Kenya Insights, Mutambu is known to drop big names to scare and intimidate people at the agency. His goal is very simple, DIVIDE AND RULE!!! He has been heard threatening to sack Top Management.
"Let me put MUTAMBU's character into perspective. Here is a little reminder – In 2015 he stole a Lorry belonging to Bishop Wahome and when the bishop attempted to repossess the lorry he descended on him with kicks and blows and even pointed his gun at him and threatened to shoot him. In 2016, while serving as MP for Mwingi, he was charged with assault for squeezing the private parts of Kitui Governor Julius Malombe's political advisor –  Charles Kyale thereby occasioning him actual bodily harm at  a Tana Athi boardroom on February 23. Mutambu is  also known to have raided a police station where over 30 youths he had hired to disrupt his opponents meeting were arrested.  He later on went to a school where the students, parents and residents took to their heels fearing they would be attacked by the youths in the company of the then MP." Says our source on condition of anonymity.
Joe Mutambu has been issued with several warrants of arrest and charged in court with many assault cases. He is basically a 'mad' man quite literally. Since his appointment in April 2020, MUTAMBU has siphoned hundreds of millions of shillings from KETRACO's  main contractors, subcontractors and project affected land owners. How does he do it? He simply drops big names within the corridors of power and claims to be highly connected.. he operates by bullying people and instilling 'fear'  with his gun to have his way..  as a matter of fact,  while he is an Independent Chairman and not an executive chairman,  he reports to KETRACO every day from 7am and leaves way after 9pm. Once he leaves office he Is said to operate overnight hopping from one place to another using the Company's official vehicle collecting his kickbacks and cutting deals way past midnight before he shows up again at 7am the next morning! His drivers and bodyguards have been witnessed sleeping throughout the day  from night duties out of fatigue when the rogue chairman is busy holding meetings and collecting information from all levels staff at the agency. Recently, he forced officers at the agency to provide him with all the Company's bank account balances, the procurement plan and pending procurement items, details of the available budget, details of contracts including demanding phone numbers of key contractors and details of the organization structure and vacancies within the agency. ' MUTAMBU does not care about laws, regulations or procedure… he will simply order you to do one or two things completely outside the law  or procedure and if you hesitate he threatens to finish you….. " said one of the officers who did not want to be mentioned. On matters Governance, Board members who we reached out to confirmed that they have 'struggled' with some decisions and how he runs board business.
He has no knowledge of the difference between management and Board roles and responsibilities and interferes with Management work. He literally supervises staff and engages in Project Management. "No level of training can help Mutambu. I mean the guy can barely converse in proper English. He's not interested in Governing the company. He's there to siphon as much money as he can within the shortest time possible. The Chairman is simply a streetwise Thug in a smart suit and if he is left to continue running KETRACO the way he does, he is going to sink that organization the Kenya Power way…" said one of our sources.
Lately he has been overusing the Company's chopper to run his own affairs. He recently caused the company to advertise for the position of Chief Pilot   Where he intends to bring his own pilot, one who can shuffle him around. This is despite the freeze in recruitment in the entire energy sector.  He behaves like a project manager and visits project sites to cut deals and threaten foreign contractors. Some foreign chinesenationals are e approached confessed that the chairman once threatened to deport them back to China if they did not assign his cronies subcontract works.
MUTAMBU's past is well known having been  severally arrested for various assault charges. What is baffling is how such a person Has been allowed  to run KETRACO in such a manner. Where is the Inspectorate of State Corporations? Where is the State Corporations Advisory Committee? Why are EACC  and DCI sleeping on the job?
---
Kenya Insights allows guest blogging, if you want to be published on Kenya's most authoritative and accurate blog, have an expose, news TIPS, story angles, human interest stories, drop us an email on

[email protected]

or via Telegram
---