Inside Cartel Wars At Ketraco To Control Billions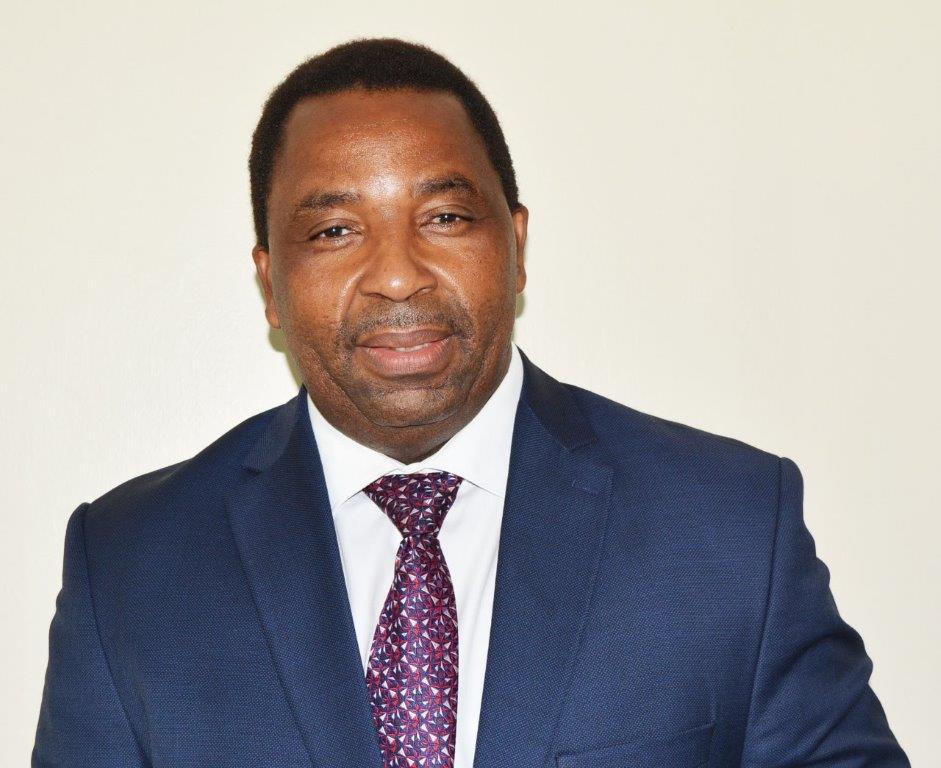 Transport and energy state agencies have become the most sought after dockets in the country given high scale bribery and get rich quick schemes that is embedded in the institutions. Fernades Barasa, resigned from his CEO position at the Kenya Electricity Transmission Company (Ketraco) ahead of his time something that didn't catch many by surprise because he was not only quitting to join politics but in a rush to run away with a Sh800 million hydropower mega scandal that he's alleged to have been heavily engaged in.
For starters, Barasa's tenure was blackened with scandals, with allegations of kickbacks and bribery, the now Kakamega Gubernatorial hopeful spent much of his stay in office cutting deals something that put him on the anti-corruption radar. Even as he exists, the ghosts of bribery continues to haunt Barasa who's not only under DCI scope but EACC and ARA radar given his questionable fortunes much of which he has cleverly injected into his campaign machinery through a foundation run by his wife.
Even as Barasa exits the building, the basement remains the same.
Sources speaking to Kenya Insights say the company is currently under fire following the new chairman Joe Mutambu, acting managing director Anthony Wamukota and Joseph Siror who is the general manager, transmission lines.
According to inside sources, Mutambu and Wamukota have hatched a plot to frustrate and antagonize Siror, said to be academically and professionally superior to the two.
A Master's degree is one of the key factors considered for one to occupy the CEO's position but Siror was blocked from temporarily succeeding Barasa despite his Master's and PhD in electrical engineering.
Many were surprised by Mutambu's move to bring in Wamukota through the backdoor to the position despite his questionable academic background, following rumours that the acting MD is not a holder of Master's degree.
Insiders lament that Mutambu is a direct opposite of his predecessor James Rege, described as a polished man who ensured a high level of professionalism during his tenure at the agency.
Sources say that since Mutambu joined Ketraco in April 2021 as the new chairman, the agency has been reduced to cutting deals, some of which border on extortion.
Mutambu's critics at the troubled Ketraco have branded him a rogue who ensured that Wamukota was installed as the acting MD in efforts to cover up his dirty deals.
It is feared that the controversial chairman and his blue-eyed boy Wamukota have a potential of destroying the company based on their crude style of leadership.
Ketraco commands a whooping Sh200 billion asset base making it one of the most lucrative agencies in the energy sector.
Drama ensued after the acting MD attempted to embarrass Siror before junior colleagues.
A section of the media reported a voice clip which exposed Wamukota instructing a pilot by the name Major Chirchir not to allow Siror to board the company chopper at Wilson Airport.
According to those in the know, the ugly incident took place on January 23 at a time when there was an electricity breakdown in Garissa.
This was quickly interpreted as sabotage of Uhuru Kenyatta's directive. Many were dismayed by the uncouth act of blocking Siror from boarding the chopper to the scene yet he is in charge of restoring electricity.
According to sources, Siror is now seen as the enemy of the cartels led by the chairman and acting MD after he stood his ground and refused to make some perceived punitive orders from them.
He maintained that he would only take such orders through the blessings of the board.
Subsequently, the acting MD has countered by not approving the usage of budget in a bit to frustrate and label him as a failure.
A highly placed source at the company narrated hoe the chairman and the acting MD have colluded to take over the agency hostage leaving other vital offices as mere spectators as the duo badly soil the image of Ketraco. They have asked President Uhuru to crack the whip and restore sanity at the agency.
Contracts
The petition to the head of state comes amidst allegations that Wamukota is a person of interest as far as major contracts at the agency are concerned.
A section of the media associated the acting MD with JS Engineering and Luanda as his proxy companies. This has resulted to shoddy work as no one questions his decisions or the poor workmanship of the firms linked to him.
It is alleged that one of his firms was awarded a tender to reconstruct the recent fallen towers at Longonot.
The other projects he reportedly messed include 400Kv Isinya-Namanga, 200kV and Bura Garden.
It is said that he also has interest in another contract on a 200kV project about to start from Thika to Embu.
On the other hand, his crony, the besieged board chairman is said to be causing havoc that has left suppliers of the agency wondering how a wishy washy person was chosen to steer an organization of such magnitude within the energy sector.
The raging war at Ketraco has triggered debate into the chairman's academic background wuth others opining that he's boasting around with a fake title of captain. He has in the past claimed to be the engineer which was found to be false.
Those privy to his style style of operation say Mutambu has perfected the art of invoking the names of who is who in the country to scare and intimidate people at Ketraco and his other victims outside Ketraco.
Insiders describe Murambu as a man on a money minting spree and has allegedly siphoned millions of shillings through dirty dealings of which Kenya Insights has extensively covered.
His accusers state that he simply drops big names within the corridors of power and claims to be highly connected.
Despite the fact that he's a merely honorary chairman and not an executive one, he ensures that he reports to Ketraco almost on a daily basis from early in the morning and only leaves at dark in the night.
It is alleged that it is a norm for the chairman to have a nocturnal operations after leaving the office where he ostensibly hops from one place to another using the company's office vehicle.
A highly placed source said that the recent accident with the company's vehicle is attributed to his underworld's deals. "That's the time he's rumoured to be collecting kickbacks and cutting new deals," an insider said.
He recently got tongues wagging after he allegedly forced officers at Ketraco to provide him with all the company's bank account balances, procurement plan and pending procurement items.
Shockingly, he also ordered for the details of the available budget, details of contracts and other vital details of the organization structure.
Corruption
Corruption at Ketraco is not shocking, recently, a senior manager at the company had Sh58 million in his bank account frozen.
Justice Esther N. Maina froze various bank accounts belonging to Peter Maina Njehia with total amount of Sh 58,601,915.9.
The court blocked Njehia from transferring or withdrawing money including Sh13, 557,385. 00 which is being held as share capital at stima sacco ltd, Sh11, 913,750.00 being held as deposit at Alpa, stima sacco, Sh10 million held in the shares account among others held in the name of Peter Njehia.
Justice Maina issued the orders following an urgent application filed by the EACC which argued that the money could be proceeds of crime.
The court orders have stopped Maina from withdrawing, or transacting in the said amounts until further orders of the court.
Eacc said it had been investigating Peter Maina Njehia , over claims he illegally and irregularly influenced tenders, procurement and payment of goods and services while serving as a senior manager, supply chain at Ketraco.
If a lifestyle audit is conducted on the management up including the adversely mentioned Mutambu, Barasa, Wamukota and everyone on top, the findings would be mind boggling.
Reach out to me anonymously if you have any further information on this matter and will do a follow up and publish findings. ([email protected])
---
Kenya Insights allows guest blogging, if you want to be published on Kenya's most authoritative and accurate blog, have an expose, news TIPS, story angles, human interest stories, drop us an email on

[email protected]

or via Telegram
---