Ketraco CEO Barasa Splashes Millions In His Kakamega Gubernatorial Bid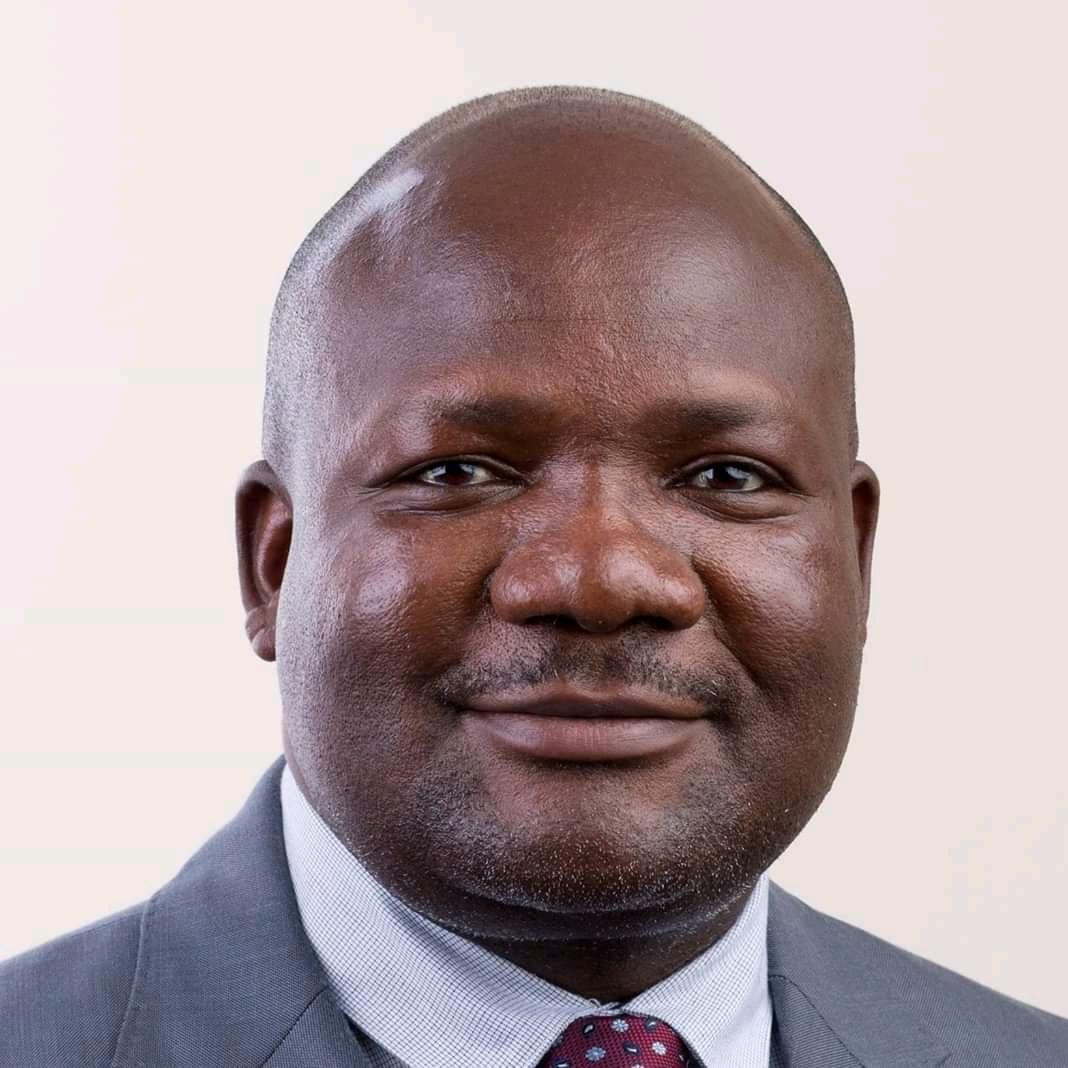 Scandal ridden KETRACO boss Fernandes Barasa is putting up a super well oiled campaign in Kakamega as he eyes to succeed Oparanya in a race that has other big wigs like Khalwale and Malala salivating.
According to sources talking to Kenya Insights, the embattled CEO has set aside hundreds of millions to put what he says is going to be a never seen before campaign. He's currently being referred to as the Mr. Moneybags given his deep pockets and sustained handouts.
Fernandez recently shocked many with his generous contribution towards building of his village church. Barasa donated a whooping Sh6M in cash according to sources speaking to Kenya Insights. This pointed at his fast changing fortunes.
He surprised the church with his offer of finishing the roof that had been stalled for years. So prompt he was that suppliers and contractors were paid in  advance and in cash.
Kenya Electricity Transmission Company (KETRACO) is currently under DCI probe after EACC handed the files over a Sh6.3B alleged theft.
Ketraco, like many other state corporations, has been involved in the mismanagement of multi-billion shillings' contracts.
In the first one, a Sh14 billion 450-kilometre, 1,500-megawatt Mombasa-Nairobi power line, there were fraudulent payments of alleged landowners.
Kenyans were swindled the money by the management of Ketraco through fraudulent payments disguised as real. On paper, the money was paid to genuine landowners on whose property Ketraco put up electricity transmission lines, but detectives believe a huge percentage of the money was swindled by officials at the State agency.
Detectives say one case in Kisaju, Kajiado County, where a landowner was paid 10 times more than the value of his land, mirrors hundreds of others during the construction of the Mombasa-Nairobi transmission line.
Secondly, in February 2018, Ketraco signed a contract worth $240M (Sh24 billion) with China Electric Power Equipment and Technology Company Limited (CET) to electrify the Standard Gauge Railway (SGR).
The promise was that in 28 months, the works would be complete.
Ketraco wrote: The project involves the construction of 14 substations between Mombasa and Nairobi. The main purpose of this venture is to ensure that when the SGR switches to clean energy power source, the supply will be reliable and sufficient for not only the train but other facilities along the Mombasa-Nairobi economic belt including train stations, planned industries, factories and businesses near the railway. This will create more major power customers and consumers and bring other opportunities to the locals.  The design of the SGR railway, initially run by diesel-powered locomotives, allows for the addition of a single electric line that will be connected to KETRACO's 482km 400kV Mombasa-Nairobi Transmission Line (MNTL) that was energized by President Uhuru Kenyatta on the 4th of August, 2017. MNTL, the longest and highest voltage transmission infrastructure in East Africa, has a transfer capacity of 1,500MW which is 200MW shy of the current national demand of 1,700MW. The line was constructed to address the challenges of low voltages, high transmission losses, unreliable supply including strengthening of network security and the national grid system. Its energization therefore debunks as flawed the myth that Kenya does not have a dependable source of electricity, most importantly one that can power the electric train network.
However, two years down the line, the work of electrifying the SGR has started not yet started.
In the third project, another one to do with a transmission line. Ketraco misused Sh6.3 billion for no or shoddy works done. It goes something like, Ketraco allowed a contractor to keep 100 per cent of its staff, even when the project had been stopped for 54 months after landowners blocked it, instead of just keeping a skeleton staff until matters had been resolved. There were also additional claims due to the contractor's overheads during the delay. Auditors also flagged variations of contracts whose prices had been set beyond the 20 per cent variation limit stipulated by procurement law. One of the projects was varied by up to 86 per cent, resulting in additional charges of Sh430 million. The report also found outstanding way-leave compensation amounting to Sh726 million, with another unclear payment of Sh35.6 million made to a landowner in Kajiado. There was also an inflated land compensation payment of Sh72 million to a software firm and the entity had taken a hit from a presidential directive on 20 per cent top up to compensate landowners.
This last one is particularly hazy as it looks like the whole money was misappropriated and ended up in the pockets of politicians. Sources trace the Sh6.3 billion back to the Deputy President.
In the power lines scandals, very many billions have been mismanaged and most point to the financing of a campaign to sway western Kenya to the DP.
The fourth scandal is that of the Loiyangalani-Suswa power line worth 28.9 billion shillings. The project which had varied estimation of costs from the National Treasury (Sh36 billion), Ministry of energy (Sh33 billion and Ketraco (Sh30 billion) stalled at some point. The 435-kilometre double circuit transmission line is also rated at 400kV but currently operates at 220kV.
Fernandes Barasa is accused of carting away money from Ketraco to fund his and the political ambitions of the DP. The other big question is where did the money to electrify the SGR go to? Where did Fernandes Barasa take Sh25 billion?
An analysis by renowned economist David Ndii showed that as at last year, Ketraco must have lost over Ksh150 billion.
"Ketraco is a bigger channel of budget plunder than the National Youth Service (NYS) by far. I estimate KSh 150 billion was stolen through transmission lines budget," Ndii stated in his article titled, "highway robbery and sex toys: Plunder by the numbers".
KETRACO is a bigger channel of budget plunder than NYS by far. I estimate Sh150 billion stolen through transmission lines budget. https://t.co/s2gWV4Wisr https://t.co/XO7bqLTaaB pic.twitter.com/FKJgZL7uqD

— David Ndii (@DavidNdii) June 10, 2018
Sometime in August 2019, a well-built middle aged man in a high-end restaurant runs for dear life panting like a chased antelope, he finds his way into the toilets of the restaurant and hides.
The man was none other than the Chief Executive Officer of Kenyan Electricity Transmission Company (Ketraco) Mr. Fernandes Barasa. He was running to safety to hide from the, at that time fiery Directorate of Criminal Investigations Boss George Kinoti. The only problem is that the DCI boss wasn't coming for him. He was at the hotel for another business and as coincidence would have it, Mr Barasa was also in the hotel and happened to spot him. Barasa later flee using the fiver star hotel's kitchen door.
Why was he hiding?
Mr. Barasa was hiding for all the wrong reasons, or good reason, depending on where you sit in the scheme of the political divide.
Why is the DCI taking long to arrest Barasa who continues to enjoy freedom despite EACC having completed their investigations and found him involved in the heist and more importantly, why is the President allowing tainted characters like Barasa to continue holding office.
There has been allegations that Barasa uses his foundation fund in Kakamega to launder money. Many have questioned the source of his money that he's currently piling his campaigns with. This is an area of concern that DCI should focus on to unearth the truth.
What is the source of income of Fernandez Barasa Foundation? Who are the Foundation's generosity donors? Who gives the Foundation grants? Does the Foundation have investment returns; for example stocks, shares, incomes from rental properties and interests on funds in savings account?
It is also a clash of interest for Barasa as a public servant to engage in active politics while still in office, by virtue of his position in government he has state machinery at his disposal to campaign. This is contrary to president's directive prohibiting public servants from engaging in active politics.
Barasa a close confidant of DP Ruto and his protectors in the system must hurriedly be brought to book.
---
Kenya Insights allows guest blogging, if you want to be published on Kenya's most authoritative and accurate blog, have an expose, news TIPS, story angles, human interest stories, drop us an email on

[email protected]

or via Telegram
---