Toxic Corruption At Immigration Department Makes Getting A Passport A Walk In Hell For Kenyans.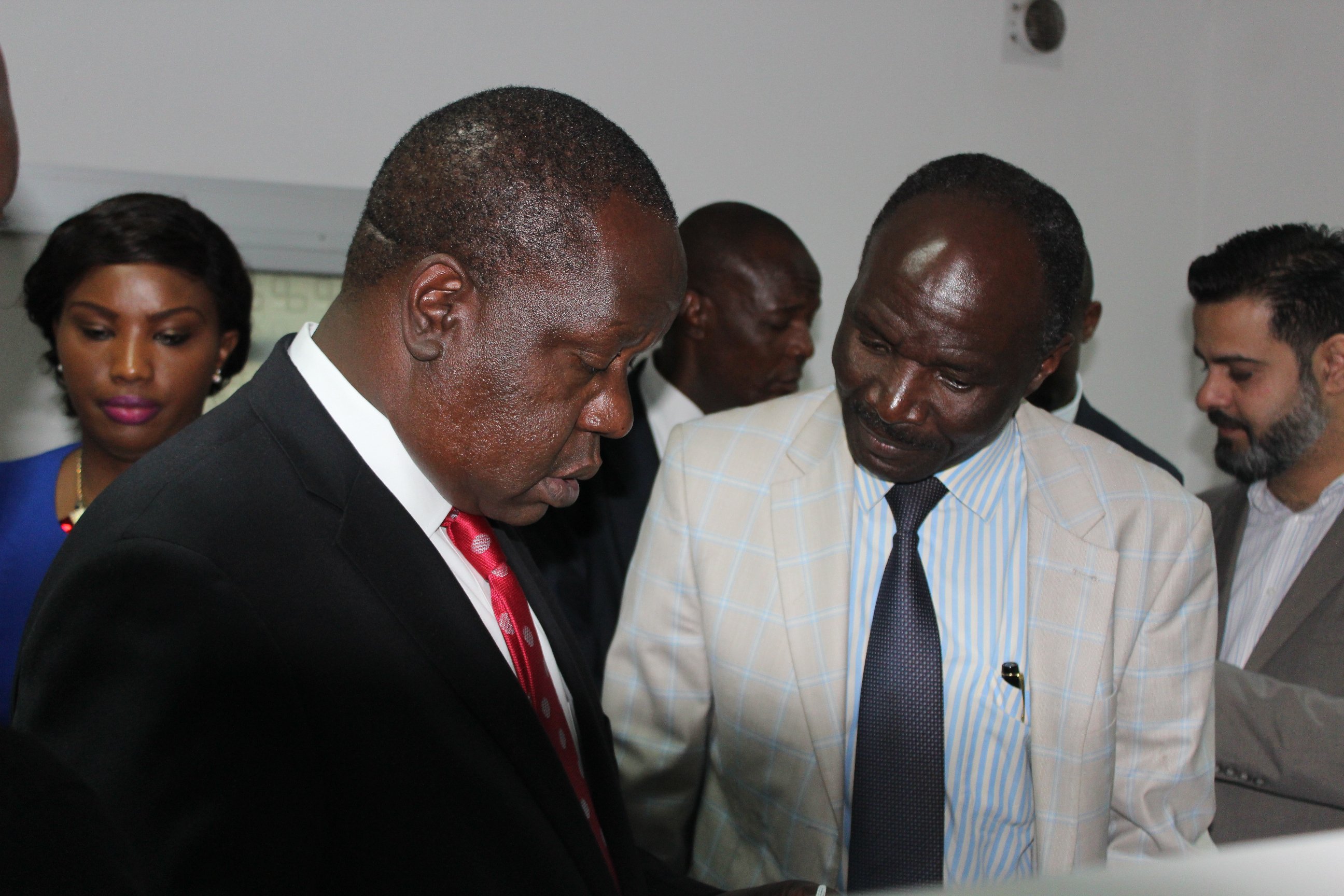 Many Kenyans always have ambitions of greener pastures so they're ever looking for opportunities mostly abroad, the unemployment rate is at its all-time high in the country. Apart from employment, there are several reasons for travels and this why out airports are ever busy. They say getting a visa to say the U.S. is as easy as a camel going through a syringe and if you thought that is hard then try getting a passport first, a walk over melted metal.
Immigration Department in Kenya is killing many ambitions in Kenya through a systemic rot that range from Corruption, Poor service delivery, very poor communication and outright incompetence in terms of adherence to timelines.
Such is the case of Paul Mathenge who lost a scholarship from St Georges University, Grenada. "I applied for my passport on 14th Nov 2017 and as late as today the 18th Feb 2018, getting it seems a pipe dream. I was to be admitted on Jan 5, 2018. I constantly enquired about the status of the passport everytime getting the same response that it was still in process. I was replaced from the scholarship class on Feb 8, because I didn't show up for a month.That is the price I paid for ImmigrationDept incompetence. I lost something I worked so hard to achieve.It was a deep heartbreak.I have realized very many Kenyans share my plight." Paul painfully narrated his story to Kenya Insights.
He continues, "Getting a scholarship was a culmination of years of hard work and relentless mailing of Donors. I sometimes used to forego lunch so that I could use the cash in a cyber. But all this rough and teary journey has been taken away by the incompetence of the Immigration Dept. My dream of getting an education is dead. Dead but not forgotten. I will rise up again, dust myself up but Immigration dept is killing many dreams."
We embarked on an investigational path to unravel the mysteries behind this and realized Paul's tribulations is not unique , the cases are replicated across the country. Immigration Dept Kenya is the alter of bribery. While others wait for even sux7 months to get a passport from the date of application, you can secure a passport in 4 days if you are, financially, politically and ethnically correct. Cases of missing files, printed passports missing unless you pay a fee, constant system outages are some of the evils. There are cases where the passport has been printed but held back until one pays the bribe, a not yet printed passport would spring out of the blues should you succumb and pay the officials bribes.
Kenyans apply for passports in their thousands on a daily basis making Immigration Department one of the busiest government's branches and with this comes the curse and corruption opportunities. It is so bad that when you walk into Nyayo House for a passport, corruption starts at the entrance where the security officers who're part of this drenching cartel will ask if you want your passport 'itoke haraka' obviously you'll say yes and just like that you walk into their trap. You'll be directed to persons inside the building who'll ensure a speedy processing, this is the corruption path you've taken.
Ideally, application for a normal 32-page passport costs Sh.4,500 and should take an average of two weeks to be out, this is the legal route but surprise on you, you'll be damned to sit comfortably thinking it will be that easy. Corruption at Immigration is shamelessly so open that on placing your application at the offices you'll be asked with a straight face if unataka itoke haraka, at an extra 'fee' your passport can be fast-tracked to be out in a week and some even deliver within the day depending on how much you pay. Bribes ranges and mostly they ask for Sh,30,000. With ultimate arrogance and impunity show off, they'll give you the option of giving the bribe and remain assured of your passport or leave you to go the clean way and wait for a lifetime for your passport to be out.
From our investigations, files that are "not paid for" that is the forms whose applicants paid the standard fee without bribes are shoved aside and barely leave those desks for processing. You'll be at home counting days thinking the application that you placed at the immigration office in Kisumu is being processed yet, in reality, it's in the dusty desks in the same place simply because you didn't follow the 'due process' of giving bribe. Your visits for collection will keep on being postponed with 'still under processing' lie until when you succumb and buy 'tea'. Everything is unreal until you find yourself applying for a passport believe me.
We've also gathered that the department's officials work with a stream of brokers who have coined a new way of preying on their victims. Immigration Department social media pages are awash with complaints, angry and desperate applicants who get the same old lie of passports still being processed. So here's what happens, the brokers who're camping on these pages, identify a target who has placed a complaint then privately contact them with a promise of offering help for speedy tracking and delivery of the passport. The tracking portal is also faulty with no much on receivers end to count.
During our undercover investigations where we posted a fake complaint on Immigration Department's Facebook page, a man identifying himself as Munene privately contacted promising to help me get the passport under 24 hours. He gave his number and we talked on the phone, he claimed to be working at Attorney General's office where they deal mostly with diplomatic passports but  has the right muscles to ensure my passport would be out by evening same day (we talked in the morning). This was to happen if I gave kitu kidogo of Sh.30,000 my goodness, on top of the standard passport fee, you add extra Sh30K see how expensive it is to get that document?
Because of desperation due to time limits to travel, many Kenyans are forced to play to this evil card since this is the norm now and there's nothing you can do about it, one official working at their offices in Mombasa told me there's nothing, absolutely nothing that can be done to stop this however much we expose the rot. An excuse given is there are only three printing machines in the country and two are down leaving only one in operation and which is unable to take the heavy workload for the new generation passports.
But corruption at Immigration didn't start the other day and in 2016, the department announced online application as a measure to curb corruption but this has done little to stop the menace since one will have to physically present the downloaded forms for biometrics and other verifications and there then, you fall right into their arms.
Those who play by the cards and give bribes ends up with the document in the shortest time, those who stick by standard rules pay the ultimate price of a frustrating journey trying to get a passport. In the case of Paul, a young farmer who lives in Taita but had to travel to Mombasa for the passport, he had used about Sh50,000 on his unsuccessful journey. This was on endless trips to Mombasa and staying in hotels during these times since he wasn't a resident. Mark you, he refused to pay the bribe so he was kept waiting meaning more and more trips, now if he played along at last by paying the bribe of Sh30,000 he'd have used Sh80,000 also note being a small-scale farmer, much of this money would come from relatives as a loan. How many people out there are going through same tribulations? Many!
Embedded corruption at these offices continues to kill many ambitions and relationships due to deliberate incompetence, we've established the department has the capacity to sufficiently handle the number of applications but instead opt to play monkey business to leave open space for bribery which as now remains the surest way to get a passport in a snap. It is sad that a document that should be given in standard route is a cash cow venue. The corrupt officials give the nature of desperation for the document, will continue preying on applicants. The cartel is firmly embedded that they boast around chest thumping how nothing can be done to dismantle it. Not unless the pigs start flying and president cracks his whip, Kenyans have many more monkeys to strangle including immigration impunity and toxic corruption.
---
Kenya Insights allows guest blogging, if you want to be published on Kenya's most authoritative and accurate blog, have an expose, news, story angles, human interest stories, drop us an email on

[email protected]

or via Telegram
---
How Flying Squad Trailed And Arrested Police Officers Who Raided A Malian Citizen's Home In Kilimani Stealing USD 8,000 In Cash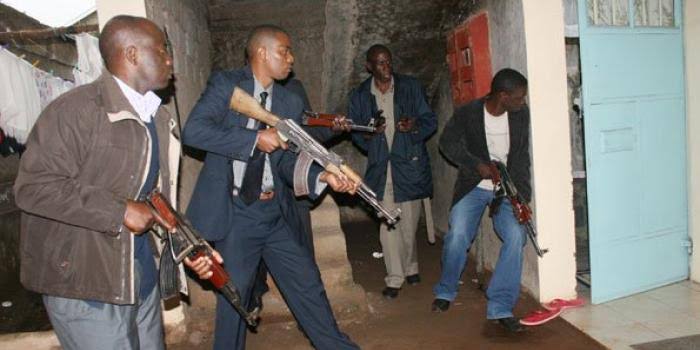 Flying Squad officers have arrested one police officer & are in pursuit of others following a report made by one Bathily Abdoulaye, a Mali national, who had reported that on 15/09/2018 four police officers from Nrb Area command came to his Kilimani residence and arrested him.
In the process of the arrest the officers ransacked his house and took the following items: 8,000 US Dollars,Ksh.83,000, 3 Rolex watches each valued at 15,000 US Dollars, his passport and also transferred Ksh.30,000 from his Mobile phone number to another Mobile phone number.
The complainant was then escorted to Central Police Station where he was later released without being officially booked in the Occurrence Book. Thereafter, the same officers still continued demanding from him an additional 8,000 US Dollars which prompted him to report the DCI.
Flying Squad  officers laid an ambush at Yaya center where the money was supposed to be delivered & in the process managed to arrest one suspect namely Moses Njogu Njagi who led officers to Central Police Station where No.88724 PC Kelvin Ndosi of DCI Central was arrested.
The passport of the complainant was recovered from the arrested officer. The Flying Squad is still looking for the other rogue officers including one driver attached to the County Criminal Investigations Officer,Nairobi Area.
Cases Of Police Officers engaging in criminal acts are not new in the city and this just adding to the pile of many cases. With the purge on illegal immigrants, rogue officers have taken advantage and many foreigners are complaining about harassment.
---
Kenya Insights allows guest blogging, if you want to be published on Kenya's most authoritative and accurate blog, have an expose, news, story angles, human interest stories, drop us an email on

[email protected]

or via Telegram
---
Britania Foods Ltd CEO Robert Kagundah's Days At Britania Numbered As Sales Director Shown The Door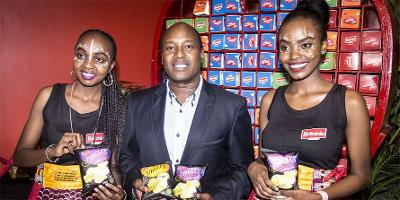 Mr Robert Kagundah, a former Coca Cola executive, was appointed to take charge of the business now renamed Britania Foods Ltd after acquisition from Manji foods by Catalyst Principal Partners and for Manji Foods, previously House of Manji, is Kenya's market leader in the biscuits category with a market share of 27 per cent in 2016, according to data from research firm Euromonitor, it was a good gamble for the investors, however, that hasn't been the case.
Britania has been making losses and notice to the CEO to restructure the company to profitable heights has hit a dead end with steady losses that now rolls.
Britania Foods Limited workers have accused the top management of irregularly running the company that was in 2017 acquired by Nairobi-based private equity firm Catalyst Principal Partners.
All is not well at Britannia Foods Limited following allegations that workers have been turned into slaves with sexual exploits being at the centre of management.
Currently in hands of private equity firm, Catalyst Principal Partners, all eyes are on chief executive, Robert Kagundah popularly known as RK on whom all eyes are focused. Not left out is Elijah Maina, the sales director of the firm. The duo is alleged that in order to satisfy their social urge, they award contracts and employment opportunities to females they befriend.
Kagundah out of the blue, awarded a catering and cake supply contract to Civa Cakes, associated to Cynthia Orenge. The said Orenge has introduced a lady by the name Charity Muema to Maina and her firm CM commodity suppliers is to land a major wheat supply deal running into millions of shillings.
Kagundah met Ms Orenge at Karen Country Club. She was sacked at the club after she was found in a compromising position inside Kagundah's car at the parking.
At Britannia, Kagundah manipulated a Somali tycoon, a one Mohammed and acquired a Mercedes Benz registration number KCD 227B. Mohammed had supplied the company with a number of Toyota Fielder cars for the sales department.
Britania is fully owned by Catalyst Principal Partners after being purchased in early 2017 from the Dawda family. Our sources indicate that cooked books may have been used to dupe Catalyst into buying the loss-making company.
By the time Catalyst found out, it was too late. CEO Robert Kagundah and his sales manager, happen to be best friends, forming an axis of acute corruption that no one at the company can stand up to.
The plan involves working in cahoots with distributors, to dupe the board and management that they are meeting sales targets.
A distributor would for example order biscuits worth Ksh 10 million, and Elijah and his team would report that figure has been met, regardless of whether the distributor sells or not. The distributor would then return back the stock after about three months, very close to the expiry date.
Britania hence ends up losing tens of millions every quarter, and rumors are that Kagundah is paid handsome amounts in kickbacks together with Sales Director Elijah Maina.
Catalyst has since sacked the sales director over non performance and the steady loss making. This can be seen as a blow to the CEO who has now lost s confidant. Britania would be keen to get its brand on straight line by doing away with scandalous characters in its management and more so have performers as opposed to mediocres.
---
Kenya Insights allows guest blogging, if you want to be published on Kenya's most authoritative and accurate blog, have an expose, news, story angles, human interest stories, drop us an email on

[email protected]

or via Telegram
---
Thigh Pain That Killed A Three Year Old Girl In The Theatre At Kenyatta Hospital Parents Say It Was Doctors Negligence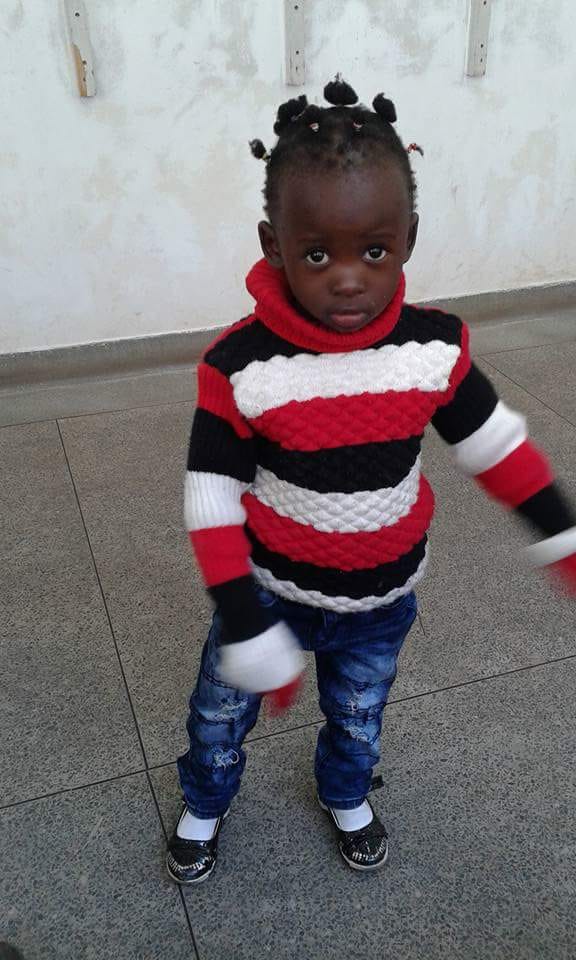 On a normal day on Monday, Penina Kadogo after a long day playing, complained to her father, Mathew Kitito about pain in his leg, "Baba naskia uchungu kwa mguu." The father recalls. He had assumed this was probably a minor injury incurred during their plays with peers during the day. Unknown to him, this would be the start of a short, sad journey and the end of him seeing his daughter alive.
As a precaution, he opted to take her to the hospital for a quick bone check up. Talking to Kenya Insights, the father says a Dr. Tende at Kenyatta National Hospital checked and recommended for an X-ray, ultrasound checks. He was also referred to a bone diseases specialist a Mr. Ndeda.
After tests And deliberations, it was decided for the kid to be taken for operation to sort out the pain on her thighs on Tuesday. As required, she was put on medication and denied food as a patient preparation standard before surgery.
While she was booked for surgery on Tuesday, this never became the case and it was pushed till Thursday. According to the father, the three year old didn't eat anything from Tuesday when the doctors had scheduled the operation till Thursday when she was taken to the theatre.
Mathew was hesitant about having the surgery done at Kenyatta but he was convinced that it was the best place to have it done given it being the biggest hospital. He had suggested taking her to a private hospital. In his own view, he wasn't convinced the minor case warranted an operation.
On Thursday at 11am, Peninah was finally taken to the theatre and once again, things would go down the drain from this point. Minutes turned to hours of waiting, uncertainty and anxiety was killing the parents on the other end. At 3pm that is five hours after she was checked in for the minor operation, the mother was called from the ward to take her daughter, by then, they had finished, so they thought.
When her mother, Joanne Atieno took her up, she felt something unusual, she was struggling to breath and at this point the doctors must have realized they made a mistake and then took her away from the mother who was then instructed to leave. This would be the last time she held her in her arms alive.
Peninah took her last breath minutes after, she was registered dead at 3.05pm. Mathew was then called to the hospital at 7pm where they broke to him the bad news.
Dissatisfied with everything, the father is convinced the death has been caused by doctors negligence and according to an uncle Chabuga Evans who's taking the lead in seeking answers, Peninah was given anesthesia overload and that's what resulted in the hard breathing. They claim she was taken out of the surgery before full recovery and the doctors didn't factor in precautionary measures to keep the baby alive.
Narrating his story, the disturbed father is pointing all fingers at the hospital. "This was a minor case that shouldn't have resulted in the death of my daughter, I'm mad, sad, friends and family are falling and I can't explain to them what exactly happened." Our interview pauses as he breaks into tears.
The uncle Chabuga took over making their pointers clear that from Tuesday to Thursday the kid wasn't given food and was taken to the theatre while too weak. They're questioning why the doctors didn't consider the physical stability before taking her for surgery.
Getting answers from the management has become a challenge, the family says. The body is at the hospital's mortuary and they're sourcing for independent pathologist to ascertain cause of death. They read dishonesty that the body has already been treated which the claim can possibly wash away crucial clues to find cause of death.
However, the resident pathologists are giving assurances that this wouldn't be an issue as autopsy will show the exact cause. They're determined to take the matter to all heights to get justice for the kid. They've raised an eyebrow as to why the final report was written by a different doctor from the ones who handled the patient. They've been advised to seek answers from the management.
Kenyatta Hospital continues to struggle with systematic failures which this site has been highlighting and are never addressed. General understaffing, underfunding and overcrowding remains the biggest challenges that are yet to be addressed making it prone to such errors which can be avoided.
As this family seeks justice for their daughter, another disaster is waiting to happen, the more things change, the more they remain the same. We're yet to move on from the incident where a wrong patient had his skull opened and now this and so many unreported cases.
Employ more doctors and staff, thevfew available are overworked, demoralized and proneness to mistakes increased, allocate more funds and ensure the projects are implemented to improve the facilities at KNH, we can't have a national referral hospital running on colonial equipments. Decongest KNH by ensuring other public hospitals are working perfectly, this hospital should only be for complex issues as it should be not for treating minor cases like fever.
The hospital must give answers to the family of the deceased and ensure justice by taking actions against any deliberate negligence if any that might have resulted in the death of the three year old girl.
---
Kenya Insights allows guest blogging, if you want to be published on Kenya's most authoritative and accurate blog, have an expose, news, story angles, human interest stories, drop us an email on

[email protected]

or via Telegram
---