Grand Conspiracy of Sh 600M Cocaine Haul, Uhuru, Nationwide Power Outage And The Kenya-Uganda Sugar Cartel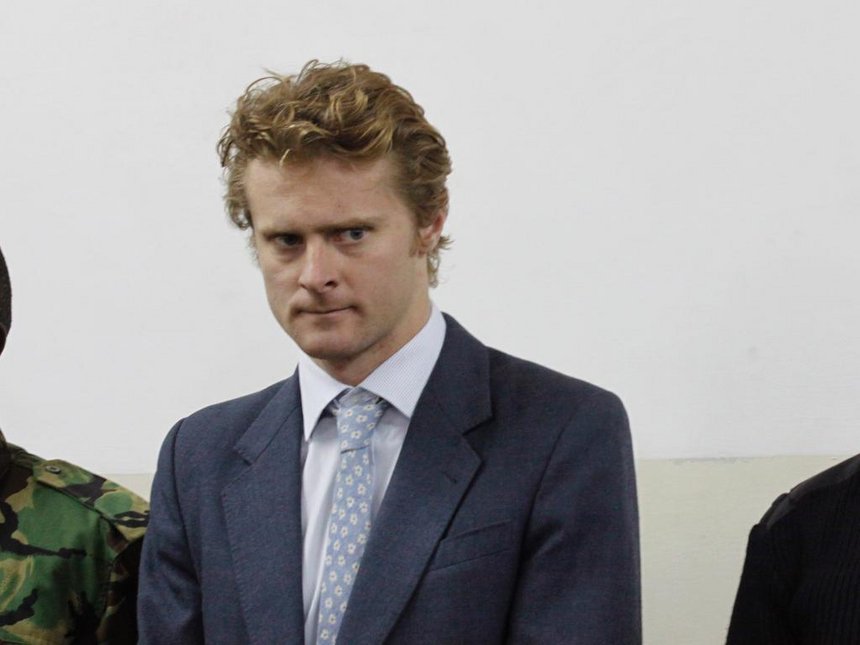 Earlier last year, President Uhuru cut a bilateral deal with Uganda that would see Kenya import sugar from the neighbouring country. His decision was met with fierce criticism from the opposition leader Raila Odinga and leaders from the sugarcane farming region of Western Kenya. The explanation was an importation deal with Uganda would kill the local trade by encouraging sugar smuggling from Brazil.
Uganda barely produces enough sugar to sustain it's demand in their country and primarily imports from Brazil which is famed for making downgrade sweetener. International anti-narcotics authorities have also marked the route as a leeway for drugs trafficking and Mombasa Port being a mini rigid port facilitating drug trafficking in the region.
The opposition also accused the president of giving the sugar deal an okay in exchange negotiated a deal for his family's company Brookside to be exporting dairy products to Uganda. Brookside is currently the biggest dairy enterprise not only in Kenya but the whole region.
It didn't come as a surprise when Jack Alexander Wolf a British citizen was arrested last week together with two Kenyans in connection with the impounding of cocaine at the Port of Mombasa valued at Sh.600M.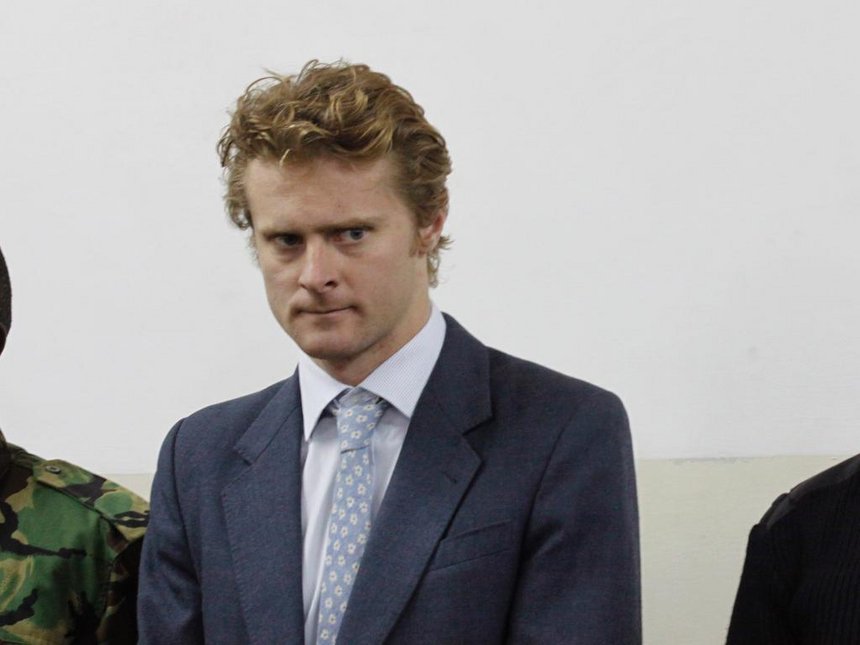 According to information gathered by Kenya Insights, the three suspects are linked to a drug smuggling cartel from South America and in particular Brazil where the shipment originated from. They were trailed by foreign and local anti-narcotics authorities for months. The cocaine was in a consignment of sugar destined for Uganda from Venezuela when it was seized. The ship carrying the consignment was allowed to leave Mombasa because the drugs were seized after the consignment had been offloaded.
Kenya Insights also learn from reports that the drug haul was flown to Nairobi last week on Sunday and kept at an undisclosed location in Nairobi. This a Deja Vu of the 2004 Kenyan Police seizes of a cocaine consignment worth Ksh. 6.4B the biggest shipment to have ever been nabbed in East Africa. Years down the line, no one has been held responsible.
March 25, 2011, 98 packets of cocaine weighing two kgs each with a street value of Ksh 500 million were netted in Shanzu area in Mombasa. The six suspects, 3 Kenyans, 2 Iranians, and 1 Pakistani national were charged the same day for alleged drug trafficking. The consignment which initially weighed 196 kg came to weigh 102 kg three days later when the suspects reappeared in court. The mysterious disappearance of the 94 kilogrammes of heroin is yet to be resolved. In short, history can pre-empt the outcome of the drugs flown to Nairobi last week, and it will be a twirl.
Back to the case at hand, Jack Marian the Briton arrested in line with the Sh.600M Cocaine haul is a Scottish aristocrats' son. He's also head of the East Africa operations at International trading giant ED&F Sugar, and he's also the son of Lady Emma Clare Clare Campbell of Cowdar, whose family own a popular estate in the Highland of Scotland, mentioned in the Shakespeare's Macbeth. His mother Lady Campbell, 58, is the daughter of the late Hugh John Vaughan Campbell, the Sixth Earl Cawdor
Marian and his company are part of the Kenya-Uganda Sugar cartel. According to intelligence gathered by Kenya Insights, the cocaine in question was transported in containers which from outside appeared to carry sugar. The shipment we pick was due to be received by Mshale Commodities, coincidentally, Mr Marrian happens to serve as the company's MD.
Mr Marrian has lived most of his life in Kenya and with his family's royal stature made friends with powerful families in the land. He had since been released on bond, thanks to his connections and the loose ends in the narcotics laws and most importantly the corrupt judicial systems and also the corrupt police which according to Transparency International is a facilitating factor in drug trafficking.
It's worth to note that the drugs were seized by US drug enforcement administration officials. The seizure is rare one in Kenya given the corrupt nature of the police who are easily compromised with bribes to let go. Another Kenyan, Roy Francis Mwanthi was arrested alongside Marrian and has also since denied the charges.
Marrian went to Pembroke School according to intel gathered by Kenya Insights lives in Karen, a Nairobi leafy suburb, Springs Valley. Isn't is a rare case that the suspect Mr Mirrian was arrested then released the consignment flown or disappeared as reported the later he was arrested again charged, obviously without evidence. Perhaps a ploy to dupe public that investigations ongoing while in real sense none would be in place.
On Saturday morning from 5.15am, Kenya woke up to a national power outage in what KPLC attributes to a 'technical hitch'. Coincidentally, the general outage also rocked Uganda where a national power blackout went simultaneously with Kenya's. According to Umeme Limited, the country's power supplier, the blackout was due to a fault at the Owen Fall Dam in Jinja. It's on an unusual day that you get to witness such a scenario where two countries go into darkness. Keeping in mind the Sugar link in mind a conspiracy of correlation in the cases becomes justifiable.
Talking of coincidences, an international airport as JKIA was also in darkness for two whole hours with all operations in this window period being in shadow, according to explanations from the Kenya Airports Authorities, their backup generators which are programmed to go on automatically on power cut as an alternative mysteriously failed to function and had to be rectified manually.
The generators are supposed and often put in check and up to the task to go on in the case of a power outage it came as a surprise that on this particular day it couldn't function for two hours. The window period which meant anything was coming in and outside the airport happened undetected is a severe security issue that should and must worry conscious citizens. Whether the power outage at the airport was orchestrated as it may seem or not is a matter of concern that biggest airport could go for two hours without electricity alternative and that people must take responsibilities.
Speaking of responsibilities, Retired Major General Karangi the new Kenya Airports Authority (KAA) head is also not new to controversies, he's just coming from heading KDF who according to a UN and broadly publicised reports are involved in a sugar-smuggling racket worth as much as $400 million a year. Much of this two-way trade—charcoal going out and sugar coming in—takes place through Kismayo's sickle-shaped harbour in southern Somalia. The port was captured from al-Shabab in 2012 by Kenyan troops operating under the African Union Mission in Somalia.
Kenya Airports Authority(KPA) new MD Catherine Mturi-Wairi stationed in Mombasa where the drugs were netted and also sits on the Sidian Bank formerly K-Rep Bank Board of Directors becomes a person of interest in the investigations. Sidian Bank belongs to Businessman Chris Kirubi. Catherine's appointment was marred with controversies with a suspicious quarter pushing for her appointment, but that's a story for another day. How can she possibly curb the drugs trafficking menace in the port? Can she explain where the haul is?
According to finer details gathered by Kenya Insights, the netted drug worth is way more that the Sh.600M as reported in the mainstream and could be worth billions. Power cut off both in Kenya and Uganda could it be that someone orchestrated this and took advantage of the window period to fly in and out drugs or whatsoever it is? Nobody can give an answer since nothing can be trapped.
Everything that happened at JKIA between 5.15am and 7.15am can't be traced, nothing captured on the radar, and it was a total power blackout from a main power supply and the backup generators. What a coincidence that power also went off in Uganda and that the drug net has the sugar trade players caught up. More questions you ask, more conclusive you arrive at a perception.
That there was a power outage and backup generators couldn't go on automatically as programmed for two straight hours is a disturbing national security threat at a time when Kenya stands at an all time terror alert. Elsewhere, this is the second time in a row that the national power cut is happening no one taken responsibilities and nothing happens beyond press releases. Kenya is headed to 2017 elections, we wouldn't want a technical hitch or a monkey explanation cutting off power since we're using BVR system meaning electricity must be available for smooth transmission or abracadabra in results might be destined.
Keep it Kenya Insights as we dig deeper into this and other more frauds and suspicious deals across the country and continent. If you have a tip or any lead feel free to email me the investigations editor at ([email protected])
---
Kenya Insights allows guest blogging, if you want to be published on Kenya's most authoritative and accurate blog, have an expose, news TIPS, story angles, human interest stories, drop us an email on

[email protected]

or via Telegram
---