The Gangster Path Of Ayub Savula, Pastor's Son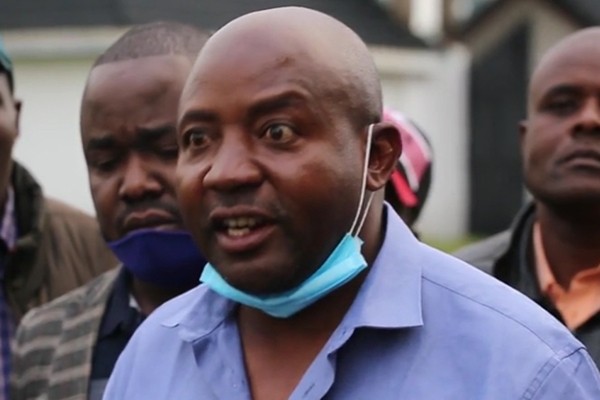 The late Arthur Angatia brought up Ayub in a Christian setting and as we've all seen them, the children of the pastors end up being the opposite their parents. Before he spring to prominence, Ayub was a journalist with the standard newspaper before he was unceremoniously fired. A short tempered man the size of his height, Savula known for his love of whisky has not been short of dramas from his favorite bottles.
Assault on a plane.
Last year, the dramatic member of parliament of Lugari constituency put himself into trouble. According to reports, JKIA DCI office are still investigating claims by gospel singer Kevin Bahati and Mochez Models CEO Dorothy Oliech that they were assaulted by Savula. The two lodged a complaint with the Police on December 13 and the matter recorded under OB numbers 18/13/12/2020 and 19/13/12/2020.
The alleged incident is said to have taken place on Sunday evening as the three were enroute from Kisumu to Nairobi via a local airline. The matter got media attention following a widely circulated social media post by Dorothy.
"On Sunday as I was flying back to Nairobi from Kisumu, on Jambo Jet I was attacked by MP Ayub Savula. The onset of all this is, he was winking to a lady seated next to me in a drunken state. This behaviour was totally unacceptable to us and he was requested to stop, after which he started abusing me, my mother and father," Dorothy posted, a statement reflected in her written police statement.
In his police statement, Bahati claims that the MP who was seated next to him on the plane punched and slapped him for no apparent reason.
"I sat right next to him. After he started shouting at the ladies (Dorothy and a friend whose name was given as Caroline Idah), the whole plane was in panic mood. Even a prominent politician who was on flight with us tried to ask him to calm down," Bahati stated.
While the incident vanished from the public surface perhaps from out of court settlements, Savula is back in the public eyes again and this time it's in a murder implicated matter.
Jennifer Wambui's Murder.
National Lands Commission's communications officer Jeniffer Wambua was last week found murdered and autopsy would later reveal she was raped before being strangled to death.
It then emerged that Jennifer was a key witness in the Sh122M graft case in the Government Advertising Agency where Lugari MP Ayub Savula and his wives, former Ministry of Information, Communications and Technology PS Sammy Itamere and former Director of Government Advertising Agency (GAA) Dennis Chebitwey were among 23 individuals and five companies whom the State believes syphoned Sh122 million through briefcase entities instead of paying media companies for services rendered.
The government owes media companies Sh2.5 billion for services rendered but not paid for over the years.
In October 2018, they were charged for the fraud, "I am satisfied there is sufficient evidence of fraudulent advertisement and payment of Sh122,335,500 to honourable Ayub Savula, Melody Gatwiri and Hellen Kemboi, the Sunday Publishers Limited, Melsav Company Ltd, Johnnewton Communications, the Express Media Group, No Burns Protection Ltd, Cross Continent Ventures Ltd and Sheldlock Ltd respectively," said Director of Public Prosecutions Noordin Haji.
Mr Haji added: "I am further satisfied that Sammy Ishiundu Itemere approved fraudulent payments of Sh122, 335,500 to the aforementioned names and companies."
And just how did they execute this crime smoothly like that?
The scam, as alleged, is simple enough. The government advertises stuff, as all governments do, so there's a budget for it. So, set up a series of "briefcase companies" which purport to place or book such advertising. Get insiders in the budget sign off process to direct contracts, invoices and payments to those briefcase companies which then just swallow the cash.
Savula who's also a former journalist is the director of the seven fictitious firms that were also charged with the same offences including the publishers of Sunday Express, a weekly newspaper that circulates in Nairobi only, in conspiracy with others charged, he formed the companies and siphoned the funds. This was happening while media houses were on the state's neck over unpaid bills amounting to Sh2.5B.
Jeniffer testified against the accused fraudsters last month as state witness and was due for cross examination on Wednesday. There are reports that the slain woman had expressed fear during her testimony delivery telling the court some people were after her life. In her evidence, she had produced a Sh5 million invoice number 0070 dated March 22, 2017, from Sunday Express publisher MP Savula to the ICT ministry. This was amongst many other invoices she had disowned making her a crucial witness to nail the culprits.
Savula troubles stretches out to the taxman, the MP earned a total of Sh1 billion from contracts signed with various State agencies in five years through his company, Sunday Publishers Limited, the Kenya Revenue Authority (KRA) according to a suit he's battling in court.
Mr Savula's Sunday Publishers is said to have received the cash between 2013 and 2017 from government agencies among them the National Hospital Insurance Fund (NHIF), Ministry of Energy and Petroleum, the Nairobi County government, Migori County, Mombasa County and the National Land Commission.
The lucrative deals are now the subject of an ongoing tax evasion investigation by KRA and the Directorate of Criminal Investigations (DCI).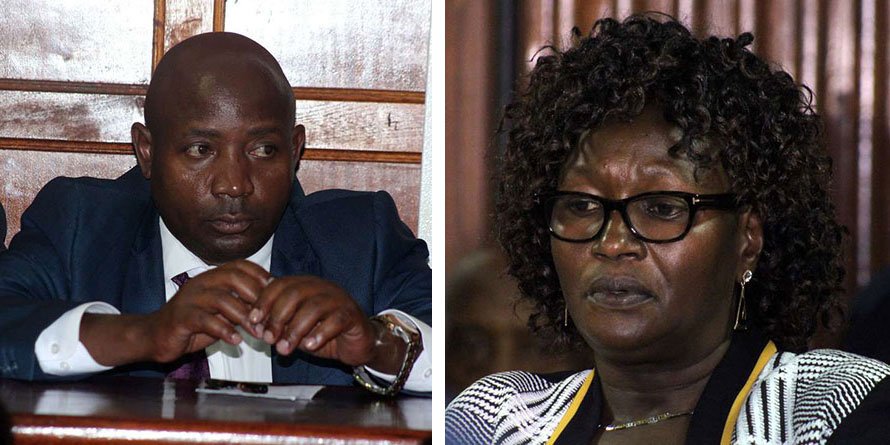 The investigations by KRA have seen the legislator slapped with Sh473.8 million tax arrears demand, which comprises interest and penalties.
Tax assessments sent to Mr Savula's Sunday Publishers Limited paint a picture of a company that was involved in mega deals.
KRA commenced investigations in February 2018. The taxman's investigators analysed the firm's bank statements and documents obtained from the company.
The taxman also obtained records of transactions from the known clients of Mr Savula's company, the invoices and Local Purchase Orders, which it used to piece together the deals.
KRA was forced to adopt this method because the firm had filed Nil tax returns for 2015, 2016 and 2017, while no tax returns were filed in 2013 and 2014 despite Sunday Publishers having earned income in those years.
The company received Sh84.7 million in 2013, Sh174.3 million in 2014, Sh397 million in 2015, Sh150.8 million in 2016 and Sh207.9 million in 2017, adding up to Sh1 billion.
Mumias Sugar Collapse.
The former journalist has never been short of scandals. He has been adversely mentioned in the collapse of Mumias sugar where those in the know allege that while working as a reporter, Savula landed on a dossier from his sources implicating the then company's CEO Evans Kidero for his alleged involvement in sugar smuggling and repackaging. It is speculated that the journalist was offered a hefty bribe to go slow on the story.
Ayub Savula was Kidero's media cover-up spin master and was paid by him while still CEO at Mumias. We know it. He should shut up.

— jacob juma (@kabetes) August 24, 2015
It is at their point and proximity of powers that he got closer with Kidero introducing him to the sugar industry. Savula reportedly won a tender to erect billboards all over Kenya for Mumias a matter whose delivery was hurried in the unreleased Delloite audit report.
He participated in the looting of Mumias Sugar Company. Voters elected him as their MP. His name has come up in the murder of Jennifer Wambua hence increasing his chances of becoming Kakamega's governor. If he is charged with murder,voters will happily vote for him.This is Kenya. https://t.co/CmMVi6RIUy pic.twitter.com/PW07tiJjK0

— Boniface Mwangi (@bonifacemwangi) March 18, 2021
There are gave accusations that have been floating around relating to the MP.
AYUB SAVULA betrayed his colleague who was investigating theft of funds at MUMIAS SUGAR COMPANY. He introduced the colleague to the Finance man at MSC so when they were driving from Kakamega towards Kapsabet its alleged that the journalist was pushed out of a moving vehicle.

— KENNETH (@IkeOjuok) March 16, 2021
In 2017, Mumias Sugar Company legal officer Ronald Lubya was murdered in his home and wife gang raped. MPs from western Kenya had alleged that Mr Lubya was being coerced by sugar cartels to sign for illegal sugar, which was in turn to be branded as a Mumias consignment and released to the market for sale, but he refused. It was also alleged that he refused to sign off millions that were to be given to local politicians for their campaigns.
As Savula battles the numerous cases in court, he remains one the many MPs facing criminal charges in courts and while this is going on, sugar industry that was the bedrock of western economy is now six feet under. Savula has been less vocal on Mumias collapse just like Bonnie Khalwale who was allegedly silenced with a Sh12.5M bribe by Kidero when he was hot on heels in the matter.
Ridiculously, Savula is now scheming to vie for Kakamega governorship and with a voter base that barely consider morals, he might just win the seat, his brother Khalwale is also rolling his sleeves for the seat.
---
Kenya Insights allows guest blogging, if you want to be published on Kenya's most authoritative and accurate blog, have an expose, news TIPS, story angles, human interest stories, drop us an email on

[email protected]

or via Telegram
---