Safaricom, The Kenya's Big Bad Wolf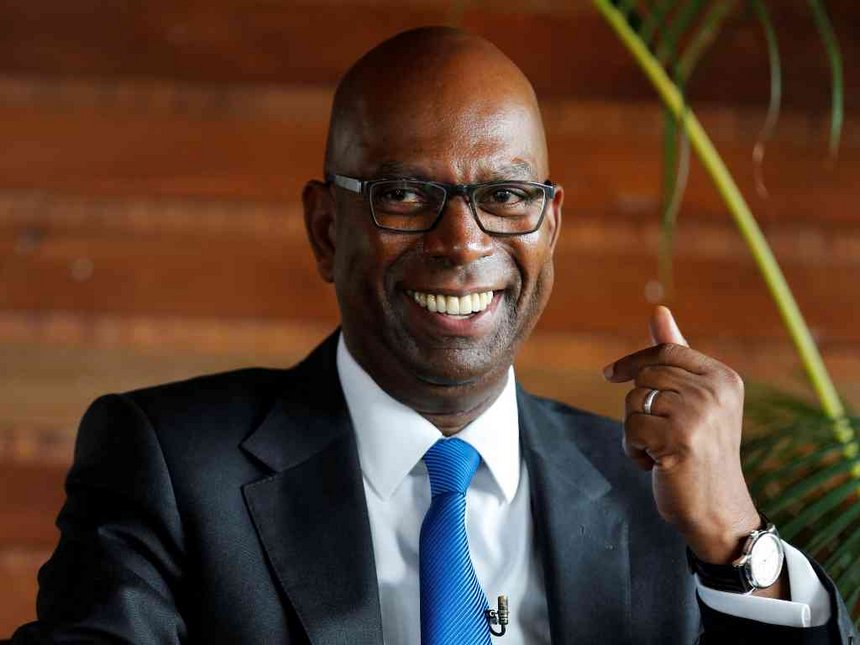 Safaricom the Big Bully
Beyond its extensive connections in Kenya's government and political class, Safaricom also has a war chest full of cash reserves, and one of the largest advertising budgets in Kenya. You will not find the truth about Safaricom on mainstream media.
TV, radio and newspaper print editor's cannot publish stories portraying Safaricom negatively because it is one of the media's biggest advertiser. They risk losing a lucrative budget worth in advertising across their multiple media channels. Instead, they dance to Safaricom's tune.
What is often buried and left out in staged media campaigns, is Safaricom's reputation of stealing ideas from young companies, bullying and using its connections to lock out competitors? Safaricom's monopoly has had negative ripple effects on the Kenya's competitive landscape by locking out innovation. Ask any young computer geeks of Nairobi.
They will tell you, Mpesa, the widely used local payment system, is strictly controlled on how who and when it can be accessed. Collecting payments are limited to them, and they get to decide the rules. Complaints abound of Safaricom's failure to offer simple APIs for tech developers and small businesses to link Mpesa payment applications to their process. For a company as big as they are, what they provide is low quality compared to industry standards. What is ideally supposed to be a natural process of applying for APIs (typically free and easy to access), is a nightmare at best.
Kariuki Marima, one of Silicon Savannah's bright minds is frustrated and says Safaricom's API Integration is a nightmare. Kariuki and other highly experienced developers from Banking and telecommunications admit they have not faced a more painful process than integrating to M-PESA. It is hard to believe a company with $150 million in reserves cannot develop simple, accessible APIs for Kenya's technopreneurs.
It is no secret Safaricom has had numerous Intellectual Property cases brought against it in courts. Budding internet entrepreneurs have been victims of Safaricom's devious tactics. Safaricom has been accused of stealing intellectual property ideas from young Kenyan companies, after luring with closed door session pitch.
Steve Ngethe came up with Manyatta rent in 2012. A mobile payment application that allowed landlords and real estate agents to aggregate rental payments. Steve got into talks with Safaricom's Business Development Department on a potential partnership. Months later, Safaricom launched a rival product dubbed Lipa Kodi that resembled his original idea, Lipa Rent.
Faulu Kenya Microfinance Bank also had qualms with the Safaricom over its product concept, Kopa Chapaa. Faulu claimed they pitched Safaricom on the idea of a mobile money service in 2011 that would let users save, borrow loans and earn interest on their mobile phones. Faulu
" had proposed to enter into a partnership with Safaricom to deploy a similar product and says it presented a prepared concept paper detailing how the platform was going to operate." – business daily
Faulu Kenya's case was heard before the High Court on December 2012. Judge Jonathan Havelock dismissed the application for an injunction by Faulu seeking to temporarily freeze the launch of M Shwari. Today, that product is and belongs to Safaricom and Commercial Bank of Africa.
Another case of Dr Dedan Maina Warui vs. Safaricom Ltd. sought an injunction against Safaricom on allegations of a breach of copyright and intellectual property. Dr Dedan claimed to have pitched Safaricom's Enterprise Unit on the idea of a medical dispenser in March 2011. Warui had heard of Safaricom's crooked methods. He smart enough to register his Med Dispenser concept paper with the Kenya Copyright Board as a literary work, no. CR 000712 on March 8, 2011. Safaricom later launched a similar product, Safaricom Healthcare Presence without notifying Warui. He found out through the Daily Nation newspaper and sought redress in court. Again, the High Court dismissed his application. In his ruling. Judge Gikonyo agreed that Warui concept paper was copyrightable.
These are just but a few example. Safaricom's reputation has been soiled amongst Kenyan entrepreneurs and technologists. It is so bad, and that young companies are hesitant to take up investment rounds from the firm's $1 million Spark Fund kitty set aside for startups.
Even large Kenyan corporations have locked horns with Safaricom over its monopolistic, anti-competitive, dishonest tactics. Airtel and Equity Bank have had over ten court battles with Safaricom over its anti-competitive behaviour. The status quo is intent on perpetuating the cash cow at whatever cost.
The latest court case in December 2015, was a spat between a payment start up BitPesa and Safaricom. BitPesa Limited and Lipisha Consortium Limited (the petitioners) took Safaricom (the respondent) to court for abruptly shutting down their services.
---
Kenya Insights allows guest blogging, if you want to be published on Kenya's most authoritative and accurate blog, have an expose, news TIPS, story angles, human interest stories, drop us an email on

[email protected]

or via Telegram
---