Revealed: Alex Mutuku Is A Mere Scapegoat Used In Covering Up An Untold Major KRA Theft By The Mighty.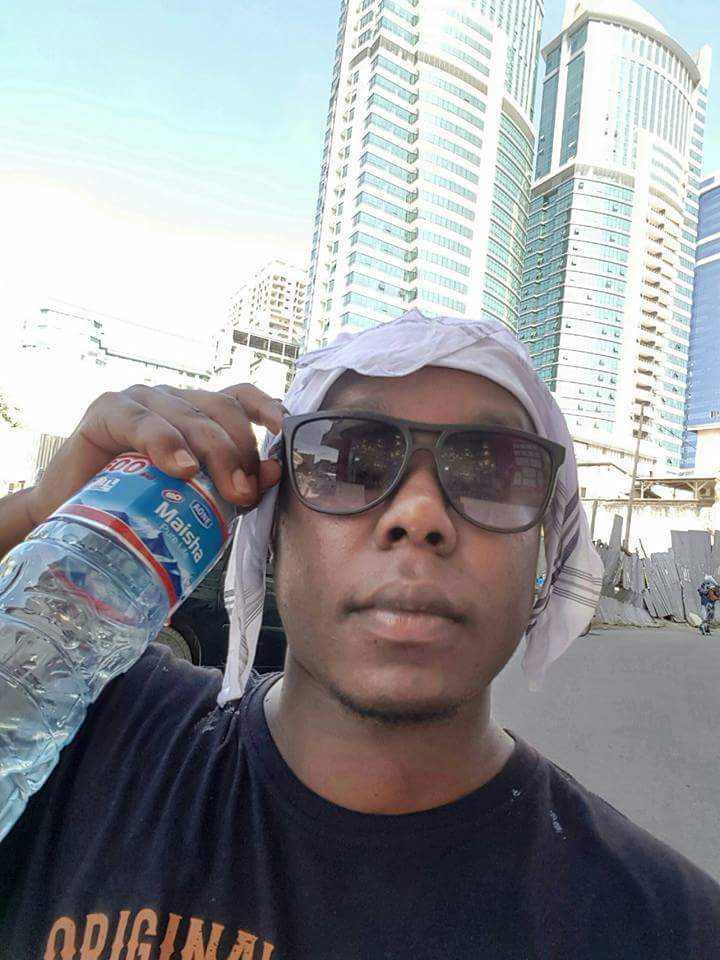 Kenyan media has grown into a lethal hit squad in the league of professional hitmen as the CIA or locally the flying squad. The alleged KRA hacking story first appeared on the Daily Nation that is rapidly losing relevance and credibility from consistent false reporting induced by brown envelope journalism. When it first came out, without touching names, the media insinuated that Raila and Jimmy Wanjigi were running the lethal cyber crime unit with intentions of raising campaign money for the general elections. In the poorly scripted propaganda, A Mr. Ogalo was named given his last name to be in close working relations with Raila to hack the IEBC system. You must have heard of the alleged attempts to hack the system.
It shouldn't be forgotten that it is Ogalo who exposed the Jubilee's IEBC hacking in a viral video that was aired on Jicho Pevu, this video was also used as evidence during the Supreme Court petition by CORD. The IEBC hacking script has since disappeared perhaps someone realized it wasn't holding waters. It must also be remembered just after the story of hacking broke on the Daily Nation, the notorious 36bloggers did a follow up with hashtag castigating and blaming the opposition for being behind the 'hacking' and in an unsurprising coordinated move, leader of the majority and a certified bark dog Duale was on record accusing the opposition of hatching a plot to hack the IEBC system and again unsurprisingly the IEBC Chairman affirmed that there was an attempt to breach the system from unknown hackers. That's how much they take Kenyans for a ride.
Kenya has a breed of an inordinate number of lazy bum journalists who don't bother to counter check on anything before then and will report on spade as a big spoon. They've taken up the hacking story with baby hands and not doing any in-depth check. This is mostly deliberate to satisfy the script of the engineers. There's a major KRA heist that's untold and someone powerful busy covering up a Sh4B theft with a forced hacking story. When you read around, and with basic IT knowledge, you'd be ashamed at Kenya's media at their level of mediocracy and ineptitude.
They make hacking a sophisticated system as that of KRA like a walk in the sand. Alex Mutuku is decoy planted to sway public opinion and shift focus from the real thieves of KRA, and I will explain. There's no possible way even in wildest dreams that one can hack and steal money directly from the system. KRA doesn't keep a cent in their system; every single payment is made directly to their respective Central Bank account.
On March 1, 2014, the Kenya Revenue Authority switched the country's tax system from manual to a new electronic platform — iTax. The taxman had his eyes trained on income tax, corporation tax, VAT, withholding tax and other domestic levies that it believed were prone to non-compliance due to the previous manual system of filling returns. iTax was meant to improve the existing Integrated Tax Management System (ITMS) that was blamed by users for being inefficient. The program was aimed at improving compliance and eliminating cases of tax evasion.
Perhaps the biggest difference between ITMS and iTax is that under the latter, rogue agents, who had been blamed for fleecing taxpayers and the taxman alike, would be eliminated. However, this would not be the case. Tata Consulting, a firm with Indian origin, was awarded the tender to install and maintain the iTax system and here's where the real deal lays.
Even though not proven, any lapse in the system is to be blamed on Tata, and if there are any investigations them, it must start at Tata if there are genuine intentions to find the bottom truth. A likely possibility that Tata as custodians of the system deliberately poked a loophole created a backdoor leeway to allow notorious Asian businessmen evade taxation which is the probable way money was stolen. The investigations need to start at Tata and not 'watu wa mkono' as Mutuku who don't even have superior hacking skills. Any professional in IT would laugh off their lungs out at the existing script.
If at all Alex Mutuku was any genuine and serious hacker then he wouldn't have exposed himself on the social media, most of the hackers maintain a low public life online. Kenya Insights has learned from friends that the fellas have a history of psychological distress and his online activities were out frustrations and a long history of self-gratification. In 2014, Mutuku was dumped by his girlfriend after which he attempted to commit suicide. Ever since, he's been putting up an illusory lifestyle of wealth online with intentions of getting back at the gone girlfriend, normal man trying to get his gone heat jealous, yet to get over his girlfriend.
Records also indicate that he manipulated the Safaricom credit cards which were a pure guess work from his colleague's confession and the NIC Bank 'hacking' the first class honors commerce graduate is a typical street genius who is expert in everything. We gather that he rides on fake profiles meted on him as he's mostly the insulator in major scams. His dislike for the government is obvious, a reason that allowed the government's operatives to link him to the opposition.
In a nutshell, if we're to get the real thieves and the real story then we must start at Tata Consulting. Money probably lost to the tax evasion unit, and now a cover up mission is ensuing. The money pumped to unnamed powerful figures. Companies like Vimal Sha's Bidco owes KRA up to Sh.6B in arrears, and that's just a top of the iceberg. A recent survey puts $1.5B as annual amount lost to tax evasion through conspiracy. Let's not hide behind minions in the game as Mutuku who has been perfectly crucified in the public court and go for the real players. It is easy to fake a lifestyle online, the justification that lazy media is using to justify Mutuku as a multi heist hacker. This is simply a young boy, A conduit of great thieves. Kenya Insights is on the trail, and more will follow on this story, one of the biggest conspiracies to hide a major heist.
---
Kenya Insights allows guest blogging, if you want to be published on Kenya's most authoritative and accurate blog, have an expose, news TIPS, story angles, human interest stories, drop us an email on

[email protected]

or via Telegram
---