Alex Mutuku The 'Hacker' Breaks Silence From Jail To Reveal How He Was Framed By KRA's Big Thieves And Pleads For Help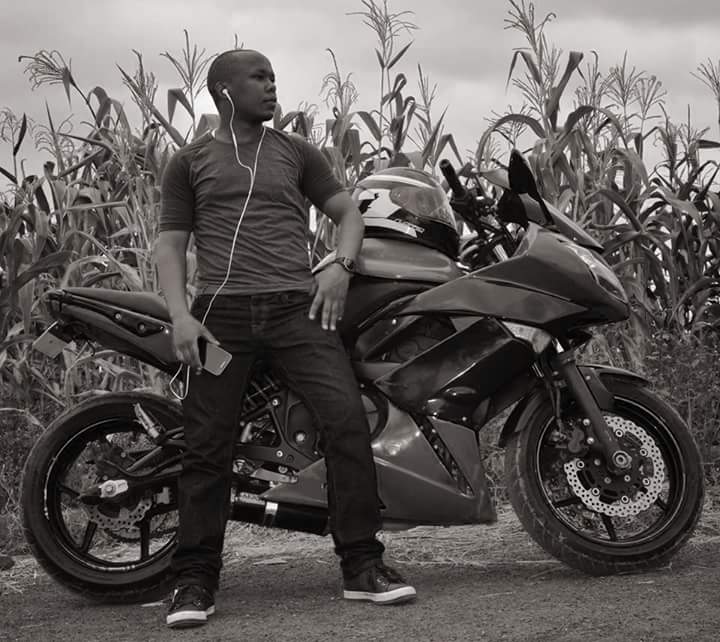 Just as we had published in our previous article on the alleged KRA hacking that supposedly led to the loss of 4B, more truths and lies continue to unravel with latest coming from the horse's mouth. Alex Mutuku has broken the silence by trying to bring sanity to the buzzing media coverage. Through his brother who is currently running his Facebook account, the suspected hacker revealed a perfect plan hatched by unnamed influential figures that framed him in the hacking fiasco.
The adolescent Kenyan media already prosecuted and convicted the young man in public court by using his lavish Facebook posts as a justification for his involvement in hacking. We have a media lazy to do research that's why we have scammers as Simple Homes using same media to fleece Kenyans. A media that has created illusory billionaires, who'll spot you drinking expensive wine and driving a used Range Rover and report you like a billionaire without questioning whether it's yours or borrowed.
In a rejoinder, Mutuku downplays this saying the posts don't reflect his real net worth. He starts off be reflecting on the suicide attempt he made after being dumped by his girlfriend. "My life was darkest in 2015, and after that, I decided nothing will ever take me back to that dark time. Not anyone. Not even this and indeed the media twisting facts. Hence my phrase 'Nothing can stop me; I'm all the way up…' I'm sure most of you are familiar with the lyrics. I'm always smiling. Even now, I have learned to love myself. And trust me, I've never loved myself more than I do now." He said.
He continues, "now, since 2015 I've never taken time off. I struggled with a lot of things but eventually overcame all. So, 2017 is here and what do I do? I decided one of my new year's resolution is a trip to East and Southern Africa and one international trip. I buy my international ticket and embark on the East African trip. From city to city. On bus. No flying- too expensive – and I document everything on my FB timeline. By the time, I get to Tz, I've spent 73k, already broke and the deadline to register as a voter is quickly approaching. I decided to come back. Now, it has all been twisted as 'living large.' Wow. But I understand people have to make a living- in this case selling more copies."
He goes ahead to make a clarification and reveal how he was possibly baited and framed by the KRA looting racket. "By March I have ticked two resolutions for this year. I get back; I'm arrested. Why? KRA has lost 4B. Not a million but billion. When they told me that, I laughed. I laugh even now. I'm not stupid. Clearly, I'm the patsy. These large Cajun as at KRA looted the cash and then in a smoke-filled room, smoking their Cuban – forgive my imagination, it probably was an office- decided this." He slams at the players behind his arrest. Sincerely, if you had 4B out of the blues I'm sure Tanzania won't be on the first to do list but for me, a cruise in private yacht, rent out an entire island somewhere in Seychelles and amount spent wouldn't be felt, boss I have 4B to spend. Pesa Otas.
He further preempts how he was nailed, mimicking "Oh, this Alex boy just went on a trip and stupidly plastered it all over FB. What's more, he has a similar case. Perfect! Go get him." "Anyone with half a brain can figure that out. Four billion doesn't just disappear like that without anyone noticing- for years. Even slowly." He stamps. At this point, it's clear he was framed, but he doesn't make it clear why of all the people he was picked. The possible reason behind this is perhaps at one point he might have had engagement with either of the players or his history with cyber antics gave a leeway to perfectly frame him.
Alex in his confession insists he doesn't have the quoted 4B. " I DO NOT have 4B or any part of 4B. In fact, my life's savings are not even remotely close to one billion, let alone four!" He reiterates. As to whether he had a working relationship with anyone at KRA who could have facilitated the laptop to be connected to vital servers to siphon the cash, he vehemently denies, "I have NEVER worked at KRA nor do I know anyone who works there. If I did, then I do not believe I'd have queued all those hours renewing my license or transferring my bike ownership. Those queues are just life draining."
"I believe this is a test and just like every storm, it will pass, and I will emerge victoriously. The truth never stays hidden. All will be revealed in due time. God's time is the best. For now, I'll keep smiling and praying." He says.
His bail ruling is scheduled for Monday, 28th and he stands high chances being granted. As usual, you can bet the lazy investigating officers don't have tangible evidence. Alex suspects he would be slapped with a hefty cash bail beyond his ability and now asking for good wishers to help him raise the bail. While this could be a genuine plea, it can as well be a hoodwink engineered message to paint a poor man picture. It is only the law that can fully exonerate him, unfortunately.
Lastly, he doesn't sign off without a word, "here is my advice. Let no one steal your joy. Live your life to the fullest as I do. I learned the hard way that life is a precious gift from God and every moment should be treasured. That's why I will never stop smiling. No matter what. Peace." He concludes.
---
Kenya Insights allows guest blogging, if you want to be published on Kenya's most authoritative and accurate blog, have an expose, news TIPS, story angles, human interest stories, drop us an email on

[email protected]

or via Telegram
---