Police Close To Arresting Fake Gold Scammer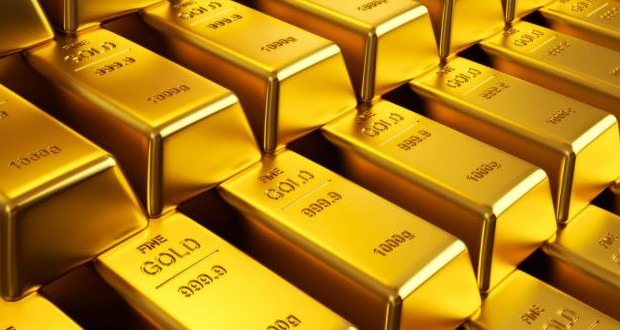 With all the publicity about fake gold business in Kenya, one would be tempted to believe that the number of people being conned is falling.
However, the truth is, the trade could still be vibrant and that the amount of cash being lost is actually going up.
Kenyan detectives are drawing closer to arresting an international fake gold scammer Andre Ishikunga Kongolo alias Joseph Kimo for swindling several foreign investors.
Kongolo, who has all along been conducting his trade in Kenya and Uganda using a false name, Joseph Kimo, is a citizen of Democratic Republic of Congo (DRC) but is believed to have recently acquired a Kenyan citizenship through his wife's political connections and deep pockets. The wife hails from Migori county.
Kongolo, who has several criminal cases is known to move around with flashy cars and operates from posh hotels to cut an image of a genuine gold dealer.
"We already know that no one exists by the name Joseph Kimo. These gold scammers are very smart and slippery, they rarely leave any traces after pouncing on their targets, but we are zeroing in on some few," said a senior detective who sought anonymity.
Borrowed money
In September 2019, Kongolo reportedly defrauded a Ukrainian businessman out of nearly Sh1 billion, leaving him stranded in Nairobi for several days.
Hennadii Kovalenko had travelled to East Africa three years ago to buy 350 kilogrammes of gold using his savings and borrowed money, according to a local daily newspaper.
In pursuit of what promised to be a profitable gold business, he landed in Uganda to buy 350kgs of gold from the DRC at a reduced price of $27,000 per kilo, which translate to $9,459,000 (about Sh945 million then).
Kovalenko had already found a buyer for his gold and expected to earn a profit of at least $4 million after all expenses – including freight, commissions, warehousing and taxes. Several months after he spent his money to buy gold, the foreigner got stuck in Kenya after realising that he was a victim of fake gold fraudsters.
He reported the matter to the police and shared details of the Kenyan logistics company that received his cargo for shipment to Dubai. However, only junior employees were arrested and charged with attempted fraud, while the company's senior officials remained at large.
Authorities said they only recovered fake gold when they raided Afrisolutions Limited offices, Kongolo's firm in Nairobi. Speaking to journalists in 2019, Kovalenko insisted that the consignment delivered from Uganda was genuine gold, saying that he personally tested it at the Department of Mining laboratory in Nairobi, where it was confirmed to be 99 per cent pure. He even had the certificates to prove it.
The Ukrainian Embassy in Nairobi took up his case and has twice written to Kenya's Ministry of Foreign Affairs seeking intervention.
In statements recorded with the police, Kovalenko indicated that his gold had in January 2018, on being ferried to Kenya from Uganda, entrusted to two individuals named Joseph Kimo, director of Afrisolutions Ltd.
On April 5, 2019, police arrested three Afrisolutions employees; Consolata Achieng Kwendete, Washington Libese and Enock Mungwana Okonda, described as a tea girl, a gardener and a caretaker.
The three were charged with intent to defraud, receiving in cash $1,059,000 from Kovalenko by falsely pretending that they were in a position to sell to him gold. The court was told that they committed the offenses together with others not before the court.
Kovalenko said Afrisolutions officials kept on demanding cash from him for clearance of his shipment, which they claimed was detained at Jomo Kenyatta International Airport (JKIA) by customs officers.
But even as police scratch their heads, the number of foreigners claiming to have been conned of millions of shillings in the counterfeit gold trade has lately been on the rise despite Kenya not being a significant producer or exporter of the precious metal.
So much has the concern been over the last 10 years that in 2017, the Mining ministry warned that rogue dealers were issuing certificates purported to be from the government showing that the fake gold had been tested and graded.
"The victims have been unsuspecting Kenyans and foreigners," the then Mining Cabinet Secretary Dan Kazungu said in an advert in the government publication, MyGov, on September 26, 2017.
Apparently, the warning to prospective gold buyers did not reach the targeted audience, given the number of complaints lodged with the police and those that have ended up in court after the warning was issued.
PRODUCTION
A common trend in the fraud cases is that there is demand for hefty upfront payments to facilitate the processing of documents, after which no export takes place.
Two factors make gold traders fall victim easily to fraudsters operating from Nairobi.
First, Kenya is and has never been a mass gold-producing country. In fact, the little gold produced is dug up from unconventional mines and river beds in western and northern Kenya.
According to the World Gold Council, the country had an average of just 1.76 tonnes of gold reserves last year. Only 160 kilogrammes of the metal was mined in the same period.
Second, the Democratic Republic of Congo is said to sit on $23 trillion worth of minerals, but the vast country has been ruined by internal conflicts for many years.
SMUGGLING
As a travel and commercial hub of the region, Nairobi has for long been the conveyor belt for goods and services coming in and out of East and Central Africa.
These include minerals smuggled from the DR Congo.
It is the proceeds from the sale of these minerals that the United Nations blames for fuelling the bloody conflicts in that country.
In 2012, the UN gave Kenya a list of 15 suspected gold traffickers whose activities, it said, were funding wars in DR Congo.
Years later, fraudsters have found a way of convincing buyers that they can link them to cheap gold from the country.
On Tuesday, a kilo of gold in the international market was retailing at $42,000 (Sh4.2 million).
In Nairobi, fraudsters pretend they can get gold from the DR Congo for between $20,000 and $25,000 per kilogramme.
CON ARTISTS
It is this huge price variation that makes traders think they can make a killing if they get gold from Kenya.
Once they land, the foreigners are given first-class treatment from the airport to being booked at top hotels.
The con artists then ask them to pay the export processing fees after being provided with documents that appear genuine.
After making a payment, excuses crop up, making the clients part with more money until they give up.
---
Kenya Insights allows guest blogging, if you want to be published on Kenya's most authoritative and accurate blog, have an expose, news TIPS, story angles, human interest stories, drop us an email on

[email protected]

or via Telegram
---