Chatur Group Of Companies On The Spot Over Illegal Activities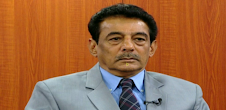 The controversial Chatur Group of Companies owned by the reclusive businessman Madatali Chatur is once again in the spotlight for all the wrong reasons.
Nandi Senator Samson Cherargei has petitioned Parliament to probe private and commercial firms licensed to offer various other services but are now providing legal services to the public. Cherargei has written to the Committee on Justice, Legal Affairs and Human Rights regarding unqualified persons practicing as advocates in various private firms.
The Senator wants Leo Investment, Chatur Group of Companies firms linked to the billionaire and Skyline Investment Limited, which are registered as marketing firms but are offering legal services contrary to Advocates Act.
He also want the committee to find out whether the staff of the said companies offering legal services are qualified advocates and whether they've been licensed by the relevant regulatory body. Cause the Law Society of Kenya to update the advocates' role and upload the LSK website to weed out unqualified advocates in order to mitigate further damage to unsuspecting Kenyans. State the measures if any by regulatory agencies such as Law Society of Kenya, Attorney General and the Advocates' Complaints Commission in safeguarding clients' interests from such illegalities.
The revelations of the firm's involvement in legal representations contrary to the act came following a DCI crackdown on fake gold trade that discovered the unregistered law firms are actively involved in the trade.
In similar cases, the law firms draft business agreements deals to give the gold scam a clean sheet while the victims remain unaware until they're duped millions.
How marketing firms ended up giving legal services to suspicious businesses is what has now put the Chatur in the hot pot.
Madatali Chatur
Madatali Chatur associated with the Diamond Plaza located at Highridge in 2018 made headlines when he indicated that he was selling his estate. This came at the heights of claims of being linked to the international drug trade.
Chatur put on sale all his Kenyan properties estimated to be worth Sh76.99 billion.
For over three decades, Mr Chatur built an enviable empire with several properties on hundreds of acres spread across the country, which he claims, rose from an electronic shop that he opened in River Road, Nairobi, in 1977.
During the days of Kanu, Mr Chatur was a blue-eyed boy of the regime and hobnobbed with the party mandarins, power brokers and security chiefs — including some former police commissioners who were on his speed dial.
He would also be part of Asian delegations to State House, contributing money President Moi's projects and was a known philanthropist.
As his networks grew and wealth ballooned, Mr Chatur consolidated his portfolio under a group that boasts 16 companies, all of which own prime land in Nairobi, Nakuru, Machakos, Kilifi, Mombasa, Kwale and Turkana counties.
Little had been heard about Mr Chatur until February 2018 when Nandi Hills MP Alfred Keter was arrested alongside Mr Arthur Ingolo Sakwa and "a Mr Madatali Chatur" for what the Central Bank of Kenya and the Banking Fraud Investigations Unit said was presenting a forged 90-day Treasury Bills dated 1990.
Sources well versed with how the tycoon accumulated his wealth revealed that ever since the Akasha brothers were extradited to United States to face drug charges, he has been a worried man.
The Kenyan government extradited the sons of the slain drug baron Ibrahim Akasha – Baktash Akasha and his brother Ibrahim, Ghulam Hussein and Indian national Vijaygiri Goswami to the US to face drug charges.
US Drug Enforcement Agency had infiltrated what they termed as "Akasha organisation" that involved major smuggling operations linking poppy fields of Afghanistan that ended up in major European cities.
Informed sources say immediately after the arrest and extradition of Akashas, DEA managed to get useful information from the suspects that linked prominent politicians and tycoons in Kenya to the drug business.
According to sources, one of the arrested foreigners, it has emerged, used to operate from the office of Chatur and had close links with him.
Insiders well versed with the international fight against drug cartels reveal that secret agents have been profiling how Chatur amassed his wealth. It all started during the era of late Jomo Kenyatta when Chatur was operating as a radio and TV electrician along River Road, Nairobi.
By then, black and white television sets were the trend of the day.
Chatur was also repairing electronics at State House which enabled him to befriend Kenyatta's allies. Many of them became his regular customers.
With such connections, Chatur decided to go solo and opened his own shop in River Road where he sold imported TVs, radios and spare parts. Eventually, he established branches across Kenya, trading under Chatur Electronics.
With the drug business thriving in Columbia, Mexico and Pakistan, some of the barons, who were regular visitors in Kenya, decided to use Chatur, due to his political connections, to enter the East Africa market.
The barons were aware that TVs, Radios and other electronic spare parts, not forgetting torches, were ideal for smuggling drugs. It is through the drug empire that Chatur became a billionaire.
Using his political links, he acquired public properties in major towns in the country. He was allocated land by City Hall which he registered in the names of his private companies.
In 2018, he ran into trouble with City Hall who marked two of his properties for demolition, arguing that the billionaire businessman acquired building approvals illegally.
City Hall gave notice to Mr Chatur's tenants at New Muthaiga Mall and a car bazaar the tycoon owns in Gigiri that it would be bringing down the constructions. Mr Chatur sued through Gemini Properties (New Muthaiga Mall) and Scorpion Properties (Gigiri Mall).
Chatur reputed to be one of the wealthiest in Kenya, has land and buildings valued at Sh76.99 billion.
Each of his 16 companies own prime properties, while some of the real estate is registered in his own name.
The Chatur Group mainly deals in real estate, but it has now emerged that the tycoon also has interests in the agriculture sector, owning two farms in Kwale and Malindi measuring 32,499 acres.
He co-owns most of the companies with his eldest son — Rahim.
His real estate interests are spread across commercial, residential and hospitality facilities.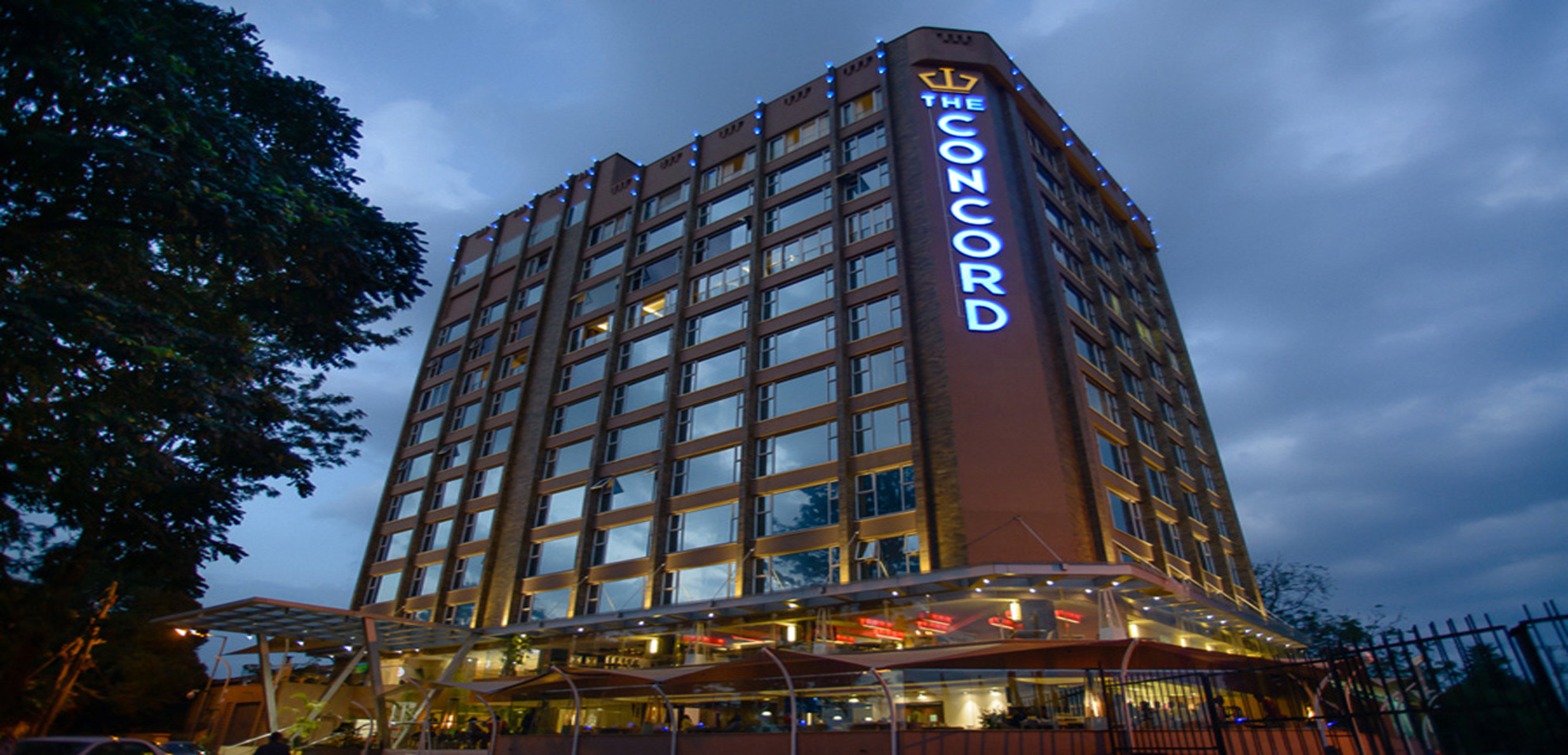 His commercial buildings include Mithoo House, Diamond Plaza, Diamond Plaza II, Hope International, Ngara Shopping Complex, Simba Centre, Mariam Arcade, Likoni Mall, Trust Building and New Muthaiga Shopping Mall.
The residential buildings include Langata Paradise Apartments, Bahari Dhow Villas, and houses in Nyari Estate and Fourth Parklands Avenue.
His hospitality arm has the Concord Hotel and Suites, Mara Concord, Shelly Beach Resort and the Cloud Hotel.
The agriculture side has land in Lokichogio, Maanzoni in Machakos, Syokimau, Malindi, Mai Mahiu and Mombasa.
Leo Investments is perhaps the billionaire's most successful venture, owning several high value properties such as Diamond Plaza (Sh20 billion) named after his late brother, Concord Hotel (Sh3 billion), Mithoo House on River Road (Sh2 billion), the Mara Concord (Sh700 million), Ngara Shopping Complex (Sh480 million) among others. Diamond Plaza, aside from letting space to several shops, also hosts the Chatur Group offices.
The businessman's wealth has not been without controversy, as he has been a defendant in a litany of court cases filed against him and his firms over deals gone sour.
At least twice, Mr Chatur has been found to be in contempt of court in property battles, which has seen him fined.
In 2010, High Court judge Ruth Sitati fined Mr Chatur and his son Rahim Sh. 300,000 after finding that they disobeyed her order stopping works on the Sh. 3 billion New Muthaiga Shopping Mall.
The stop order had been issued following a suit by the Ethics and Anti-Corruption Commission, which was investigating how the land ended up in the hands of private developers, having been listed as public property.
Muthaiga residents had gone to court seeking to have the construction of the mall stopped, saying the land had been earmarked for a nursery school and a clinic.
"The public plot was allocated to Gemini Properties with a new land reference number being 209/9295 in place of the original 209/8000/84, subject however to certain special conditions and in particular condition number 5 which was to the effect that the suit property would be used for a clinic and day nursery school," say court papers.
The allocation of the suit property consisted of a public utility, was illegal and accordingly Gemini Properties holds the suit property in trust for the citizens of Kenya and for the residents of New Muthaiga in particular," the residents argued.
Justice Sitati, who also presided over the claim by Muthaiga residents, ruled that only the Attorney General could sue to recover public land, which allowed Mr Chatur to start construction of the mall.
Mr Chatur's family owns New Muthaiga Shopping Mall through Gemini Properties.
Chatur also holds a substantial stake at ABC Bank (Kenya) alongside his business partner Ashraf Savani.
Having survived past claims of alleged land grabbing involving multiple prime properties, unsuccessful attempts to fight off human trafficking cases, Chatur and Savani are facing a litmus test in a protracted land dispute involving a controversial property in the up-market Westlands area of Nairobi belonging to the Anglican Church.
At the centre of the close to two decades unresolved land dispute is the legal ownership of Uzima Publishing House property contested by the late Salim Hussein Dungarwalla and the Right End Properties whose directors are Chatur and Savani.
Dungarwalla had sued Uzima and Right End Properties and the case temporarily stalled for over one year after the court file relating to the dispute went missing from the High Court registry.
Uzima had previously been sued by Gemsecurities (EA) Ltd for orders of specific performance over another bungled sale on the same property but the suit was dismissed by the High Court on February 22, 2006.
Court records indicate that in 2005, Dungarwalla entered into a sale agreement with Uzima to buy the land for Sh27 million and consequently paid Sh2.7 million a deposit for the specific performance of the contract.
But before the businessman and Uzima had sealed the deal to transfer the property, Right End Properties approached Dungarwalla and requested that he buys the property from him for Sh47 million.
Human Trafficking.
In 2019, Chatur unsuccessfully tried to block human trafficking probe against him after a Nairobi court threw out his case seeking to block investigations into human trafficking claims detectives leveled against him.
He had been summoned to appear at the Directorate of Criminal Investigations (DCI) headquarters in September 2019.
In his affidavit, the businessman averred that the police officer's intention to search his premises was putting his marriage at risk as the move would taint his image.
He further dismissed the police charges as lies and claimed that they were trumped up. In his ruling, however, Justice Weldon Korir dismissed the petition noting that there was no justification that the search put his marriage at risk.
"The impression I get is that the petitioner wants this court to protect his purported "clean record". The court has no such powers.
Former presidential hopeful Nazlin once sued Madatali Chatur in one of the messiest divorce cases in Kenya seeking over Sh200million payment stating that she got married to him under Islamic Sharia Law in 2010 and he had promised to pay Sh250 million as dowry and a Mercedes Benz yet he abandoned her after the marriage. She claimed that they had four children whom he refused to provide maintenance for.
---
Kenya Insights allows guest blogging, if you want to be published on Kenya's most authoritative and accurate blog, have an expose, news TIPS, story angles, human interest stories, drop us an email on

[email protected]

or via Telegram
---