Mysteries of McKinsey & Company, the firm Kenya Power Intended to Hire as Management Consultant and why it flopped.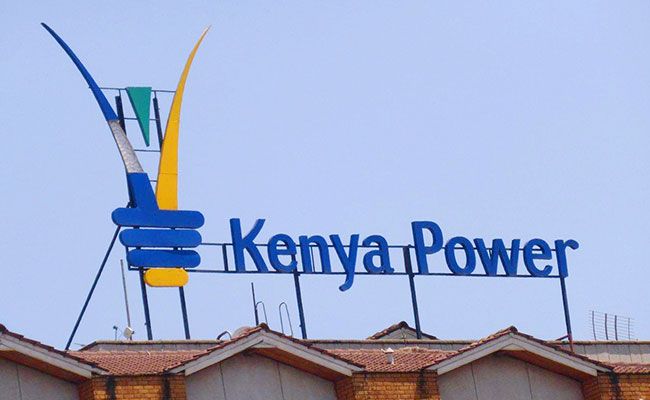 The government shot down a proposal by Kenya Power to single-source three international legal and consultancy firms the utility company had picked to review expensive power purchase agreements (PPAs) blamed for high consumer bills.
Government's reason for the red flag on McKinsey might have just been lame from the bull's eye target shot.
Members of the Energy committee, who probed the PPAs, questioned why KPLC wanted to bring in the international experts at the time the taskforce was conducting a invetigations into the PPAs. That was so lame, having conducted indepth analysis and research of the international firm which has left dirty tracable marks in every job done and it's not like Kenya power did not do background check when proposing and settling on McKinsey and Company management consultancy firm. Seems Kenya Power cartels are still full throtle in control and McKinsey was to be their milking cow once again should it have been green-lighted.
Kenya Power's decision to seek the services of the experts followed the March 21 decision by President Uhuru Kenyatta to appoint a taskforce to review PPAs signed between Kenya Power and all electricity generators with a goal of renegotiating the energy prices and other terms downwards. The 15-member team, chaired by boardroom veteran John Ngumi recommended a number of reforms including renegotiation of all PPA's contracts that Kenya Power has signed with electricity producers that also dictate modes of engagement, including payment.
John Ngumi's influence.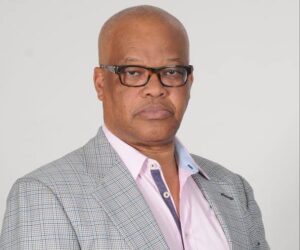 For introduction, John Ngumi is a persona- non-granta in Tanzania following CFC Stanbic Bank's East Africa investment Sh600million bribery scandal. Attempted to launder Sh.11billion from Kenya Pipeline Cooperation in lias with KPC CEO Joe Sang using a company called Zakhem International. Next sucessful loot attempt at KPC as he was the Chair was Sh.1billion which he allegedly used  Aero Dispensers Limited and Thermo Dynamic General Supplies shell companies.
In 2018, this fellow airlifted a bevy of beauties to Mombasa on taxpayers money. Instead of being sacked, he was given another term. He turned KPC  a den of corruption and looting.
Being President's favourite, got appointed to chair the taskforce to review IPP's contracts and the crumbling Kenya power, Kenya insights is convinced that he is the force behind lobby for McKinsey and Company firm.
Meanwhile, the proposals that are expected to reduce the cost of power by 33 percent – from Sh24 per unit of electricity to Sh16 per unit by December this year. Kenya Power signed contracts committing it to take more electricity than it can sell, leaving it to pay onerous capacity charges to energy producers even when their plants are idle. Mr Howard Barrie and Mr Jude Kearney were to be hired to advise KPLC and the Presidential Taskforce on the review of the PPAs and the renegotiation strategy. PWC was to undertake financial analysis of PPAs, McKinsey was to be hired as management consultant while Boston Consulting Group was to offer the taskforce "a wealth of cross-cultural experience."
List of Scandals that McKinley have been involved in.
1. Enron scandal
Enron was the creation of Jeff Skilling, a McKinsey consultant of 21 years, who was jailed after Enron reportedly used McKinsey on 20 different projects, and McKinsey consultants had "used Enron as their sandbox
2. Valeant
Valeant, a Canadian pharmaceutical company investigated by the SEC in 2015, has been accused of improper accounting, and that it used predatory price hikes to boost growth. The Financial Times states that "Valeant's downfall is not exactly McKinsey's fault but its fingerprints are everywhere." Three out of six senior executives were recent ex-McKinsey employees, as well as the chair of the 'talent and compensation' committee.
3. Rikers Island jail complex
New York City paid McKinsey $27.5 million between 2014 and 2017 to reduce prison assaults in Rikers Island; but the violence grew and the city abandoned many of the firm's recommendations.
The consultancy's alleged failings included not soliciting the views of inmates or clinic staff; using an encrypted messaging app that deletes messages, allegedly to avoid transparency; initiatives involving the expanded use of Tasers, shotguns and K9 patrol dogs; replacing troublesome inmates with more accommodating ones in the test area, which skewed the data in favor of the project; the use of ineffective data-analytics software; and spreadsheet errors that inflated the baseline rate of violence, against which the project was measured
4. Role in opioid epidemic
McKinsey advised opioid makers on how to "turbocharge" sales of OxyContin, propose strategies to counter the emotional messages from mothers with teenagers that overdosed on OxyContin, and help opioid makers circumvent regulation.
The firm also advised Purdue Pharma to offer pharmacies rebates based on the number of overdoses and addictions they caused. In February 2021, McKinsey reached agreements with attorneys general in 49 states, five U.S. territories, and the District of Columbia. Across the settlements, the firm agreed to pay nearly $600 million to settle investigations into its role in promoting sales of OxyContin
Controversial clients and association with authoritarian regimes
1. Role in U.S. Immigration and Customs Enforcement (ICE)
McKinsey stopped working for U.S. Immigration and Customs Enforcement (ICE)after it was disclosed that the firm had done more than $20 million in consulting work for the agency. McKinsey managing partner Kevin Sneader said the contract, not widely known within the company until The New York Times reported it, had "rightly raised" concerns. In 2019, The New York Times and ProPublica reported on newly uncovered documents which showed that McKinsey, as part of its work with ICE, proposed cuts in spending on food and medical care for migrants.
McKinsey also advocated for an acceleration of the deportation process, causing concerns among ICE staff that the due process rights of the migrants would be violated. Previously, McKinsey managing partner, Kevin Sneader, had claimed that McKinsey had done no work for ICE in terms of developing and implementing immigration policy; the uncovered documents showed that to be false.
2. Role in Saudi clampdown on dissidents
In October 2018, in the wake of the assassination of Jamal Khashoggi, a Saudi dissident and journalist, The New York Timesreported that McKinsey had identified the most prominent Saudi dissidents on Twitter and that the Saudi government subsequently repressed the dissidents and their families. One of the dissidents was arrested. Another dissident's family members were arrested, and the cell phone of the dissident was hacked.
McKinsey issued a statement, saying "We are horrified by the possibility, however remote, that [the report] could have been misused. We have seen no evidence to suggest that it was misused, but we are urgently investigating how and with whom the document was shared." In December 2018, The New York Timesreported that "the kingdom is a such a vital client for the firm — the source of nearly 600 projects from 2011 to 2016 alone — that McKinsey chose to participate in a major Saudi investment conference in October 2018 even after the killing and dismemberment of a Washington Post columnist by Saudi agents."
On February 12, 2019, the European Parliament Greens/EFA group presented a motion for a resolution on the situation on women's rights defenders in Saudi Arabia denouncing the involvement of foreign public relations companies in representing Saudi Arabia and handling its public image, particularly McKinsey & Company.
3. Support of authoritarian regimes
McKinsey's business and policy support for authoritarian regimes came under scrutiny in December 2018, in the wake of a lavish company retreat in China held adjacent to Chinese government internment camps where thousands of Uyghurs were being detained without cause. In the preceding few years, McKinsey's clients included Saudi Arabia's absolute monarchy,Turkey's autocratic leader Recep Tayyip Erdogan, ousted former President of Ukraine Viktor Yanukovych, and several Chinese and Russian companies under sanctions.
4. South African corruption scandal
The Gupta family had strategically placed corrupted individuals in various South African government, utilities and infrastructure sectors. It is alleged that McKinsey was complicit in this corruption by using the Guptas to obtain consulting contracts from certain state-owned enterprises, including Eskom and Transnet.
Working with Trillian Capital Partners (a consultancy which was owned by a Gupta associate),they provided services to the value of R1 billion ($75 million) annually. Trillian was paid a commission for facilitating the business for McKinsey.
McKinsey hired law firm Norton Rose Fulbright to carry out an internal investigation over the allegations. McKinsey's then Managing Partner, Dominic Barton, issued a statement following an internal investigation, in which the firm "admitted that it found violations of its professional standards but denied any acts of bribery, corruption, and payments to Trillian." Corruption Watch, a South African non-governmental organization, filed a complaint about the controversial contract to the US Department of Justice, alleging that there was a criminal conspiracy between McKinsey, Trillian and Eskom in contravention of US and South African law.
It was revealed in January 2018 that criminal complaints were filed against McKinsey & Company by the South African Companies and Intellectual Property Commission. South African prosecutors confirmed that they would enforce the seizing of assets from McKinsey.
South Africa's National Prosecuting Authority concluded in early 2018 that the payments to McKinsey and its local business partner, Trillian, were illegal, involving crimes such as fraud, theft, corruption and money laundering. McKinsey had subsequently been in discussion with Eskom and the National Prosecuting Authority's Asset Forfeiture Unit to agree on a transparent, legally appropriate process for returning the R1-billion (US$74m) it had been paid – it was confirmed on 6 July 2018 that this had been concluded.Eskom confirmed it received R99.5 million in interest from McKinsey on July 23, 2018.
The interest payment covers the two years since McKinsey was paid almost R1-billion in 2016. Information relating to allegedly corrupt practices by McKinsey at Transnet in 2011 and 2012 came to light in late July 2018. The weekly Mail & Guardian newspaper reported that a "…new forensic treasury report shows how controversial former Transnet and Eskom chief financial officer Anoj Singh enjoyed overseas trips at the expense of international consulting firm McKinsey, which scored multi-billion rand contracts at the state owned entities." The "…report reiterates treasury's recommendations that Singh's conduct with regards to McKinsey should be referred to the elite crime-fighting unit, the Hawks, for investigations under the Prevention and Combating of Corrupt Activities Act (Precca).
Under Precca, Singh would be investigated for allegations of corruption as payment for the overseas trips alone would constitute a form of gratification, which is illegal." The Sunday City Press reported that the forensic report in turn reported that "multinational advisory firm McKinsey paid for Singh to go on lavish international trips to Dubai, Russia, Germany and the UK, after which their contract with Transnet was massively extended." McKinsey issued a statement that the allegations were incorrect. McKinsey stated that "based on an extensive review encompassing interviews, email records and expense documents, our understanding is that McKinsey did not pay for Mr. Singh's airfare and hotel lodgings in connection with the CFO Forum and the meetings that took place around the CFO Forum in London and elsewhere in 2012 and 2013."
On 11 October 2019 the United States Treasury department announced that it had imposed wide-ranging financial sanctions on three Gupta brothers, Ajay, Atul and Rajesh (aka Tony) and their business associate Salim Essa under the United States Magnitsky Act.
The Economist reported in November 2019, that McKinsey's scandals, such as the 2016 South Africa scandal and the allegations of conflict of interest tied to its $12.7bn investment affiliate, McKinsey Investment Office (MIO), are relatively recent in terms of its long history.
The article said that McKinsey's legal challenges facing McKinsey's new global managing partner, Kevin Sneader, may be related to the company's fast-paced growth with an increase of 2,200 partners compared to 2009. During that same time period, the number of employees increased to 30,000 worldwide from 17,000.
In 2020 McKinsey representatives giving testimony to the Zondo Commission of Inquiry into State Capture placed blame for the firm's involvement in the corruption scandal on former McKinsey partner, Vikas Sagar.
---
Kenya Insights allows guest blogging, if you want to be published on Kenya's most authoritative and accurate blog, have an expose, news TIPS, story angles, human interest stories, drop us an email on

[email protected]

or via Telegram
---