Lawyer Kipkorir: M-Pesa Agents Should File Suit To Be Deemed Safaricom Employees And Earn The Big Salaries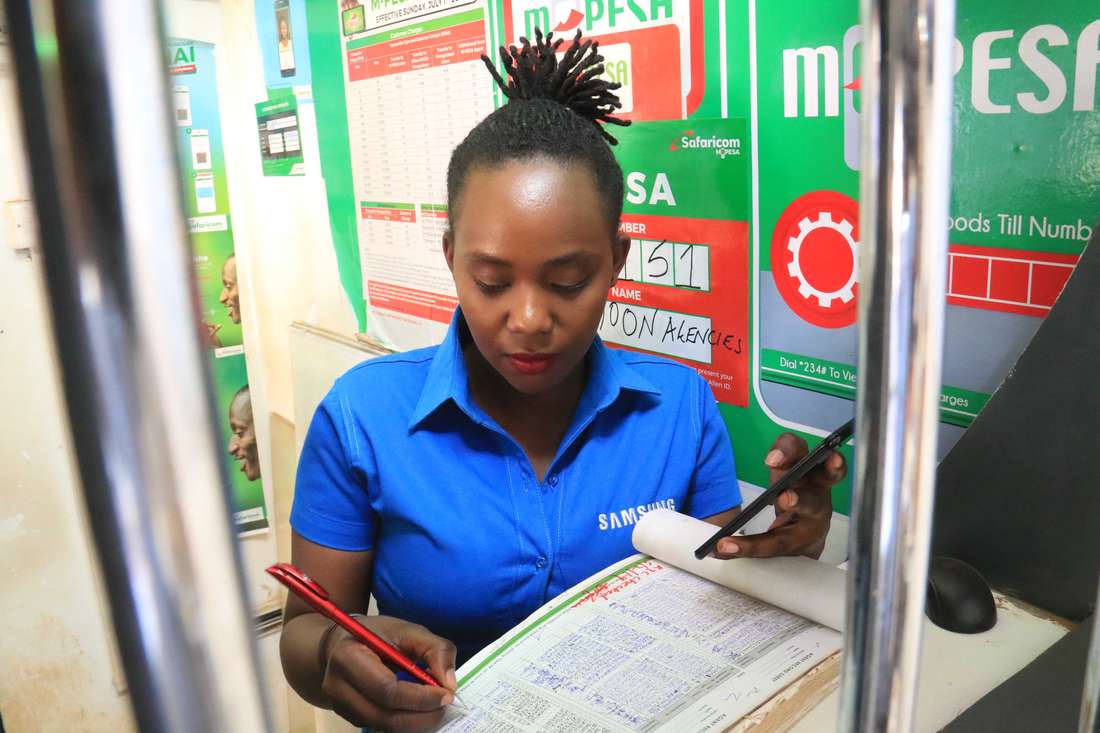 Deuteronomy 24:14-15
You shall not oppress a hired
servant …
You shall give him his wages … before the sun sets…
Our legal System was imported from England and the foundation is thus Anglo-Saxon law. In turn, Anglo-Saxon Law is rooted in Judeo-Christian traditions and beliefs. The laws and judgements of England as at August 12, 1897 are binding on our courts.
After that date, they are persuasive, strongly persuasive. Few are judges in Kenya or even in Singapore, Canada or South Africa who will demur with decisions of UK Supreme Court and House of Lords. How can a child dissent from his mother?
The recent judgment of United Kingdom Supreme Court in Uber BV & Others vs Aslam & Others, [2021] UKSC 5 in respect of whether Uber drivers are independent contractors of employees of Uber will have far reaching implication in Kenya and entire world that uses Anglo-Saxon law.
In its unanimous decision, the seven judges held that Uber drivers are employees of Uber and must enjoy full benefits that employees are entitled to.
The Supreme Court reached that decision on inter alia, the grounds that Uber drivers have no say once they download the Uber app. The court held that ordinary legislation on employment must be interpreted purposively to avoid undermining the mischief that employment laws intended to cure.
In employment contracts, employers are in a superior position of bargaining and employment laws is to create a fair bargaining position for an employee.
In Kenya, M-Pesa agents and outlets are as ubiquitous as our matatus and Boda Boda: they are everywhere. All major banks have signed onto it. Every village has an M-Pesa shop. Safaricom earns about Sh40 billion from its M-Pesa services annually. Safaricom is the owner of the intellectual proprietary rights to the M-Pesa app. Those who download it, once licensed by Safaricom have no say on the terms.
All M-Pesa agents have to pay certain agreed commission or share of profit to Safaricom. This arrangement makes Safaricom the employee of all agents of M-Pesa app.
Our employment law is derived from several sources including the Constitution, Acts of Parliament, Subsidiary Legislation and International Conventions. And the laws and case law of England as described at the beginning above.
In 2007 there was a review of the national employment laws, which had been of concern to both the Kenyan public and the Government for a long time due to the tremendous changes experienced in the local labour market such as structural adjustments, liberalisation of the economy and technological innovations.
The review was aimed at ensuring the laws were responsive to contemporary, economic and social changes, as well as achieve a new set of reformed, updated labour legislation, through a coordinated consultative process.
In Kenya, an employment relationship is governed, mainly, by the Con­stitution of Kenya 2010, the Employment Act No 11 of 2007, the employment contract and the policies and procedures of the employer. We have several types of employment: Casual, fixed term and permanent. Each has its terms of service. Such terms cover salaries, wages, leave days, medical insurance, disciplinary process and redundancy.
In the Uber Case, the Supreme Court set out five major reasons why Uber app makes its users employees. The fare charges are fixed by Uber. Uber dictates the contractual terms between it and the drivers. Once a driver has logged onto the app, he must work. Uber regulates the service quality demanded of the drivers including the type of car used. Finally, Uber restricts driver's communication with the passengers outside the ride period.
Once an agent downloads an M-Pesa app, can he vary the terms with Safaricom? Can he decide what commission rate to charge users? Can an agent refuse a request for M-Pesa service from a customer? Can a bank like KCB refuse to provide M-Pesa services?
A priori, an M-Pesa agent like KCB or the M-Pesa Kiosks all over have a legitimate claim to be deemed subsidiaries of Safaricom. And employees working in such banks or Kiosks can actually opt out of their current employments and demand to be recognised as Safaricom employees. If Safaricom is offering more benefits than your current employer who is an M-Pesa agent, you can exercise your option and choose the higher paying company. Our laissez-faire economic system encourages employees to always look out for the most beneficial work contracts.
Our legal system is dynamic. It is always evolving. There is need to advance our jurisprudence on employment law. M-Pesa employees in banks and kiosks need to approach our employment courts to be declared Safaricom employees. As William Shakespeare said in Julius Caesar, Act 3, Scene 2.1:
"Now let it work. Mischief, thou art afoot. Take thou what course thou wilt."
---
Kenya Insights allows guest blogging, if you want to be published on Kenya's most authoritative and accurate blog, have an expose, news TIPS, story angles, human interest stories, drop us an email on

[email protected]

or via Telegram
---