"Innocent Until Proven Guilty" – Political Class Sanitizer.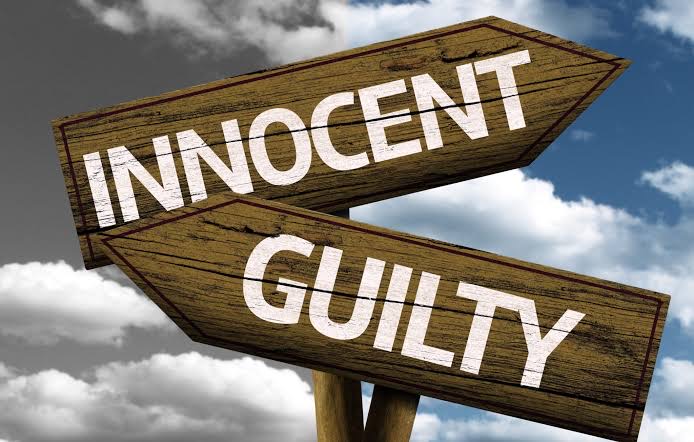 After EACC was stripped off powers of obtaining information from relevant bodies on aspirants and vetting them for clearance, instead this duty has been solely left for IEBC whose hands have been tied on handling criminal culpabilities when it comes to those with pending cases in court.
DCI boss George Kinoti in a statement said that anyone charged with a crime and hasn't been found guilty is given police clearance certificate. This justifies way back in 2019 when former Nairobi Governor Mike Sonko managed to get a police clearance certificate to vie for the Gubernatorial position despite his multiple criminal, graft cases pending in court and in public dormain.
On many multiple occasions we've witnessed corrupt top class civil servants prosecuted of criminal or graft charges joining politics to sanitize their evil deeds through the ballot and unfortunately on many occasions they get elected straight away into public office. Electing an hyena to take care of goats then you get surprised when your goats goes missing.
Poor Kenyans have normalised electing handout public purloins who give them fish but doesn't teach them how to fish so as to continue being dependent on them as Law number 11 in 48 Laws of power which advises them ( public coffers) "LEARN TO KEEP PEOPLE DEPENDENT ON YOU – To maintain your independence you must always be needed and wanted. The more you are relied on, the more freedom you have. Make people depend on you for their happiness and prosperity and you have nothing to fear. Never teach them enough so that they can do without you."
If they allow all the poor to be independent then they're worried of their relevance and chances of winning these public office seats diminishes. Thats why politics of ideology will take longer than expected to infiltrate in, not only in Kenya but in Africa and other third world countries where majority of the population live hand to mouth. Like in Swahili they say, "Mkono mtupu haulambwi," and so they believe that, to an extent that it has become the culture.
From fake Gold scammers to tenderpreneurs has become the merry-go-round for public funds lottery.
Being that power is with the people, these money heist schemers take advantage of the poor state of majority of  people to lure them into believing into their 'innocence' – public court justice system, so as to influence the Judiciary indirectly not to go against public court. And this is advised again in Law 26 of Power "KEEP YOUR HANDS CLEAN – You must seem a paragon of civility and efficiency: Your hands are never soiled by mistakes and nasty deeds. Maintain such a spotless appearance by using others as scapegoats and cat's-paws to disguise your involvement"
In conjunction with law 27 , "PLAY ON PEOPLE'S NEED TO BELIEVE TO CREATE A CULTLIKE FOLLOWING -People have an overwhelming desire to believe in something. Become the focal point of such desire by offering them a cause, a new faith to follow. Keep your words vague but full of promise; emphasize enthusiasm over rationality and clear thinking. Give your new disciples rituals to perform, ask them to make sacrifices on your behalf. In the absence of organized religion and grand causes, your new belief system will bring you untold power."
Innocent poor majority always fall prey of these public coffers who swindle public tax – easy income so as to create a cult-like following. It's truly undeniable that money is the root of all evil but again money is the only thing when it's clean money. I know my statement about money is quite contradicting but get me right that money is the root of all evil when it's unclean, but it is the root of all happiness when it is clean and acquired in authentic means. It is up to you to decide which kind of money you want to have. Money is not everything but it is the only thing. Wake up and get the clean money in adequate amount not inadequate amount. Not forgeting it's a process and so you trust the process unless you take the shortcut of public coffers.
"Money is the root of all evil" ideology is what have kept the poor class continue languishing in poverty and elect these public coffers after being given same evil handouts. And these Politicians realizing that radicalization amongst this poor class, they fuel their believe to maintain Law 11 and Law 27 I talked about earlier on.
The very same constitution, laws and policies that are suppose to bar these culprits from eyeing public offices is made by themselves in the legislature. Obviously you can't expect them to sharpen a double-edged sword that will execute them tomorrow hence they had to strip off EACC this power to IEBC whom they tied their hands as well. It's like a pyramid scheme fraud.
The powerful dark forces in government have created a web network to protect themselves and their corrupt cronies to influence the Judges and Magistrates with evil money to side with them in their rulings then silence their cult followers with handouts to sanitize their tainted public image.
In World superpower nations like US, China, Germany we've on many occasions seen how they ( the public, their judicial system) handle public coffers, how so many times top government officials and even former heads of states have been convicted and imprisoned of charges that have been normalized here in Africa. And on a mission to emulate the same Justice here in Kenya through activism or even through the Judicial system, it has always hit dead end, always DoA (Dead on Arrival).
Atleast Democratic Republic of Tanzania's Late former President Dr. John Pombe Magufuli- may his soul RIP set the peace in dealing ruthlessly with corrupt state officials and graft cases in the country.
Here are some few positive controls in Kenya;
1. Fake gold scammer Jared Kiasa Otieno –
Eyeing Homabay gubernatorial position. He'll be cleared to vie as well.
2. Former Epra boss Pavel Oimeke–
Eyeing  bonchari constituency MP seat by-election as ODM's flagbearer despite having pending graft case in court of recieving 200,000 bribe to approve opening of a fuel station in Oyugis. He's already cleared.
3. President Uhuru Kenyatta and his Deputy President William Ruto with 4 others
Were elected into office despite facing Criminal, murder charges in ICC following 2007/8 Post Election Violence in Kenya that left thousands dead and thousands displaced.
4. Former Nairobi Governor Dr. Evans Kidero –
Has faced several graft charges since losing his gubernatorial seat in 2017 and at some point was made to part ways with his political god and mentor former Prime minister Raila Odinga, is currently breaking the political ground comeback like a volcano in his home County Homabay  and has declared publicly his interest in clinching the office next year 2022.
Well, no Kenyan is surprised that despite all that, he's automatically going to be cleared, get awarded certificate by EACC and Police Good conduct as per chapter 6 job for job seekers.
5. Mr. Allan Chesang of Trans Nzoia –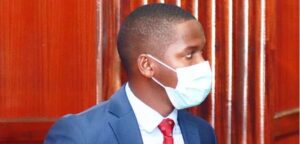 The victim who is one of the key suspects in a 180 million fraud case of 2,800 laptops supply to DP Ruto's office is eyeing senatorial position and has declared publicly his bid and believe me not, he'll be elected into office.
6. Kirinyaga Governor Ann Waiguru –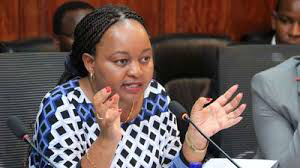 Was overwhelmingly elected into office even after she looted NYS money through her proxies. Her thanks to The power of Law 11 and 27.
In conclusion,
As long as the rate of the unemployment stagnates and decreases, as long as majority of Kenyans – Africans still live hand to mouth then the Reggae still shall continue and Politicians, public coffers will feel no pain as the music hits whilst poor majority will continue feeling more pain when the music keep on hitting.
---
Kenya Insights allows guest blogging, if you want to be published on Kenya's most authoritative and accurate blog, have an expose, news TIPS, story angles, human interest stories, drop us an email on

[email protected]

or via Telegram
---