Kenya's Musicians Must Rise Above Pockets Depth And Make Political Stands While Time Exists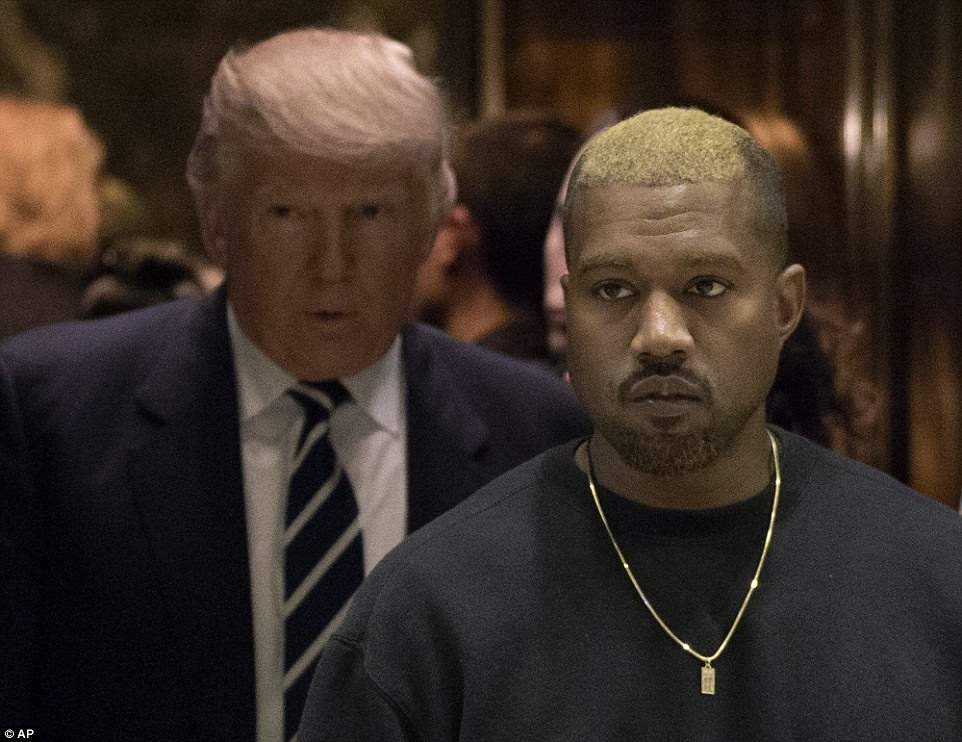 By Nicholas Olambo & KB
About 30 years ago the legendary record producer Quincy Jones gathered a couple of artists to create 'We are the world.' All time classic song was written by Michael Jackson and Lionel Richie and later remixed five years ago when Haiti experienced one of the worst earth quack disasters in its history.
The remix included an array of artists of all ages and genres. Kanye was on the record, Lil Wayne, Bono, Justin Beiber, Wyclef Jean, Mary J Blige, Stevie Wonder, Lionel Richie, Jenifer Hudson, and much more. They shared a common interest to help Haiti rise from the rubbles and reconstruct.
The remix formed the campaign that called on the entire world to reach deep into their hearts to help the Haitians who were affected by the disaster. Actor George Clooney also organized a concert to raise funds towards the same course; the show featured big musical acts as Jay-Z, Rihana, and Madonna. In the end, up to 13 billion dollars was raised.
During Katrina disaster in the U.S. where residents felt Bush administration pulled a racist card leaving the New Orleans natives exposed, artists rebelled. Lil Wayne was the biggest artist then and used music to attack the Bush administration over open discrimination. Now that's proper use of art. What's art of it doesn't impact the lives of the society? If your worth can't be remembered past shake your bum beats them you're not iconic. Contribute to the movement, decades later people still remember Tupac Shakur not just for his classical music but how he used the musical tool to strengthen the black empowerment movement. Let your music stay in the hearts by impacting lives as opposed to just mouths reciting lyrics that are soon forgotten. Art is a powerful tool that is underlooked here.
Freedom fighters used the magic of music and art to unite Africa and Kenyans from colonial aggression. Eric Wainaina's 'Daima ' song was instrumental in bringing people together after tragic 2007/08 PEV. Can we have disaster prevention vocal voices in the music industry? Can we have these artists actively and openly conversing about open and credible elections? Why can't we see them feature anywhere in typical issues? They have Kenyans ears, and that's an upper hand. But here we have closed mouths that will only open on endorsements by IEBC, Civic Education Orgs and politicians. Does this mean our artists lack self-consciousness and mere robots?
This means artists with their followings/fan base can champion better courses to find solutions to social ills, disasters and other catastrophes the nation may face. They can also provide political direction and civic education. It has happened in the United States, Jay-Z and Beyonce supported Democratic candidate Hillary Clinton in the recently held elections, Kanye West helped Donald Trump. It has happened even closer home in Uganda and Tanzania.
And what do we have in Kenya; artists remain silent and contribute nothing even when the country is in a dilemma or facing disasters affecting their fans. Dear artists, you can give more than more music, you have enough following to be opinion leaders or lobbyists. You have the voice to speak against social injustice and lead drives like mass voter registration.
The doctors have been on strike for close to sixty days now; no single artist or a group of artists has made any attempt to put pressure on the government to solve the impasse. They are not aware that their fans are losing lives due to this. At the same time, millions are facing drought and starvation. Our artists can't donate or champion campaigns to raise money and help the affected instead they sit back and wait for a politician with the fattest cheque.
Big musical acts as Rufftone have become bootlickers of ruling regimes that they stoop lowest and wait for political rallies and party launch events where they perform. Even that guy (Jaguar) who spoke against politicians in his bubble gum hit 'kigeu kigeu' went shut, became a sycophant and joined the monkeys in the political forest, he is now running starehe constituency seat. He is the Kigeu geu now.
Hip-hop head Juliani was the last of a dying breed who churned out hits that echoed activism. What happened to the dude after a little beef with Rabbit and Khaligraph? He must have been absorbed in Boniface Mwangi's campaign team, Bonnie is his boss at the PAWA 254 and is also eying Starehe seat. This again gives him an opening to use his voice in stamping the young people's agendas in politics.
We must break the ice; artists must come out of their hibernation pots and start living in this progressive activism charged Africa audience. They must go beyond making hits as themes for political parties and candidates to becoming strategic political voice alternatives. Look at how the black entertainment and a large number of Hollywood residents ganged up in anti-trump campaigns prior and post elections. You must make a political stand whether unpopular as Kanye West or popular as Jay-Z supporting Hillary. People will respect you more for standing for something than standing for everything.
Artists here are void of talent, one reason they don't stand for anything and can't speak against anything. Most of these cats are not signed to labels, giving them room to poetically and powerfully express truth through their lyrics. Legendary rapper KRS-One is known for educating and entertaining through his music, the founder of Stop the Violent Movement is known for working to promote the development of conflict resolution methods.
We are headed towards a serious election that is going to be fiercely fought; I expected artists to be leading peace initiatives, creating awareness and championing cohesion. They are waiting for violence to break to record a sad song and demand funding from NGO's or their friends in government to promote peace.
These are loose and whack ninjas we have down here? Continue standing for nothing, the politicians you please will put you in their rear pockets and zip up. Let's see if you will entertain their butts, Nigerians will always ride over you in your home grounds. Curtain raisers nyinyi. If you don't identify with the reality in the country, then the audience shouldn't have business identifying with you. Silence by the artists was only perpetuating backward mentality that has been churning garbage leadership of young people viewing politics as unfashionable and reserve for old people.
Politics impacts you whether you're interested in it or not. Film industry fur example, we've had many big Hollywood productions turned away from Nairobi for South Africa given unfavorable business conditions in Kenya. Look at The disaster of Mutua of film board who has been hoarding for attention making juvenile directives as banning sexually suggestive stage names like seriously who stoops to such low levels of mediocrity. Ladies and gentlemen of entertainment what I'm saying is at the end of it all you're the authors of your predicaments. Remember you're a Kenyan first and an artist second. You're at liberty to choose your conscious and support a political course that suits your beliefs or as well go with whoever butter your bread but keep in mind the books of history are written today.
---
Kenya Insights allows guest blogging, if you want to be published on Kenya's most authoritative and accurate blog, have an expose, news TIPS, story angles, human interest stories, drop us an email on

[email protected]

or via Telegram
---