How To Circumvent The Internet Shutdown In Kenya During Election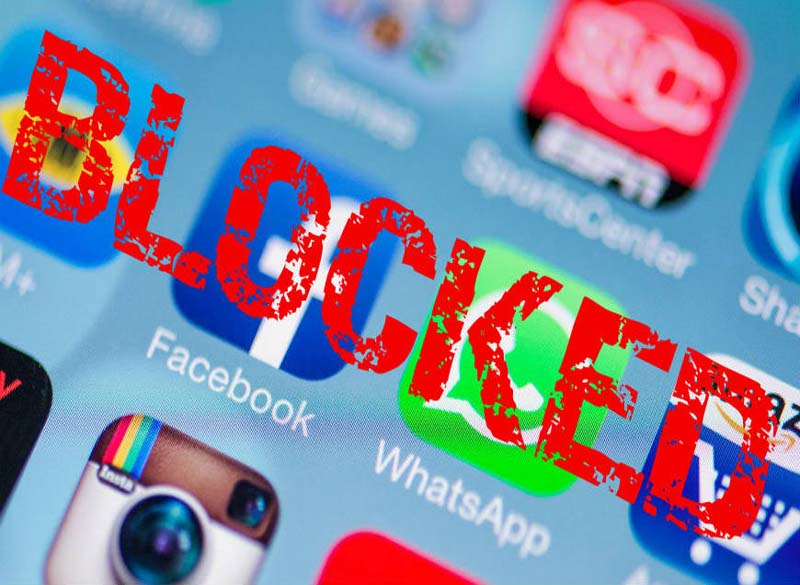 Kenya was recently ranked amongst countries with highest internet speed. Over 19 Kenyans have access to the internet and active social media users. The government has raised alarm over social media influence in possible post election violence. The government has warned against use of social media to spreading hatespeech and inciting. With the high stakes it holds, there are credible fears that the government will shutdown the internet during the electioneering period as their way of controlling information flow and muzzling critics.
Communication Authority, President both have given surerities that the internet will not be closed even though the body languages reads the opposite. Internet Shutdown is a violation of human rights entitled to free speech and association. Internet don't cause wars, politicians do. Shutting Dow the internet will just further raise suspicions as it will be read in all ill motives. Election credibility is reduced when high walls are out around the whole exercise leaving room for fraud speculation. The repercussions of an internet down in Kenya needs a new article to explain. The effect will be bad to both economy and results acceptance.
Neighbouring countries have been shutting down the internet during elections in what the dictatorial leaders argued that it was a move to maintain security by avoiding violence plans, inciting messages and so on. In plain truth, the internet is shut by governments to muzzle your voice and controlling the narrative. In most cases governments shutdown internet when they're executing electoral fraud and the fear of social media exposing them.
So instead of waiting, we must soap out hair early enough so we're not caught by surprise. I've compiled several ways from Access Now on how to stay online should Jubilee decide to shutdown the internet. These are just bypass tactics. If they shut down internet completely which will paralyze internet relying services providers operations then we're doomed but if they shutdown only social media then lets move on to the tricks straight away.
Browse securely
Use HTTPS
This is the secure version of the HTTP protocol used to access websites, and sometimes the encrypted version of a website may not be blocked.
HTTPS Everywhere is a Firefox, Chrome, and Opera extension that ensures you visit the encrypted version of a website, whenever such version is available.
Website: https://www.eff.org/https-everywhere.
Are all versions of the website blocked?
Check if both mobile and regular websites are blocked. For example, you can visit http://twitter.com and http://m.twitter.com, the mobile version of Twitter. Censors that block websites or web pages usually work from a blacklist of banned websites, so you can use anything not on that blacklist.
Circumvention Tools
Web-based proxy tools
Web-based proxy tools can help circumvent censorship. Basically, the users route their HTTP requests through a different computer (the proxy).
Note: web-proxy users must be careful, since there are bad proxy servers capable of rerouting and modifying requests for malicious purposes. Never use or trust a proxy server that no one has ever heard of. And even if you receive the proxy from a trusted partner, play it safe and do not pass on any private information, specially if it is not encrypted.
Website: http://proxy.org/
Psiphon is an award winning circumvention system that uses a combination of secure communication and obfuscation technologies.
Compatible with Android 2.2 and up.
Works on Windows Vista, Windows 7, and Windows 8 (desktop).
Website: http://www.psiphon3.com
User guide: http://www.psiphon3.net/en/user-guide.html
Lantern is an open-source software application for desktop and mobile n internet proxy tool designed to provide you with access to the open internet. Lantern is unique because it uses peered connections as a source of internet connectivity when servers are unavailable.
Available for Android, Mac, Windows, and Linux.
(desktop).
Website: https://getlantern.org/
Virtual Private Networks
A VPN creates an encrypted tunnel between your device and a server somewhere else in the Internet . All of your traffic is then routed through this tunnel, protecting you from adversaries that might want to tamper or block your traffic in the way. Although your traffic will be encrypted, the VPN provider can keep logs and records of your online activities, therefore it is important to trust the VPN provider you use. This site compares many different VPN providers and can be useful when selecting a VPN provider.
Bitmask is a client-side VPN that uses Riseup and Calyx VPN servers.
Available only for Android and Linux users. Windows and Mac versions are expected to be released soon.
Tor Browser is an open-source software that protects you by bouncing your communications around a distributed network of relays run by volunteers all around the world. This makes your communications difficult to trace, but also allows you to bypass online blocks.
At certain locations, where connections are slow, it might be difficult to establish a connection through the Tor network.
The Tor Browser Bundle lets you use Tor on Windows, Mac OS X, or Linux without needing to install any software. It can run off a USB flash drive.
Website: https://www.torproject.org
Please keep in mind that only the traffic from the Tor browser will go through an encrypted an anonymous channel. Other applications, like Skype or a regular browser, will not be routed through the Tor network, even if the Tor browser is running.
Orbot is an anonymity tool for mobile devices. The most recent versions of Orbot allow users to redirect all the traffic of their apps through the Tor network, using a Virtual Private Network (VPN) on Android through the touch of a button.
Orbot is only available for Android.
Website: https://guardianproject.info/apps/orbot/
Tails is a live operating system that you can start on almost any computer from a DVD, USB stick, or SD card. Tails uses the tor network to route your communications, and includes several tools that help you protecting your privacy and anonymity. Because of the default usage of the tor network for your Internet traffic, tails will be useful to circumvent online censorship.
Website: https://tails.boum.org/
---
Kenya Insights allows guest blogging, if you want to be published on Kenya's most authoritative and accurate blog, have an expose, news TIPS, story angles, human interest stories, drop us an email on

[email protected]

or via Telegram
---