How COVID-19 Pandemic Silently Attracted The Youths Into Agribusiness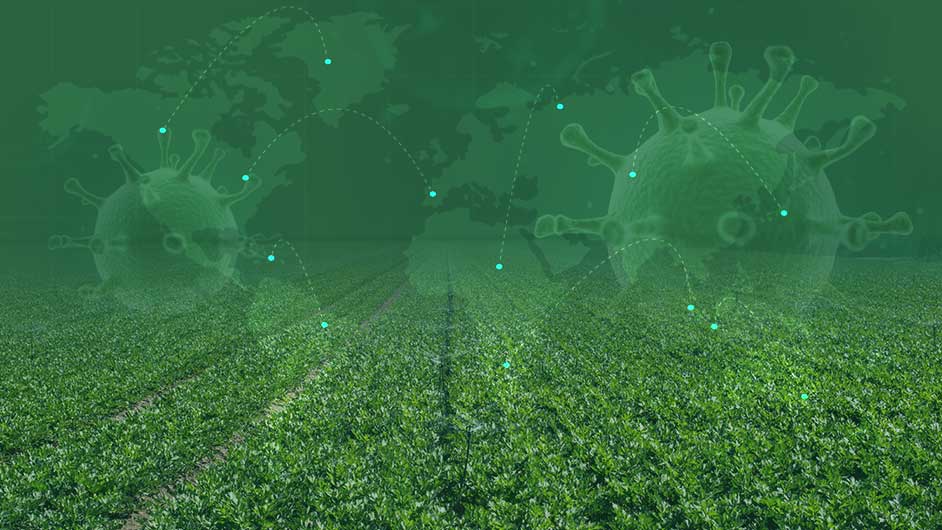 Youth unemployment has been a disaster and a worrying trend for many now. Job creation has been extremely lower than the number of young people channeled out of our learning institutions annually. Many have been left stranded without any sustainable livelihood. For some, they have tried different paths championing job creation while the lucky few got themselves employment contracts to support their livelihoods at the mercy of the performance of the economy.
With the Covid-19 pandemic coming into play early this year 2020, many youths were undoubtedly affected with massive job losses adding into pain to the already deplorable state of unemployment. The pandemic got many young dreams shuttered while others delayed indefinitely, as it was the beginning of the year with many new year's resolutions ready to be played out, young people had to embrace the uncertainty and go back to the drawing board.
For sure it was a scary moment for many people, for the first time young people had to adhere to the containment measures that hugely disrupted their interactions and sources of income. It was painful seeing energetic youthful people forced to stay indoors without any reliable income streams to support their families, a good number had to settle back upcountry at least to make things under control for the meantime.
With movements restricted, entertainment, and education industries shut, some industries of essential services especially the food industry remained strong and tall. It's during these darkest moments of the pandemic that people learned many lessons and had a change of perception on several matters.
What became apparent looking into other avenues to make extra bucks, with restricted movements and stay at home orders, a good number in the urban resorted to working from home, those fired also sought for other jobs or income sources, the PayPal Casinos in Kenya became popular during the 1stwave. To those, you can add the young ones that tried to start an eSports career from scratch, and of course most of them failed.Forex trading, stock trading, and bitcoin trading has equally gained traction in the recent past as well in Kenya. PayPal was and still is an easy and safe way to deposit money to those websites, therefore most of the newly registered users preferred to use PayPal to start using those platforms.
Let's walk through some of the industries that were impacted the most.
Agriculture is one of the industries that redeemed its respect and presented many lucrative opportunities to many jobless people to support their families even with the strict containment measures in place. The agricultural industry has for a long time remained unattractive to young people leaving the old as dominant players in the crucial food industry. Many policies and campaigns have been in place to change the stubborn perspective with little success.
From many surveys, farming hasn't been categorized by many youths as a 'dissent career' that wished to pursue. You couldn't rush to blame that kind of mindset considering the nature of challenges farmers they saw growing up went through from manual farming, pests/diseases to high cost of production, and market challenges. At least for now with technological advancements and many mentorship/empowerment programs coming up to drive more youths into agriculture, the situation is changing gradually.
During the Covid pandemic many agribusiness ventures were born; new farmers that started simply to feed their families by growing their food, step by step, they slowly started filling the market demand in their communities, and now many plans in place to expand further. These many positive stories were shared through social media mostly by youths that have been stuck down in the lockdown and with a lot of time in their hands.
These inspirational stories changed the environment of the agricultural industry and many picked the challenge to give farming a try. Slowly you could see more stories being shared and an influx of many local markets with fresh produce. A clear picture of how youths can use technology and innovations to transform agriculture to the next level and establish gainful careers from farming.
It will also go into the record that the Covid-19 pandemic was a blessing in disguise to several youths in agricultural sectors considering jobs created as other industries were shutting down. The youthful generation came to understand that despite any situation, people have to eat thus the unending market demand. It was also critical to note opportunities along the agricultural value chain, every person becomes a key player and dependent on the other.
Youths now coming in with technological prowess and innovativeness, youths are increasingly realizing that job opportunities in this great sector are overwhelming. With the traditional mindset, a farmer was to toil all day on the farm, right now, youths can come in with their expertise such as bookkeeping, marketing, transport/logistic among many other avenues to get a share of the lucrative agricultural value chain. To relate the situation with Covid pandemic time, many youths organized themselves to source fresh produce from farmers and get them to the market in time, some could pick the opportunity from the market and optimize on door-to-door delivery to consumers who were in lockdown.
Also, several young people are now depending on technology for information about farming, this was another opportunity for tech-savvy youthful agripreneurs to bridge the gap.
Covid-19 pandemic silently but surely brought a revolution in the agricultural sector especially among the youth as the next best frontier. It's time to move the discussion on how to retain more youths in the sector while attracting more newcomers to tap into the overgrowing opportunities along the agricultural value chain. We have got the long-awaited pace, let's keep the wheels rolling while feeding the nation and taking the front seat in job creation.
---
Kenya Insights allows guest blogging, if you want to be published on Kenya's most authoritative and accurate blog, have an expose, news TIPS, story angles, human interest stories, drop us an email on

[email protected]

or via Telegram
---