FLY 540 At It Again, Throws Out Passenger With DISABILITY
Fly 540 Aviation Company yet again finds itself in the wrong spotlight following discrimination claims by a physically handicapped client. Mr Muhib Noorani, the proprietor of Rocky Driving School, is the latest victim of a worrying trend of disdain for Persons with Disabilities (PwD) by the airline. Mr Muhib says that the airline's staff in Eldoret denied him access to the aircraft because of his physical condition.
"I booked Fly 540 as I had been told there was no other flight. I checked in at 6.35pm, but they wouldn't let me aboard. They didn't give any explanation for the refusal. I was asked to look for other means to get to my destination and let the other passengers behind me check in," he narrated in an emotional testimony.
"This is the first time I've been made aware of my disability. I had to speak out so that other citizens in a similar condition don't have to go through such trauma. Disability is not inability, and we didn't choose to be this way."
Unpleasant history
This is not the first time a complaint has been lodged against the low-cost aircraft. A few months ago, another PwD- a paediatrician at Nyeri Provincial Hospital, complained of a 'dark-skinned, very tall and intimidating' Fly 540 pilot who had kicked her out of the aircraft claiming that she was going to delay everyone.
Dr Agnes Mithamo said that the pilot wouldn't even let some volunteers help her up the stairs of the plane. "The pilot told me that he had the powers to decide whether I was going to use the aircraft or not. He ordered the men who had volunteered to help me aboard to take me back to the lounge. It was humiliating."
In 2014, Bishop Jackson Kosgei, the current chairperson of Kenya Film Classification Board and father to musician Emmy Kosgei, was forced to crawl his way out of the aircraft after the staff blatantly refused to help him disembark.
The chairperson of Kenya Disability Parliamentary Association (KEPIDA), nominated MP Isaac Mwaura, has condemned such incidences and said that they will call for sterner actions such as suspension of the airline's license since even parliamentary summons has failed to tame the practice. "We cannot allow systemic discrimination of Kenyans with disabilities," Mr Mwaura has warned.
Save
---
Kenya Insights allows guest blogging, if you want to be published on Kenya's most authoritative and accurate blog, have an expose, news, story angles, human interest stories, drop us an email on

[email protected]

or via Telegram
---
Airtel Kenya And Telkom Make Official Their Merger To Face Off Safaricom's Dominance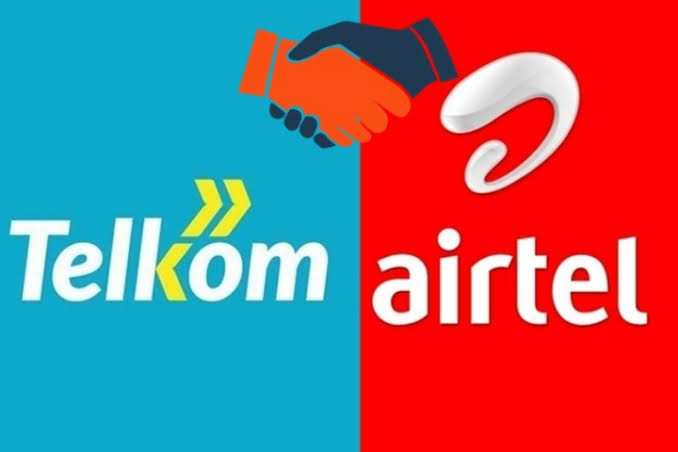 Telkom Kenya Limited and Airtel Networks Kenya Limited, today announced the signing of a binding agreement that will see the shareholders of the two companies enter into an agreement to merge their respective Mobile, Enterprise and Carrier Services businesses in Kenya to operate under a joint venture company to be named Airtel-Telkom.
Telkom Kenya Limited's real estate portfolio and specific government services will not form part of the combined entity. The final shareholding will be determined at the closing of the transaction. Telkom Kenya has the option of holding up to 49 per cent of that shareholding.
The merged company will be chaired by Telkom Kenya Limited CEO, Mr. Mugo Kibati while Airtel Networks Kenya Chief Executive, Mr. Prasanta Sarma, will be appointed Chief Executive Officer.
The finalisation and closure of the transaction is subject to approval by the relevant authorities.
Airtel Networks Kenya Limited (Airtel Kenya) and Telkom Kenya Limited (Telkom Kenya) will see no immediate changes to their operations which will continue as usual.
Similarly, there will also be no change to the current respective leadership and management, legal, organisational and staffing structures. Additionally, both brands: 'Airtel' and 'Telkom', as well as their respective products and solutions, will continue to co-exist. Similarly, service delivery to the respective companies' customers as well as engagement with all business partners of both companies will continue to operate as usual.
As per the agreement, both the partners will combine their operations in Kenya and establish an entity with enhanced scale and efficiency, larger distribution network and strategic brand presence, thereby enhancing the range and quality of products and service offerings in the market, and greater choice and convenience to the consumer.
The combined entity will see sustained investments in networks to further accelerate roll out of future technologies. The Enterprise and Carrier Services businesses will get a boost with a larger fibre footprint and increased number of enterprise customers – including both large corporations and SMEs who would have access to a diverse portfolio of world-class solutions.
Commenting on the agreement, National Treasury Cabinet Secretary, Mr. Henry Rotich said:
"This move is well aligned with the government's agenda to optimise the value of the assets that it holds in trust, on behalf of Kenyans, while cementing the country's position not only as a regional business hub but also as an international investment magnet."
ICT Cabinet Secretary, Mr. Joe Mucheru commented: "ICTs remain a vital link to achieving Kenya's economic goals and our national development agenda, particularly with respect to service delivery. Such mergers have had positive impact on the development of the sector and service levels to consumers in other markets. Similarly, we look forward to this merger leading to the introduction of new technologies and telecommunication products which will, in turn, support the growth of other business sectors of our economy, thereby spurring national production to meet the growing demand locally and beyond."
---
Kenya Insights allows guest blogging, if you want to be published on Kenya's most authoritative and accurate blog, have an expose, news, story angles, human interest stories, drop us an email on

[email protected]

or via Telegram
---
RBA Gives Cytonn Investment The Nod To Manage Retirement Benefit Schemes Funds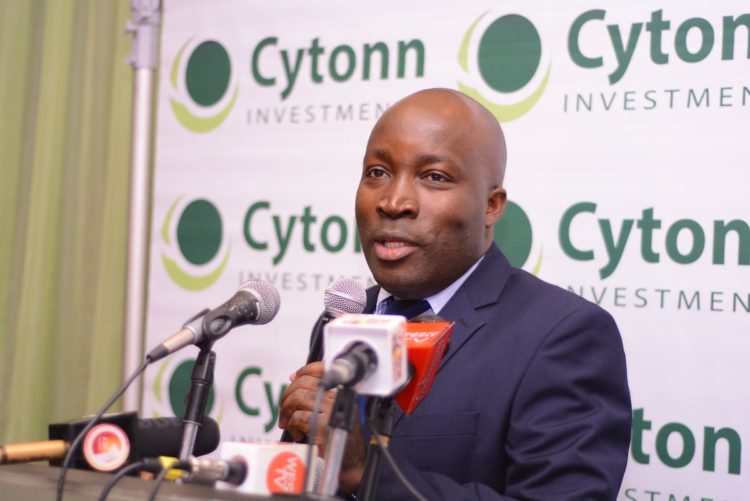 Cytonn Asset Managers Ltd (CAML) says it has been registered and authorised by the Retirement Benefits Authority (RBA) to manage retirement benefit schemes funds.
The Capital Markets Authority (CMA) also licensed CAML in March 2018. The Cytonn arm said it will "further grow its regulated products portfolio to include fund management services for retirement benefits schemes" following the nods.
"Despite the retirement benefits assets under management growing to about Sh1.2 trillion as of June 2018, only 15 per cent of Kenyans belong to a registered pension scheme and there is a vast opportunity to increase this," said Cytonn Asset Managers principal officer Maurice Oduor.
"With this licence, we look forward to adding value to the retirement benefits industry by reaching more Kenyans and enabling them to save for their retirement and securing their future."
According to Zamara, a pension fund administrator, pension funds only earned 9% p.a in the last year. The entry of Cytonn into the pensions industry brings high yielding products earning upto 18% p.a into the industry.
Cytonn Asset Managers earlier acquired Seriani Asset Managers Ltd.
---
Kenya Insights allows guest blogging, if you want to be published on Kenya's most authoritative and accurate blog, have an expose, news, story angles, human interest stories, drop us an email on

[email protected]

or via Telegram
---
With Sh2B Investment, Taaleri Set To Purchase 20 Per Cent Of Cytonn Real Estate Project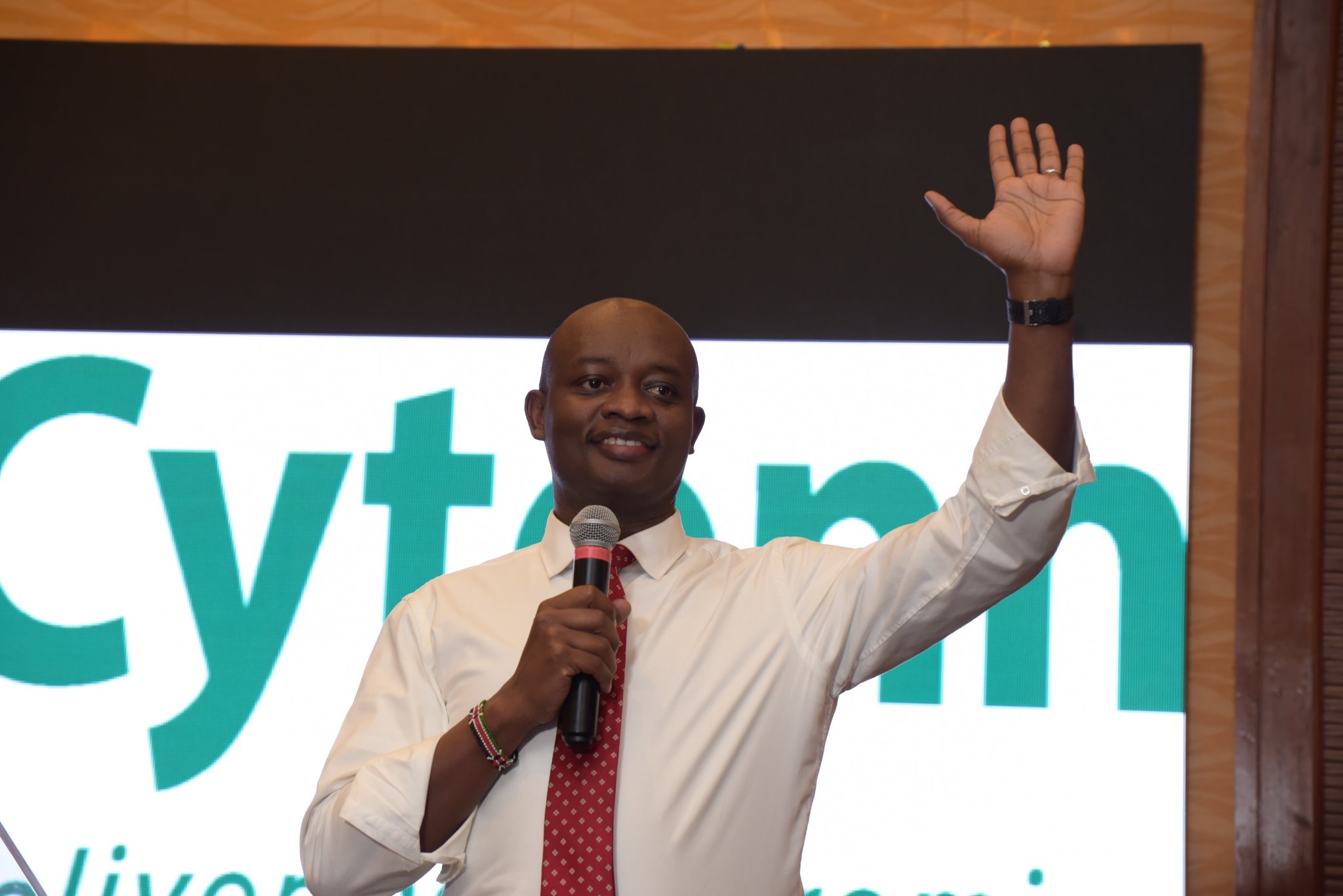 On 8th November 2018, Cytonn held a client cocktail meeting at the Nairobi Serena Hotel. The forum served as a platform to enable Cytonn celebrate the ongoing successful partnership with Taaleri, its institutional investor, while also providing an opportunity for Cytonn clients to interact directly with The Cytonn Board and Taaleri.
A section of attendees during the cocktail
"This forum is meant to celebrate the great milestone we have had in our relationship with Taaleri. It will be a platform to get to know what we are doing as Cytonn, The Board and Taaleri as well as get to respond to any questions our clients may have around the firm's governance," said Edwin H. Dande, Cytonn's CEO during the forum.
Edwin H. Dande, Cytonn's CEO
"With the continued attractive investment opportunity in Kenya and the region, and the committed team at Cytonn, Taaleri has this year invested a further Kshs. 2bn in our Real Estate projects, and are now looking to purchase 20% of Cytonn during our IPO," said Prof. Daniel M. Njiru, Cytonn's Board Chairman and Vice Chancellor at Embu University, during the forum.
Prof. Daniel M. Njiru, Cytonn Group's Board Chairman
He further said that, "The listing of Cytonn will only serve to increase our levels of governance, risk management, disclosure and transparency. As a Board, we are supporting Management on the listing, and would like to congratulate them for taking the firm to these heights."
Prof. Daniel M. Njiru also introduced members of the various Boards at Cytonn, which are The Cytonn Group Board, Cytonn Asset Managers Limited (CAML) Board, Cytonn Hospitality Board, the Special Purpose Vehicles (SPVs) Boards and The Cytonn Education Board.
A representation of The Cytonn Group, Affiliates and Special Purpose Vehicles (SPVs) Boards
Kati Salo, Taaleri Africa Team representative, reaffirmed the Cytonn – Taaleri partnership. "As a Risk Manager, I am confident about the risk position of the firm and I can sleep well knowing that my investments are in good hands," she remarked.
Prof. Daniel M. Njiru engaging with a client
.
---
Kenya Insights allows guest blogging, if you want to be published on Kenya's most authoritative and accurate blog, have an expose, news, story angles, human interest stories, drop us an email on

[email protected]

or via Telegram
---