Bigger Than Banda Scam; Urithi Housing Management Goes Into Hiding As Disappointed Investors Bay For Their Blood, Hundreds Of Millions Feared Lost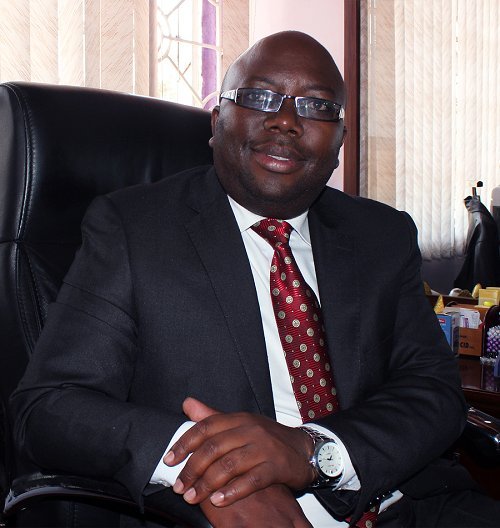 It wouldn't be the first time that the Urithi Housing is coming under fire for under delivery of projects. The room has been getting hotter by the day with investors who now fear they might have been conned going out of their way to demand for their money and arrest of the besieged managers. We've been writing for ages about Urithi Scams including recently the Qweto scam but not many listened.
Samuel Maina, Chairman of Urithi Sacco we're told is in hiding as angry investors move from office to office looking for him but he's nowhere to be found. We're told he could be hiding in a city hotel where he's signing several notes. Almost all Urithi offices across the country have remained closed.
Urithi has failed to deliver many projects that they promised their investors, despite having received payments, there's so little or nothing to write home. All this pointing at yet another Ponzi scheme in the line of many. Disgruntled investors are now taking positions with a common telegram group where they're sharing their experiences and planning the next action.
So far, the coordinated team is working with media houses largely RMS to conduct interviews, site visiting as they prepare an explosive expose. They also plan to drag the management to the DCI and have them charged for obtaining money with false pretense. They hope to recover their money. Some are struggling to pay off loans they took for projects that they can't see.
According to a report sent to Kenya Insights, we're told of projects that Urithi sold but in teal they never existed.
Projects that never existed;
Qwetos
Ruiru Oakland
Birmingham
Tola 3h
Tola 4
Juja terrace gardens
City edge
Nanyuki
Kingongo land
Nakuru houses
Own a room 2
Fish pond projects
Most Gem projects not built
Kikambala heights in Mombasa
Vipingo in Mombasa
Nakuru about 6 projects
Projects about to be auctioned
Nyumba Mia 1
Panaroma
Utange houses in Mombasa
Projects paid less than 20 percent of the total sum
Ruby gardens
Muranga
Twiga
Nyumba mias
Portlands
Rumuruti
Konza
Kisaju
Oletepesi
Rongai houses
Jogoo 8
Mwariki c
Ngata 1
Ngata 2
Park view 1 which is 100 acres
Park view 2 which is 20 acres
"All those projects are incomplete because of lack of funds and the reason is as explained. The chairman and his board never invested our money but took their kids and relatives kids to Riara group of schools…..he drives a V8 and owns properties at Ridgeway kiambu ..I have done enough research to know that Daniel kamau one of Urithi board members check him on that Urithi board members book ….this guy owns a classic flat along thika road that is worth ksh 200 millions and he lives in a house that looks like palace in garden estate Nairobi.. ..The house is worth alot of money….Kelvin was a board member he has gone mentally ill and he is talking like a parrot and saying all what they have been doing and how money was spent." Says the report sent to Kenya Insights.
"It's alot of research I have done it's sad and anyone in their right mind can now see what am talking about…… I will die fighting rightfully for what belongs to me and I need that spirit here ….and before we are dead others will have gone ahead of us….Any warriors that goes in a battle it's either they WIN ,LOOSE OR DIE ……am in for the three choices and those spies he is putting in my group go tell him…… I already told him and he knows." It reads.
"Urithi has more than 32,000 .. I did my calculation as members sent receipts to me and already the 257 members have done a total contribution of ksh,703M and by the way not all members sent their receipts .This is money that has receipts …you can even do a simple math just say the 257 members paid ksh 2m and you will get close to ksh504,M…… Remember some members were paying 5million for the houses in juja Gem phase 1 and 2……. You members in this group I don't know how much you paid but as you can see the figures are huge."
"The company was founded on lies they did first project so well and gave members their titles to win our trust and most companies out there are doing this and it's a BAD and Demonic TRICK that has left most families miserable……… because we saw them issue titles we join…..Never again join saccos in the name of buying houses in a gated community go buy a house or land from private owner also if you know people planning to invest in saccos stop them and warn them ….educate them on the trick that this saccos use."
Many frustrated investors who continued to wait for rain in the desert are coming out.
"All members should know that there is a real possibility of recovering our money back or the land if we legally pursue  the chairman and his board in Both criminal and civil way. All those who had made statements We shall all apply a fresh using the  media houses. I will fully engage the  media houses to be with us at the DCI as we record those statements so Make sure  all your documents are in order. The chairman of URITHI and his board members have committed multiple counts of  offenses by obtaining money under false pretenses and especially for those members who bought non-existent properties. They also breached the contract because they didn't deliver within the time frame .. The law is on our side so don't loose hope. I will fully engage the media in every step. He used the media houses to scam Kenyans and I will use  the same media to expose his scams.He used the media to collect our money and I will  fully engage the media to get this money back. Stay here don't go don't loose hope. I won't take bribes like what others are doing but I will bring this Sacco's scams to an end. Sacco society regulatory  authority will also be investigated to find out why such saccos exist." Writes the group's coordinator on their telegram group.
"I invested in Sagana II Urifarm. They lied that they'll make up that access road and do a lot of stuff after we pay them. I paid 60% of the money and waited to see any effort on their side. When I saw nothing was happening I wrote to them last year demanding my money back…that's when I realized that these are heartless goons who conned us." One investor writes.
"I invested in City Edge and my Siblings. 12Pieces of Plots.. City edge/City edge revised. Over 5years after Pushing for Titles, all we got was decorated papers they call Certificate. Only to hear the Land was a Scam, because they didn't own it. Mr Maina you will know no Peace in Jesus Name!" Another investor wrote.
"It's very painful indeed, to keep on paying loans and many of us are struggling with life coz we knew we could have saved alot by now only if we were given our keys as planned, my heart is bleeding." Another disappointed investor writes.
"I was in Kenya in December and I visited their Office the one in Mountain mall to pickup my documents 'sale agreement'.  I had to extend my flight for another weeks so can wait them officials sign my sale agreement.  I was very disappointed and even left the country without knowing where all my investments were. No one was willing to take to the site." Another investor opens up.
The confessions are many and disheartening as we watch through yet another story of Kenyans who toiled to have their own homes, bite the dust.
Subdued investors are now making some demands which are not limited to returning their money with accrued interest for the number of years. "A case of OTG.. We invested 1.6M four years ago…. Today if they are to refund we are not taking anything less 3.25M in fact that is the current price Urithi is selling the incomplete shumbles." A member suggested.
Transfer of properties to members.
"If it goes this way members must know the below Example is OTG. From sources inside Urithi the project is 80% paid up..the bal of 20% is allocation of chairman and his goons and that is what they keep advertising." The member expounded.
"What is on the ground is 30%.investment ..if they were to transfer the project… It is plus 50% in cash that is paid up and in their possession.. On top of that they add 25% of the total cost for inflation ..4 years down the line the cost of materials, labour, utilities like power, water, sewer etc has gone up.. Plus ware n tare.. Most buildings that are not roofed has wasted and rusted away."
Members are also demanding for the 15k share capital be returned plus interest accrued. "The goons collected half a billion in shares only and they have the audacity to pay 400 Bob of dividends that happened once.. Shame on then." A member wrote.
---
Kenya Insights allows guest blogging, if you want to be published on Kenya's most authoritative and accurate blog, have an expose, news TIPS, story angles, human interest stories, drop us an email on tips.kenyainsights@gmail.com or via Telegram
---