Stay Put, Dr. Oluga Sends Strong Message To Doctors As A New Plan To Demoralize And Kill Their Spirits Is Hatched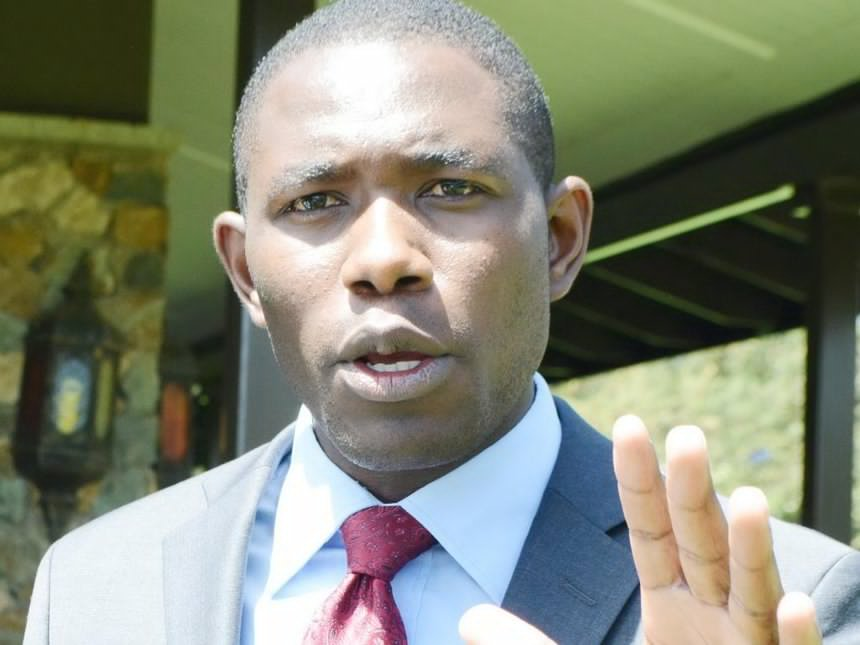 Barely Days, after the union called off the strike and doctors, resumed duties, the government has taken a sharp turn by dishonoring elements of RTWF that they assigned to. One of the components demanded that doctors were to be paid in full amounts salaries for the three months period that they were on strike and that was a passed condition. CoG and CG have on several platforms reiterated that doctors wouldn't be paid for the time that they were on strike. This is being done in bad faith, and a new crisis opened putting the risk of yet another standoff. The union's Secretary General in a message to his members is giving them morale boosts with surety that all shall be well with a united membership.
Read the note below:
'Si Se Puede!' (Yes it can be done)
Greetings Comrades,
"The greatest tragedy is not to live and die, as we all must. The greatest tragedy is for a person to live and die without knowing the satisfaction of giving life to others." ~ Cesar Chavez.
In May 1972, Arizona Legislature passed a bill that would deny farm workers under their union, United Farm Workers, the right to strike and boycott during times of Harvest, and essentially make it impossible for them to organize. The bill was sponsored by agribusiness.
The farm workers sought the intervention of Republican Governor, Jack Williams, to appeal for him to veto the legislature. Instead, within one hour of the request and to the spite of the workers who had sought his intervention, the Governor ordered the state troops to bring him the bill. He signed it right away remarking about the workers, 'As far as I am concerned, these people (workers) do not exist.'
Cesar Chavez, the leader of the United Farm Workers, would then begin a self-sacrificial 24-day water only fast whose end was nearly disastrous. Eventually, there was victory and changes over time to the rights of workers he championed. During the fast, several political voices discouraged him over a fruitless activity to a state dominated by grower lobby and a powerful governor by the words 'No no, se puede!' (No no, it can not be done). Cesar and his colleague Dolores would listen and softly respond, 'Si Si, se puede!' (Yes, yes it can be done).
Aren't Kenyan doctors undergoing a near similar situation?
Nearly four decades later, Barack Obama, would borrow the same phrase 'Yes We Can!' for his campaigns to mirror the unity and resolve of the United Farm Workers in 1972.
For each and every doctor reading this, know that your unity and resolve will ignite so much more changes to come in Healthcare and to the medical profession. History can and will attest. That is why it is an endearing target for our opponents. Remember the curse of the counties can only be cured by a Health Service Commission. And that is why loud mouths want you distracted over agreements that are public. Let them panic. Not you.
But barely a week since we paused to merely rejuvenate and refuel for our long journey to Canaan, there has been no hiding of intentions to deal with KMPDU and all Kenyan Doctors in a manner as to affirm the quoted attitude of, 'As far as we are concerned, these people do not exist.' The 100 days proved it.
The utterances, letters, and circulars of this week now confirm to any doubting soul, the nature and the attitude of public service harbored by the leadership of the Health Sector and particularly the Health Ministry. And it confirms the caliber of people we have to deal with. Essentially, we are the only ones we need. But that is all we need. Just WE.
The objective has been to demoralize and kill the spirit of every single doctor tirelessly working for the helpless public. And why so? To degrade the profession, weaken it and eventually strip it of any remaining respect and dignity. The same values we fought long and hard for. For this is the way, it can be used and misused for private profiteering, or pondering of public coffers. But as we all know, our resolve and unity are unshakable. Keep solid. Soon they will tire with anger as we change the sector and the profession for better. It won't be easy. It has been too hard already.
I'm aware, you were healing well, but sadists can't have enough of scratching our raw wounds and the work place you left on 5th December 2016, is probably more toxic now than when you left it.
But WE have one thing now. Power to say NO to the injustice of whatever magnitude and the power of unity.
Do not give away that power we have not only longed for but also acquired over this period. Do not be convinced through actions of malice that fighting for social justice, fighting for your rights and fighting for a better healthcare system is not worth it. That is the objective of attempting to deny you salaries or continuing to victimize you. Weak people choose inconsequential activities to prove themselves. What more proof than when doctors feel hurt or feel unhappy. Because any society of worthy leaders know the fact: When workers are treated fairly, everybody benefits.
It is a given doctor aren't the only and first workers to go on strike in Kenya. And this strike won't be the first since 1940 when salaries are denied. Be calm. Fear is what they feed on, because they can't handle substance. They don't deserve your fear either. Be strong as you have always been. Salaries MUST be paid and paid to the last coin for each and every doctor.
Finally, WE as doctors know we handle delicate and vulnerable citizens on a daily basis. Let us serve them as perfectly as we can. That privilege makes doctors of a different temperament. Not considering political position above life, and ego above servitude as opposed to only handling tenders and budgets. They see no human suffering and thus cannot relate that how doctors feel determine how patients are treated. We know better that their words are simply that words. Their press statements are simply that statements. But our actions are much louder. Let the whole world see for themselves their nakedness when they spoil for a fight. We shall deliver it cold.
Thank you for keeping it KMPDU. Thank you for being your champions. Do not give away your power. Healthcare needs it. You need it too. Watch over your shoulders.
The Struggle is far from over. And our separate struggles are just one. A struggle for freedom, respect, and dignity. A struggle to determine our own destiny. Stand up for one another. Si se puede! (Yes, it can be done)
Take a pause. Give your best services to Kenyans. Just Be Calm.
We love you.
Yours Servant,
Dr. Ouma Oluga
Secretary General
KMPDU
---
Kenya Insights allows guest blogging, if you want to be published on Kenya's most authoritative and accurate blog, have an expose, news, story angles, human interest stories, drop us an email on tips.kenyainsights@gmail.com or via Telegram
---
Government Abandons New SGR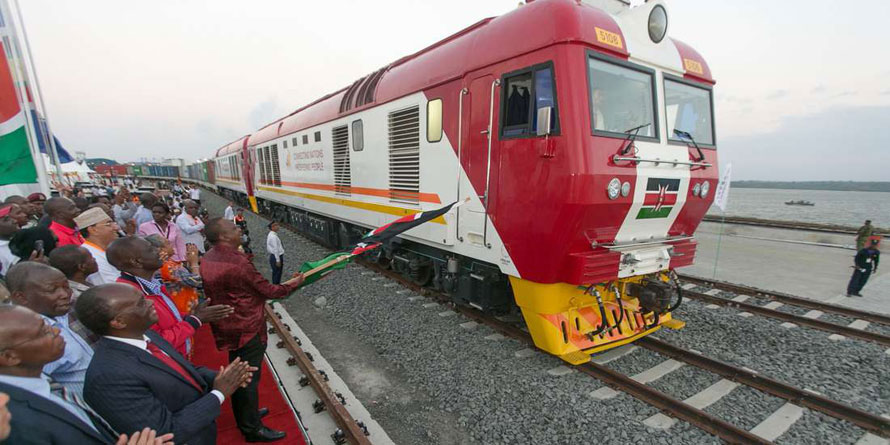 Kenya has been rolling deep down into public debt in the name of development. Government handlers have been on the frying pot for advising the government of projects that are not profit generating at the expense of the tax payers.
Recently a Chinese loan worth Ksh.374 billion for the extension of the SGR from Naivasha to Malaba didn't materialize. With some saying that Chinese now wants the government to prove that they are going to pay for the first loan.
The government of Kenya now has plans to modernize the old railway track to link a newer line to neighbouring Uganda at a cost of Ksh.21.3billion.
Sources in the government indicate that unidentified private financier has offered to fully back up the project. This is almost 15 times cheaper than building another almost modern railway with Chinese loan.
also read:Container Freight Station Owners To Lose Sh35B Investment In SGR's Cargo Debacle.
The SGR was under  China's "One Belt, One Road" initiative, a multi-billion dollar series of infrastructure projects upgrading land and maritime trade routes between China and Europe, Asia and Africa.
The Nairobi-Mombasa SGR that was launched at a cost of Ksh 323.9 billion then later linked with Nairobi-Naivasha line costing Ksh.151.7billion might sound as a serious wastage joke when the government links it to Naivasha-Malaba track that will cost Ksh 21.3 billion.
"We need to make sure that when we commission the SGR in August, we have connectivity to Uganda from the SGR so we have to rehabilitate that line to make sure it is properly functional," said CS James Macharia,
Macharia also said that using Ksh.15 billion to rehabilitate decades-old line from Malaba on the border with Uganda and using the remaining amount construct another short track connecting to the SGR at Naivasha within a year would be a faster option than building another SGR.
---
Kenya Insights allows guest blogging, if you want to be published on Kenya's most authoritative and accurate blog, have an expose, news, story angles, human interest stories, drop us an email on tips.kenyainsights@gmail.com or via Telegram
---
Henley Index: The Kenyan Passport Is Now The Strongest In The Region With 71 Countries You Can Visit Without A Visa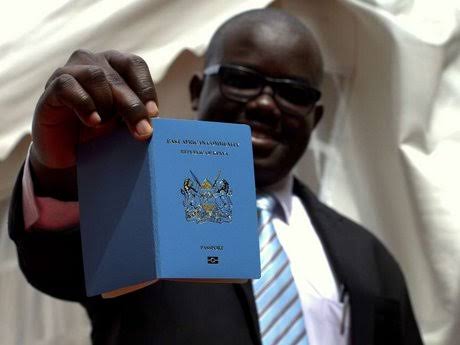 For some people, a passport is a portal to the world. For others, it is a barrier to the travel freedom they seek.
According to the Henley Passport Index, which is the most rigorous and sophisticated measure of global access, Kenyan passport has been ranked the 73rd most powerful powerful in the world with 71 destinations listed that you can visit without a visa or issued with a visa on arrival.
The Henley Passport Index is the only passport index that is based on IATA data, enhanced by extensive in-house research, supported by expert commentary, and updated regularly throughout the year, making it the most robust, credible, and reliable index of its kind.
Kenya which is still the strongest passport in the East African region, has however dropped in rankings compared to 2017 where it was at 68th now down by 4 points to 73 a significant drop.
South Africa holds the 3rd strongest passport in Africa at position 52 globally with 102 visa free destinations. Nigeria is at 94th with only 47 destinations.
Kenya has the 6th most powerful passport in Africa after Seychelles which is 25th with 152 destinations, Mauritius, 31st with 146 destinations, South Africa and Namibia which is at 69 with 79 visa free destinations.
Regionally, Kenya is the strongest with Tanzania coming right after at position 74 with 68 visa free destinations. Uganda, 77th with 64 destinations. Rwanda at 87th with 54 destinations.
Japan has overtaken Singapore to claim the top spot on the 2018 Henley Passport Index, having gained visa-free access to Myanmar earlier this month. Japan now enjoys visa-free/visa-on-arrival access to 190 destinations, compared to Singapore's total of 189. Japan and Singapore have been neck and neck on the index since they both climbed to 1st place in February — following a visa-exemption from Uzbekistan — and pushed Germany down to 2nd place for the first time since 2014.
This quarter, Germany has fallen further to 3rdplace, which it now shares with South Korea and France. France moved up from 4th to 3rdplace last Friday when it gained visa-free access to Uzbekistan, while South Korea moved from 4th to 3rd place on 1 October when it gained visa-free access to Myanmar. Germany, France, and South Korea all have a visa-free/visa-on-arrival score of 188. Iraq and Afghanistan continue to hold the bottom (106th) spot of the Henley Passport Index, with only 30 destinations accessible to their citizens.
The US and the UK, both with 186 destinations, have also slid down one spot — from 4th to 5th place — with neither having gained access to any new jurisdictions since the start of 2018. With stagnant outbound visa activity compared to Asian high-performers such as Japan, Singapore, and South Korea, it seems increasingly unlikely that the US and the UK will regain the number 1 spot they jointly held in 2015.
Countries that you can visit with a Kenyan passport without a visa or be issued with one on arrival can be accessed here:
Asia: Cambodia, Laos, Macao(SAR China), Maldives, Nepal, Timor-Leste.
Africa: Benin, Burkina Faso, Cape Verde Islands, Comores Islands, Congo, Djibouti, Guinea-Bissau, Madagascar, Mauritania, Mozambique, Seychelles, Nigeria, Sierra Leone, Somalia, South Sudan, Sudan and Togo.
Oceania: Palau Islands, Samoa And Tuvalu.
St. Lucia
Americas: Bolivia
Middle-East: Iran and Jordan.
This list mutates so you have to check with your travel agent.
For several years, the South African passport has remained the third strongest on the continent in terms of its levels of access, with Lrst and second place held by the Seychelles and Mauritius, respectively.
Both islands continue to outperform their continental counterparts due to their maintenance of prized visa-waiver agreements with Schengen countries as well as their own relatively open visa policies, which have generally been reciprocated.
The Seychelles, which renders itself a completely visa-free destination, secured further deregulated visa access for its passport-holders through visa waivers from the governments of Thailand and Angola in the Lrst quarter of 2018. Similarly, Mauritius, which is visa-free for all but 16 countries, secured a visa-waiver agreement with New Zealand in April 2018.
Although the rest of Africa continues to lag behind in the accessibility of their passports, there is reason for optimism. While visa-free access outside of the continent is still limited, African states are increasingly deregulating visa regulations for their continental counterparts.
A case in point is Angola, which recently removed visa requirements for nine African countries: namely, Lesotho, Madagascar, Malawi, Cabo Verde, São Tomé and Príncipe, Morocco, Swaziland, Algeria, and Zambia. Similarly, the undertaking of the Central African Economic and Monetary Community to grant visa waivers to passport-holders of its member states (Cameroon, Equatorial Guinea, Central Africa Republic, Congo- Brazzaville, Gabon, and Chad) could also be replicated by other regional political blocs seeking to promote the African Union's vision of increasing inter-African trade and travel, as outlined in its Agenda 2063 mandate.
---
Kenya Insights allows guest blogging, if you want to be published on Kenya's most authoritative and accurate blog, have an expose, news, story angles, human interest stories, drop us an email on tips.kenyainsights@gmail.com or via Telegram
---
Mombasa County Launches Open Roof Double Decker Sightseeing Busses As Joho's Goverment Strives To Boost The Tourism Industry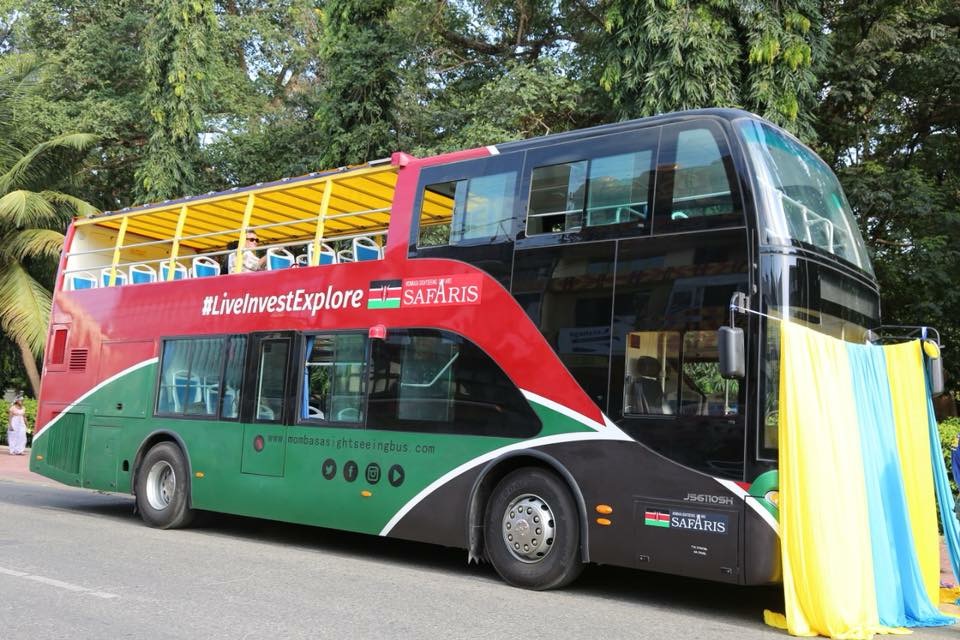 Trade, Tourism and Investment CECM Hon. Fawz Rashid officially launched the Mombasa Sightseeing Bus at the Tusks earlier today. Among those present during the launch were Archbishop Martin Kivuva, Mombasa County Chief Officer Mr. Innocent Mugabe, Tourism Finance Corporation MD Mr. Jonah Orumoi, Proul-Mombasa Sightseeing Bus Limited acting CEO Ms. Evelyn Lelle, Kenya Association for Hotel Keepers and Caterers CEO Mr. Sammy Ikwaye and Kenya Coast Tourist Association CEO Mr. Julius Owino.
The introduction of the double-decker sightseeing buses to Mombasa's tourism scene is a major milestone towards elevating our tourism industry and building the infrastructure for sustainable tourism success.
This service addresses a gap in the sector that exists today, whilst also making Mombasa more appealing as a leisure destination to tourists. These tours will be one of the best ways for visitors in Mombasa to get acquainted with all that this unique city has to offer.
The county government of Mombasa will work hand in hand with the management of the sightseeing buses to put a facelift at the various stopping points to give tourists the opportunity to have quality interactions with our rich history and culture through sampling of our local cuisines, shopping for our traditional souvenirs and taking part in our local dances and music.
This will also loop in our youth and women into the tourism value chain as they provide these lasting memories to our visitors. This sightseeing bus should not only offer a fantastic service for tourists coming to Mombasa but for people living or working in or around Mombasa who might have a couple of hours to spare, or friends and relatives visiting from out of town.
The open roof double decker bus will allow tourists to hop-on and hop-off as much as they like at any of the bus stops on the route and see all the best sights and attractions that Mombasa city has to offer.
---
Kenya Insights allows guest blogging, if you want to be published on Kenya's most authoritative and accurate blog, have an expose, news, story angles, human interest stories, drop us an email on tips.kenyainsights@gmail.com or via Telegram
---