Looming Crisis With Kenyan Doctors Contemplating Mass Resignation As Foreign Countries Come Knocking With Unbeatable Offers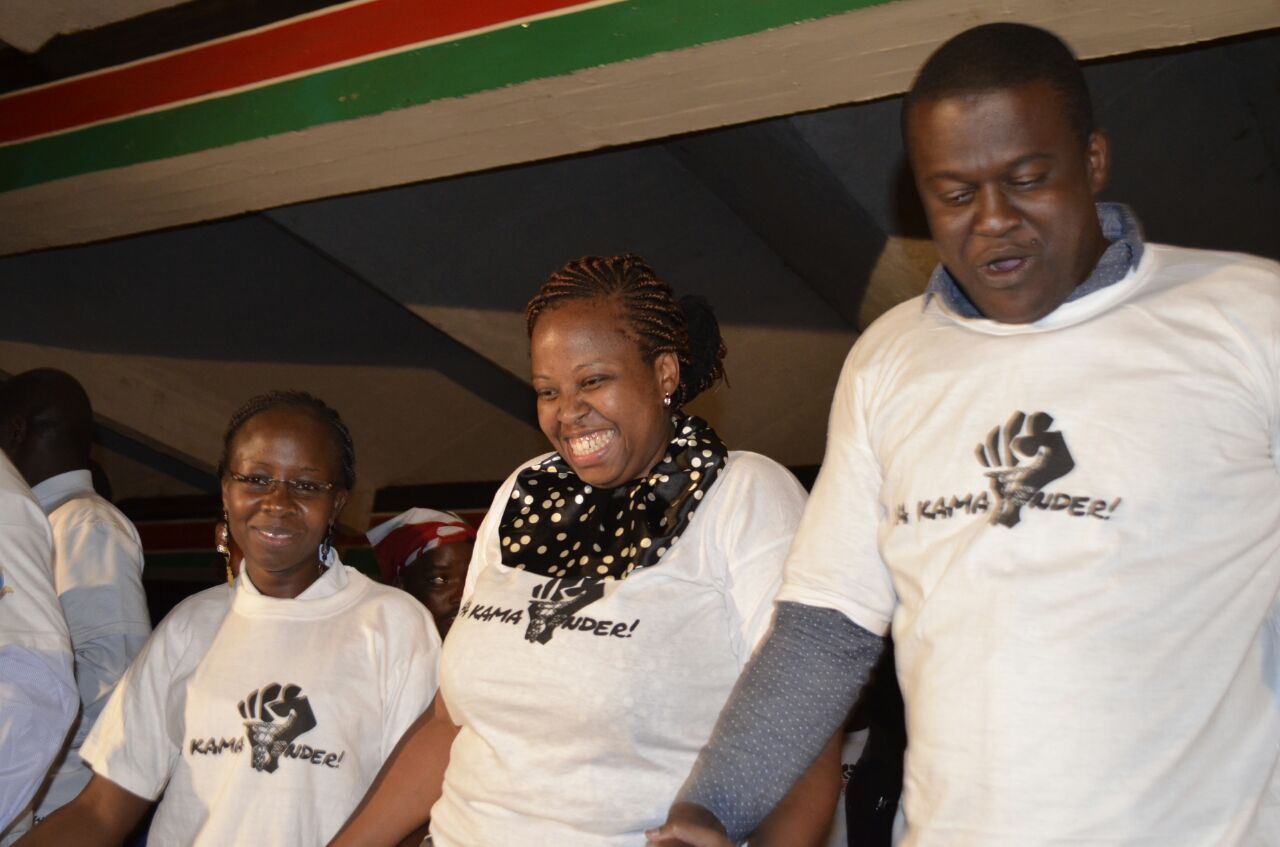 Kenya could be staring at an escalated health crisis following the doctors strike that is now clicking on to its 100th day. With negotiations seemingly hitting bedrock and the government calling off talks, things are slowly moving from bad to worse. An evidently outraged President told off doctors demands as unrealistic canceling the offers made to them. It goes without mentioning that the office of the President despite Kenya's economy state, uses billions in travels and hospitality, recently Kenya spent hundreds of millions in the shuttle diplomacy tour to lobby for Ambassador Amina's AU candidacy.
The government at the same time is allocating 1B to renovate the Statehouse. At the same time salaries of senior public servants from the President to his Cabinet Secretaries expected to be increased from June. So if we're talking about unreality, We have a reference point.
The standoff between doctors and government as the employer has a lot to do with self-interests and bloated egos especially amongst state officials who've not shied away from stating the obvious that the backdrop of hard stand against CBA implementation is to protect the interests of the private healthcare. Treasury CS Rotich is on record saying the government will not allow proposed salary increase as that would injure the stability of private hospitals.
With the state of uncertainty now surrounding the future of healthcare in Kenya, many are clueless as to what happened in the last minutes when a deal had supposedly been reached only for the President to cancel everything. Highly placed sources intimate to Kenya Insights the intrigues behind the scenes that led to the presidential meltdown at the devolution conference.
Apparently, The night before the court of appeal, the President had summoned KMPDU to Statehouse, full with media and Governors with a return to work formula. The President has planned to force KMPDU into sign under duress.
Cars were sent to pick the officials, but they refused to go. This caused the outrage, he was furious.
The President and his deputy categorically said the doctors would NEVER get any CBA and that the government has the money to pay even the 2013 CBA rates, but they will not sign. They vowed to crush KMPDU at all cost- as echoed in his fumed speech; the officials would be sorted. This clearly a black and white intimidation tacts.
The governors went ahead to unveil a plan of importing doctors from Tanzania and Cuba. At the same time gave an offer to willing doctors who would agree to go against Union's will to go back to work. The package included a 40% increase. It's funny for governors to give such an offer yet they're on record to have had fired all striking doctors. The mind games boggling. Tanzania is ranked amongst countries with the low doctor to the patient ratio by WHO standing at 1:10,000.
The country has a shortage of doctors and sourcing from outside. In a blow to the governor's prospect, Tanzania doctors union has come out and ruled out possibilities of coming to Kenya in governor's demand saying they're in solidarity with the Kenyan counterparts encouraging the state to instead solve the affairs internally before reaching out to them.
Hiring Cuban doctors is an expensive option that has been tried in similar situations in different African countries and failed miserably. Kenya has 5000 doctors which is way below recommended international standards given the high population. Kenyan doctors are overworked given the extraordinary doctor to patient ratio. The most of the Cuban medics government can hire 200, and that's a drop in the ocean. They can't handle the workload. The amount of hiring and sustaining foreign doctors is higher than the amount needed to pay the doctors.
As a country of knee-jerk decisions, the policy makers can't see beyond the nose. The country can't sustain the idea, and all we're witnessing is nothing but penis measuring, the fact is it's cheaper and sustainable paying our doctors and implementing CBA which is a long-term relief in streamlining the ailing public healthcare. The fear of applying this agreement made in 2013 is not that the government can't find it, but it's deliberately being swept under to protect the interest of the private sector majority of which is owned by same policy makers.
With government maintaining hard positions, the doctors who've maneuvered through three months without pay and constant blackmailing and intimidation from the employer are making considerations that would move things from bad to worse. A unanimous decision seems to have been made amongst the medics considering a massive brain drain. We're staring at an inevitable mass resignation and transfer of doctors to foreign countries.
According to multiple sources talking to Kenya Insights, countries as Namibia, Tanzania, Rwanda, Australia have their agents in Kenya having advanced discussions with the doctors who're now feeling unappreciated by the State. "We're ready to move to countries that can appreciate us if our own won't," says one of the doctors speaking to us.
Countries like Namibia is offering double the salary of what is demanded in the CBA, an intern in Namibia confirms to Kenya Insights they're earning a 3000USD monthly allowance. Kenya medics are highly considered and ranked amongst the best in the market making them a hot commodity in the shelves. If the government is not going to play magic and make the environment conducive, Kenya is yet to see the worst in the healthcare sphere. In 1994, after failed talks, doctors moved away in masses, and this could be again the case this year. As it stands, Kenya is in dare need of more doctors and a scenario of the few going away is enough crisis signal.
Charlatans as Health PS Muraguri are escalating the doctor's standoff. The hardliner has resorted to using cartel media houses like Capital News owned by Chris Kirubi who's amongst investors in the protected private health-care to churn false and blackmailing news on doctors. A lasting solution is needed to end the health freeze as big men fight for their survival; the poor are dying and spending to their last coin to stay alive. The government has the sole obligation of ensuring a healthy nation, the legitimacy of a government comes under scrutiny when a country remains on a three-month death bed without grave concern from the authorities.
---
Kenya Insights allows guest blogging, if you want to be published on Kenya's most authoritative and accurate blog, have an expose, news, story angles, human interest stories, drop us an email on

[email protected]

or via Telegram
---
Henley Index: The Kenyan Passport Is Now The Strongest In The Region With 71 Countries You Can Visit Without A Visa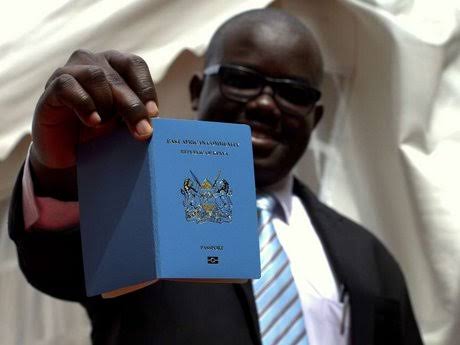 For some people, a passport is a portal to the world. For others, it is a barrier to the travel freedom they seek.
According to the Henley Passport Index, which is the most rigorous and sophisticated measure of global access, Kenyan passport has been ranked the 73rd most powerful powerful in the world with 71 destinations listed that you can visit without a visa or issued with a visa on arrival.
The Henley Passport Index is the only passport index that is based on IATA data, enhanced by extensive in-house research, supported by expert commentary, and updated regularly throughout the year, making it the most robust, credible, and reliable index of its kind.
Kenya which is still the strongest passport in the East African region, has however dropped in rankings compared to 2017 where it was at 68th now down by 4 points to 73 a significant drop.
South Africa holds the 3rd strongest passport in Africa at position 52 globally with 102 visa free destinations. Nigeria is at 94th with only 47 destinations.
Kenya has the 6th most powerful passport in Africa after Seychelles which is 25th with 152 destinations, Mauritius, 31st with 146 destinations, South Africa and Namibia which is at 69 with 79 visa free destinations.
Regionally, Kenya is the strongest with Tanzania coming right after at position 74 with 68 visa free destinations. Uganda, 77th with 64 destinations. Rwanda at 87th with 54 destinations.
Japan has overtaken Singapore to claim the top spot on the 2018 Henley Passport Index, having gained visa-free access to Myanmar earlier this month. Japan now enjoys visa-free/visa-on-arrival access to 190 destinations, compared to Singapore's total of 189. Japan and Singapore have been neck and neck on the index since they both climbed to 1st place in February — following a visa-exemption from Uzbekistan — and pushed Germany down to 2nd place for the first time since 2014.
This quarter, Germany has fallen further to 3rdplace, which it now shares with South Korea and France. France moved up from 4th to 3rdplace last Friday when it gained visa-free access to Uzbekistan, while South Korea moved from 4th to 3rd place on 1 October when it gained visa-free access to Myanmar. Germany, France, and South Korea all have a visa-free/visa-on-arrival score of 188. Iraq and Afghanistan continue to hold the bottom (106th) spot of the Henley Passport Index, with only 30 destinations accessible to their citizens.
The US and the UK, both with 186 destinations, have also slid down one spot — from 4th to 5th place — with neither having gained access to any new jurisdictions since the start of 2018. With stagnant outbound visa activity compared to Asian high-performers such as Japan, Singapore, and South Korea, it seems increasingly unlikely that the US and the UK will regain the number 1 spot they jointly held in 2015.
Countries that you can visit with a Kenyan passport without a visa or be issued with one on arrival can be accessed here:
Asia: Cambodia, Laos, Macao(SAR China), Maldives, Nepal, Timor-Leste.
Africa: Benin, Burkina Faso, Cape Verde Islands, Comores Islands, Congo, Djibouti, Guinea-Bissau, Madagascar, Mauritania, Mozambique, Seychelles, Nigeria, Sierra Leone, Somalia, South Sudan, Sudan and Togo.
Oceania: Palau Islands, Samoa And Tuvalu.
St. Lucia
Americas: Bolivia
Middle-East: Iran and Jordan.
This list mutates so you have to check with your travel agent.
For several years, the South African passport has remained the third strongest on the continent in terms of its levels of access, with Lrst and second place held by the Seychelles and Mauritius, respectively.
Both islands continue to outperform their continental counterparts due to their maintenance of prized visa-waiver agreements with Schengen countries as well as their own relatively open visa policies, which have generally been reciprocated.
The Seychelles, which renders itself a completely visa-free destination, secured further deregulated visa access for its passport-holders through visa waivers from the governments of Thailand and Angola in the Lrst quarter of 2018. Similarly, Mauritius, which is visa-free for all but 16 countries, secured a visa-waiver agreement with New Zealand in April 2018.
Although the rest of Africa continues to lag behind in the accessibility of their passports, there is reason for optimism. While visa-free access outside of the continent is still limited, African states are increasingly deregulating visa regulations for their continental counterparts.
A case in point is Angola, which recently removed visa requirements for nine African countries: namely, Lesotho, Madagascar, Malawi, Cabo Verde, São Tomé and Príncipe, Morocco, Swaziland, Algeria, and Zambia. Similarly, the undertaking of the Central African Economic and Monetary Community to grant visa waivers to passport-holders of its member states (Cameroon, Equatorial Guinea, Central Africa Republic, Congo- Brazzaville, Gabon, and Chad) could also be replicated by other regional political blocs seeking to promote the African Union's vision of increasing inter-African trade and travel, as outlined in its Agenda 2063 mandate.
---
Kenya Insights allows guest blogging, if you want to be published on Kenya's most authoritative and accurate blog, have an expose, news, story angles, human interest stories, drop us an email on

[email protected]

or via Telegram
---
Mombasa County Launches Open Roof Double Decker Sightseeing Busses As Joho's Goverment Strives To Boost The Tourism Industry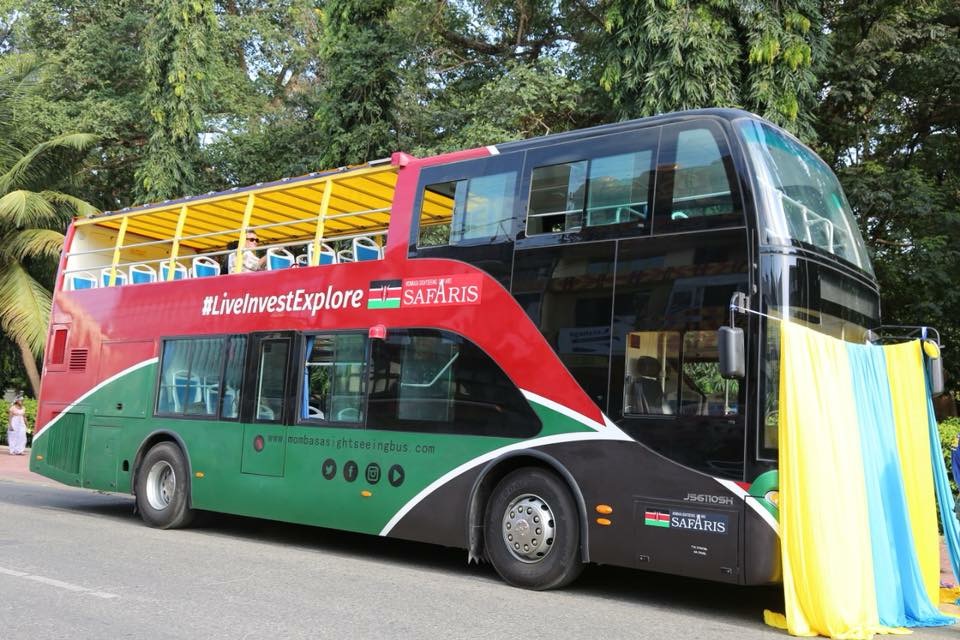 Trade, Tourism and Investment CECM Hon. Fawz Rashid officially launched the Mombasa Sightseeing Bus at the Tusks earlier today. Among those present during the launch were Archbishop Martin Kivuva, Mombasa County Chief Officer Mr. Innocent Mugabe, Tourism Finance Corporation MD Mr. Jonah Orumoi, Proul-Mombasa Sightseeing Bus Limited acting CEO Ms. Evelyn Lelle, Kenya Association for Hotel Keepers and Caterers CEO Mr. Sammy Ikwaye and Kenya Coast Tourist Association CEO Mr. Julius Owino.
The introduction of the double-decker sightseeing buses to Mombasa's tourism scene is a major milestone towards elevating our tourism industry and building the infrastructure for sustainable tourism success.
This service addresses a gap in the sector that exists today, whilst also making Mombasa more appealing as a leisure destination to tourists. These tours will be one of the best ways for visitors in Mombasa to get acquainted with all that this unique city has to offer.
The county government of Mombasa will work hand in hand with the management of the sightseeing buses to put a facelift at the various stopping points to give tourists the opportunity to have quality interactions with our rich history and culture through sampling of our local cuisines, shopping for our traditional souvenirs and taking part in our local dances and music.
This will also loop in our youth and women into the tourism value chain as they provide these lasting memories to our visitors. This sightseeing bus should not only offer a fantastic service for tourists coming to Mombasa but for people living or working in or around Mombasa who might have a couple of hours to spare, or friends and relatives visiting from out of town.
The open roof double decker bus will allow tourists to hop-on and hop-off as much as they like at any of the bus stops on the route and see all the best sights and attractions that Mombasa city has to offer.
---
Kenya Insights allows guest blogging, if you want to be published on Kenya's most authoritative and accurate blog, have an expose, news, story angles, human interest stories, drop us an email on

[email protected]

or via Telegram
---
Cytonn's Quarterly Company And Market Update Gives New Economy Outlook And Exciting Opportunity For Investors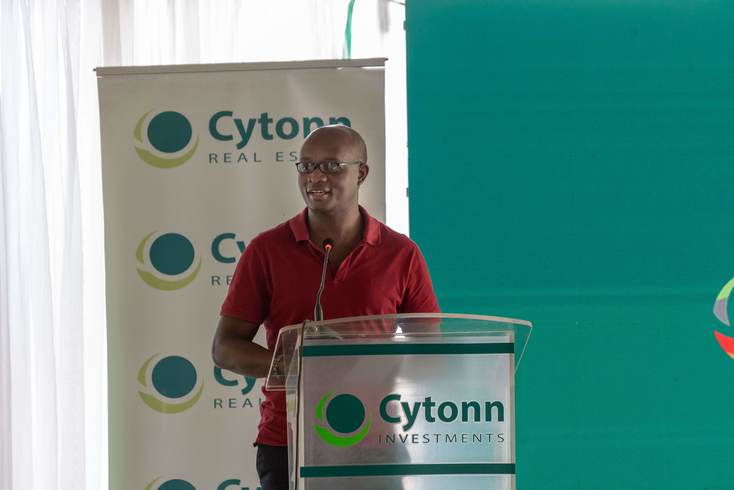 https://crm.cytonn.com/events/weekly_real_estate_site_visit
On 29th September 2018, Cytonn held its Company, Markets & Projects Updates Event for Quarter 3. The quarterly forums enable the company to provide updates to investors on our outlook of the economy and attractive investment opportunities, while also addressing any questions clients may have pertaining to their investment with Cytonn.
The event was held at The Alma, a comprehensive residential development in Ruaka by Cytonn Real Estate. Investors present also had the chance to inspect the progress of The Alma which is currently 67.0% complete, and visit the show houses for the 1, 2 & 3 bedroom units.
Speaking during the forum, John Ndua, Cytonn's Investment Associate presented Kenya's economic review, highlighting the various areas that will shape economic growth in 2018. "We maintain our positive outlook on the 2018 macroeconomic environment, supported by Agriculture, Real Estate, Construction, together with accommodation and food services", noted Ndua.
Victoria Wanyanga, Cytonn's Project Management Assistant updated on the progress of the various projects by Cytonn Real Estate. These projects include the Amara Ridge, which is 100% complete with all units sold, and The Alma which is 67.0% complete with hand-over of the 1st phase expected in Quarter 1, 2019, among others.
Grace Weru, Cytonn's Finance and Administration Manager, gave important updates regarding the Cytonn High Yield Solutions (CHYS), an investment product by Cytonn Investments. Grace highlighted the governance structure of CHYS, noting that assets under management had grown from Kshs. 7.6 billion in December 2017 to Kshs. 10.3 billion as at September 2018.
Faith Maina, Investment Analyst at Cytonn Investments, presented the actionable investment opportunities, noting that there are three broad ways through which one can invest in real estate. These are equities, mezzanines and project notes. "Project Notes are used to finance real estate developments, and allow all investors access to attractive real estate returns, that would not necessarily be available in the public domain'', said Faith.
Cytonn Investments, noted that the main reason the company holds such events at their real estate developments is to boost investor confidence and show them the progress of the projects. Edwin, also explained in detail the dispute that part of the Senior Management of Cytonn Investments are involved in with their former employer, Britam, assuring the investors that there was no foul play from their part, and urging them to maintain their confidence in the company.
He also led the Q & A session, where client questions were addressed by Senior Management.
---
Kenya Insights allows guest blogging, if you want to be published on Kenya's most authoritative and accurate blog, have an expose, news, story angles, human interest stories, drop us an email on

[email protected]

or via Telegram
---