Sophia Lepuchelit the EACC Commissioner Who Sent Lydiah Achieng To Jail Accused Her Of Sleeping With Her Husband And Vowed To Teach Her A Lesson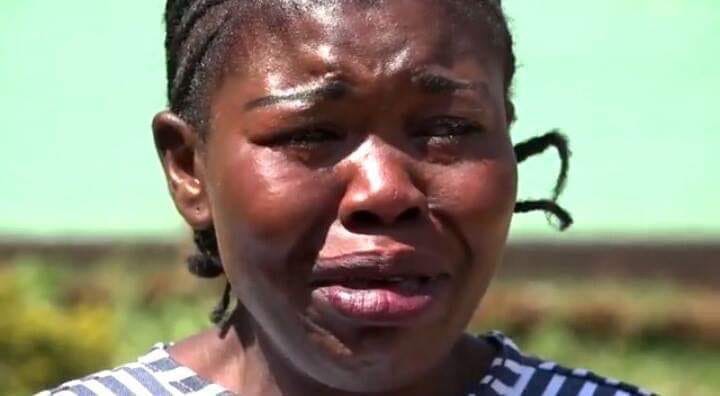 For ten years, Lydiah Achieng has been serving her jail term without much public knowledge until a recent TV interview when she opened up to her world. In her defense, Achieng believes she's innocent and was jailed over a matter she had no idea about.
According to court papers, Achieng was having an affair with Sophia's 13-year old son. The State called four witnesses the 13-year-old minor, Lepuchelit, a guest house manager named Silvester Tanui and the investigator of the case, Police Constable William Kamau.
The boy named as R.L testified to the court that Achieng lured him to have sex three times.  According to the boy, he knew Achieng out of selling clothes in the same building where his mother Lepuchelit had her business.
He claimed that she lured him to have sex three times and that he stole his mother's money to go spend with her.Lepuchelit was the second prosecution witness. She told the court that on November 7, she was out of the house.
Her house help, whom she did not name, called her at around 8pm claiming that she had seen Achieng with her son in her house, adding that she had come to defile him. The woman narrated that she sought Tanui's help and confronted Achieng, then reported the incident to the police.
Tanui corroborated what Lepuchelit had told the court.Although the house help would have been the key witness to determine whether Achieng was guilty as charged, she was not called to testify.
This sharply clashes with the narrative that Achieng gave to the media indicating that the said boy was supposedly having an intimate relationship with her kid of which Lepuchelit has given her a warning to our an halt into it.
Its now emerging that these two women had more beef than meets the eye. On November 7,2010, the fateful day, it was hot in Kiserian, Kaijado County, Achieng who was. Mitumba trader in Kiserian, walked into Legaro Bar to quench her thirst, according to court papers.
Apparently, Achieng had been offered drinks by another man. As the two were enjoying themselves, Lepuchelit in the company of a young boy, stormed the bar and a fight ensued between the two ladies.
According to court records, Lepuchelit asked Achieng who she was and whether she knew the man who had bought her alcohol and how they related. A heated exchange ensued during which Achieng's accuser allegedly insulted her, claiming that she had stolen her husband.
Sophia gave Achieng a stern warning that she'd deal with her before leaving. It's from here that Lepuchelit reported her to the Kiserian Police where it's said from her business and connections, she had strong contacts with the police. As she'd later come to learn, Achieng was arrested and charged with defilement of a minor.
"The lady threatened to frame me with serious charges. I learnt about the case and I was shocked. The complainant wanted to forgive me," Achieng testified in her defence. Achieng also said in her interview that Sophia had agreed to withdraw the case on guilt of framing but the court couldn't hear non of it given the nature of offense.
ODPP has come out in defense of the ruling that sent Achieng to prison saying there was enough proof of defilement an argument that lawyers led by Nelson Havi have trashed, vowing to review the case and determine the facts.
Achieng had pointed an accusing finger at the ODPP and the magistrates for mishandling her case and not given a fair hearing. Achieng will be finishing her jail term in February and plans to go back to her rural home to refresh her life that has been disrupted by ten years spent in jail.
---
Kenya Insights allows guest blogging, if you want to be published on Kenya's most authoritative and accurate blog, have an expose, news, story angles, human interest stories, drop us an email on

[email protected]

or via Telegram
---
Joash Ombati The Brave Police Officer Who Took On Two Thugs And Recovered Sh400,000 Feted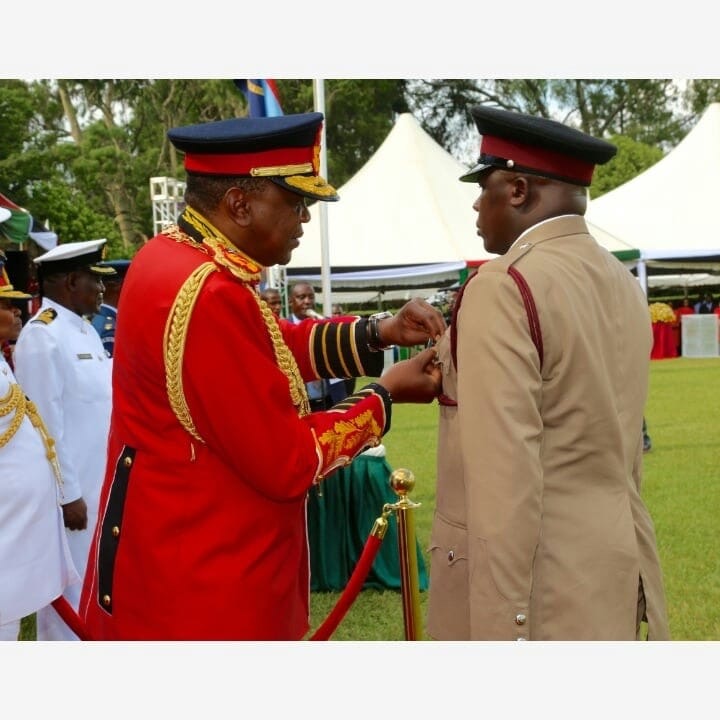 Two suspects, Sameer Abdulaziz Kassim and Peter Kavoli Musili had posed as traders of construction materials on OLX.
They reportedly duped Amos Charo Saroan, an unsuspecting customer from Voi then robbed him.
Amos Charo traveled from Voi and met the duo in Nairobi CBD, then drove towards Westlands but he was pushed out of the speeding car after giving them KSh 732,000, an incident witnessed by Ombati.
Administration Police Constable Joash Ombati who was guarding a bank nearby, boarded a taxi to chase after the suspects.
The Police officer shot in the air forcing the thieves to surrender before he handcuffed them as members of the public watched with many urging him to shoot dead the suspects.
Mr. Ombati remained calm even as a furious mob urged him to shoot and kill.
He managed to recover Sh400,000 which was part of the Sh732,000 that the suspects had stolen from the complainant Mr Amos Charo.
Ombati would then be awarded by Interior CS Matiang'i for his bravery the government was given the heroic AP a Distinguished Service Award in November 2018 barely a month after his commendable work.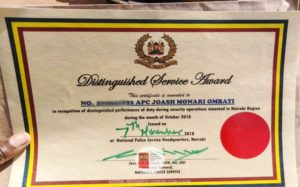 That wasn't the end, Joash Ombati who single-handedly pursued two thugs in Nairobi and recovered KSh 400,000 has just been promoted to the rank of Corporal from being a AP Constable.
Friends help me Congratulate my brother.
---
Kenya Insights allows guest blogging, if you want to be published on Kenya's most authoritative and accurate blog, have an expose, news, story angles, human interest stories, drop us an email on

[email protected]

or via Telegram
---
Grace Msalame Sues Uganda's Tourism Board For Illegaly Using Her Curvy Photos To Promote Sex Tourism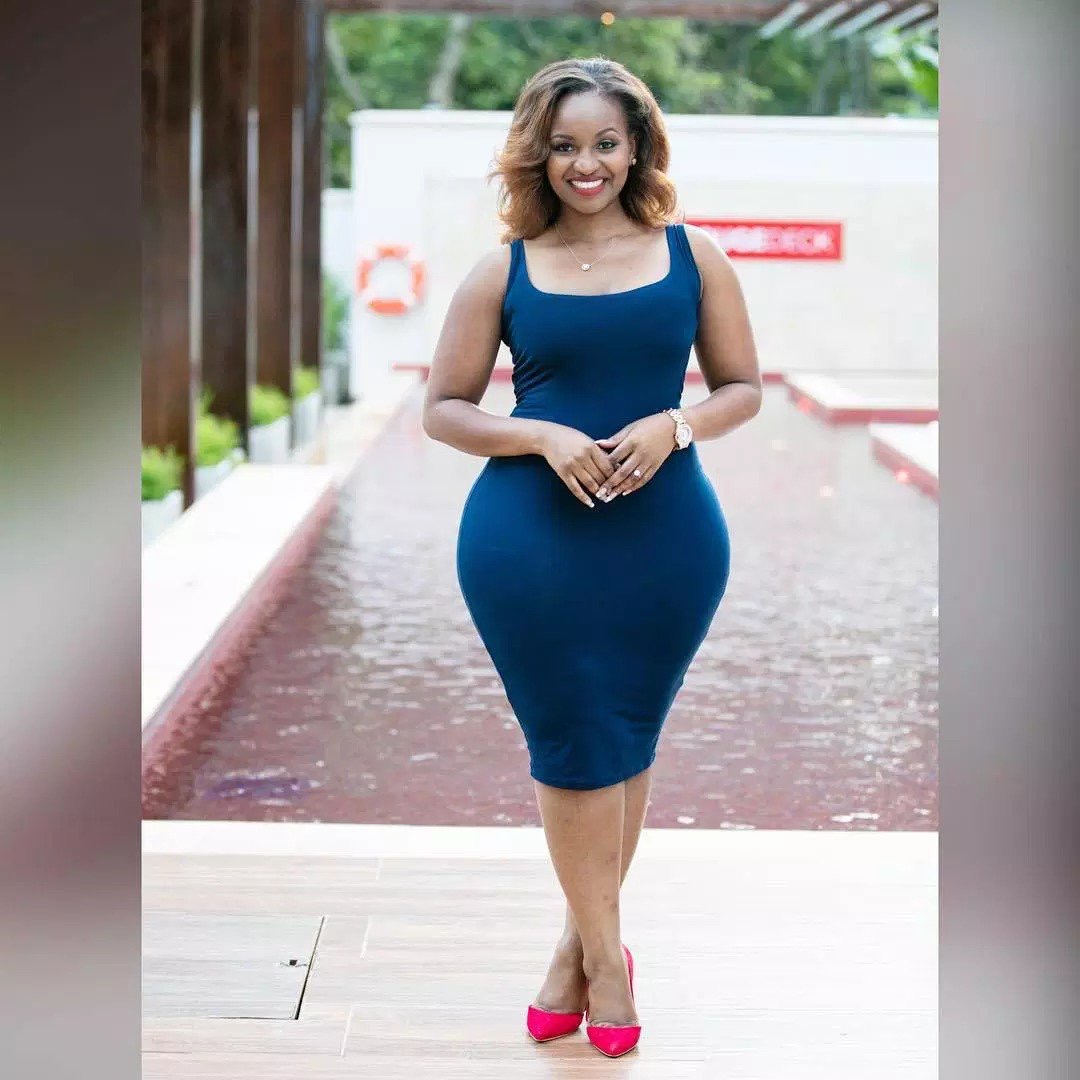 Uganda's Ministry of Tourism unveiled a beauty pageant dubbed 'Miss Curvy Uganda' in a bid to promote tourism in the country, the ministry decided to use Kenya's media personality Grace Msalame as the official face of their Miss Curvy Uganda contest without her knowledge. Whether it was a mistake or deliberate is unknown but now they'll have to prove it in court.
Grace a media personality in Kenya has distanced herself from the beauty pageant saying she was never part of the program neither did she give consent for her photo to be used in the promotion.
In a statement, Msalame says, "I take great exception for the fact that my image and likeliness are being used to propagate, disseminate and encourage objectification of women. I don't agree nor endorse such a message or anyone who's a creator of the idea that women's body are tourist attraction sites."
While announcing that her lawyers are already on legal course for redress, Msalame says, "I reject any association to me that has been unlawfully created by Miss Curvy Uganda 2019 and its agents."
The media personality claims that her brand has been immensely hit following the publications of her images. "Miss Curvy Uganda's deliberate and calculated use of my image and likeliness to promote violation of women's bodies had defamed my character and reputation damaged a brand that I've worked for so many years to establish, and subjected me to unwarranted and undeserved cyber bullying." She says in her statement.
---
Kenya Insights allows guest blogging, if you want to be published on Kenya's most authoritative and accurate blog, have an expose, news, story angles, human interest stories, drop us an email on

[email protected]

or via Telegram
---
Club Associated With CS Echesa's Deported Exotic Dancers Now Wants State To Pay Them Sh48M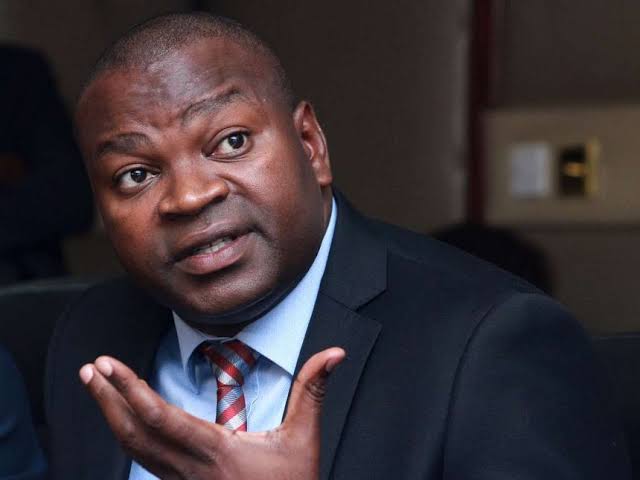 Balle Balle Club In Parklands that flew in the eight deported Pakistani women is now suing the state over the deportation of the dancers by police infringed on its rights and business. The club is seeking to be compensated with Sh48M which they claim was lost as a result of the deportation.
Arguing their case before Justice Luka Kimaru, the club represented by lawyer Evans Ondieki told the court that the dancers had been issued with special permits by the Sports CS Rashid Echesa to perform at the Balle Balle Club during the festive season but were arrested and detained illegally by police.
The court also heard, the girls were bundled out of the club and detained for 36 hours without bathing, which was a violation of their basic rights. They were held as investigations looked into the circumstances and validity of the permits issued by the CS who was alleged to have been involved in the human trafficking racket.
Earlier, the lawyers had sought for the court to compel CS Echesa and Matiang'i to personally compensate the deported girls despite having a standing order to produce them in court. The courts excused the CSs from the Sh9.1M fine and instead summoned detectives who gave out the girls to different state despite the case having been lodged in.
The club is now seeking orders restraining the DCI, DPP and Transnational Organised Crime Unit from entering, harassing, intimidating, arresting or doing anything prejudicial to its directors.
---
Kenya Insights allows guest blogging, if you want to be published on Kenya's most authoritative and accurate blog, have an expose, news, story angles, human interest stories, drop us an email on

[email protected]

or via Telegram
---