Revealed: How NTSA Officials Collude Wirh Criminals To Clone Car Number Plates At It Happened In Dusit Attack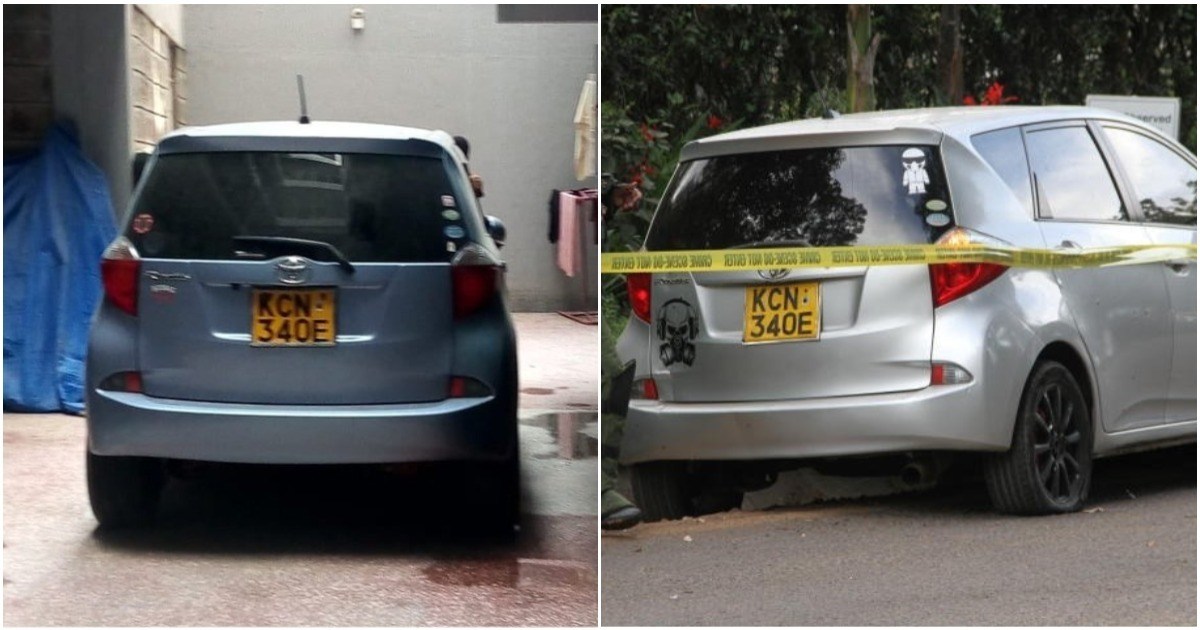 Officers from the Flying Squad, the Anti-Terrorism Police Unit (ATPU) and the Directorate of Criminal Investigations (DCI), raided the NTSA offices in Upper Hill, Nairobi, to find out how the ring operates and eventually prosecute those involved in a crime that helped terrorists to stage the 14 Riverside Drive attack that led to the loss of 21 lives.
When the agencies raided, employees were caught unawares and ordered to vacate offices as the detectives combed the premise to piece up the links. At the end, 19 employees of the authority were taken away by police for questioning.
Dusit attackers had used Toyota Ractis (KCN 340E) to launch their attack in what detectives say was a duplicate of another car of the same make and similar description though different color that was impounded on January 16 in Kitengela, Kajiado County. It had the original number plate.
It has since been established that there's an existing cartel that links officials at NTSA and criminals to clone car number plates and that's how the Dusit attackers made it through.
The whole thing plays out like a movie, once the cartels are contacted by the criminals, crook NTSA officials in the racket that do a quick search of cars baring same descriptions but in different towns and clone the plates.
For instance, if one is in Nakuru and wants a cloned number plate, the registrar simply finds a match of a car in a different town say Garissa or even Busia. They also verify that the plate doesn't have to be on police radar to avoid getting intercepted.
The vehicle specifications are then extracted from the owner's logbook on the NTSA website, including colour, chassis/frame number, year of manufacture, transfer number, owner's name, make, body type and other details.
A copy of the owner's ID is also downloaded from the website by the insider. These details extracted illegally are then used to create a fake logbook elsewhere. With a fake logbook, they'll report a lost or damaged number plate at a police station then use the abstract to apply for a new number plate at NTSA and that's how the same vehicle ends up with similar number but different owners as it happened in the DusitD2 case.
Once back at the NTSA for a new plate application, the applicant is charged a fee which is determined by how many people in the web were involved.
KRA then gives details of the previous owner which is then used to get certificate without inspection as insiders innthe inspectorate department lias to evade this scrutiny net. This is because electronic inspection always detects when the vehicle's chassis number is different from the one in the logbook
Ring also ropes in insurance brokers who play their part by giving the cloned plate car owner with insurance sticker. In January alone, Flying Squad has impounded 26 cars with duplicate number plates which is disturbing because your car could possibly be cloned without your knowledge and you could easily get in trouble with the state over a crime you weren't part of.
---
Kenya Insights allows guest blogging, if you want to be published on Kenya's most authoritative and accurate blog, have an expose, news, story angles, human interest stories, drop us an email on

[email protected]

or via Telegram
---
Britam Risks Losing Billions As Court Rules In Favor Of Cytonn Over Unsubstantiated Fraud Claims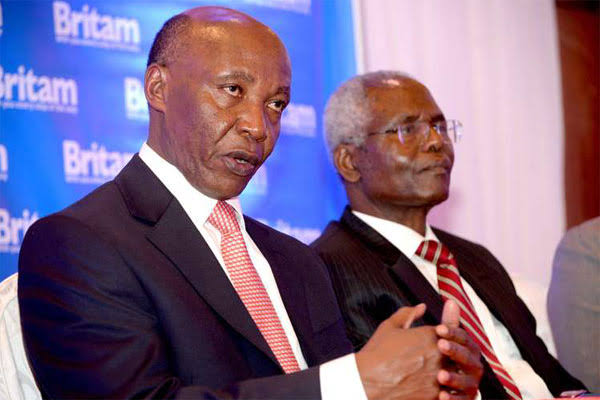 Back in 2014 Britam accused four of its former employees of theft of billions of shillings, to the tune of kes. 8 billion, and sought to file criminal complaints about them. Britam said that the theft was discovered after audits done by accounting firm KPMG and law firm Coulson Harney.
The four former employees refuted this claiming that no such theft had happened and wrote to Britam asking them to disclose the said reports to prove their innocence. Britam, however, refused to disclose the audit reports and the four former employees then filed a lawsuit in the high court in 2016 seeking to compel Britam to disclose the audits.
After three years of litigation, the judge ruled and ordered that indeed Britam must disclose the said audit reports if they are relying on them to allege theft by its former employees. Additionally, the judge found Britam's conduct so unbecoming that it also slapped Britam with the penalty of refunding the accused former staff with the cost of the lawsuit.
Contacted for comment, our source at Britam says that the board is furious with the CEO, Benson Wairegi, why he filed frivolous lawsuits just for the sake of trying to kill competition from former staff. The new investors IFC and Swiss RE are apparently unhappy with Mr. Wairegi and want to see him fired by the end of the year.
The stock has tanked by over 75% since he lost his team to Cytonn and is now trading at below IPO price. Our sources tell us that the new investors, IFC, Swiss Re, and AfricInvest are frustrated because they're sitting on paper losses, having bought the share price at kshs. 15 and now it is trading at below 9 bob.
When we contacted a source at Cytonn, she said that "all their games shall come to a sudden and painful end. We are going to go after them for billions of shillings for damages. They are the ones with really big legal issues. The judge was very clear in his ruling. And we can assure you, the so-called forensic audits don't exist, they have just fixed themselves with their lies"
Sooner or later the market will realize that this is the biggest corporate lie ever perpetrated by a listed company to investors and in plain sight of regulators and international shareholders like IFC and Swiss Re.
Our investigative desk obtains the ruling below.
SKMBT_C364e19032114190

---
Kenya Insights allows guest blogging, if you want to be published on Kenya's most authoritative and accurate blog, have an expose, news, story angles, human interest stories, drop us an email on

[email protected]

or via Telegram
---
Shadowy Billionaire Humphrey Kariuki Is On The Run Over Sh3Billion Monthly Tax Evasion And Massive Fraud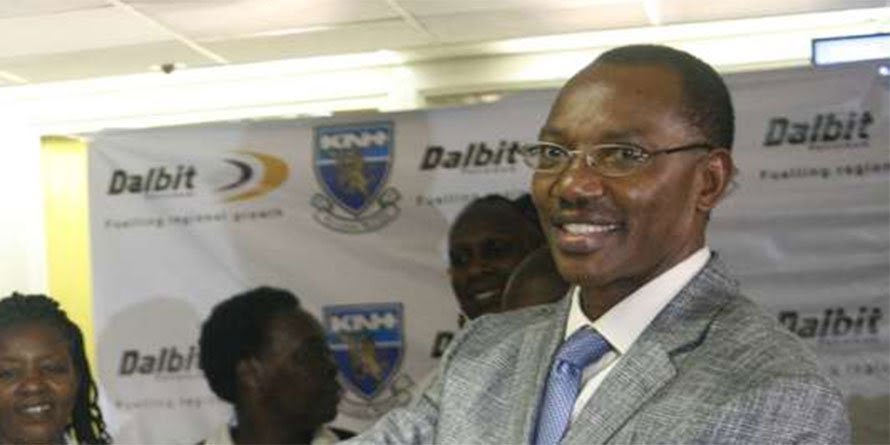 Kenya's leading alcoholic spirits manufacturer Africa Spirits Limited (ASL) is on the spot following a raid conducted by DCI and Kenya Revenue Authority officers. The joint raid that was conducted at the company's factory in Thika was headed by the head of Flying Squad Musa Yego in conjunction with senior officials from KRA.
Investigators from KRA and DCI during the raid seized around 21 million counterfeit excise stamps and 312,000 litres of suspected illicit ethanol with an estimated tax potential of Sh. 3billion monthly at Africa Spirits factory in Thika, in an operation that commenced on 31st January 2019.
Yego said they conducted the raid following a tip-off. He added they were also investigating possibility of production of sub-standard alcohol in the factory. "We have arrested three employees who would be arraigned in court. We are also looking for the owner of the company," said Yego. Ann Iringu a deputy commissioner at KRA said the raid was geared towards fighting illicit trade. Iringu said they were also investigating to see if the company conforms to taxation laws.
She added they had also confiscated some of KRA stamps."We will also carry out investigations to ascertain if ethanol that has been confiscated here is illicit and if alcohol production going on in the factory is illegal," said Ms Ngugi. The KRA official said ongoing investigations which will take about a week will reveal if the company has been evading tax and to what extent. She appealed to KRA officials at the country's border points to be vigilant in order to ensure no illegal goods get access to the Kenyan market.
Established in 2004, African Sprit Limited has been instrumental in shaping the local alcohol beverage market, with its brands leading various segments of Brandy, Gin and Vodka.
Some of it products include Legend Gold Brandy, Blue moon Vodka, Blue Moon Vodka flavors (Apple, Mango & Ginger), Gypsy King Gin and The Furaha Range among others.
African Spirit Limited is owned by shadowy Billionaire Humphrey Kariuki who has been implicated in other scandals including drug trafficking even though the courts recently cleared his name of the accusations. Kariuki who co owns empire with Harun Mwau are said to be falling apart after a 40 year partnership.
The two were named in the drug cartel. Amongst their known businesses includes The Hub an upmarket mall in Karen, Mount Kenya Safari Club In Nanyuki, Wines of the world amongst many others that we shall mention in our subsequent series in exposing a long history of fraud including Kariuki's Involvement in South Sudan war where his oil company was involved in looting the funds and fueling the escalating war.
Last year, the government scuttled Wine of the World Beverages bid to exclusively import and distribute exotic wine and spirit brands from seven international suppliers to avert a monopoly.
In a statement, the Competition Authority of Kenya said the company's exclusive distributorship agreements with the distributors would have seen it dominate the market and lock out rivals at the expense of consumers.
His roots in South Sudan is so deep that Salva Kirr spends at his opulent Dik Dik Gardens, Kileleshwa home. Kiir In a report by Sentry was named amongst South Sudan's leaders use the country's oil wealth to get rich and terrorize civilians.
---
Kenya Insights allows guest blogging, if you want to be published on Kenya's most authoritative and accurate blog, have an expose, news, story angles, human interest stories, drop us an email on

[email protected]

or via Telegram
---
‪DCI Recommends Charges Against Five Local Banks Over Involvement In The NYS II Heist As DPP Haji Forms Team To Review Files‬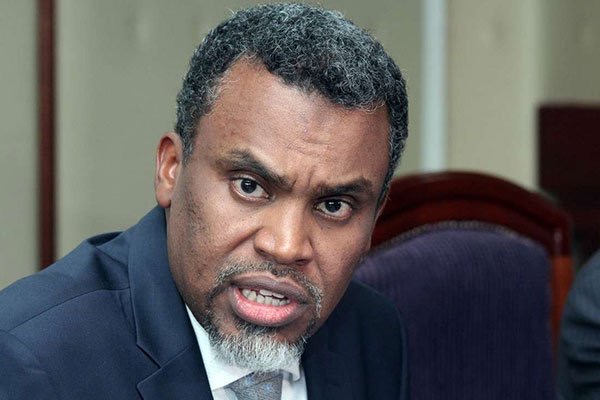 Trouble looms for banks and officials who were involved in the illegal NYS II transactions a scandal that saw Sh8B embezzled. DPP Noordin has issued a statement on the progress following investigations on the marked banks by the DCI.
DCI investigations as directed by the DPP on the criminal culpability has found five banks liable; Standard Chartered, KCB, Equity,Co-Op bank and DTB all have a case to answer. The banks violated restrictions that govern banks in Kenya by facilitating flow of proceeds from crime and money laundering.
Investigations established that the Standard Chartered Bank received a total of Sh.1,628,902,000 between January 2016 and April 2018 out of which Sh.588,558,000 was suspiciously transacted by bank' Officials without reporting to the Financial Reporting Center as opposed to the POCAMLA regulations.
KCB according to the investigations had received Sh800M of which Sh148,397,000 was suspiciously transacted by bank officials without sticking to the POCAMLA regulations.
Equity Bank received Sh.886,426,904 and that Sh264,200,000 and USD58,000 was transacted without adherence to the regulations.
Diamond Trust Bank which is currently under prove over involvement in helping Dusit terrorists launder their money for the attack, is in the frying pan as well. Investigations reveal that, the bank had received Sh.164M out of which Sh27,946,298 went without being captured by the regulatory board.
Co-Op Bank received Sh.250M and suspiciously transacted Sh.25M without reporting. DPP has since constituted a team of senior prosecutors who'll review the files and give recommendations in the next two weeks.
DTB had been fined Sh56 million by CBK while Co-operative Bank will pay Sh20 million. The five banks handled a total of Sh3.5 billion from NYS with StanChart handling the largest transaction worth Sh1.6 billion followed by Equity Bank at Sh886 million, while KCBprocesses Sh639 million. The same banks involved in the NYS I are also the ones being chopped over NYS II. It seems the fines never worked so the punishment this time should even be heavier.
---
Kenya Insights allows guest blogging, if you want to be published on Kenya's most authoritative and accurate blog, have an expose, news, story angles, human interest stories, drop us an email on

[email protected]

or via Telegram
---