PS In The Center Of TARDA Acting CEO Confusion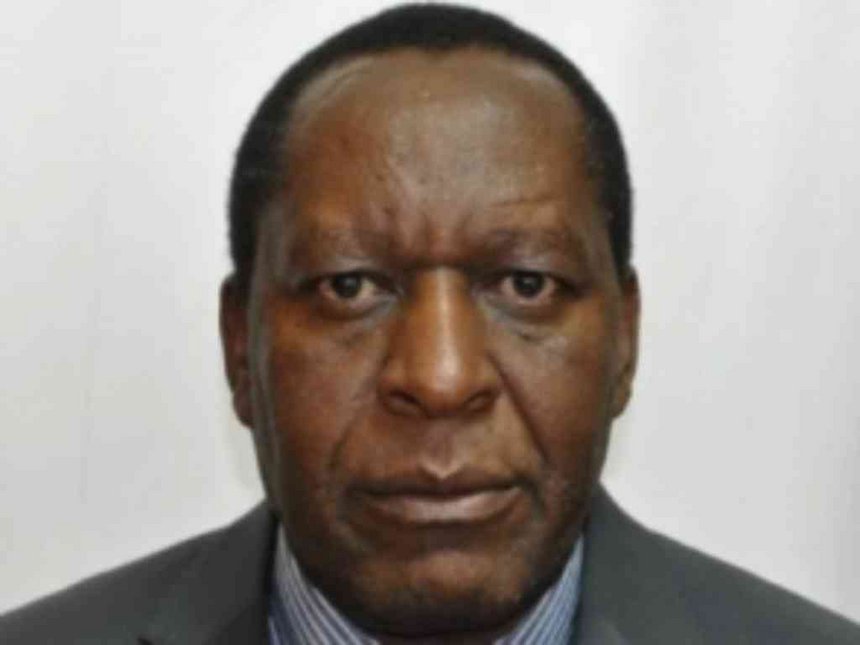 Confusion has rocked the Ministry of the East African Community and Regional Government over who takes over the mantle as acting CEO forTana River Development Authority to replace Steven Githaiga who was suspended for being in the office illegally.
After getting the recommendation letter from EACC CEO, TARDA chairman Jamleck Kamau sent Githaiga on a compulsory leave pending completion of investigations. Githaiga is accused of altering his documents to reduce age for a longer stay in office. He changed his ID from 1953 to 1958.
Kenya Insights, has for the last years been following and updating on Githaiga's scandals which extends to accusations of nepotism, corruption and abuse of office. You can revisit our past stories and detailed expose here.
After his suspension, the decided to nominate Gitonga Mbui a manager at the parastatal to replace Githaiga. This was in compliance with Head of Public Service Joseph Kinyua's directive of appointing acting CEOs; the board and the parent ministry of the parastatal are to agree.
Things however took a drastic turn with Cabinet Secretary Adan Mohammed appointing Emilio Mugo as the acting CEO contrary to the board's decision.
Sources at TARDA talking to Kenya Insights, suspect that the PS advised the CS to make the decision to appoint Mugo. Our sources are also raising questions over the details of an alleged meeting that the ousted MD held with the PS on Monday where Githaiga spent a good part of his day.
The letter to the appointment of Mugo was written from the office. Other media sources that reached out to Adan for comment didn't bare fruits.
Some of the TARDA staff talking to Kenya Insights, are now asking for thorough investigations to determine the relationship between the ousted MD, the PS and the proposed CEO, the whole setup doesn't sit well with them. "We're reading a lot into this and ask for thorough investigations."
Emilio was in March 2018 sacked by Environment CS Keriako Tobiko, over destruction of forests.
Some of the staffers fear that Githaiga could be planning to plant his people in the management and slide back in when the fire is down. EACC should use the time he's out of office to fully investigate the past deals that he's alleged to have been involved in misappropriation.
Githaiga was one of the beneficiaries of a failed, compromised judicial system and his close contacts to the owners of power made him get away with a criminal act, that of falsifying his identification data. Stephen Maina Githaiga, which is his name captured on his national ID card he changed to Stephen Ruimuku Githaiga on his passport.
He altered his birth year from 1953 to 1958 to illegally extend his tenure. In this period, Githaiga earned Sh10 million illegally as salary which is outright criminal that he must be held into account for.
Githaiga also faced accusations of hiring 37 employees without the board's approval. In a court petition filed earlier this year in March, they want him to pay Sh13.7 million, the total basic pay earned by the 37 he allegedly hired. Here's a man who practiced nepotism at the highest grade and employed only his family members and close friends.
For long, Githaiga ran Tana & Athi River Development Authority(TARDA) as his own household. Stephen Githaiga First off, his initial and actual name on the ID card number 1901968 is Steven Maina Githaiga date of birth 1953, and he fraudulently changed to Steven Githaiga Ruimuku birth date 1958 in his passport no A1593455 acquired on 02/02/2011. By this, he reduced his age by five years as a scheme to allow him to serve more years in the industry.
The open irregularity was spotted by the Auditor General Ouko in the accounts of financial year 2013/14, and the matter was taken to EACC for investigations but knowing the nature of things in Kenya, the embattled MD compromised the commissioners. Intel reached Kenya Insights then indicating that the parastatal was set to receive about Sh.6B for Athi River conservation and upgrade projects, and it was for that purpose that Githaiga structured ways to buy time and tap into this cash. He used that allocation as the bargaining point with the EACC and anyone who dared raise a voice on his irregularities.
In his 2013/14 report, the Auditor General noted that TARDA had lost Sh717,088,891. In his 2017 report, the AG said that the authority had received Sh.247,572,911 but couldn't account for Sh.32.637,973 which in Kenyan terms is looted money. We've not even gotten into 2016/17 when the authority had multi billion projects but we will break it down in our subsequent series. Irregularities in tender awards which was also put on Githaiga cost the company huge loses.
Githaiga was interdicted for misappropriation of Ksh.190M for ESP programme in TANA DELTA which he has never accounted for to date. EACC detectives Eunice Hinga and Ibrahim Lorot who were handling his cases were accused by staff members in their report to the US of having been heavily compromised such that his disobedience to EACC summons went unpunished and his fines left to catch dust, they must therefore be investigated as well.
Githaiga bucket of lies included him holding a PhD from CUEA, however, our investigations revealed otherwise, he only went to Mosoriot TTC where he went for his P1 course and that's the furthest he went. In his bio, he claims to be a lecturer at USIU in the business department, Kenya Insights has reached to the university who disowned and certified that he was not a lecturer in the school as claimed.
Also, an area that should interest the investigators, the 165 square kilometre High Grand Falls Dam, that was to cost Sh150 billion, and expected to hold over 5.6 billion cubic metres of water that to irrigate over 250,000 hectares of land and produce over 700MW of electricity. The devil is in the details.
---
Kenya Insights allows guest blogging, if you want to be published on Kenya's most authoritative and accurate blog, have an expose, news TIPS, story angles, human interest stories, drop us an email on

[email protected]

or via Telegram
---