A Detailed Expose How TARDA MD Steven Githaiga Faked His Birth Dates To Gain 5 Years In Parliament, Looted And Continue To Loot The Parastatal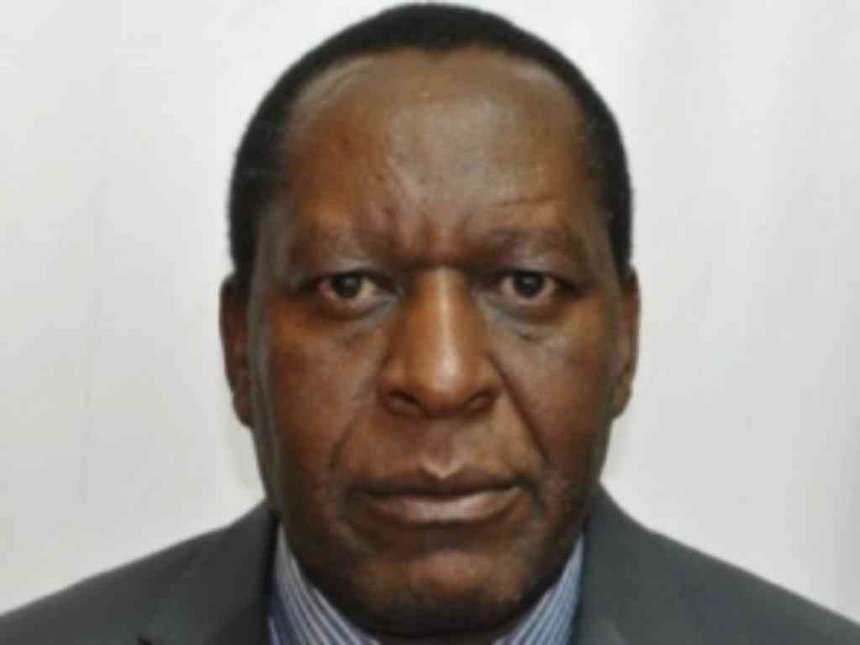 In our initial release of this scandal, we detailed how the crooked TARDA MD faked his dates of birth reducing it by five years just to serve longer on Government. We've also highlighted how he had misappropriated funds going up to Sh.200M in his tenure. We've also highlighted on the open nepotism and tribal appointments that have become the order of the day at the State's authority.
Steven Githaiga Maina Passport number A383456 as he was formerly known and according to National Registrar Bureau, changed his identity to Steven Githaiga Ruimuku Passport number A593455 distorting his date of birth from 1953 to 1958. This was a ploy to reduce his age and increase five more years to his years in service. It's worth noting that Githaiga had attained the retirement age, in fact, he had retired from a previous Government job of which he continues to receive the pension from.
Changing his ID Card and Passports details to fit in the job's bracket is a serious criminal offence that in a law-abiding country, the charlatan should by now be rotting in jail and not sitting pretty in the comforts of the government's offices. The fact that Githaiga is free even after being exposed in the media and the CID forwarded his files makes you wonder what the Criminal Investigations Department is doing in stopping fraud exercise as this of the TARDA MD. DCI Muhoro should by now be roasting fabricate Githaiga in the oven for forging official documents but for reasons known to him and the suspect, and he's walking free, such an insult to the justice system.
Githaiga by the simple fact that can be proven that he faked his biological credentials, should be sent to jail without questions. EACC yet another toothless body has been called to action and as usual, they received the files, and nothing has been forthcoming from them. According to moles talking to Kenya Insights, the anti-graft body was compromised by the corrupt MD to sleep on the case.
To the key issues, questions that Githaiga has failed to answer to date include;the procedure he used in the recruitment of staff, list of staff in 2013 including the full list of applicants, shortlisted and fruitful candidates, composition of the interviewing panel and its recommendations, details of all employees recruited during this period including dates and appointment. He can't provide these necessary information since everything was done out of the law. Githaiga hired everything and everyone in his family and circles into TARDA without considering the law. Talk of ultimate duplicity.
From documents in Kenya Insights custody from a parliament mole, TARDA scandal and Githaiga was handling by Eunice Hinga and Ibrahim Lorot the EACC detectives whom we learn were compromised with bribes and promised me in order to step on the case. EACC issued Githaiga with a summon on 7th October, 2015 and to date that has never been honoured, has never been to the offices, he simply summoned the EACC detectives to his office bribed them and the case took a natural death way.
Ombudsman also took up the case on Githaiga being illegally in office. Let's do some math here. The Auditor General, who unearthed the scandal say the acting MD earned Sh.10.8M in basic salary during the fraudulently extended tenure in office. Am analysis of-of the extra salary, which he ought to have made totals Sh.10,765,464, breakdowns from 2009.
In the audit review, Githaiga made a total basic pay of Sh.1.2M in the six months from January to June 2009 when he was the deputy MD. The MD's basic pay according to the AG, was Sh.200,00/pm. Between July 2009 and June 2011, Githaiga took home Sh.3.6M for the two years he worked. Between March 2012 and Feb 2014, 24 months in total, Githaiga earned a total of Sh.3.6M. In this period(July 2014 to March 2015) according to Ouko's report, Githaiga received Sh.10,756,464 basic salary besides other allowances. All these were illegally earned. Add everything to August 2016, and Githaiga has received over Sh.30M in basic pay leaving out allowances which make the strong potion.
AG Ouko also accused Githaiga of irregularly recruiting 37 employees in his capacity as acting MD before taking over an office in 2013, April. The illegal appointments for the financial year ended June 30, 2014, total basic pay amounted to Sh. 13,787,412. A closer scrutiny into the fake recruitments by the tribal Githaiga revealed that 17 out of the 37 workers were from his Kikuyu community. Worse still, the positions weren't advertised as a condition for competitive recruitment as required in state's offices.
Githaiga is illegally in office. Was appointed as the acting MD on 22nd April 2013 and while in his position, he ensured that he was irregularly confirmed as the MD in April 2015 without being subjected to competitive recruitment for holders of such officers.
Scanned documents from the Auditor General's report showing the looting levels administered by Githaiga 
He presented to the Board of Directors a recruitment process done in 2009which were dispensed by the then Regional Dev Minister, Fred Gumo and therefore not applicable. Due diligence and vetting were not done as the MD was interdicted for misappropriation of Sh.190M for ESP programme in TANA DELTA which he has never accounted for to date.
In respect to Sh.30,714,048 grant received from the Europian Union for implementation of community-based mini-hydropower development in Upper Tana basin for poverty alleviation project. However, the funds have remained unutilised for over four years. Available information to Kenya Insights indicates that the EU has since recalled the funds in the exercise 2013'2014 and advised TARDA to come up with a new proposal for another grant. This is a glaring case of incompetence.
Githaiga has not explained why the funds were not put into intended use resulting to the withdrawal of the same by the donor. In the circumstances, the authority seems to be focused on achievements of its strategic goals.
Githaiga changed his name from what is in the national ID as confirmed by the National Registration Bureau to a different one which is in his passport No. A1593455 acquired on 2nd February 2011. Further, he has changed his date birth from 1953 to 1958 a date he now uses on most of his official documents.
Accordingly, he ought to have retired in 2008, a year before the government enhanced the retirement age to 60 years. This amounts to criminal action on the part of Githaiga of cheating on his age by five years. The DCI should not tolerate such a tactless and fraudulent MD and its an insult to intelligence when such a fraud holds such a high public office for whatsoever reasons.
We call upon the CID, DPP, EACC to man up and pick up the case in streamlining public institutions. If either of the bodies wants to feign ignorance, Kenya Insights is readily available through (in.keny[email protected]) to present the files to them for solutions.
Given his financial might, Githaiga the scamming TARDA MD has been able to silence all the key institutions from highlighting the story. EACC is loudly silent waiting for their share of millions. We're told he paid them handsomely with promises of more. TARDA is destined to receive close to Sh.3B as of 2017/17 FY allocations and this is one of the reasons we learn he extended his period. The money he's baiting to loot and pay off the rest of his other crooks as promised.
It is disturbing that while Kenya is struggling with high youth unemployment rate, some old charlatans are using crooked and criminal methods to stay afloat. Githaiga is receiving pension and at the same time, he's receiving salary from the same Government under different names and dates of birth. One wonders why nothing can't happen to him yet the evidence is out in black and white and in the right hands. EACC,CID,DPP and SCAC the goverment's agencies that have been sleeping on the job and need to wake up before this man completely finishes TARDA.
It's even more depressing that the fraudulent TARDA MD was appointed by respected environmentalist Prof Judi Wakhungu. She was aware of all these transgressions and still went ahead to appoint him adding stains to her presumed white profile. Her integrity, reputation and international respect that she commands is now in line for having appointed such a swindle into such a big position. With everything now open to the public we call upon the CS to revoke the appointment of Githaiga and ensure he pays back all the money he received from TARDA illegally and most importantly, work to see that the corrupt MD is thrown behind bars for his criminal acts of forging official documents and corruption. Kenya Insights is keen to follow up the matter to the end and will be paying attention to see how Wakhungu and relevant authorities will handle this. There's no option of relaxing until this  matter is solved and that's by the fraud MD being ousted and legal actions taken against him.
---
Kenya Insights allows guest blogging, if you want to be published on Kenya's most authoritative and accurate blog, have an expose, news TIPS, story angles, human interest stories, drop us an email on

[email protected]

or via Telegram
---