Premium Tears At Urithi Housing, Scammed Investors Faces The Reality With Billions Lost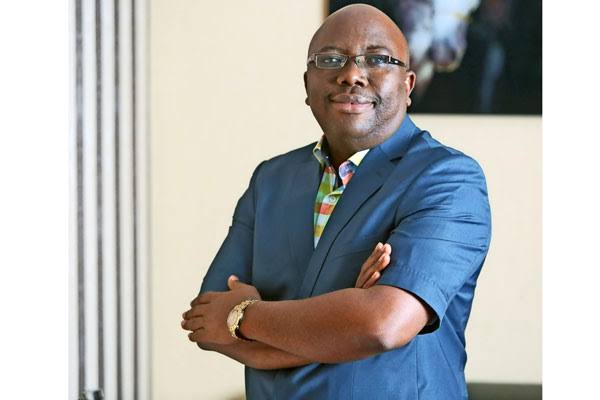 With a membership of over 20,000 Urithi Housing is perhaps the biggest housing scam in Kenya's history with up-to Sh10Bn of investors money he I g been gobbled by a heartless and fraudster management that sold heavenly dreams to gullible Kenyans who only had a dream of owning homes.
As we had told you in previous articles, Urithi sold hot air and after a lengthened and stolen grace period, the chicken is coming home to roost. There are saddening stories of many who invested their life savings, completed payments and have never been handed over the promised houses. In fact, most have never seen with their own eyes, the land and houses that they paid for. A few of the projects that they hit the grounds on are now lying idle either unfinished or completely written off before occupation.
Tired with excuses from the management that has perfected the art of buying time and selling excuses that don't hold water as they keep on advertising and trapping other gullible Kenyans who don't do due diligence, a group of tired investors have come together and said enough is enough.
While keeping their cards close to their chest, Kenya Insights is informed that the group is planning to stand countrywide demos and expected to stretch to the diaspora, a market that the scammers heavily looked into and trapped many who sent millions to the air.
While the besieged management led by chairman Samuel Maina has relentlessly tried to reach out to the fired group to calm down their toes, in a recorded phone call between the chairman and a leader of the whistleblower group, his explanations are not buying anything and infact fueling the fire. He simply can't explain how the billions sent to the Sacco disappeared and no projects implemented as per the agreements.
Members of 'Urith Scams' are now saying they're not taking anything less than their money refunds, handing over of the projects as they're are and more importantly want the management held accountable including jailing.
While it was anticipated for the media to highlight the plights of the frustrated investors, the matter seem to have been met with cold water with suspicions that the media has been compromised not to air the interviews already held. We're told royal media and media max journalists had been on the story that has now vanished since the start of filming over two weeks ago. This has left the defiant scammed investors to pursue the demos way and filing of reports with the DCI. This is expected anytime soon.
Urithi has closed all their branches countrywide and there are reports that the company is also being auctioned over debts.
Members are saying the management is totally incognito with the chairman said to have gone into hiding and only making limited online appearances.
We've been told of many disheartening stories of investors who lost most for Urithi. A story is told of a lady who lost her sight after going into severe depression on realizing he had been duped by Urithi. And that's just a tip of the iceberg. Below are some of the shared confessions of scammed investors, shared on the common platform.
"Samuel Maina and UHCSL have sold "air" to thousands of hardworking fellow Kenyans from all corners of our Republic. For the projects actually on the ground, they have failed to deliver despite having our billions at their disposal. And worse, even the stalled projects are built on grossly inferior quality materials and workmanship..This is a National scam – not a small matter." One member wrote.
"Personally Urithi has my Sh9.4m which l invested as part of my retirement plan. I retired 2 yrs ago and nothing from my investment….you can imagine what l am going through without a salary and no returns from my hard earned money." Another disappointed member writes.
"I am Stephen…. Invested in two maisonnettes at Juja Gem….  5.3million …  Paid within 10months,  as per the sales agreement. I have been to Urithi offices so much the guards are tired of seeing me. The CEO Julius Macharia blocked me.  The Juja Gem project manager  Liaison manager Jane blocked me. The sales guys Hilary Kimei does not pick or return my calls anymore. Bringing curses upon them and upon their children and children's children….  Because of greed. Stealing from everyone with no ounce of regret." Another investor says.
"I am Benard invested in Gen Juja, I joined 2017 and I have paid 1.3m, I bought a house which is Incomplete up to now and ever since that time only stones standing which makes it weak and not safe to leave in even if finished."
"Am a widow who took a Sacco loan of 1.6m in 2016 n invested in those sketchy skeleton structures having toilet facilities in the sitting room with no kitchen area  called OTG, all my children r out of school as i live in some ramshackle Structure that i can barely afford the rent, yet maina is leaving in a mansion in Garden Estate, n his children going to international schools,he owns properties worth over 400million along Thika road,surely is this man human?" Another member wrote.
"I already paid Urithi 1.21m for a house in their Highway Gem Gardens and a land in Malindi  through a loan in 2016. I was hoping to stop renting and live in my own house.. I only have papers to date."
"I am Joyce… I invested with Urithi Ruiru Ridges 4m in 2017. We have been tossed around since then with nothing to show. No piece land, no title deeds. We were first shown a chunk of land on Kiganjo Road then later shifted to a place near Oakland which belongs to somebody else."
"My Name is Floridah.. I invested in OTG  2016 paid 1.6m and Extra 40k for transfer of documents from OTG to my name once the houses are complete still serving loan, with nothing to show. I wish I knew I would built my own house with such amount."
"Hi! I'm Mbogo. In 2016, I paid 1.6m in cash for a 2br apartment at Joska (Osteen Terrace Gardens). Up to now, all I get are empty promises."
"Am Jane, I invested in Gem Juja and OTG, paid 4.35m then stopped 2018 when nothing was happening. My bal 230K. Maina messed up my retirement. Am current paying rent and it's so hurting."
"Am Francisca I invested 1.6 m with urithi  in 2016 in purchase of otg apartments, i took two loans from a bank and a Sacco to pay them fully, and am still servicing the loans up to date and i have only receipts to show and have been up and down following for my sales agreement with no success. Nimetanganga tanga kwa hizo office zao hadi nimechoka. What I need now is my money back."
"Hi juz joined, I am from Ngata 3project,i bought 2 plots from very hard earned money in 2018,together with the other members it was a 5 acre land but urithi had only paid 1 acre, the owner waited to be paid for the agreed period of payment and when it passed he sold 3 acres so members have only receipts and no land, in April the the chairman subdivided the one acre to 8 members so the rest of us are still stranded not knowing whats the way forward, Mr Chairman some houses are breaking or are broken because of this, some of us are sick, we really need our land."
"I took my pension and a bank loan all amounting to 750k. At first I was to get a house at tuala, then  I was told my money is not assigned to any project. So I was told to do a contract for otg 2, since 1 was full. This was April 2018. In the contact one clause is that if my payment is late I pay a certain penalty. I realised this is way to decimate my investment. In Oct 2018 I broke the contract in the way that was legal. They promised to refund my money back by April 2019, Nothing up to date. Empty promises,. How many times have I cried at ridgeway?"
"I had to sell my car to pay part of my loan n am a single mother now struggling to make ends meet with my rent, Maina n everyone who took our money u should know that God doesn't sleep or slumber your days are numbered."
"My name is Sarah… I invested with Urithi 2017  and paid Ksh540,000  for Konza standard gauge view project it's now 3years since I completed the payment for the two plots.. and until now the titles are not issued…"
"I invested 1.8 million with urithi back in 2016 trying to buy a house and 2acres of land in Malindi which up to now I only hold urithis receipts. Am servicing a loan in many banks and one bank was almost taking my everything early this year bcoz of that loan. Mark you am a widow trying everything I can to sustain myself. I had planned to live in that house so that can be able to service my loan. Now am left with life full of regrets any am in total depression."
"Am Jane. First I invested in the Ruiru Ridges  and Otg apartments.(total of ksh 3,200,000). Part of this money was from a loan from my sacco which am still servicing and my savings..Later I invested in  Juja Gem mansionets ksh. where I deposited ksh2,080,000  i was paying in instalments of even 10thousand. I stopped paying after realising that nothing was coming up after visiting the site. In total ave invested a total of ksh 5,280,000. I later realised that Ruiru ridges is pure air and both Otg and Juja gem mansionets have all stalled. I have made countless visits to Urithi's office s in Thika and Ridgeway's only to be tossed here and there before they closed the offices.Guys,pls pray for me before I commit suicide."
The stories are many and as sad as they come. Urithi is not the first and won't be the last to leave many families broken, many suicides, broken dreams and left many poorer. The system unfortunately, cushions these same crooks, Gakuyo of Ekeza who scammed many billions is now economic advisor in Kiambu county for Governor Nyoro. The crime ring always cover each other.
The tradition of saccos, off plan and other alike scammers getting away with these crimes need to be stopped. Otherwise if nothing different is done, it's another day another crime.
Please invest in due diligence before investing want project sold as a getaway from poverty. Help your people from getting scammed by doing the donkey job of background check.
Maina as you enjoy your drive in an SUV having a good time at home with your children this quarantine, someone outside their has a broken family, depressed and contemplating suicide. All this because they trusted you with their money and you vanished with it. A smooth criminal. This must come to an end.
---
Kenya Insights allows guest blogging, if you want to be published on Kenya's most authoritative and accurate blog, have an expose, news, story angles, human interest stories, drop us an email on tips.kenyainsights@gmail.com or via Telegram
---