Mutahi Ngunyi Reduced To A Pamphleteer Resorting To Being A Tribal and Classist Critique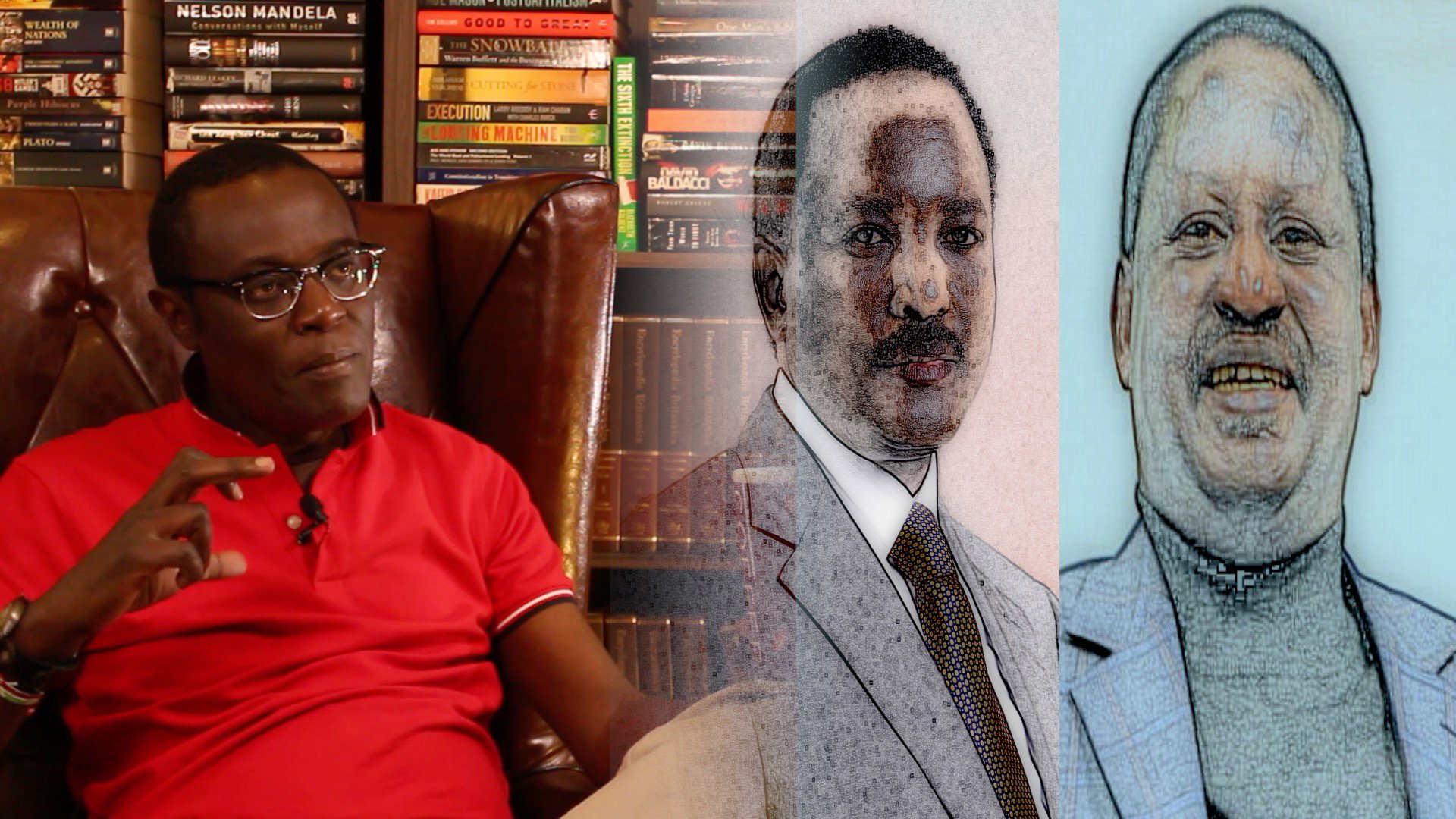 The communicational apparatus of the Jubilee Government ruled by the political and tribal elites or to borrow the words of 5th Estate Column "the rulling tribes" and supported by a group of kenyan intellectuals like Mr. Mutahi Ngunyi and his new found exclusive club of Fort Hall School of Government, have deliberately developed a well-choreographed a communication matrix. The said matrix is clearly directed at the person of the Former Prime Minister Raila Odinga. The creed professed by this anti-Raila ethnic intellectuals is that NO MATTER WHAT RAILA IS NOT ELECTABLE and THAT HE IS A FAILED POLITICIAN. To set the record straight, I am not holding brief for Raila and I am not a supporter his candidature in this coming elections, in the same way I do not support the ruling tribes consumed in the person of Uhuru Kenyatta and William Ruto. I believe these individuals and their political choir students are two faces of the same coin, to an extend that castigating one like Mutahi Ngunyi and his choir singers in the Fort Hall through The 5th Estate are doing to the person of Raila, achieves the opposite, consecrate the other face.
I must also say for those who might doubt it, that I am a constant listener, in fact I have subscribed to the Youtube Channel of the 5thEstate. I have watched all the editions right from the first publication titled "Case against tyranny of Numbers" to the last one titled "NASA will isolate Raila: Not if, But When!" In total this intellectual tribal club has produced a total of 31 columns published in their Youtube Channel. Out of this number, one realizes that an almost 90% are about the person of Raila with the underlying message: Raila is a failed politician, he is not electable and can never rule Kenya. It is this this communicational matrix that we get to read from the other ruling tribal columnists and bloggers. Listening to Mutahi Ngunyi, one asks: What did Raila do to Mutahi? The man comes out as a bitter person with Raila.
I think it is naïve for one to burry deep in the forgotten books of history or ignore the role of Raila Odinga in the democratization of the Kenyan society. He who denies and presents Raila as a failed politician who has not contributed anything meaningful in this country except chaos and demonstration, is doing a lot of injustice to our democratic history. That Raila has never been a President of this country despite the three attempts is a historical truth, but that cannot be used as the basis to consider him a failed politician.
I think the likes of Mutahi Ngunyi, must help this country to reflect and construct a society grounded on the democratic principles instead of anointing the tribal nature of our politics. In the 31st column edition titled "NASA will isolate Raila: Not if, But When!" Mutahi Ngunyi and his scholars – who happened to be the same faces – what a coincidence, have affirmed that we Kenyans suffer from a multiple personality disorder where we have two citizenships: civic citizens in the day and ethnic citizens in the night. The column seems to be objective and helpful in our political discourse until the first scholar appears in the 2:50th minute and talks of some international conspiracy against the sacrosanct and corruption free Jubilee government. It appears that there is an international conspiracy supported by the Kenya's ethnic opposition in the person of Raila Odinga. If I am to believe the scholar then I would also tell him the following: The 5th Estate is also a funded national conspiracy machine by the ruling tribal chiefs in Jubilee to create statistics and public opinion and push the narrative of a failed and not electable Raila Odinga. If this profiling is true then, at what cost are you guys at the 5th Estate doing this job for Jubilee? If indeed you fellows at the 5thEstate are Jubilee intellectual barking dogs, then you cannot be trusted with the sacrosanct duty of being a formator of a democratic public conscience.
To forcefully create a link between the Al Shabaab attack and the international conspiracy against the Jubilee government theory is an insult to the Kenyan intelligence. Or are you guys preparing a ground to accuse Raila to be an Al Shabaab sympathizer? One gets an impression that within the Jubilee ethnic think tank which is what the 5th Estate is in my view, there is nothing like corruption in Kenya, corruption is simply a creation of some failed guy in the person of Raila supported by his national lambdogs like Mr. David Ndii in the international scene like the Transparency International, sorry the Conspiracy International. There you have it.
In short, you might have an interpretation of historical facts on the person of Raila, you might indeed not politically want him nor support him, but then you cannot ignore his contribution in the country. I am conscious that even what I am saying is an opinion but then I cannot speak in such a manner that demeans the other. I think most the scholars as you prefer to call yourselves in the 5thEstate column including the intellectual master Mutahi, suffer from some kind of intellectual superiority –inferiority complex based on some kind of philosophical and out of context citations of authors.
In conclusion, it is terrible, embarrassing and even painful for some of us who value constructive and intelligent or educated socio-political discourse to be listening to your tribal and classist critique of the person of Raila condemning him to the eternal burning fire of Kenyan democratic historical journey. It appears to me that you exactly the best and clear manifestation of that which you accuse Raila of; tribalistic where brilliant revolutionary intellectuals like Mutahi have been turned into pamphleteers who divulge lies and half-baked arguement with the sole intention of hiding the many failures of Jubilee Government.
That said, I pledge my continuous listening to the columns and will give with due respect my opinion on the same.
Writer: Paul Otieno, IMC. Is a theologian, philosopher amd social communicator. 
Twitter: @jakadawa
This article expresses the author's opinion only. The views and opinions expressed here do not necessarily represent those of Kenya Insights or its Editors. We welcome opinion and views on topical issues. Email: [email protected]
---
Kenya Insights allows guest blogging, if you want to be published on Kenya's most authoritative and accurate blog, have an expose, news TIPS, story angles, human interest stories, drop us an email on

[email protected]

or via Telegram
---