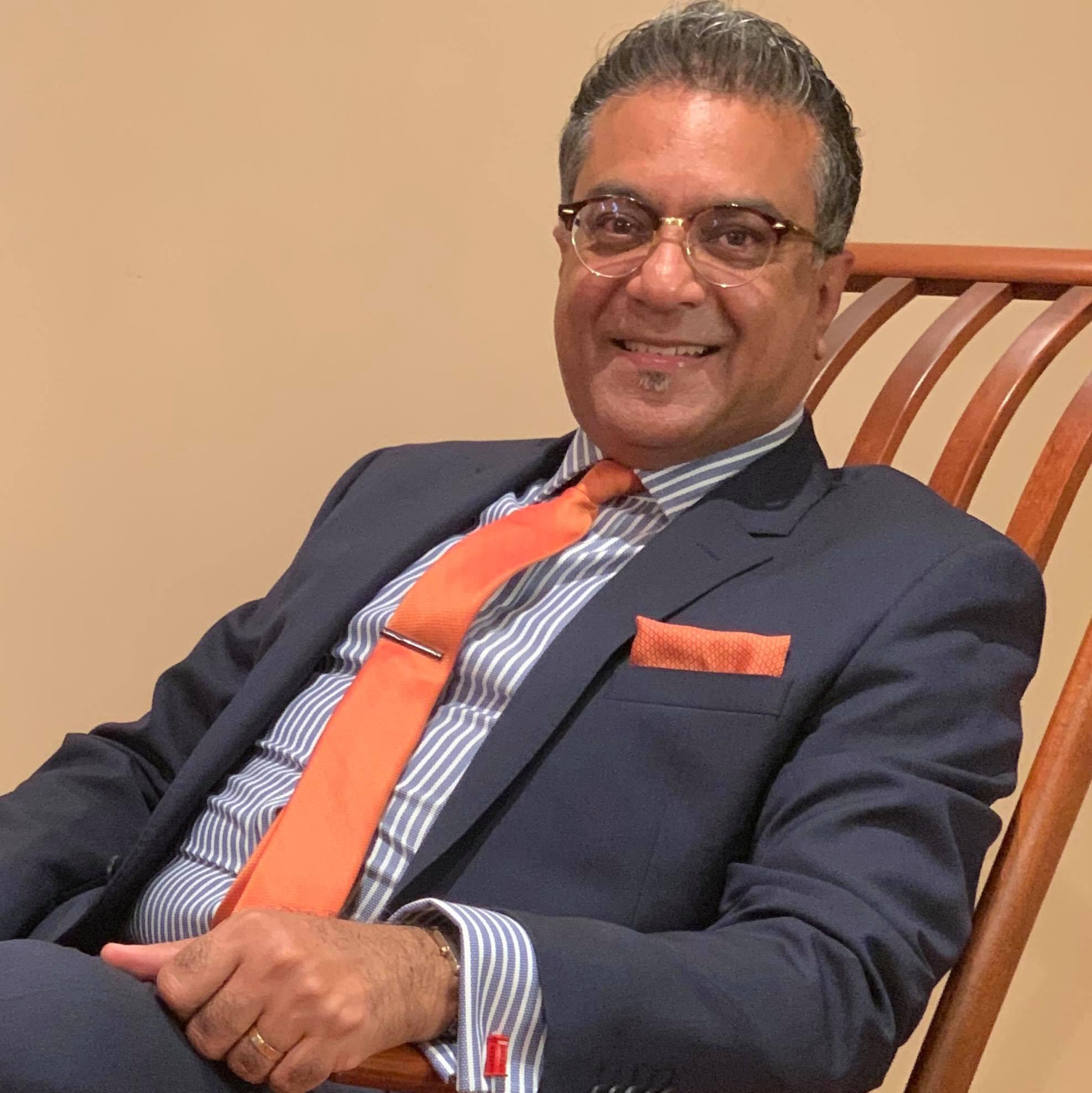 A carbon-copy of Mike Ross of the famous Hollywood series SUITS. The legal drama created and written by Aaron Kosh which follows the journey of college dropout Mike Ross (Patrick J. Adams) and Harvey Specter, one of New York's best lawyers (Gabriel Macht).
Ross, who has a photographic memory and makes his living illegally taking the LSAT for other people has always dreamed of becoming a lawyer ever since his parents were taken from him at a young age and finally gains an opportunity after being setup by his childhood friend Trevor in a drug deal gone wrong in an attempt to get some extra cash to help his grandmother gain around-the-clock care.
In the pilot episode, Ross stumble into an interview after trying to lose the cops, impersonating someone else and meeting his eventual boss, Harvey Specter after being promoted to senior partner at the New York's biggest law firm; Pearson Hardman. After surprising Harvey with his ability, Mike is thrust into the world of corporate law with a secret to keep— Illegal practice without license. He is busted in Season 6 and jailed over fraud for 2 years. The drama has been well executed in real life by Nasir Jinnah. Here is how,
For at least a decade, Nazir Bhaduralli Nurmohammed Jinnah has made millions in legal fees. Armed with a professional profile that would cow most lawyers across the globe, he has managed to net clients who believed that he is one of the best advocates in Kenya. From work stints with top law firms including Khaminwa & Khaminwa Advocates and MMC-Asafo, Conrad Law & Consultancy in Nairobi to Piper May Solicitors in the UK and Mussolini & Dessel in the US, Jinnah's claimed experience made him appear a cut above the rest.
Not even the most senior advocates at the law firm Conrad Law & Consultancy, where Jinnah works, could match his profile. He was in ozone layer and hot as corona.
But in a twist that has shocked the corporate and legal fraternity, Jinnah is set to face impersonation charges after the Directorate of Criminal Investigations (DCI) discovered that he has no formal legal training like Mike Ross was exposed. The DCI's investigations have unravelled a long history of brazen moves by Jinnah, who has convinced many individuals to procure his services as a lawyer.
As Khaminwa & Khaminwa Advocates associate.
In 2012, Farhana Properties Limited, a firm dealing in real estate, agreed to sell a house in Mombasa to Aharub Khatri for Sh50.54 million. The real estate company's directors, Harbans Singh Birdi and Shirin Akberali Jiwa, agreed to split the sale proceeds equally after deducting expenses such as legal fees.
Ms Jiwa appointed Nazir Jinnah as her lawyer in the conveyancing deal and introduced him to Mr Birdi. Jinnah claimed to be a legal consultant and partner at Khaminwa & Khaminwa Advocates, one of Kenya's top law firms, headed by Senior Counsel John Khaminwa.
The land buyer was to wire Sh48.5 million to a Mr Manoj Shah, who would act as a trustee and hold the funds for 90 days before sending half to Mr Birdi and the rest to Ms Jiwa or their representatives. The money was paid in three instalments – three in cash and one bank transfer from the buyer's lawyers Anjarwalla & Khanna. Along the way, Jinnah managed to convince Anjarwalla & Khanna that he was also representing Mr Birdi. The last instalment was wired from Anjarwalla & Khanna Advocates to Jinnah's "client" account.
After expenses, Farhana Properties was to make Sh44 million, which meant that Mr Birdi should have received Sh22 million. But Mr Birdi lost Sh17 million, which he claims Jinnah pocketed through his "client" account. A year later, Mr Birdi and his wife were sued over ownership of a piece of land in Nyari estate. They approached Jinnah, who agreed to represent them. Jinnah then hired Khaminwa & Khaminwa Advocates to file a constitutional petition seeking a determination on the land's ownership. But Jinnah ensured that the couple never met or got in touch with the law firm's managing partner, Dr Khaminwa.
In June 2017, the case was coming up for hearing but Jinnah had travelled to Canada and was not to return for several months. An agitated Mr Birdi went to Dr Khaminwa after confirming that the case was to be heard on July 6, 2017, which was a few days away.
The suit is still proceeding, but Mr Birdi paid Jinnah Sh50,000 for legal work that was done by Khaminwa & Khaminwa Advocates.
Swindling 2.8 million
In yet another transaction, Mr Birdi lost Sh2.8 million after a botched land sale deal. Jinnah had offered to help Mr Birdi sell a piece of land in Embakasi. The buyer agreed to pay Sh25 million. But the Embakasi land had been invaded by squatters, and Jinnah offered to have them evicted for Sh2.8 million. The buyer refused to part with any additional costs and cancelled the deal.
Mr Birdi had already paid Jinnah Sh2.8 million. The three transactions are now at the centre of a storm for Jinnah, who is to be charged with impersonating a lawyer. Impersonation in Kenya carries a maximum prison term of three years.
Last week, the Chief Magistrate's Court in Milimani postponed the arraignment to May 13, 2022, after Jinnah protested to Khaminwa & Khaminwa Advocates representing Mr Birdi and his wife.
Swindler Jinnah  forged Khaminwa & Khaminwa Advocates' letterhead, and replaced the law firm's official phone numbers with his.
The new document presented him as a legal consultant with operations in Nairobi, London, Washington D.C., and Toronto.
It also documented Jinnah as an expert in family, constitutional, criminal, civil, and commercial law.
On his LinkedIn profile, Jinnah also claims to be a legal consultant for MMC-Asafo, one of the country's top law firms. He has been at the law firm for four years, as per the social media platform.
Smart Business has however established that Jinnah has never been an employee of MMC-Asafo, and only spent less than a month at the law firm on probation while seeking employment as a business development director.
At Conrad Law & Consultancy, Jinnah is a director in charge of business development. The profile states that Jinnah has worked as a high-ranking bureaucrat for at least three multinational companies – Synergy World Limited, Kartier Group of Companies International LLC, and Oil Barell Limited.
At Oil Barell, Mr Jinnah claimed to have been CEO between 2010 and 2016.
As Mr Birdi is counting his losses, his son is also contemplating filing a civil suit to recover millions paid to Jinnah in legal fees.
Mr Birdi's son is going through a divorce in the United Kingdom and was introduced to Jinnah in 2013. He paid legal fees, travel costs to and from the UK, upkeep, and other incidentals to Jinnah between 2013 and 2017.
Mr Birdi's son now fears that his divorce case could have been jeopardised by the alleged quack advocate. Once, Mr Jinnah had travelled to the UK for the divorce case. The younger Mr Birdi's children are in the UK. He sent Mr Jinnah £500 (Sh75,000) which was to be passed on to his children.
"I had additionally also sent £500 to my children for their upkeep and he pocketed that as reflected in his invoices to me. What we can gather is that there are many families that have been conned by Nazir. I am seeking to claim damages for all the monies paid to him due to his fraudulent activities and also possible jeopardy of my UK divorce case being executed by this person with little more than high school education," Mr Birdi's son told police.
English point marina scandal where he is the assets and legal affairs director.​
The impersonation charges come as Jinnah fights a group of investors that bought apartments at the English Point Marina in Mombasa County.
Jinnah is the assets and legal affairs director at English Point Marina, and a shareholder of the embattled real estate project that cost Sh5 billion to put up.
The project consists of 96 apartments, eight penthouses and a 26-room hotel, and is one of few private properties that are part of Kenya's Vision 2030 project.
A group of 12 apartment buyers among them Rockefeller Foundation Africa boss William Asiko, Jubilee financier Sam Kairu and tycoon Booker Mbugua, Susan Muigai, Kariuki Minju, Joseph Wanjui, Solomon Bundi, James Kinuthia, Resilient Investments, Everywhere Investments and Silverline Investment —has sued English Point Marina and its directors – Amin Kanji, his wife Leila, brother Alnoor, sister-in-law Nafisa, and Swindler Jinnah – for locking them out of the property.
The buyers add that aside from being hit with exorbitant and unexplained bills, English Point Marina staffers have been ordered to discriminate against black African homeowners.
Jinnah will have another date with the DCI as they investigate the alleged fraudulent billing by English Point Marina. Pearl Beach Hotels Limited's court petition to stop the probe was dismissed in January.
Disgruntled buyers say that despite paying the disputed service charges, electricity has been disconnected from some apartments as management refuses to account for money collected.
Dr Khaminwa adds that English Point Marina has blocked buyers from renting out their apartments, contrary to the purchase agreement in which the management undertook to assist in sub-letting in exchange for 30 percent of revenue collected.
The lawyer holds that English Point Marina has been deliberately disabling security keys for apartment owners in a bid to frustrate their tenants and guests into opting for the hotel instead.
~~~~~~~~~~~
In order for one to become a certified lawyer in Kenya, one has to acquire an education from an institution  recognized by the Council of Legal Education in Kenya.
This takes four years after which they graduate with a Bachelor's degree in law, then attend the Kenya School of Law for two years.
At the Kenya School of Law, one undergoes an advocates training program which is conducted for one year in-house after which one moves to pupillage which  is a 12-month training period for those aiming to qualify as barristers (a person called to the bar and entitled to practice as an advocate, particularly in the higher courts), usually spent in a barristers' chambers.
This is divided into two distinct six-month periods, where during the first six months, one shadows the cases of an experienced barrister after which, in the other six months one may take on work of their own.
It isn't a rocket science how a Magistrate or a Judge wouldn't bust a fake lawyer when Practising certificates for lawyers always  issued by the Chief Justice through the registrar every year, meaning the court has the records judges do spot checks to confirm eligibility of the lawyers involved before.
Through the LSK search engine, a website that publishes information regarding the status of its members – one can confirm the authenticity of his/her potential lawyer before making a further move. The website lists lawyers who are dormant or inactive (not certified to practice), suspended or struck off the Roll of Advocates and therefore not allowed to practice and those who are active and certified to practice at that period.
Here a list of Dos and Don'ts when engaging a lawyer in Kenya:
Do the due diligence and ask the necessary questions

– Every advocate licensed to practice in Kenya is issued with a practicing certificate by the Law Society of Kenya. As a starting point, when dealing with a lawyer you've never dealt with before, always ask for a copy of their practicing certificate. Go a step further because practicing certificates can be forged. The Law Society of Kenya maintains a search engine  where you can search for an Advocate by name or admission number. You can access the same here. As an added measure you can also ask for a law firm's professional indemnity cover and registration documents as well as recommendations from former clients. DO NOT trust a person on the basis of offices, a name plaque and well made suits.
Get a retainer or engagement letter signed

– once you are satisfied that a lawyer is a qualified advocate, ensure that there is an agreement in writing capturing key points such as:

The  scope of work the advocate is to do for you – this makes it clear what the instructions are so that if the advocate goes beyond the agreed instructions, you can have recourse; and

The agreed fees, whether a lump sum or hourly rates – this prevents a client from being lumped up with unverifiable fees and costs.
DO NOT deposit any funds or hand over custody of sensitive documents before you do the due diligence and sign an engagement letter.
Get everything in writing

– when sending original title documents such as certificates of title to land or shares or other assets, always ensure that the firm's receipt of those documents is acknowledged in writing and the reason for the firm's custody of those documents is well documented. Remember verbal contracts are not worth the paper they are written on!
---
Kenya Insights allows guest blogging, if you want to be published on Kenya's most authoritative and accurate blog, have an expose, news TIPS, story angles, human interest stories, drop us an email on

[email protected]

or via Telegram
---