NSFW: Kenya's New Age Culture Of Transactional Sex Revealed On A BBC Documentary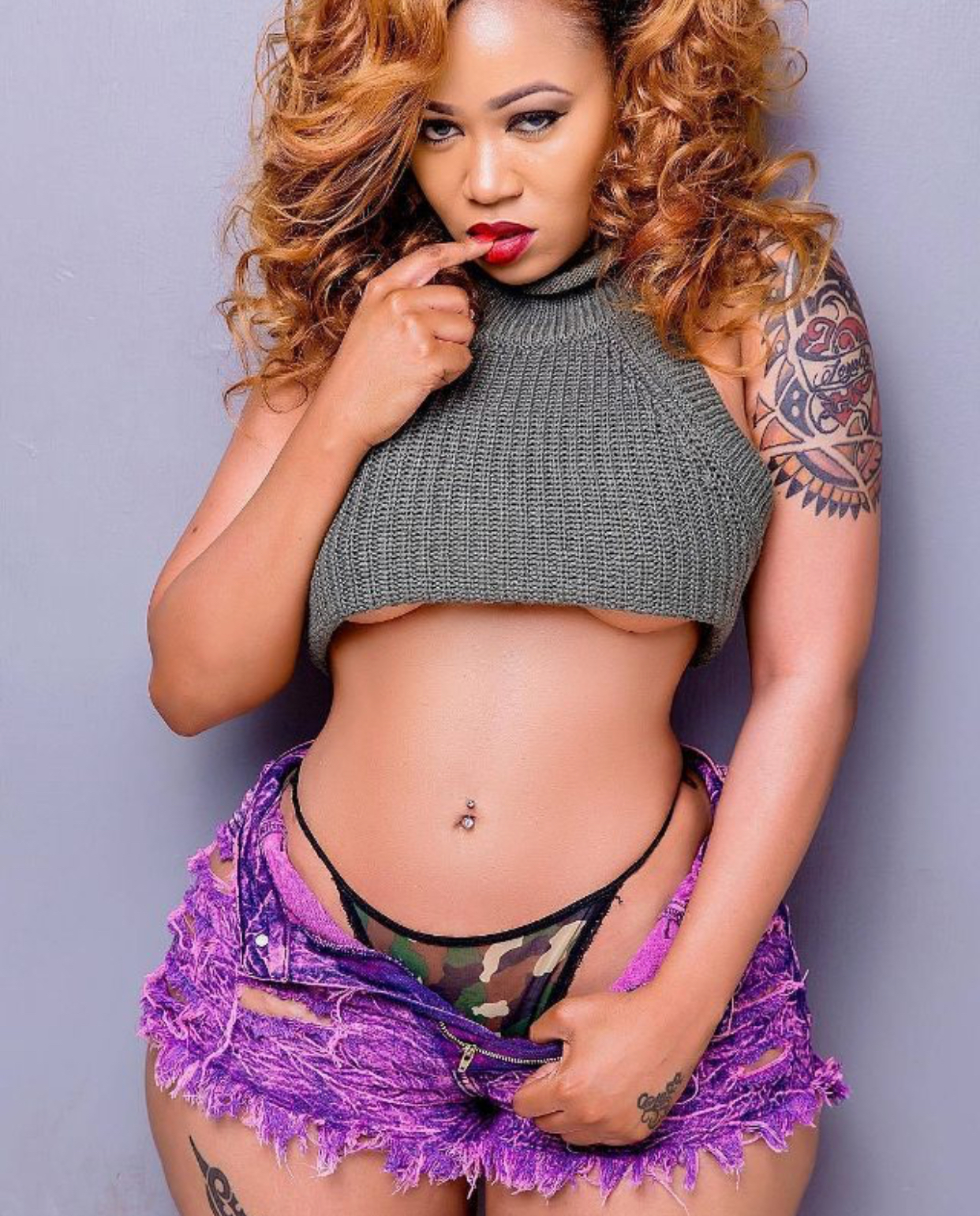 BBC have just released a digital series called'Sugar' which looks at the rise of sugar daddy relationships in Kenya.
In Kenya and beyond, 'sugar' relationships have become mainstream. Transactional sex was once driven by poverty, but now, increasingly, it's driven by vanity. More and more young women are using sugar daddies to fund a lifestyle worth posting on social media.
Older men have always used gifts, status, and influence to buy access to young women. The sugar daddy has probably been around, in every society, for as long as the prostitute. So you might ask: "Why even have a conversation about transactional sex in Africa?"
The answer is that in Kenya, and in some other African countries, "sugar" relationships seem to have become both more common and more visible: what once was hidden is now out in the open – on campuses, in bars, and all over Instagram.
Exactly when this happened is hard to say. It could've been in 2007 when Kim Kardashian's infamous sex tape was leaked, or a little later when Facebook and Instagram took over the world, or perhaps when 3G internet hit Africa's mobile phones.
But somehow, we have arrived at a point where having a "sponsor" or a "blesser" – the terms that millennials usually apply to their benefactors – has for many young people become an accepted, and even a glamorous lifestyle choice.
Until recently there was no data to indicate how many young Kenyan women are involved in sugar relationships. But this year the Busara Centre for Behavioural Economics conducted a study for BBC Africa in which they questioned 252 female university students between the ages of 18 and 24. They found that approximately 20% of the young women who participated in the research has or has had a "sponsor."
The sample size was small and the study was not fully randomised, so the results only give an indication of the possible numbers, they cannot be taken as definitive. Also, only a small percentage openly admitted to having a sugar daddy; the researchers were able to infer that a number were hiding the truth from answers they gave to other questions, using a technique called list randomisation.
But interestingly, when talking about others, not about themselves, the young women estimated on average that 24% of their peers had engaged in a transactional sexual relationship with an older man – a figure very close to that reached by the researchers.
Jane, a 20-year-old Kenyan undergraduate who readily admits to having two sponsors, sees nothing shameful in such relationships – they are just part of the everyday hustle that it takes to survive in Nairobi, she says.
She also insists that her relationships with Tom and Jeff, both married, involve friendship and intimacy as well as financial exchange.
"They help you sometimes, but it's not always about sex. It's like they just want company, they want someone to talk to," she says.
She says that her religious parents brought her up with traditional values, but she has made her own choices. One of her motives, she says, is to be able to support her younger sisters, so they won't need to rely on men for money. But she has also been inspired by Kenya's celebrity "socialites" – women who have transformed sex appeal into wealth, becoming stars of social media.
In the past, some of Kenya's socialites have styled themselves as #SlayQueens, and have been quite upfront about the financial benefits that have come from dating tycoons. Having made it to the top, though, they often begin to cultivate a different image – presenting themselves as independent, self-made businesswomen and encouraging Kenyan girls to work hard and stay in school.
The millions of fans scrolling through their Instagram posts, though, are not blind. The sudden emphasis on entrepreneurship does not hide the fact that these women used their sex appeal to create opportunities in the first place. And many – quite understandably – are attempting to apply this methodology to their own lives.
http://www.youtube.com/watch?v=TNIbiprddHI&list=PLajyiGz4JeyOC8OldsVzqcYh45C9tQ3FK
These young women  have come of age in the last decade, bombarded since childhood with images of female status built on sex appeal. But according to Crystal Simeoni, an expert on gender and economic policy, Kenyan society encourages sugar relationships in other ways too.
If women have become more willing to profit financially from their youth and beauty, she says, it's partly because of Kenya's gross economic inequalities, lack of social mobility, and widespread corruption.
"The way things are constructed in this country makes it so much harder for a smaller person to make ends meet," she argues. Hard work won't get them anywhere. "They have to get a sponsor, rob a bank, or win a tender."
Michael Soi, a well-known artist whose paintings satirise Kenya's culture of transactional sex, takes a similar but more cynical view, attributing the phenomenon more to laziness and a get-rich-quick mentality than to structural injustice.
The days of waking up early and working from morning to night are behind us, he says: "Right now the ass is the new brain, and this is what you use to get what you want."
Dr Joyce Wamoyi from the National Institute for Medical Research in Tanzania says girls and young women between the ages of 15 and 24 have consistently been at higher risk of HIV infection than any other section of the population in sub-Saharan Africa.
Sugar relationships, she says, are contributing to these risks because the women who engage in them do not have the power to insist on the use of condoms. "With sex work, men are more likely to use condoms because it's more explicit that this is selling and buying."
For many young Kenyans, the values espoused in families, schools, and churches simply do not align with the economic realities of the country, or cannot compete with the material temptations that, in the age of reality TV and social media, are everywhere visible.
Even within the family, most Kenyan girls have it drummed into them from an early age that they must marry a rich man, not a poor one. It's taken for granted in these conversations that men will provide the money on which women will survive. So for some it's only a small step to visualising the same transaction outside marriage.
"What is wrong about sex anyway?" asks Jane. "People just make it sound wrong. But sometimes, it ain't wrong at all."
Adopted from BBC
---
Kenya Insights allows guest blogging, if you want to be published on Kenya's most authoritative and accurate blog, have an expose, news TIPS, story angles, human interest stories, drop us an email on

[email protected]

or via Telegram
---