NSFW: Kenya's New Age Culture Of Transactional Sex Revealed On A BBC Documentary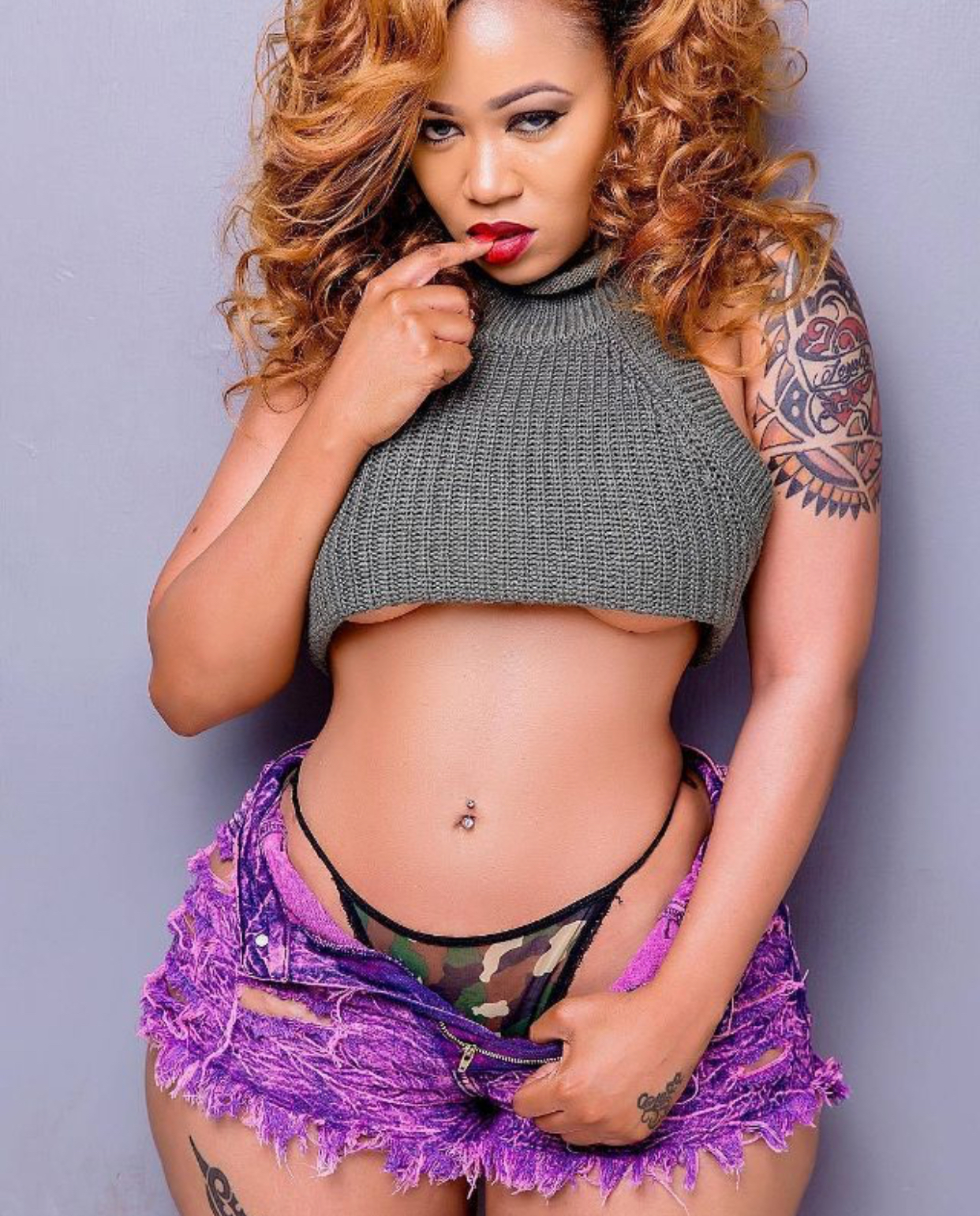 BBC have just released a digital series called'Sugar' which looks at the rise of sugar daddy relationships in Kenya.
In Kenya and beyond, 'sugar' relationships have become mainstream. Transactional sex was once driven by poverty, but now, increasingly, it's driven by vanity. More and more young women are using sugar daddies to fund a lifestyle worth posting on social media.
Older men have always used gifts, status, and influence to buy access to young women. The sugar daddy has probably been around, in every society, for as long as the prostitute. So you might ask: "Why even have a conversation about transactional sex in Africa?"
The answer is that in Kenya, and in some other African countries, "sugar" relationships seem to have become both more common and more visible: what once was hidden is now out in the open – on campuses, in bars, and all over Instagram.
Exactly when this happened is hard to say. It could've been in 2007 when Kim Kardashian's infamous sex tape was leaked, or a little later when Facebook and Instagram took over the world, or perhaps when 3G internet hit Africa's mobile phones.
But somehow, we have arrived at a point where having a "sponsor" or a "blesser" – the terms that millennials usually apply to their benefactors – has for many young people become an accepted, and even a glamorous lifestyle choice.
Until recently there was no data to indicate how many young Kenyan women are involved in sugar relationships. But this year the Busara Centre for Behavioural Economics conducted a study for BBC Africa in which they questioned 252 female university students between the ages of 18 and 24. They found that approximately 20% of the young women who participated in the research has or has had a "sponsor."
The sample size was small and the study was not fully randomised, so the results only give an indication of the possible numbers, they cannot be taken as definitive. Also, only a small percentage openly admitted to having a sugar daddy; the researchers were able to infer that a number were hiding the truth from answers they gave to other questions, using a technique called list randomisation.
But interestingly, when talking about others, not about themselves, the young women estimated on average that 24% of their peers had engaged in a transactional sexual relationship with an older man – a figure very close to that reached by the researchers.
Jane, a 20-year-old Kenyan undergraduate who readily admits to having two sponsors, sees nothing shameful in such relationships – they are just part of the everyday hustle that it takes to survive in Nairobi, she says.
She also insists that her relationships with Tom and Jeff, both married, involve friendship and intimacy as well as financial exchange.
"They help you sometimes, but it's not always about sex. It's like they just want company, they want someone to talk to," she says.
She says that her religious parents brought her up with traditional values, but she has made her own choices. One of her motives, she says, is to be able to support her younger sisters, so they won't need to rely on men for money. But she has also been inspired by Kenya's celebrity "socialites" – women who have transformed sex appeal into wealth, becoming stars of social media.
In the past, some of Kenya's socialites have styled themselves as #SlayQueens, and have been quite upfront about the financial benefits that have come from dating tycoons. Having made it to the top, though, they often begin to cultivate a different image – presenting themselves as independent, self-made businesswomen and encouraging Kenyan girls to work hard and stay in school.
The millions of fans scrolling through their Instagram posts, though, are not blind. The sudden emphasis on entrepreneurship does not hide the fact that these women used their sex appeal to create opportunities in the first place. And many – quite understandably – are attempting to apply this methodology to their own lives.
http://www.youtube.com/watch?v=TNIbiprddHI&list=PLajyiGz4JeyOC8OldsVzqcYh45C9tQ3FK
These young women  have come of age in the last decade, bombarded since childhood with images of female status built on sex appeal. But according to Crystal Simeoni, an expert on gender and economic policy, Kenyan society encourages sugar relationships in other ways too.
If women have become more willing to profit financially from their youth and beauty, she says, it's partly because of Kenya's gross economic inequalities, lack of social mobility, and widespread corruption.
"The way things are constructed in this country makes it so much harder for a smaller person to make ends meet," she argues. Hard work won't get them anywhere. "They have to get a sponsor, rob a bank, or win a tender."
Michael Soi, a well-known artist whose paintings satirise Kenya's culture of transactional sex, takes a similar but more cynical view, attributing the phenomenon more to laziness and a get-rich-quick mentality than to structural injustice.
The days of waking up early and working from morning to night are behind us, he says: "Right now the ass is the new brain, and this is what you use to get what you want."
Dr Joyce Wamoyi from the National Institute for Medical Research in Tanzania says girls and young women between the ages of 15 and 24 have consistently been at higher risk of HIV infection than any other section of the population in sub-Saharan Africa.
Sugar relationships, she says, are contributing to these risks because the women who engage in them do not have the power to insist on the use of condoms. "With sex work, men are more likely to use condoms because it's more explicit that this is selling and buying."
For many young Kenyans, the values espoused in families, schools, and churches simply do not align with the economic realities of the country, or cannot compete with the material temptations that, in the age of reality TV and social media, are everywhere visible.
Even within the family, most Kenyan girls have it drummed into them from an early age that they must marry a rich man, not a poor one. It's taken for granted in these conversations that men will provide the money on which women will survive. So for some it's only a small step to visualising the same transaction outside marriage.
"What is wrong about sex anyway?" asks Jane. "People just make it sound wrong. But sometimes, it ain't wrong at all."
Adopted from BBC
---
Kenya Insights allows guest blogging, if you want to be published on Kenya's most authoritative and accurate blog, have an expose, news, story angles, human interest stories, drop us an email on tips.kenyainsights@gmail.com or via Telegram
---
King Kaka Is The First Kenyan Musician To Grace The Red Carpet At Cannes Film Festival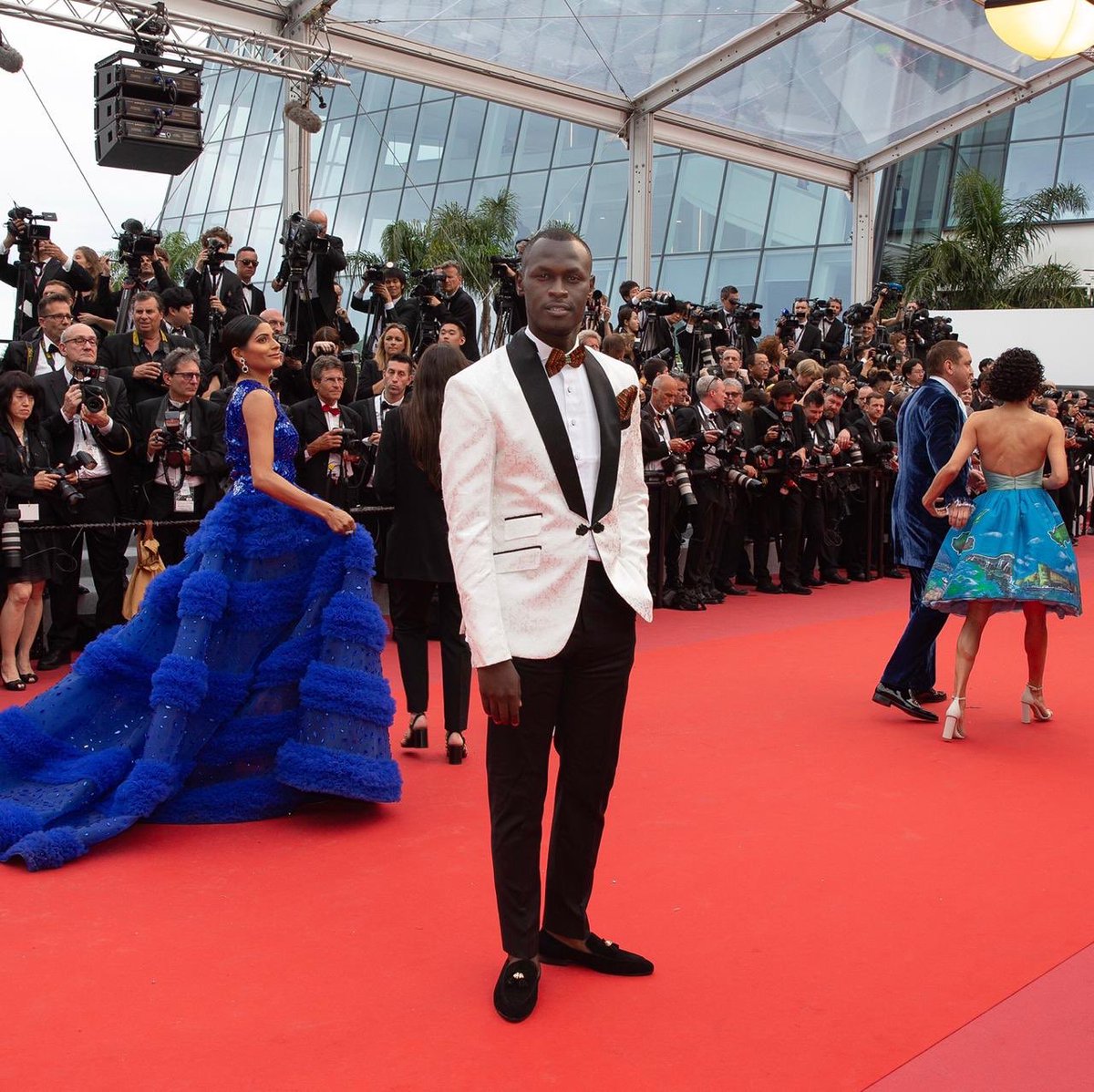 King Kaka of the famous Kaka Empire has hit the international stages again and this time around carrying the flag of our country to greater heights.
King Kaka was featured in these year's Cannes Film Festivals in France.
French Riviera is where some of the world's most prominent executive Directors premiere their films and any other productions.
Cannes film festivals also give a platform for critics of a film to express their disgrace at the same time rewarding the best film production and the executives behind it.
The Cannes also has Red Carpet sessions. This is where celebrities' flaunt their luxurious dresses and expensive jewelries.
Kenya's King Kaka was the first ever Kenyan to premier on the 72nd annual Cannes Film Festivals.
King Kaka shared the joyous moment of him on red carpet in France via this tweet
A Kenyan in Cannes.
History is made. First Kenyan musician to grace the red carpet in 72years.#CannesFilmFestival#RemyMartin #RemyMartinXO #Cannes2019 #RemyMartinKe #Cognac#kakaempireisthelifestyle #eastlandoroyalty @remymartin pic.twitter.com/jPbLO4HvtG

— KING KAKA (@RabbitTheKing) May 15, 2019
---
Kenya Insights allows guest blogging, if you want to be published on Kenya's most authoritative and accurate blog, have an expose, news, story angles, human interest stories, drop us an email on tips.kenyainsights@gmail.com or via Telegram
---
Origin Of The Phrase Wamlambez Wamnyonyez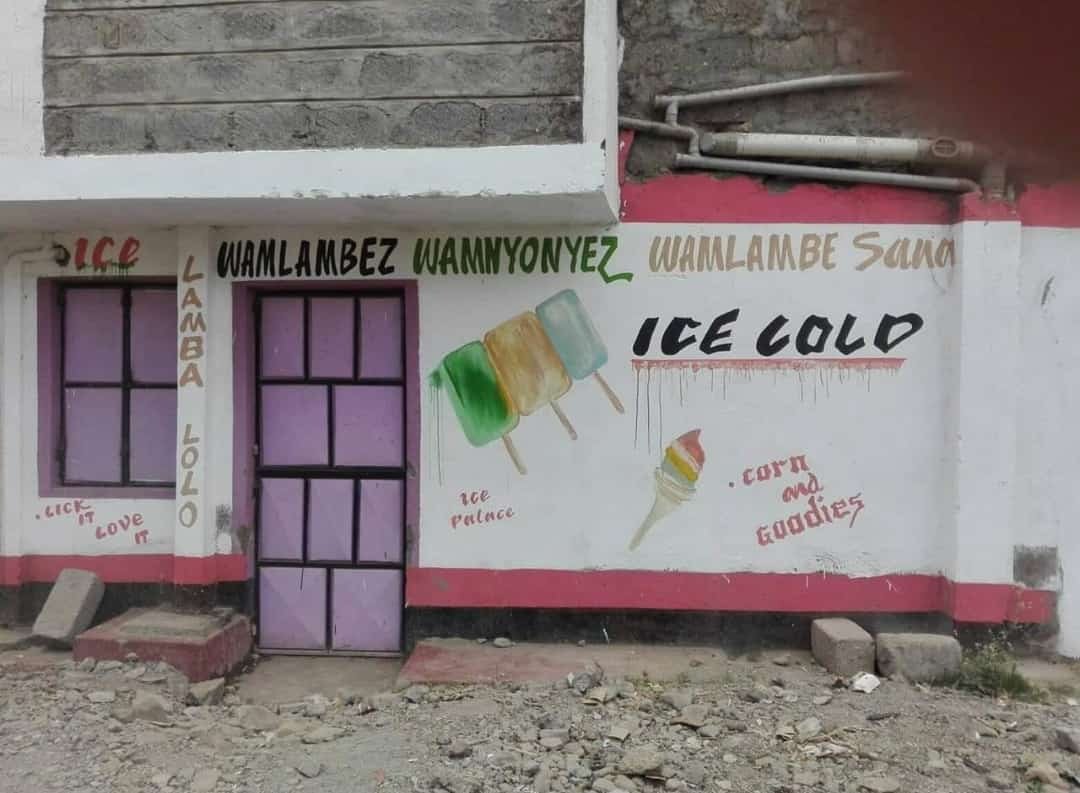 Majority, if not all of you have already heard of the Phrase 'wamlambez wamnyonyez'.
Some of you have used the phrase  to mean something totally different from what it originally meant.
Wamlambez wamnyonyez' has been used on the lips of every Nairobian youths.
The biggest sheng speakers community is located in Kenya's capital- Nairobi.
The biggest sheng speakers know 'wamlambez wamnyonyez' in a sexual meaning portrayed in this sheng rap song…
WAMLAMBEZ- Miracle Boy,Shalkido,Masilver,Lexxy Yung, Qoqosjuma.
The youths in the City under the sun have produced the 'wamlambez wmnyonyez' songs- which loosely means 'licking and sucking.'
But the real origin of 'Wamlambez Wamnyonyez' is an old ice cream shop in Eastlands, Nairobi.
The ice cream shop started operating in 1990 under the name- Ice-cream CONEnection.
(Tweet pic courtesy  @Kianangih)
The ice vendor store changed its name in 2018 to the now popular phrase WAMLAMBEZ WAMNYONYEZ.
They were operating under a business tag, Lamba lolo. Another Nairobi's popular phrase.
Sheng speakers, now you know the original meaning of wamlambez wamnyonyez. And for those who had no idea of the phrase~ Now you have the insights
---
Kenya Insights allows guest blogging, if you want to be published on Kenya's most authoritative and accurate blog, have an expose, news, story angles, human interest stories, drop us an email on tips.kenyainsights@gmail.com or via Telegram
---
Wanuri: Rafiki Was Successful Because Of Kenyans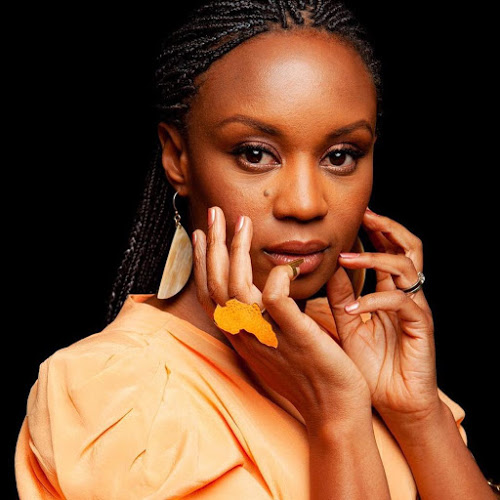 Kenyan Filmmaker Wanuri Kahiu  blasts the Start news paper over a fake article against her film 'Rafiki'.
Rafiki is a love story of two teenage girls who develop a romance that's opposed by their families and community.
Wanuri, has expressed her disgrace through her twitter account calling out the Star Newspaper site.
Rafiki, was banned in Kenya by government watchdog KFCB. The film classification board had alleged that the movie's depiction of homosexuality runs contrary to the laws and the culture of Kenya.
Wanuri has said that Kenyans showed her love and watched her movie despite the ban.
Wanuri says during the seven days the film was screened in Kenya, some people opened up to her.
"Many people came to me and told me they saw themselves in the movie because they had lived in denial for so long," she said while on a TV interview.
Wanuri has thanked Kenyan viewers and subscribers who believe in her fights to express what affects the audience without following regulations from the authorities.
Also read:Chinese Wild Foods Take-over
The director and Rafiki film creator also called off the Star for creating fake quotes of her from unknown interviews. She said she won't accept any interviews with the Star newspaper after faking her up and tagging her on unverified quotes.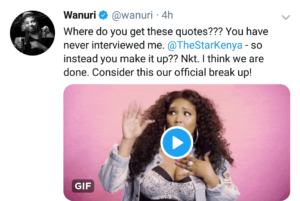 While Rafiki remains banned,  Wanuri Kahiu says the movie is still getting abundant views and love from the local audience.
---
Kenya Insights allows guest blogging, if you want to be published on Kenya's most authoritative and accurate blog, have an expose, news, story angles, human interest stories, drop us an email on tips.kenyainsights@gmail.com or via Telegram
---